K-Tech Suspension Review
Making the Ultimate Road-Track Bike Series
WRITTEN BY AARON TRAVELL
Aftermarket suspension is a bit of a grey area in motorcycling with not a lot of information available. In this Knox Journal and as a part of our Suzuki GSXR 750 project series we try to work our way through it.
In this article I'll address what lead me to upgrade my suspension, what I went for, fitting it and what my initial impressions are.
First thing to address is why I would even want to go down the route of aftermarket suspension and there are a few things to consider here.
1). I love the gsxr 750 and am not ready to move on from it and this project series is about maximising its potential as a road/track bike. Being the kind of guy who just jumps on a bike and rides it, I've just ridden the GSXR as I bought it. However, last year when I rode some of the KTM bikes I did, in particular the 890 duke r which had a really nice suspension set up, plush yet firm and supportive at the same time, it opened my mind to how a bike could feel with really high quality components and a great suspension set up.
So rather than move onto an R spec model like an R1m or a RSV4 factory or a Fireblade SP that have improved suspension fitted as standard, I wanted a better set up on my own bike.
2). Secondly, I found that the suspension set up on my gsxr 750 wasn't great once I started to push it on track. I now realise that the front was too soft and the rear was rock hard with pretty much no sag. Essentially, I'd find myself bottoming out the front and my rear wheel would be 6inches in the air under hard braking and if I wasn't doing a rolling stoppie, the rear wheel was constantly just squirming all over the place which wasn't great for going into corners confidently.
So I got looking on the internet and found a suspension specialist as near to me as possible. TW suspension tech stood out as good dealer with lots years of experience and lots of race technician experience too, he also has a lot of experience with GSXR's too as they've been a popular track bike. I called and went through my experiences and Teut the owner who advised that if I could afford it, aftermarket suspension was a different league to standard fitment and would allow me much more progression in terms of track riding.
Since buying the suspension, I have also found the aftersales service excellent with technical set up advise given too. While the suspension came back with a good base setting, we've needed a couple of tweaks to get the sag number right, so maybe a bit of tweaking once everything gets opened up, but I think I'm starting from a good position.
So in the end, the options I chose were as follows:
Rear – Ktech DDS Lite shock sprung to my weight
Front – Ktech SSK Piston kit with springs to fit my weight.
While there were other suspension brands available, I chose Ktech because of their well known reputation in racing and track day riding, but also because I also like the aesthetic look of the shock in particular.
So firstly, the DDS lite shock. In essence, this is the same as the DDS pro shock, it's just missing the remote handle pre-load adjuster and is a few hundred pounds cheaper, but all of the other spec of the shock is more or less the same. This means that it is a really high level of component and would take me to a high level of racing should I want to.
It's a beast of a thing, really beautifully made, all the clickers are amazing quality and while it is quite an expensive component at £900, you are left with the impression that is no doubt a quality piece of kit in comparison to the old one. Actually, when fitting it, you will work out that the cartridge on the side is actually too wide and gets in the way of the brake reservoir, so after a quick panic and a phone call, I was put on the right lines with this and I will have to remove the rear brake reservoir and am going to be fitting a rear brake delete pipe.
The shock has 32 clicks of both compression and rebound damping adjustment and of course you can also alter the preload manually with the right C spanner. The shock also allows some ride height adjustment which would allow me to adjust the geometry slightly down the line.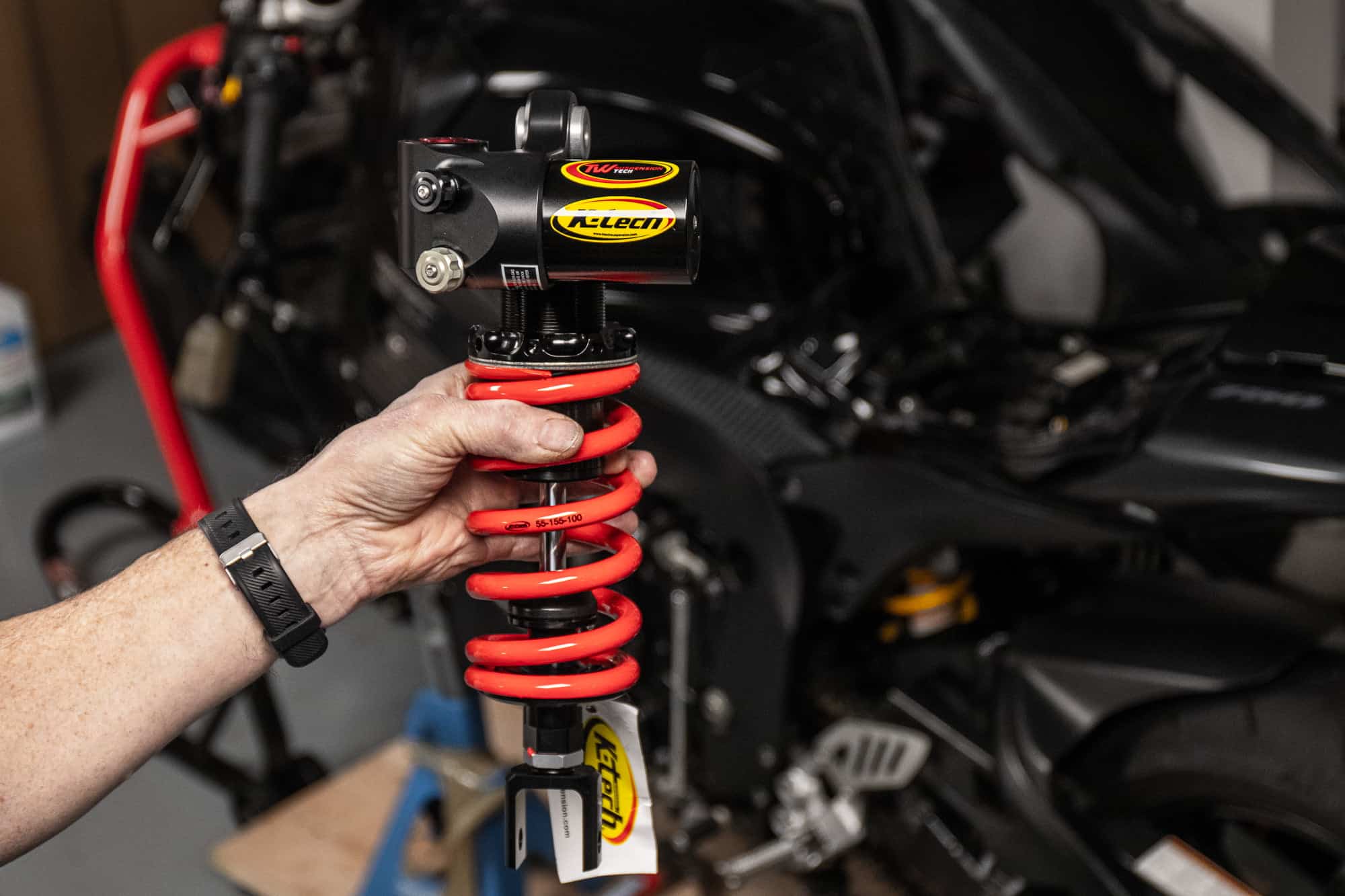 On the fork front, I had the option to go with Ktech's RDS system whereby you replace the whole fork internals, but after a chat with TW suspension, we decided that by upgrading the valving and the springs I would achieve a big upgrade to my current set up, but it would be about ½ the cost of the RDS. The cost of the SSK piston kit, service with new oil, seals and springs for my weight were £530 vs £1055 for the RDS.
So in effect, the front now is a much higher quality damping system with the piston kit that is able to control compression and rebound damping in a much more controlled way than before. I also have higher quality springs that have been fitted that are suitable for my weight and my road/track application.
So, initial impressions – a little proviso on this, I'm going to have to do a part 2 follow on of this for as I just can't go fast enough on the road to get the full impression yet, and while I've done some relatively hard braking and a few stoppies to try and test, it's just not the same as hard braking from a 130mph straight, cornering and then getting back on the gas really hard again and replicating those feelings. Therefore my impressions are road based, mostly in the wet (yes we're in the UK), but I have sought out both roundabouts, potholes and bumps and nice roads in between.
So, my first impressions are actually very good.
The shock feels on the firm and sporty side, however, on my ride out I hit a massive pothole in the road and expected it to give me a big wack in the bum like the old one would have but to my surprise, I just kind of "thunked" over it… its subtle, but its quality, firm but plush. The only way I can try to explain the new suspension set up front and rear is like my old Honda civic that had really crashy suspension it would just clatter through stuff and yet was really wallowy when you pushed it through corners, where as now my BMW has really smooth and plush suspension, but when you push it its firm and super taught.. hopefully that make sense to you if you've ever experienced that, but it is an unmistakable feeling of quality.
Again, from a first impression point of view, the front is now firm and sporty but it also has a really nice plushness to it. This upgrade was never about making the GSXR into a GS that just glides over everything, you still feel the undulations of the bumps, they're just not hard or crashy, it's a well damped set up. Also, weight transfer is significantly less than before and the bike doesn't dive when you are hard on the brakes, a feeling like there is significantly less drama on your corner entry. Before I would feel like I was diving into corners head first a bit more, as these are now holding me up better, there seems to be more balance on the bike from front to back, you feel like the pressure is more balanced between the front and rear tyres and because its holding me up, its actually more comfortable from a riding position point of view and less weight on my wrists. I've also tried banging down to first gear in corner entry and while in the wet I still get the rear to slide, it is so much more controlled than before as there is more pressure kept on the rear tyre.
So corner entry, much less dive, much less pressure on the front, mid corner lots of balance front to back and a feeling that there is equal but light pressure on both tyres, and then corner exit, a feeling of tight handling but strong traction. The bike just turns better!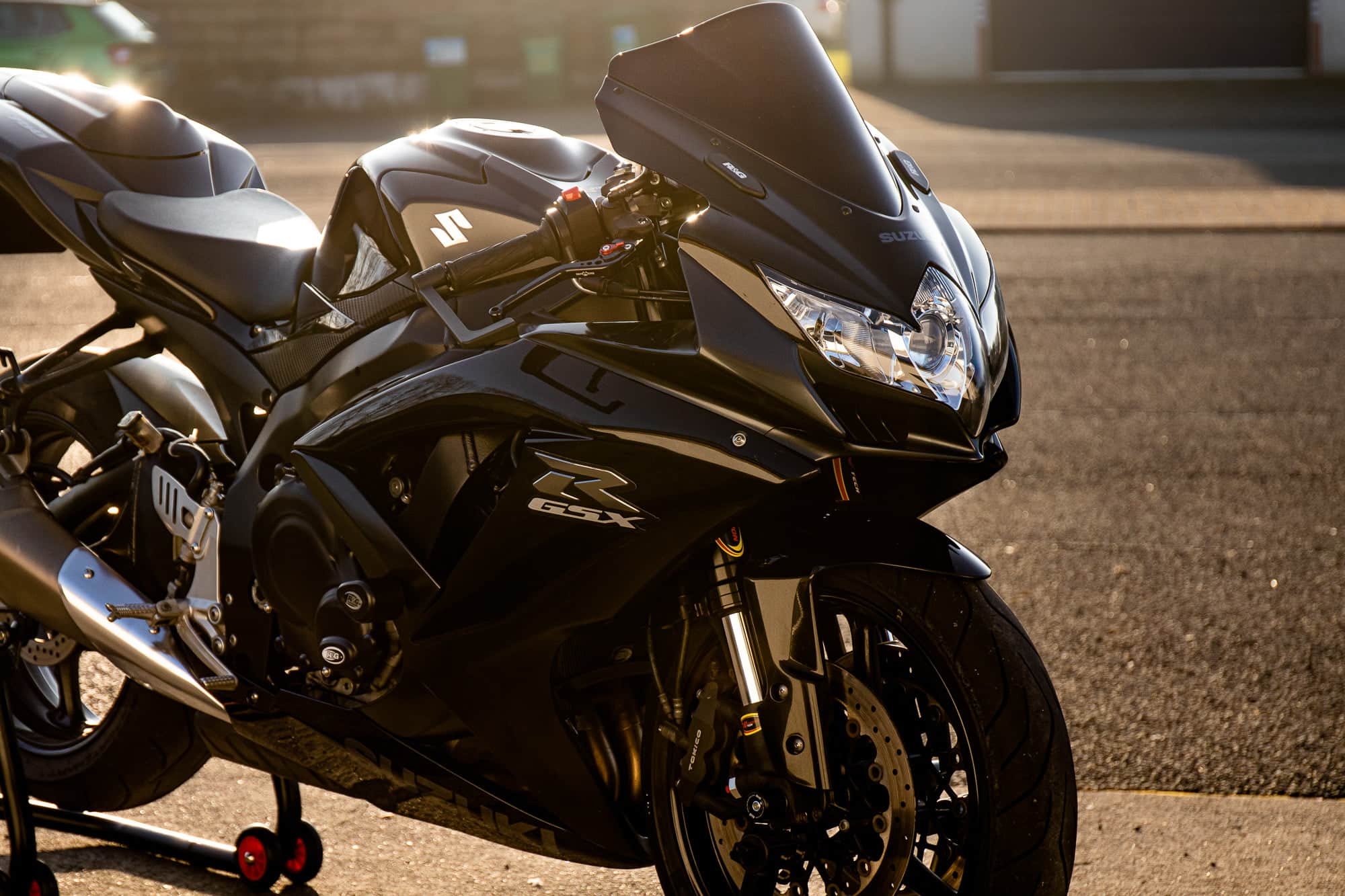 Overall, first impressions are that the GSXR now feels firm yet plush, athletic and feels like it's going to be really fast on a race track and when I do start to push it more – I literally can't wait and we've got the first track day booked already.
Edit – check out our 1 year in use update here – https://www.planet-knox.com/k-tech-suspension-review-1-year-on/
So I hope you enjoyed this one, as I mentioned, there will also be a follow up piece to this where I give a more full review of how this worked out on track and more experience on road so make sure that you are following our content.
Thanks for reading, check out the new Knox collection and we'll see you next time.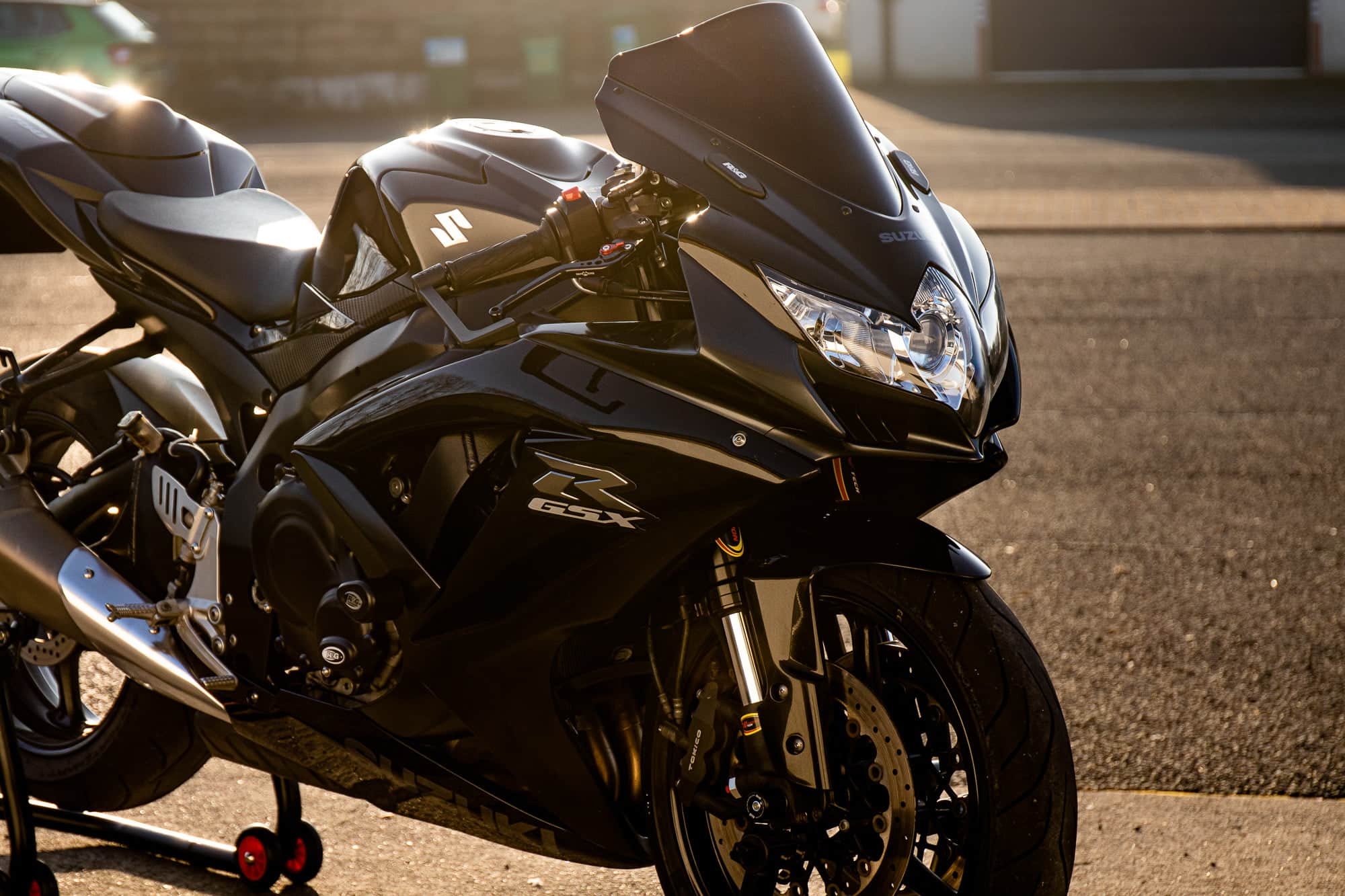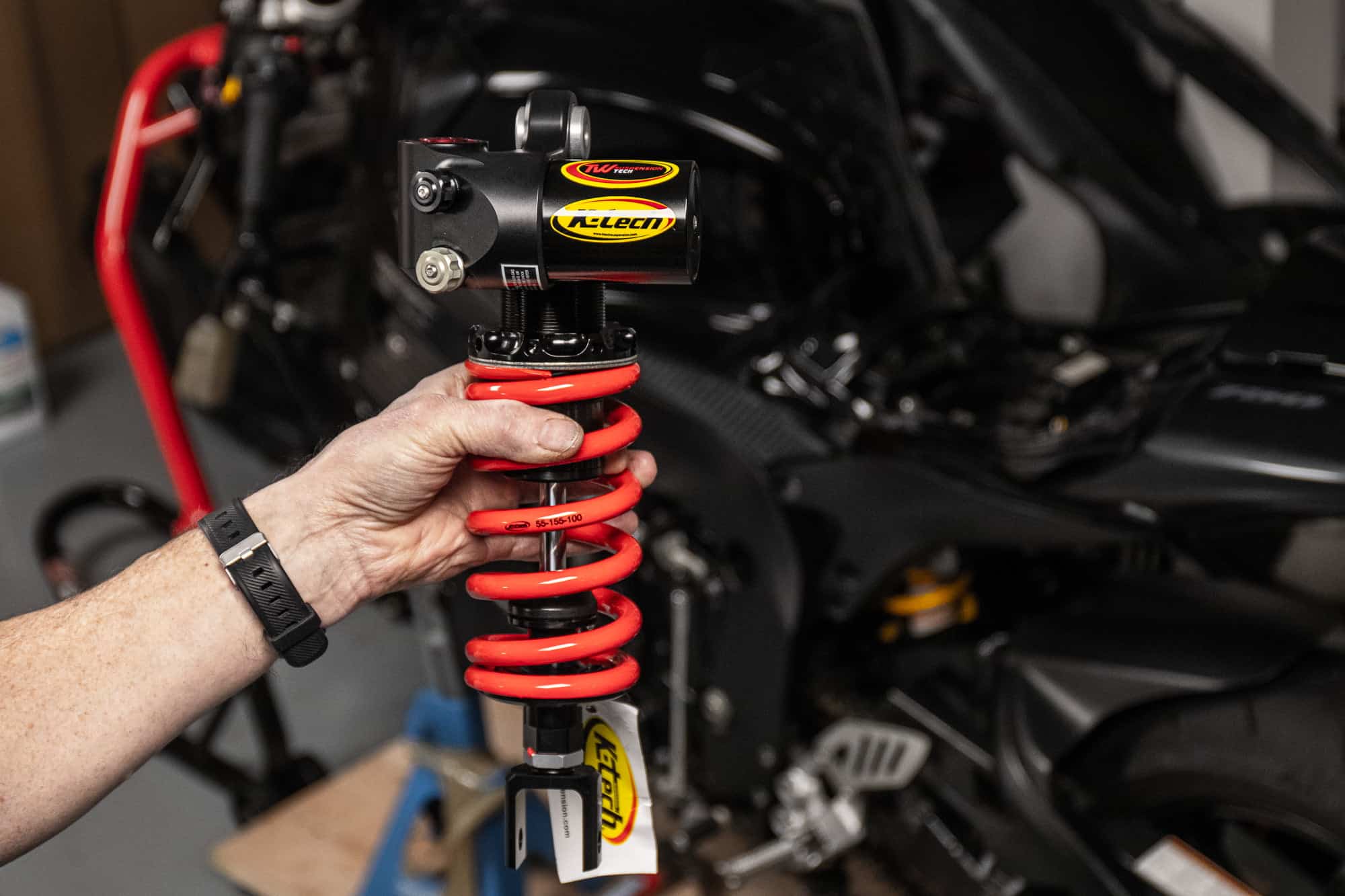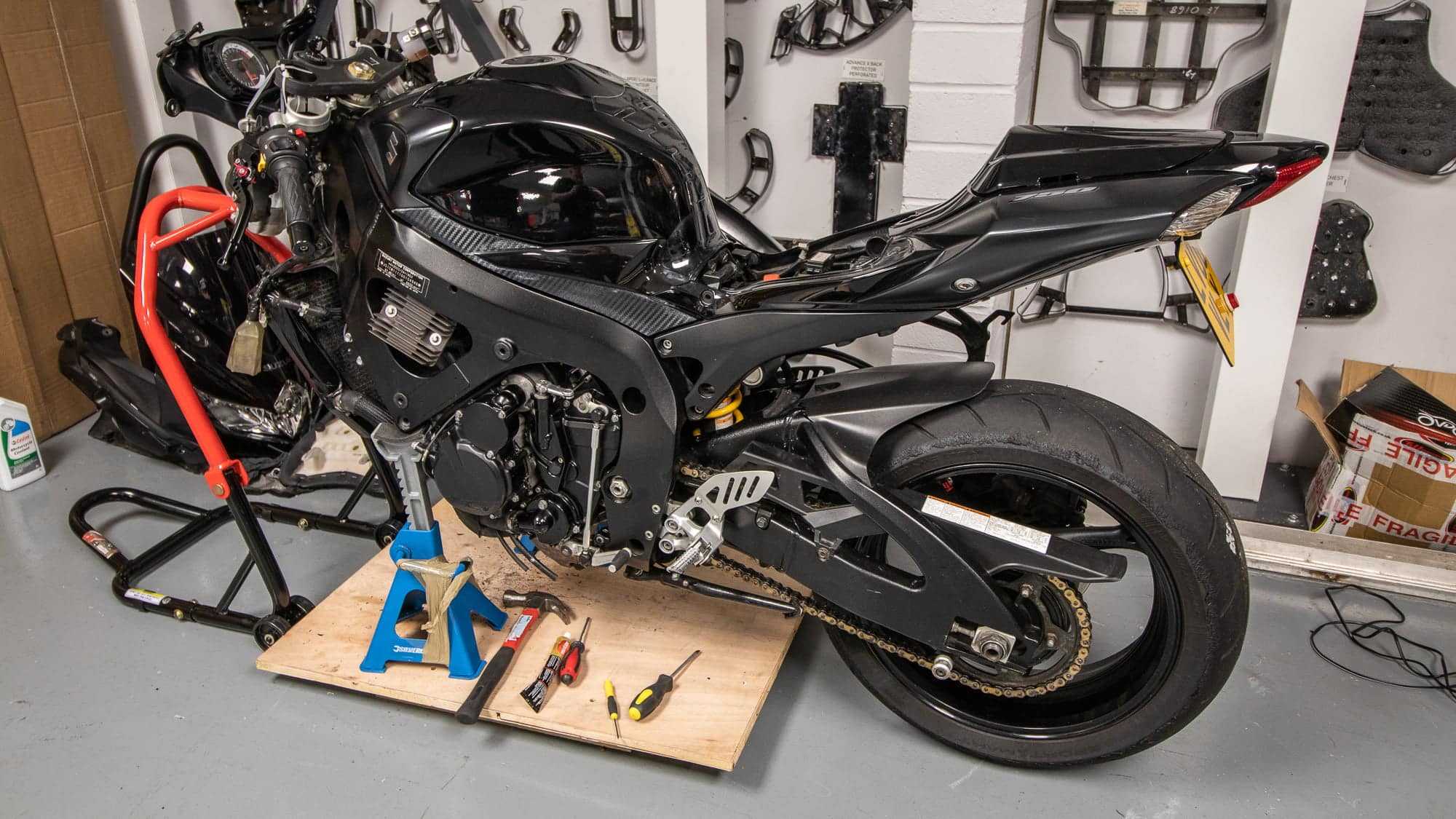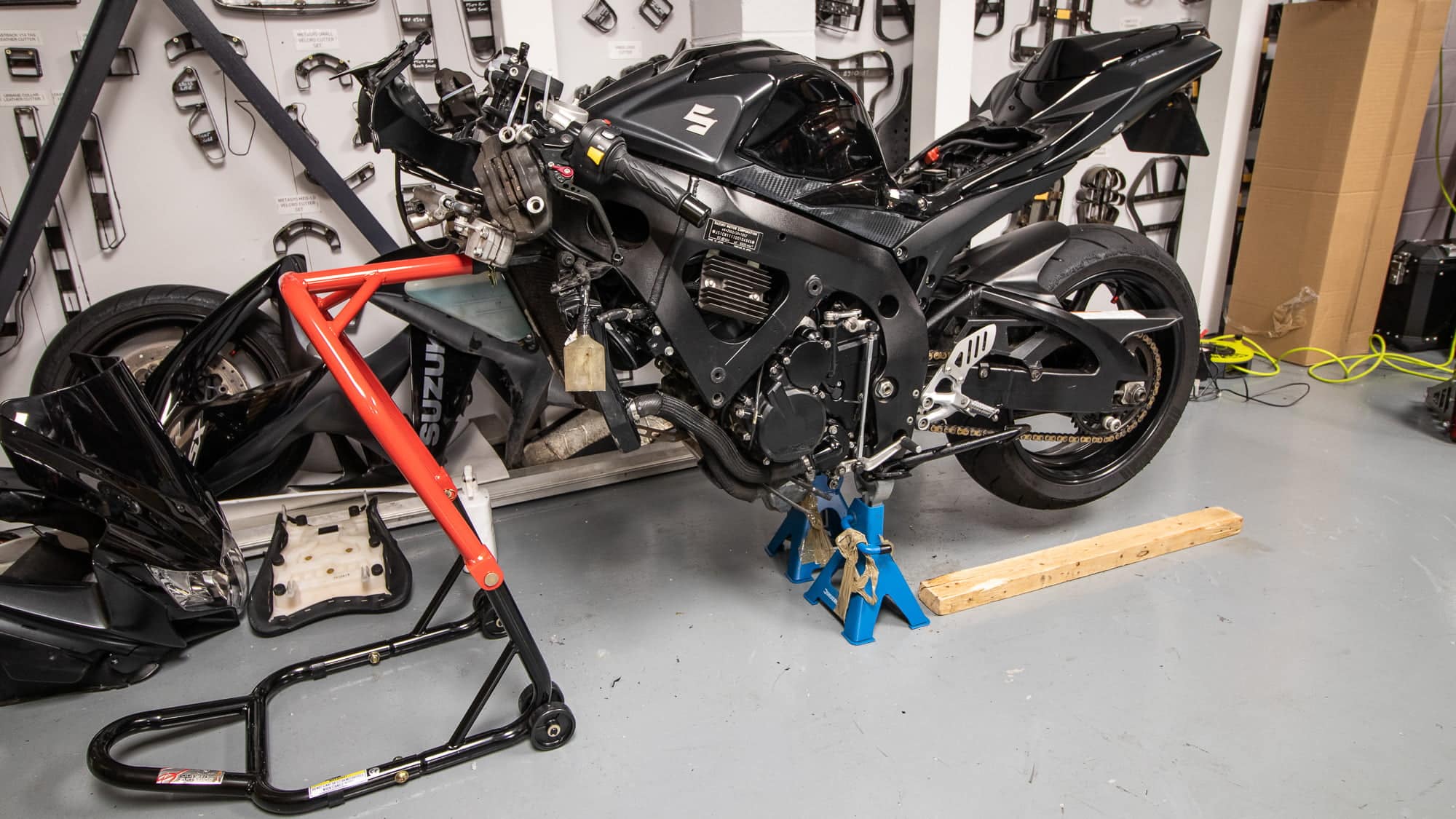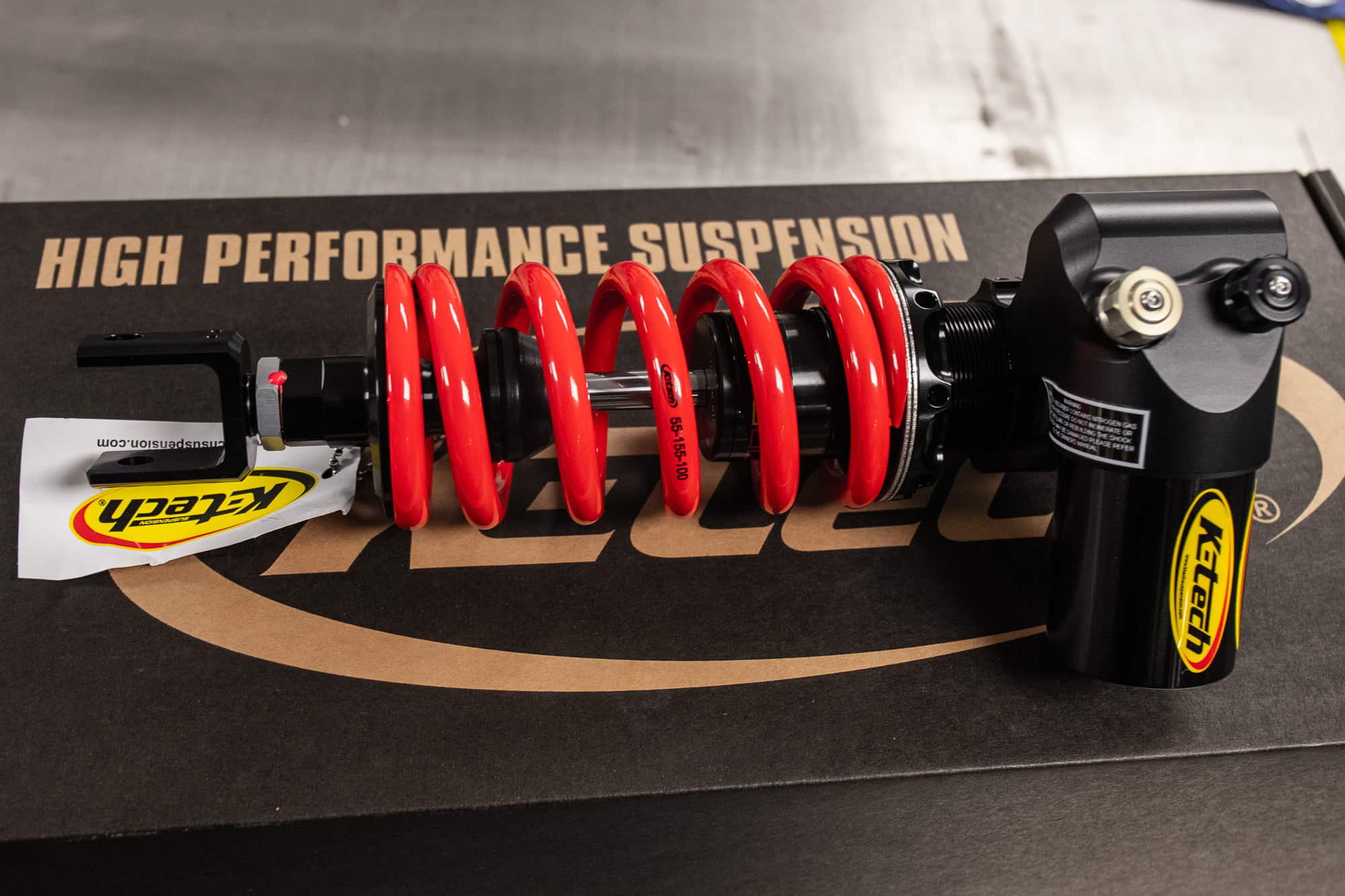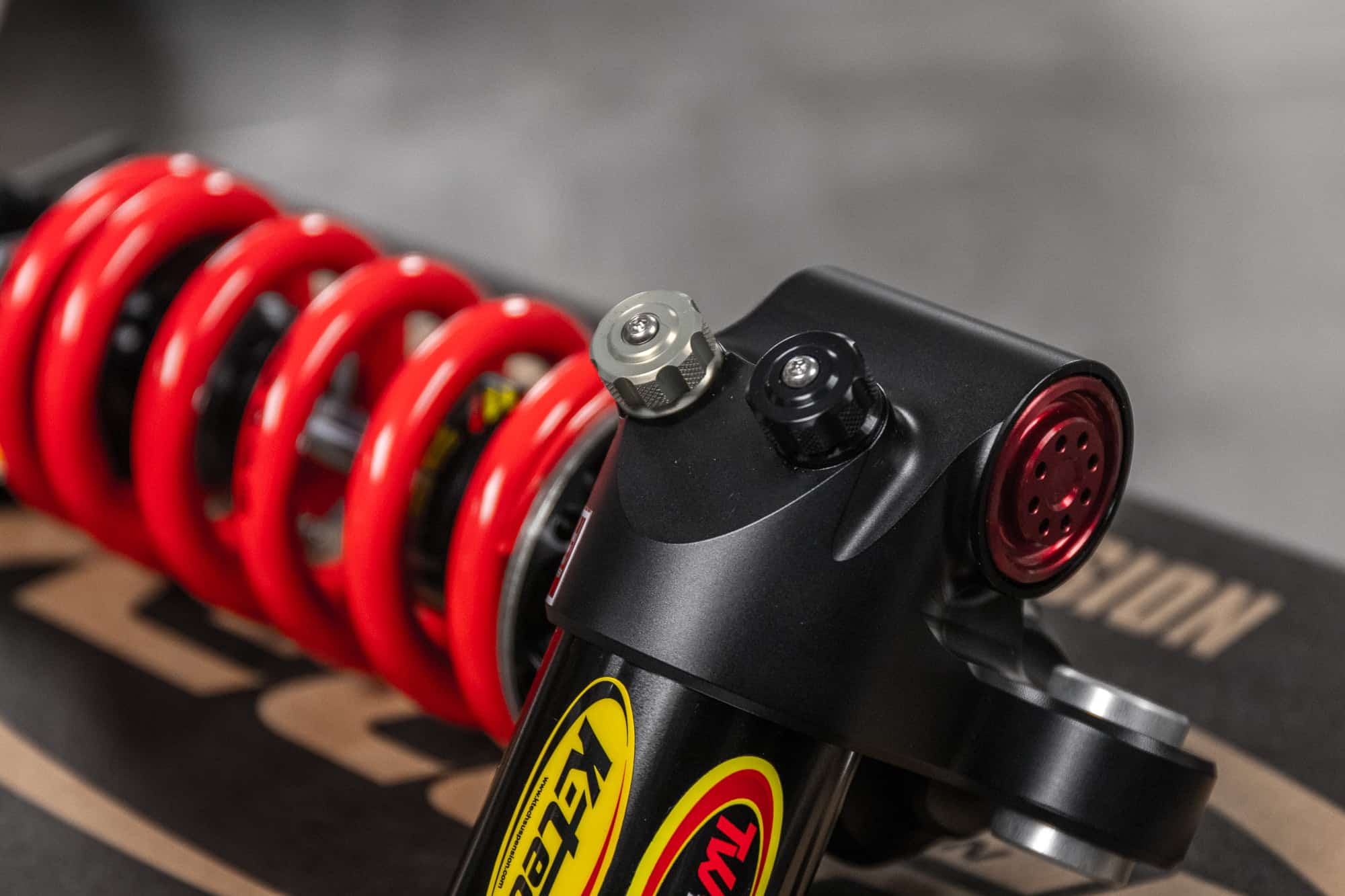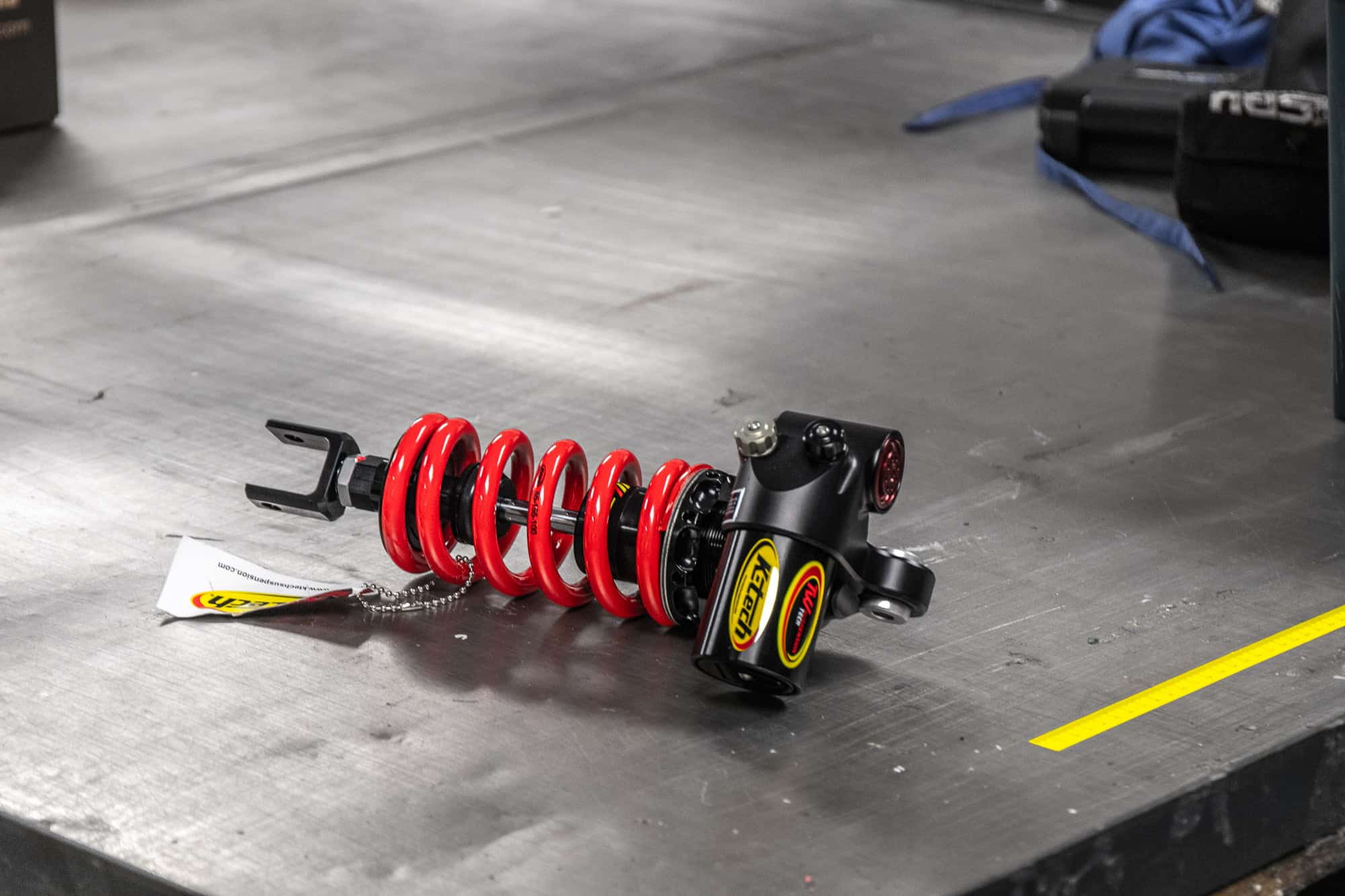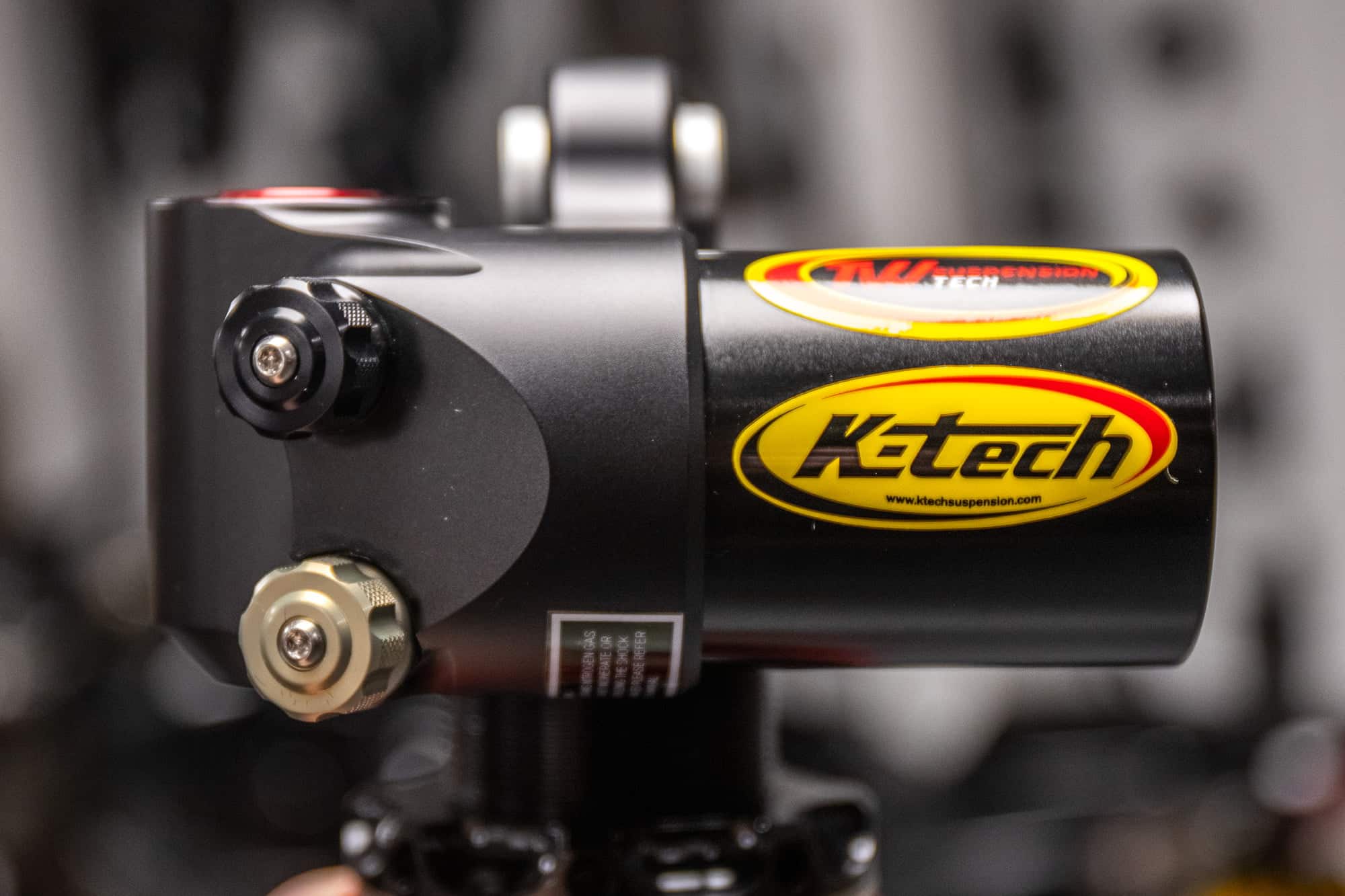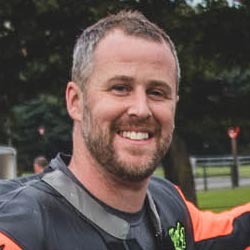 Related posts