To Georgia and Back
FEATURING Jade Foster
PUBLISHED: January 9th, 2023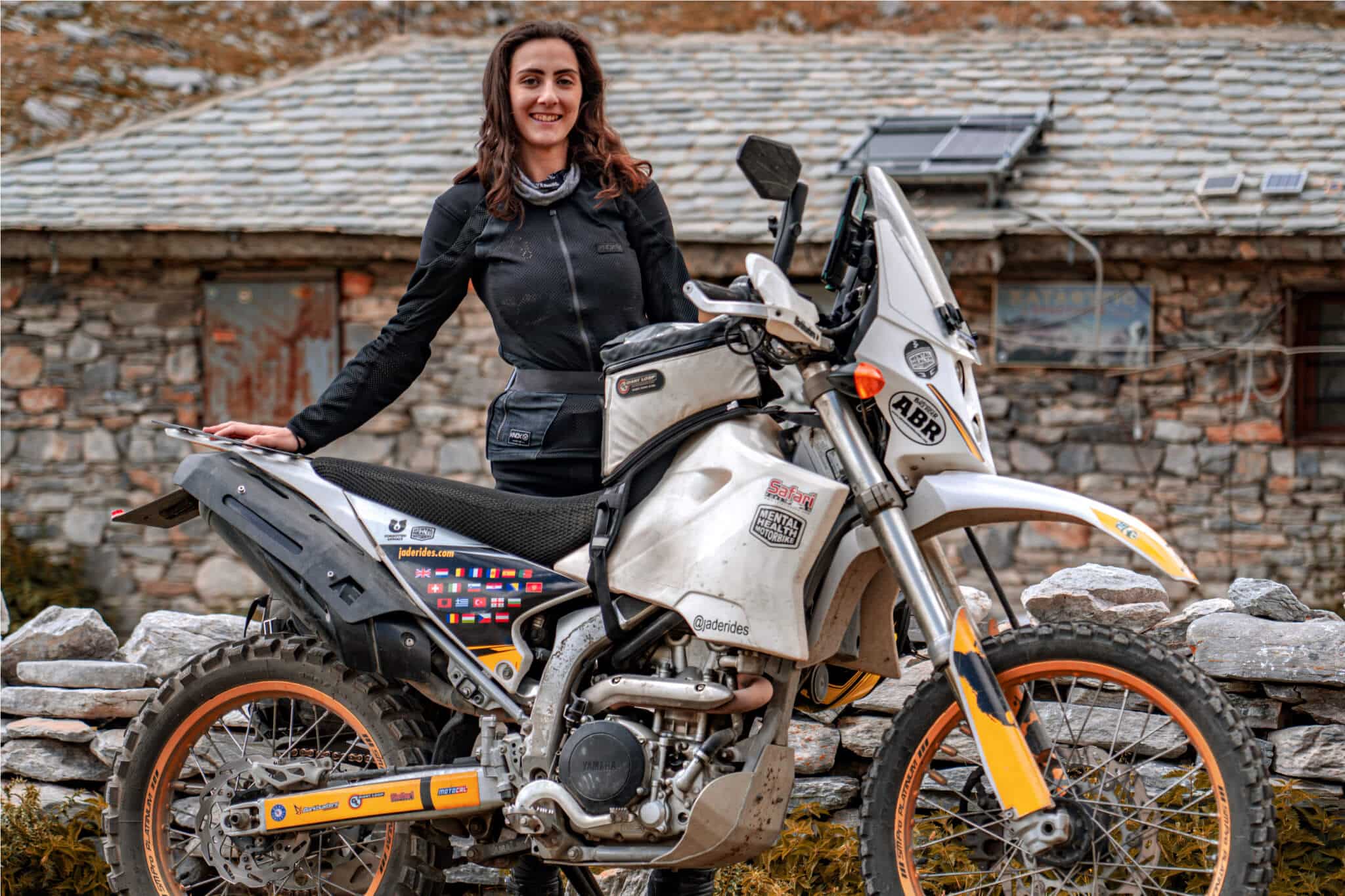 High up the bucket list for most riders is the idea of packing up a few bags, leaving it all behind for a while and heading off on a motorcycle adventure. 
Meet Jade, a Maths Teacher by trade from England. Jade has spent over four months on a solo motorcycle adventure traveling from the UK to Georgia and back, through 17 countries so far, clearing her head and overcoming the type of challenges that only arise once you step out into the unknown.
Although she has only ridden motorcycles for a few years, Jade's courage and willingness to throw herself in at the deep end is as inspirational as some of the amazing sceneries she has encountered! Jade is currently raising money for two charities, Mental Health Motorbike and Forgotten Animals, whose details can be found on her website and social media:
jaderides.com | @jaderides
Preparation for any trip like this is vital, that's why Jade chose the Knox Urbane Pro Shirt and Urbane Pro Trousers to ensure she is protected and comfortable in warm conditions and can easily add layers and waterproofs should the weather change.
Here's an excerpt from Jades recent update:
"Four months ago today I left home to set off on my unsupported, solo adventure to Georgia and back. I've been to 17 countries so far and the lessons I've learnt about the world and myself are too vast to put into an Instagram caption.
The people I've met along the way and the friendships I hope will last a lifetime have really made this trip the epic adventure it is. I will be home one month today if all goes to plan and I never thought I'd be ready to go back but I am feeling like my time travelling needs to come to an end soon – I think fellow travellers will understand that feeling.
I have three things to say to anyone who wants to travel but is scared or worried:
1. Being scared is part of it, it's how you grow and learn (within reason – I don't recommend riding above your ability in dangerous places).
2. Stop waiting for the right time, the right gear, the right plan… It's never going to be perfect and that's what makes it perfect!
3. Take a reliable bike! (If you're moto-travelling) there's nothing worse than a bike you can't trust or have to spend time and money fixing all the time, get a Yamaha basically.
Note: Jade rides a modified Yamaha WR250R.
4. (I know I said three but shhh) HAVE FUN! Do the trip for you and nobody else, it's your adventure and your life so do what the hell you want and don't worry about opinions from others, life is too short after all."
Make sure you follow Jade's progress on her blog and social media. For now, we'll leave you with some of her pictures!
Knox products worn on tour!
Related posts