SEASONLESS COLLECTION
NEW FOR 2022
KNOX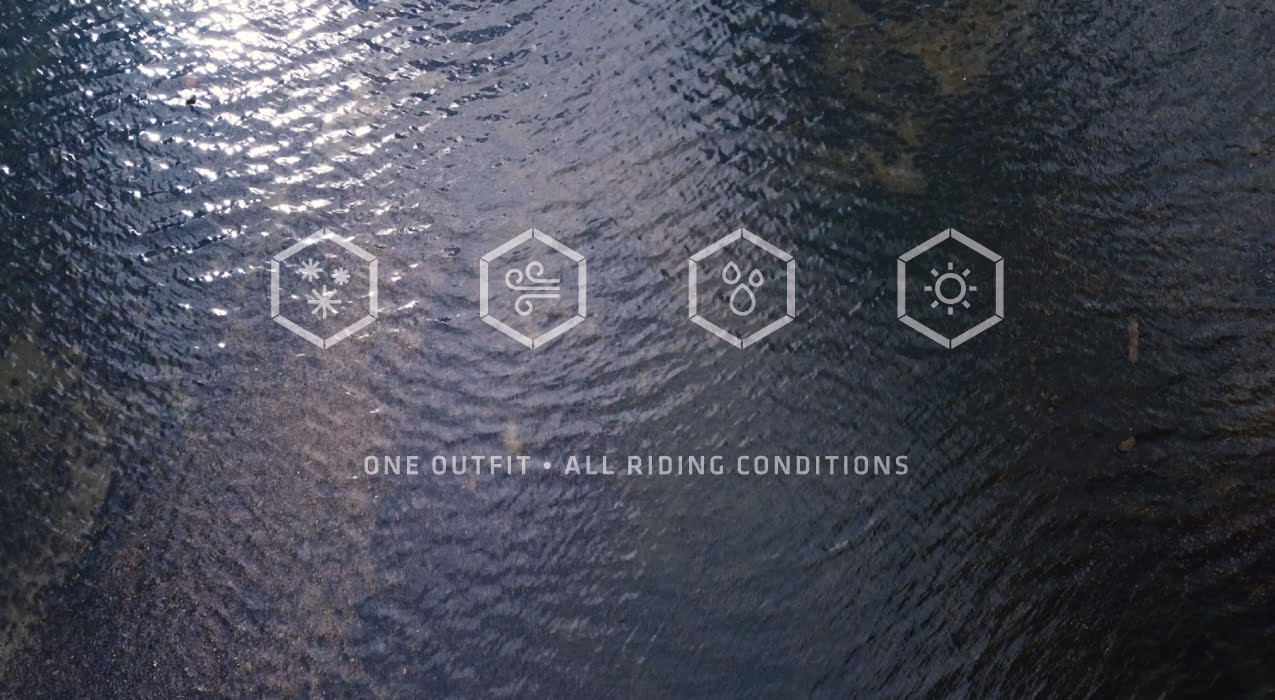 The Knox Seasonless collection is about core Knox pieces, used for every ride and every season. Start with core protection and add layers to adapt and overcome all conditions, from unbearable heat through to driving rain. There is no spring /  summer / autumn / winter wear, this is adaption to climate and condition via seasonless equipment.
ADAPTABLE
EVERY RIDE, EVERY CONDITION, EVERY TIME
The Knox Seasonless collection is adaptable to all riding environments, from city riding to the toughest adventure and across climates. It's always summer or winter somewhere in the world and riders can experience 3 seasons in a day. With timeless styling and attention to detail, every piece in the Knox Seasonless collection has been designed to stand the test of time and to look great on every rider, in any continent.

SUSTAINABLE
HARD WORKING GEAR USED ON EVERY RIDE

Knox seasonless is about using the same protective armoured shirt on every ride and then adding and subtracting layers to suit the conditions. It is not inflexible, barely worn gear that clogs up wardrobe space and eventually ends up in landfill or is given away. A Knox seasonless rider has one outfit that is built to perform throughout the year, and pieces can be replaced when needed, making it a more sustainable approach to riding gear.
PROTECTIVE
PROTECTION IS AT THE CORE OF EVERYTHING WE DO
At Knox, protection is paramount. Wearing a close-fitting armoured shirt, is the best way to wear protection. It ensures the armour is comfortably held in the right places, rather than it moving around in a loose jacket, where it may not be where it's needed, when it's needed.

Knox MicroLock armour is used in all protective products, and is soft to wear, but locks on impact. It absorbs much of the impact energy before it's passed to the wearer's limbs or back.

BASE LAYERS
We start all our seasonless outfits with Knox Dual Active base layers for increased comfort and movement, heat and moisture management. Recently awarded the coveted RIDE Best Buy award, Knox Dual Active Baselayers provide the right foundation for all our seasonless outfits.
CORE ARMOURED LAYER
Knox armoured shirts can be worn on their own with no other jacket required in hot and demanding conditions and deliver unrivalled airflow, comfort with no compromise in protection.
In the Knox armoured shirt collection, we have solutions with A, AA and even AAA rated approval meaning riders can tailor their level of protection to their needs.
INSULATION LAYER
To add warmth to a seasonless outfit, add the new Knox Dual Pro, a high performance 3 in 1 weather resistant jacket with a soft-shell outer and high-performance quilt inside. This allows the rider to tailor insulation and weather protection to changing weather conditions.

WET WEATHER PROTECTION
For wet conditions, add a Knox waterproof outer shell to protect from rain. These are seam sealed laminated garments which are light, packable, and quick drying.
TROUSERS
For trousers, choose a pair from the Knox collection where they have been carefully designed to cover all levels of CE approval, look great with every style of motorcycle and feature cutting edge fabric technologies.