KNOX SHELLS – DESIGNED TO GO OVER AN ARMOURED SHIRT
At Knox we have always believed that wearing a close-fitting armoured shirt all year round is always the best way to protect a rider. It ensures the armour is comfortably held in the right places, rather than it moving around in a loose jacket. Think of it like a crash helmet but for your body.  So, when the weather turns cold and wet, just add  a Knox Shell, without armour, to adapt the outfit to overcome every condition.
KNOX SHELLS AND ARMOURED SHIRTS – A PERFECT MATCH
Knox Shells are designed to work seamlessly with a Knox CE approved armoured shirt. Their job is to ensure the shirt can continue to be worn when the weather turns wet or cold. They are designed to fit perfectly in unison with each other, one sliding over the other to create an outfit that you can tailor to the conditions regardless of where they are worn, whether that's a city street, a mountain pass or anywhere in between.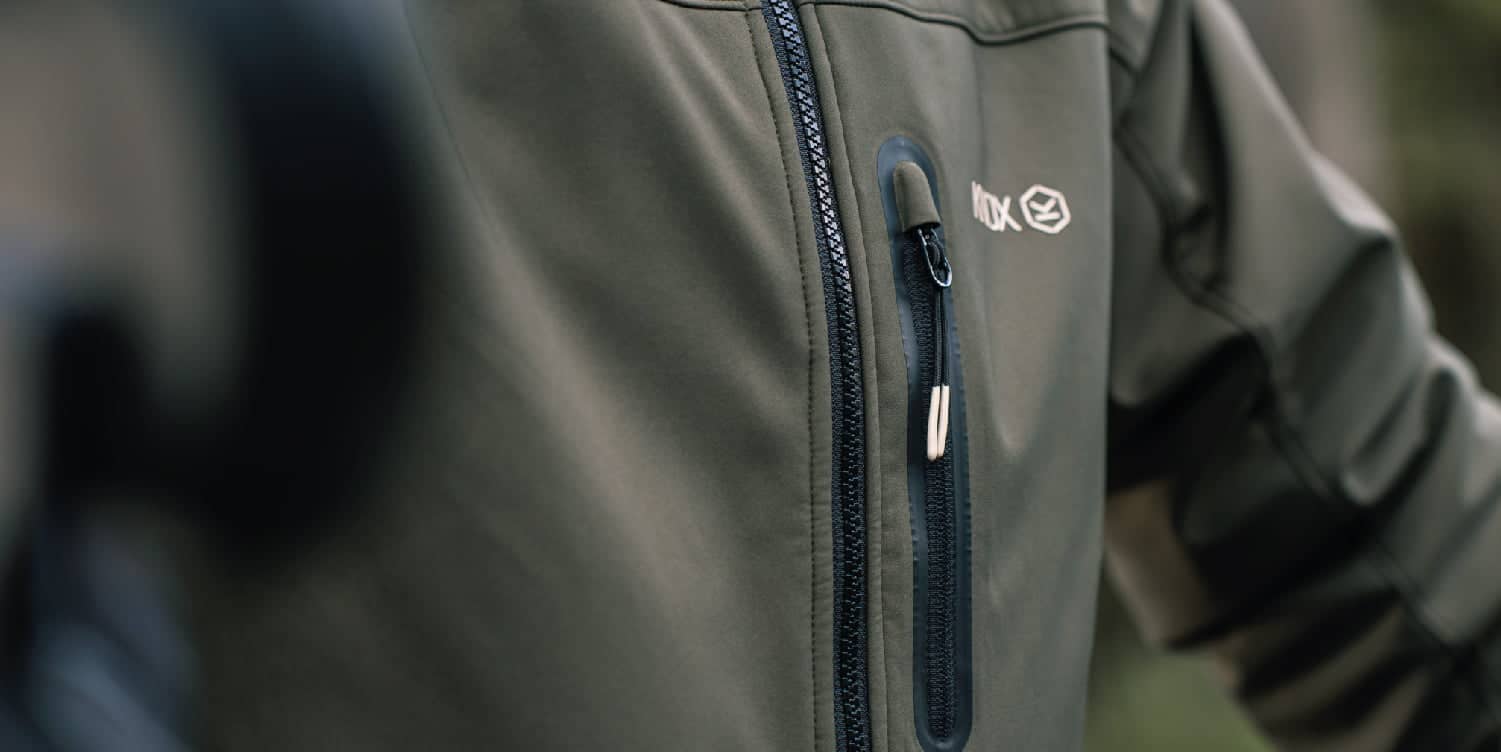 DON'T USE AN UMBRELLA WHEN THE SUN IS SHINING!
Knox Seasonless is about adapting your outfit to match the conditions. In good weather, wear your breathable armoured shirt and trousers to keep you comfortable and protected.
In cold and wet conditions, simply throw on a Knox Dual Pro or Waterproof layer and then pack them away again when they aren't needed.
This way of wearing motorcycle clothing ensures that you are only using your umbrella when it's actually raining!
KNOX DUAL PRO – CHASE AWAY THE CHILLS
Keep yourself warm in cooler months by adding our most versatile shell – The Dual Pro.  In most months you can feel a chill on the bike, even if it's just in the early morning or late in the evening. The Dual Pro is the perfect choice for cool or cold weather. It features 2 technical layers that can be worn together or separately, with a possibility for 3 different configurations so you can tailor your warmth. The outer it is made from a trilaminate Soft shell with a 10K wind/proof waterproof membrane.  The inner is a performance quilted jacket made from INVISTA THERMOLITE® PLUS, providing maximum insulation. It's packed with technical features including a visor wipe, 6 zipped pockets, a unique windproof hood for wearing under a helmet and a contactless card pocket. Despite its technical features, the Dual Pro is designed with discreet style so it can become your new favourite jacket and looks great on all motorcycles.
KNOX WATERPROOFS – WELBECK, WILLOW AND WALKER. THERE IS NO SUCH THING AS BAD WEATHER, ONLY THE WRONG CLOTHES
It's easy to get caught out in a downpour at any time of year. Having a Knox Waterproof shell means you can repel the driving rain or wind. They have been designed to fit neatly over any Knox armoured shirt. Made from a high-performance tri-laminate polyester with a 10K waterproof and breathable membrane that is seam sealed to keep water and wind out. By using Knox waterproof laminated outer layers, we ensure that the water stays on the outside and that once it stops raining you can simply shake them off and pack them away. All Knox waterproof garments are thin and laminated meaning they dry very quickly and pack away into their own bag, in a cinch.

The Knox Seasonless collection is about core Knox pieces, used for every ride and every season. Start with core protection and add layers to adapt and overcome all conditions, from unbearable heat through to driving rain. There is no spring/summer/autumn/winter wear, this is adaption to climate and conditions via seasonless equipment.