KTM 1290 Super Adventure S
The review from KNOX
WRITTEN BY AARON TRAVELL
Adventure bikes now account for 25% percent of all new motorcycles sold in the UK, appealing to the masses of riders jumping off of sports bikes and onto machines with long travel comfort, performance, and refinement. We've all heard the term "stack it high and sell them cheap"… and the jewel in BMW's crown is their ability to stack GS1250's up high and sell them expensive! But stealing it is no mean feat and KTM have thrown everything behind their very own jewel heist and created something special.
This isn't Adventure – This is Super Adventure!
The KTM 1290 Super Adventure S is a mind boggling motorcycle, on 1 hand it's a long distance armchair of a bike that you could ride round the world on, in the other hand it's a road going sports bike hunter and then it's also a Supermoto wheelie machine. The way the bike adapts its ability to master a given type of riding and then shift to another polar opposite discipline is not only incredible, it defies all impressions, logic and physics simultaneously…
Take the looks for example, the 1290 appears to be a big bike, its commanding front end asking questions of you even as you look at it – are you strong enough, are you tall enough, are you brave enough… but the battering ram that KTM gave the SuperAdventure to knock down BMW's front door is in its ergonomic trickery. Similar to the 790 Adventure, the fuel tanks have been cleverly diverted from the top of the bike to the bottom and the seat has been lowered, making the bike feel lighter and easy to manage. This combination of engineering brilliance turns a bike that should be intimidating, into one that is confidence inspiring on road, during low speed manoeuvres and even off road, giving the rider a level of confidence that belies its appearance.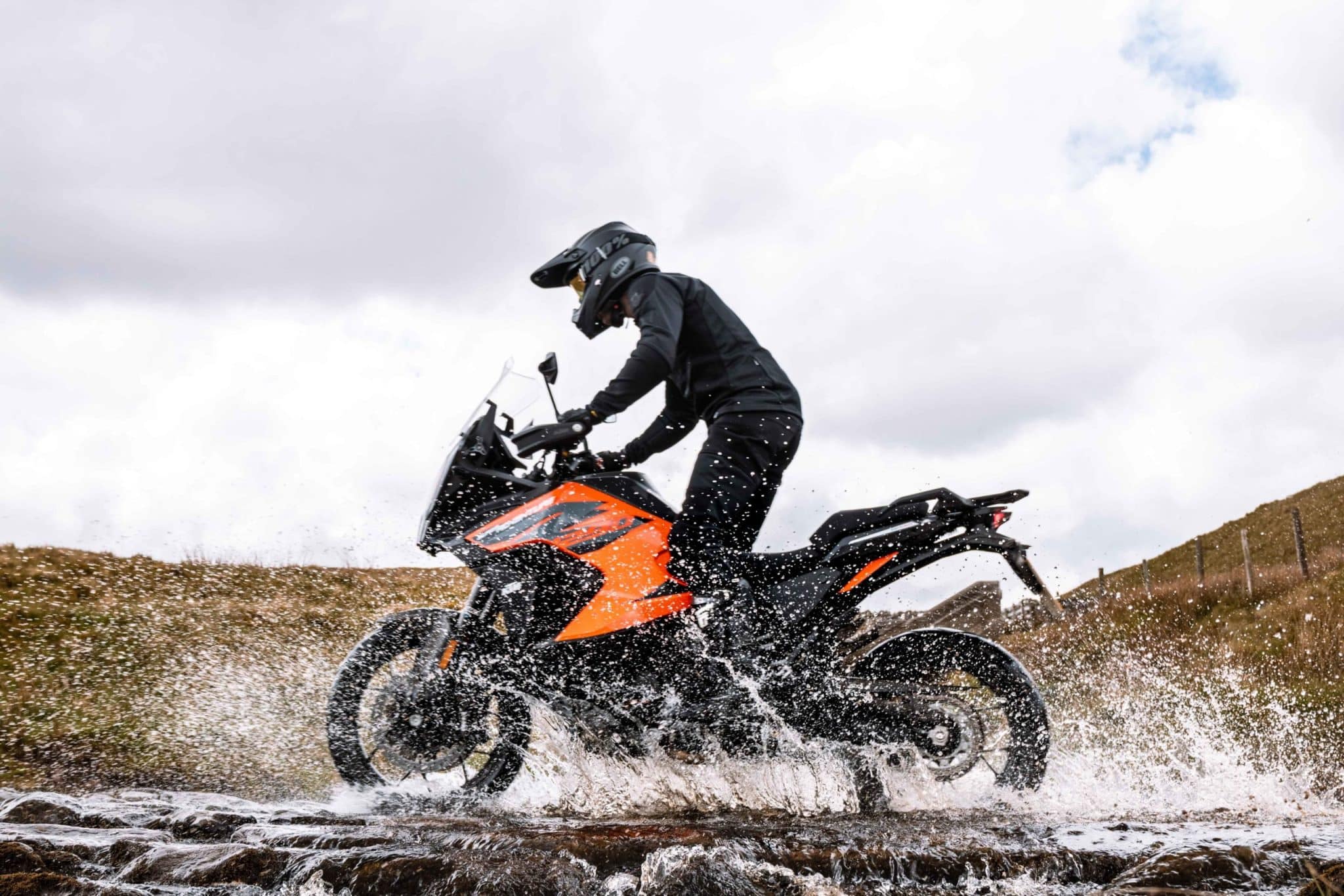 Then there is the suspension package which is the 1290's super power! If the Super Adventures ergonomics and weight distribution provide confidence, then it's the suspension package that takes that confidence and turns it into performance. In a game where performance is relative to the task in hand, the WP semi active suspension deals its numerous cards… because if you want a motorway long distance cruiser – turn it to comfort mode and you now have a soft and smooth ride soaking up all bumps with massive refinement; want to go hunting sportsbikes – turn it to sport mode with high preload and anti dive and you have now got a machine that has braking and acceleration support to enable massive traction and assertive riding, want to go off road – turn it to off road mode and not only is the throttle map altered, the suspension is too!
At the heart of the bike is the famous LC8 1290 vtwin, pumping out a massive 160hp and nearly 140nm of torque, this is a lot of motor by any standards and makes urgent progress in any gear at any time, effortless. But have no doubt, this is not the raw animal like the SuperDuke R is, the engine feels more flexible, more refined and easier to ride – all attributes align with the purpose of the bike. The Super Adventure even has radar adaptive cruise control, a feature that is incredibly useful and easy to use in the real world. In fact, I would go as far to say that the engine matches the bike perfectly, you are never found wanting more and never feeling short changed.
All the attributes of the Super Adventure S, the ergonomic confidence, the chameleon like suspension, the engine all combine to make the bike so capable. With a bike so capable, the world gets smaller – and when the world gets smaller – you go further!
In our time with the Super Adventure S, we did pretty much everything with it that you'd want to on a big Adventure bike like this, fast road riding alongside our GSXR superbikes, beautiful and scenic Lake District passes and even some off road riding with our Wr250f and 701 Enduro. The bike excelled in every discipline. For the record, this wouldn't be my first choice to off roading on with its size, weight and its standard road tyres not ideal for our rough Lake District trails, but what we can't deny is that it ate absolutely everything we threw at it.
Are there any downsides to the Super Adventure S? Well yes, a couple of small complaints. There are little niggles that can raise their head from time to time, whether that's an error message saying the pre-load adjuster isn't working, or the adjustable seat that doesn't always stay in its adjusted position. And while the stock Mitas tyres are pretty good, I think there are better aftermarket options available that would better suit the bike considering its power and torque, particularly in the wet.
But, to re-iterate, these are small complaints and they never stopped us continuing our adventure and the rest of the bike is rock solid.
And on that rock, we finish our review, KTM have produced an incredible Super adventure machine that is so capable and is more than up to anything you could ever think of throwing at it. Whether it's enough to steal the jewel in BMW's crown we'll have to wait and see, but there is no doubt, the heist is on!
KTM 1290 Super Adventure S review from KNOX
Specification and pricing of the KTM 1290 Super Adventure S is available here, https://www.ktm.com/en-gb/models/travel/ktm-1290-super-adventures2021.html.
Devitt Insurance gave us a price of £254.81 to insure the bike for Mr Average. You can check them out on https://www.devittinsurance.com/.
So we hope you enjoyed that and it was helpful! Please check out the Knox range, and let us know what you think in the comments?!
Gear we wore on test.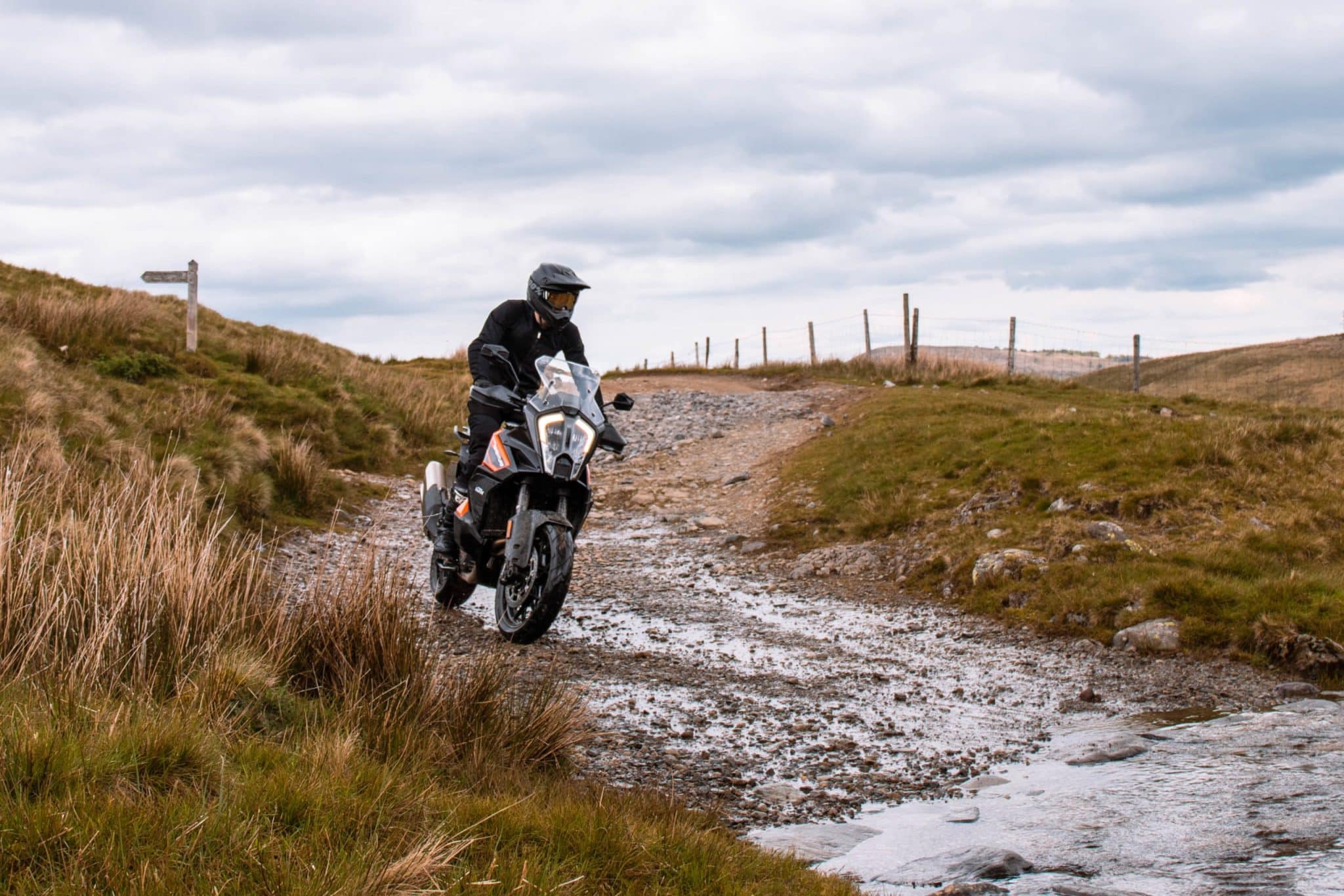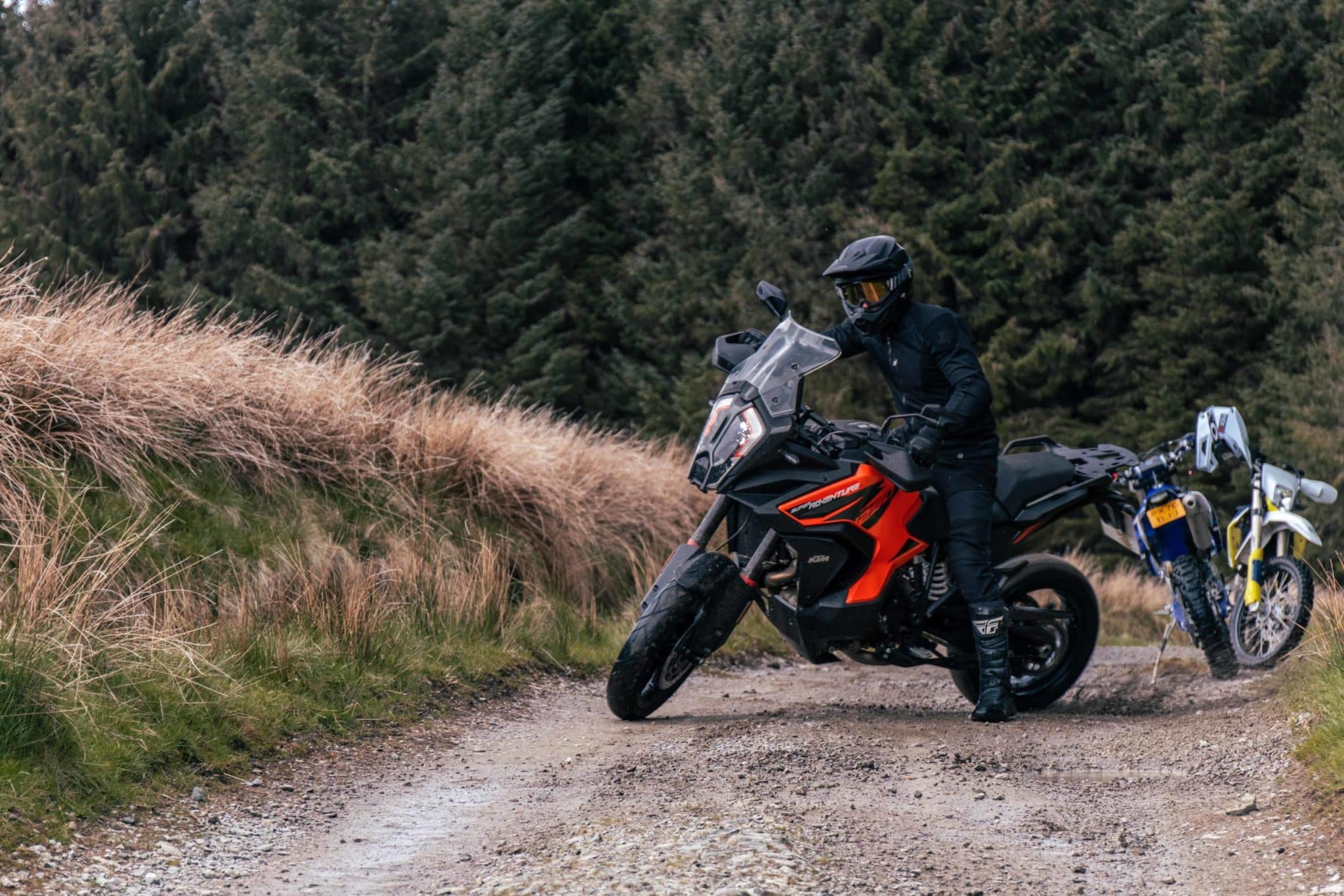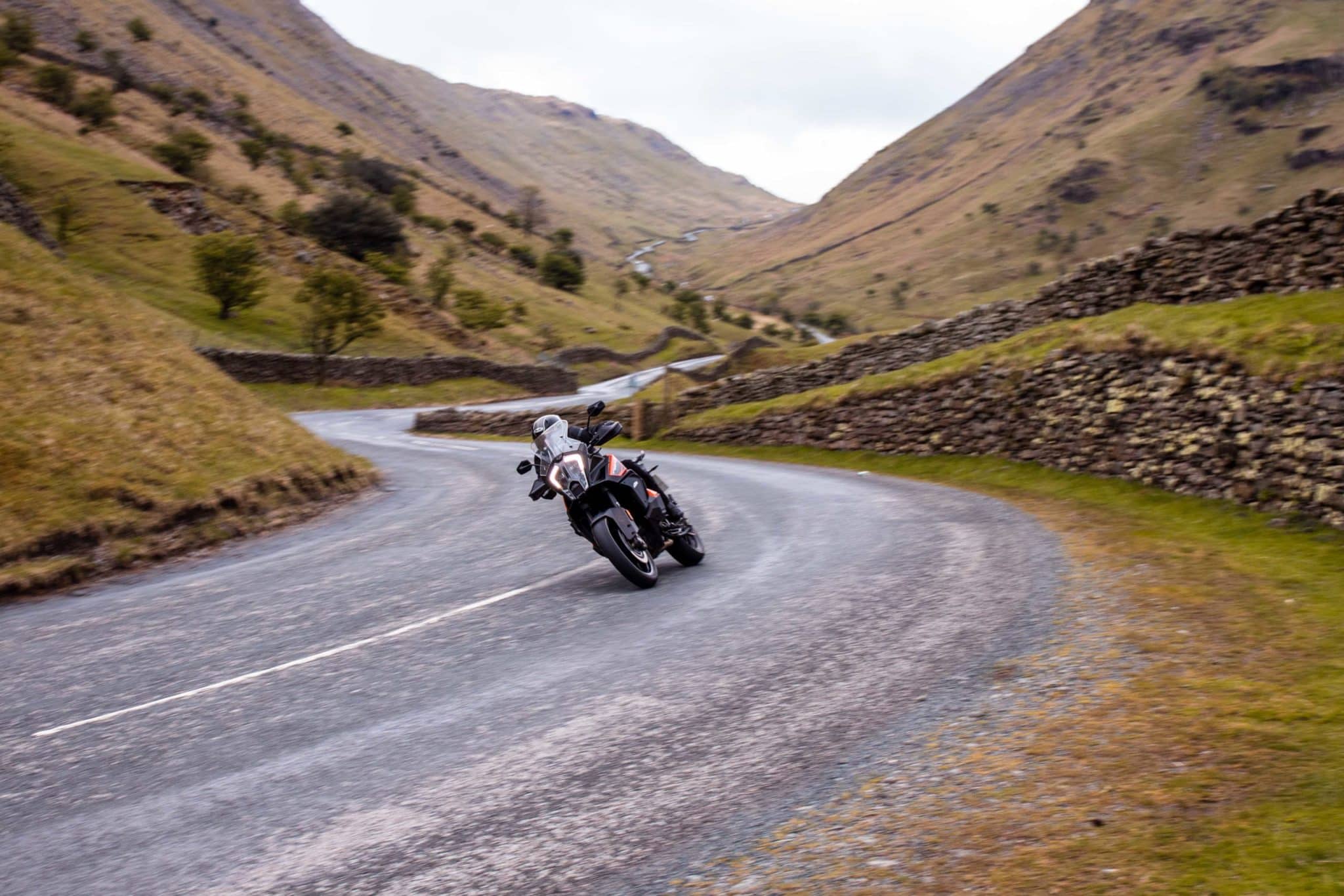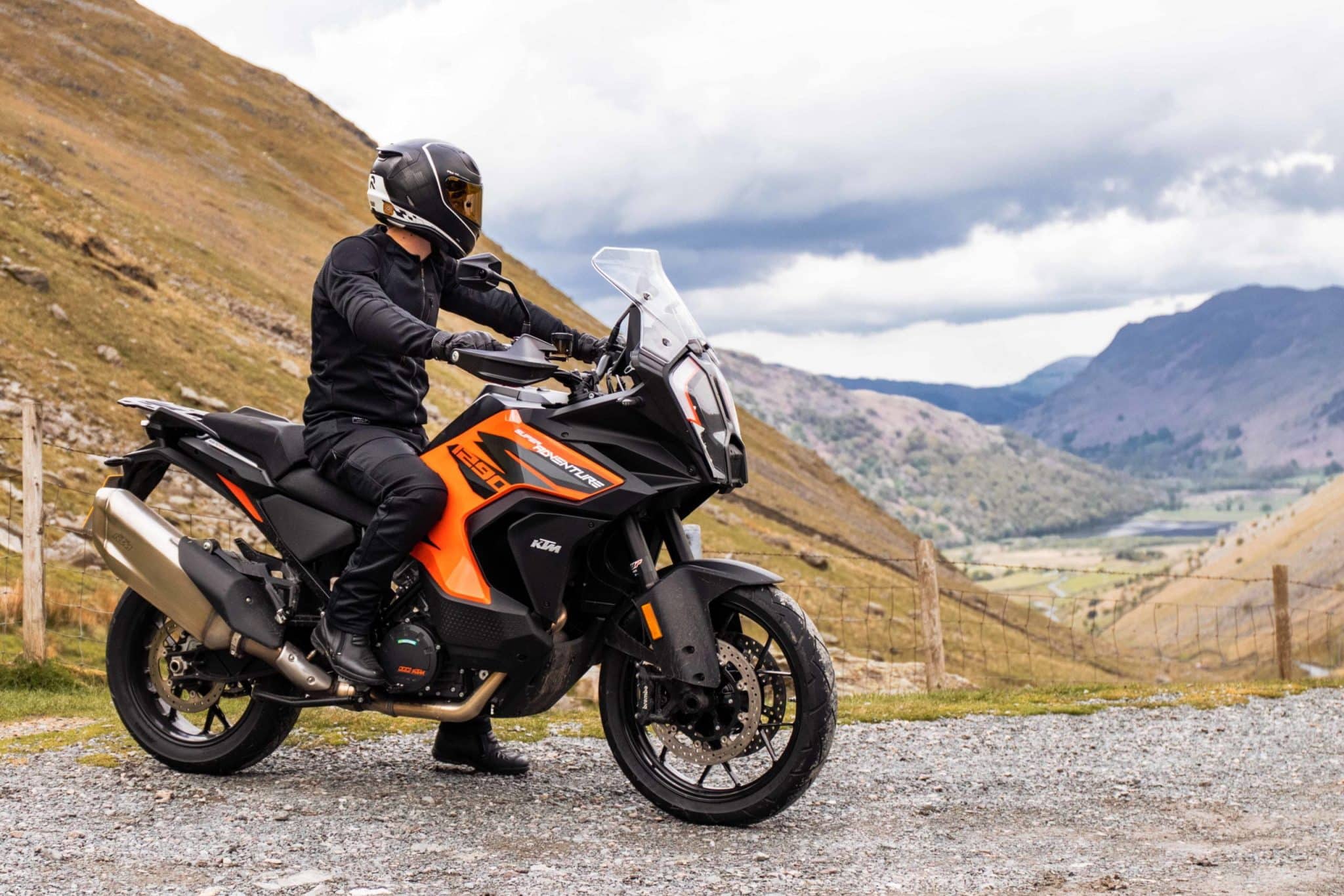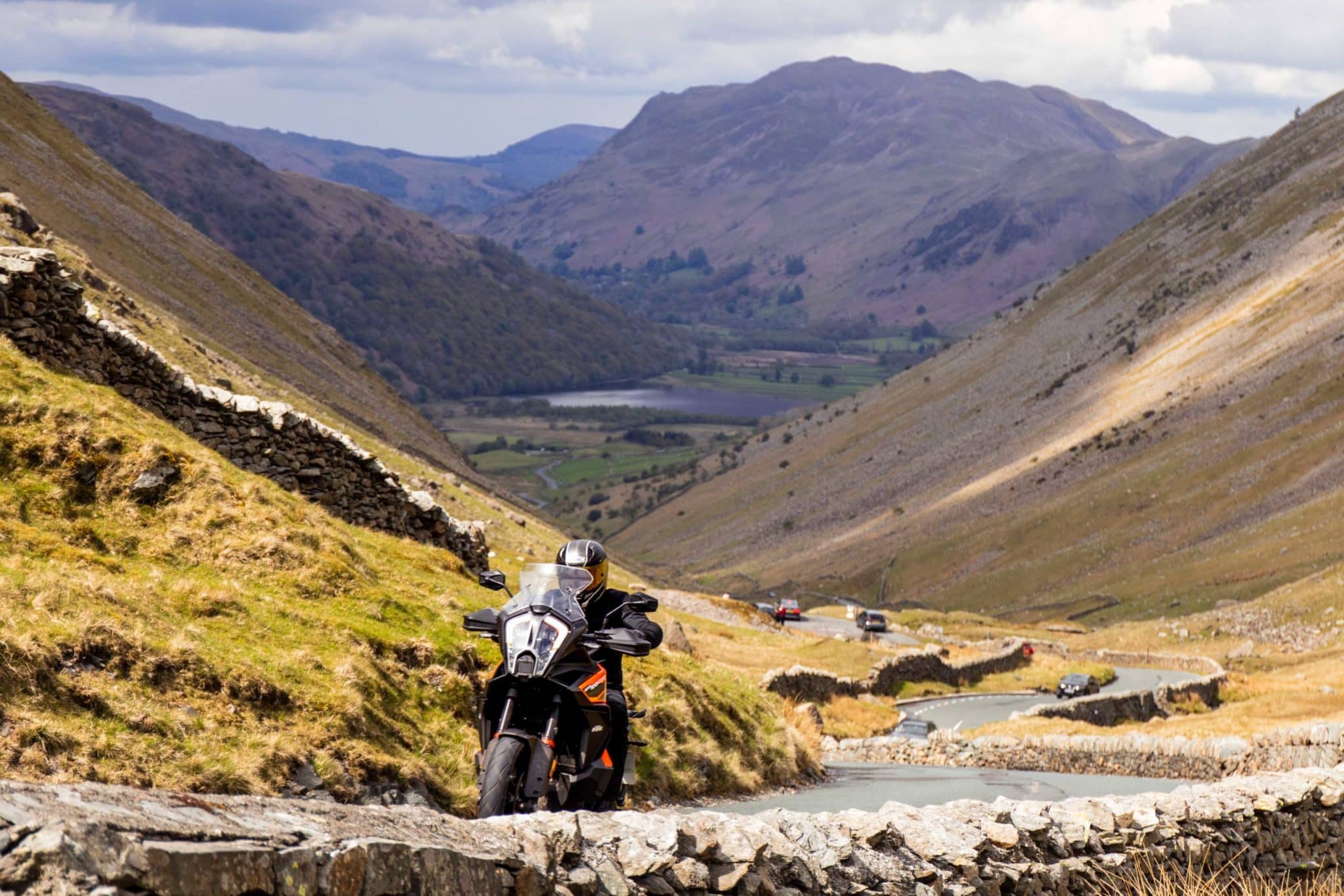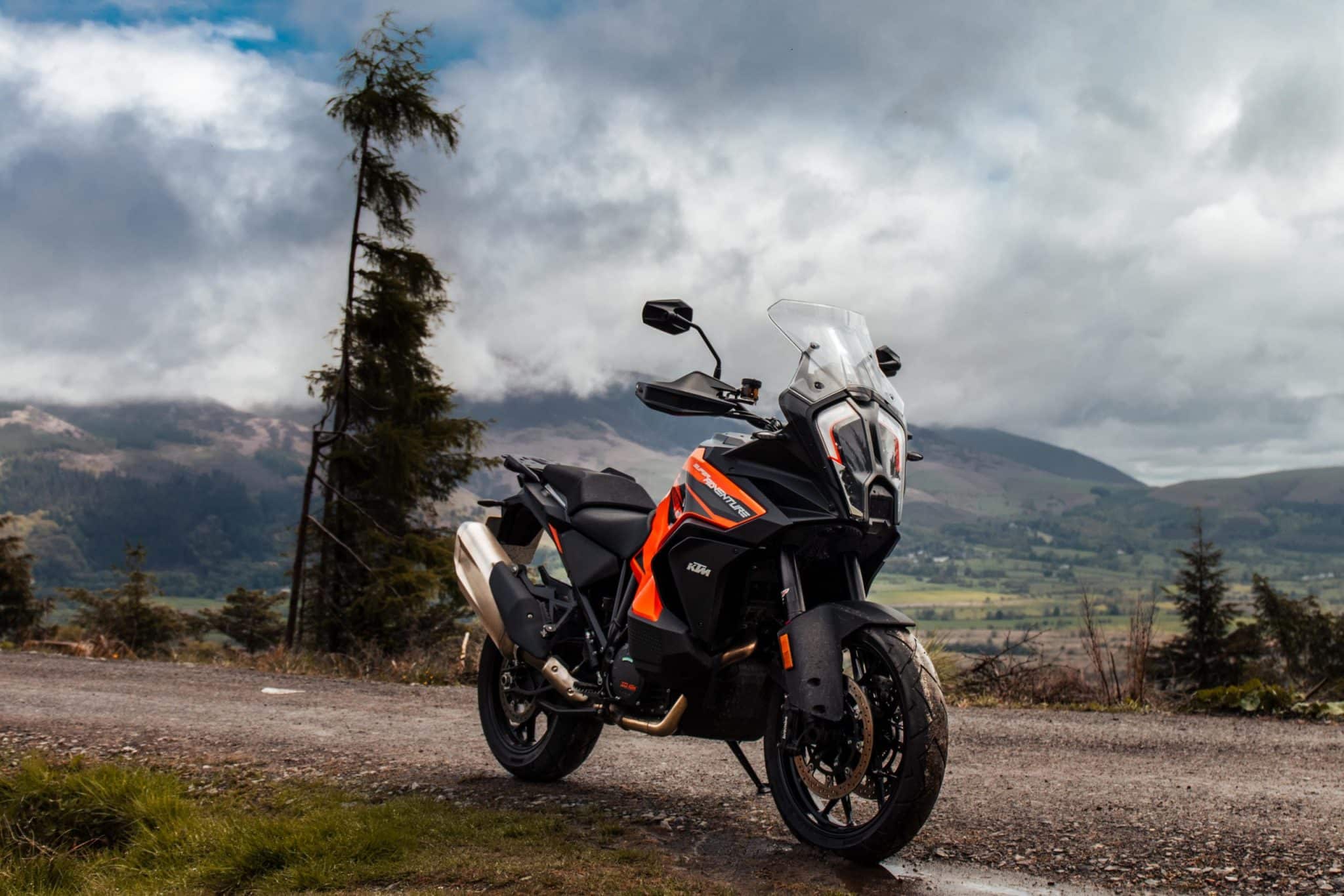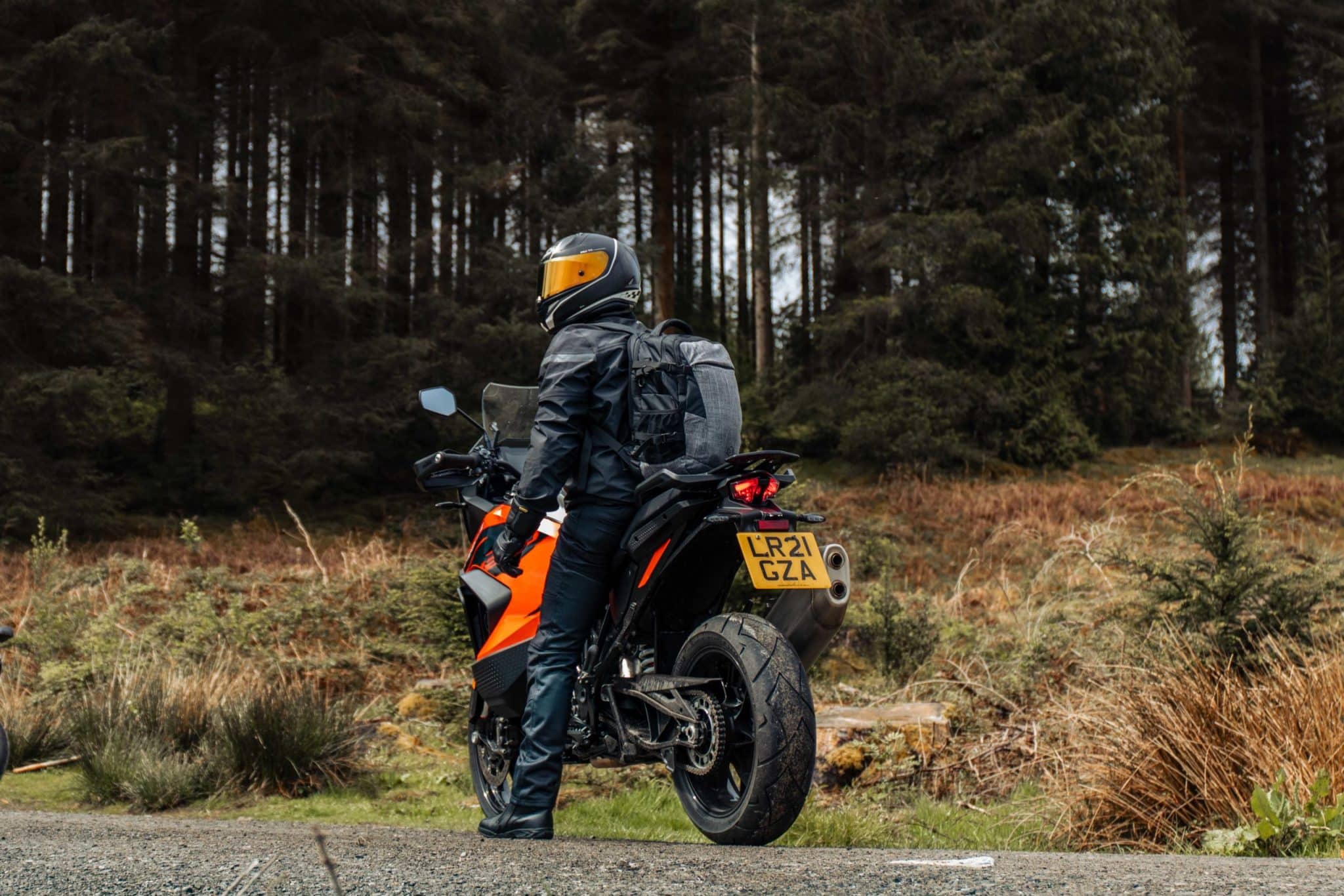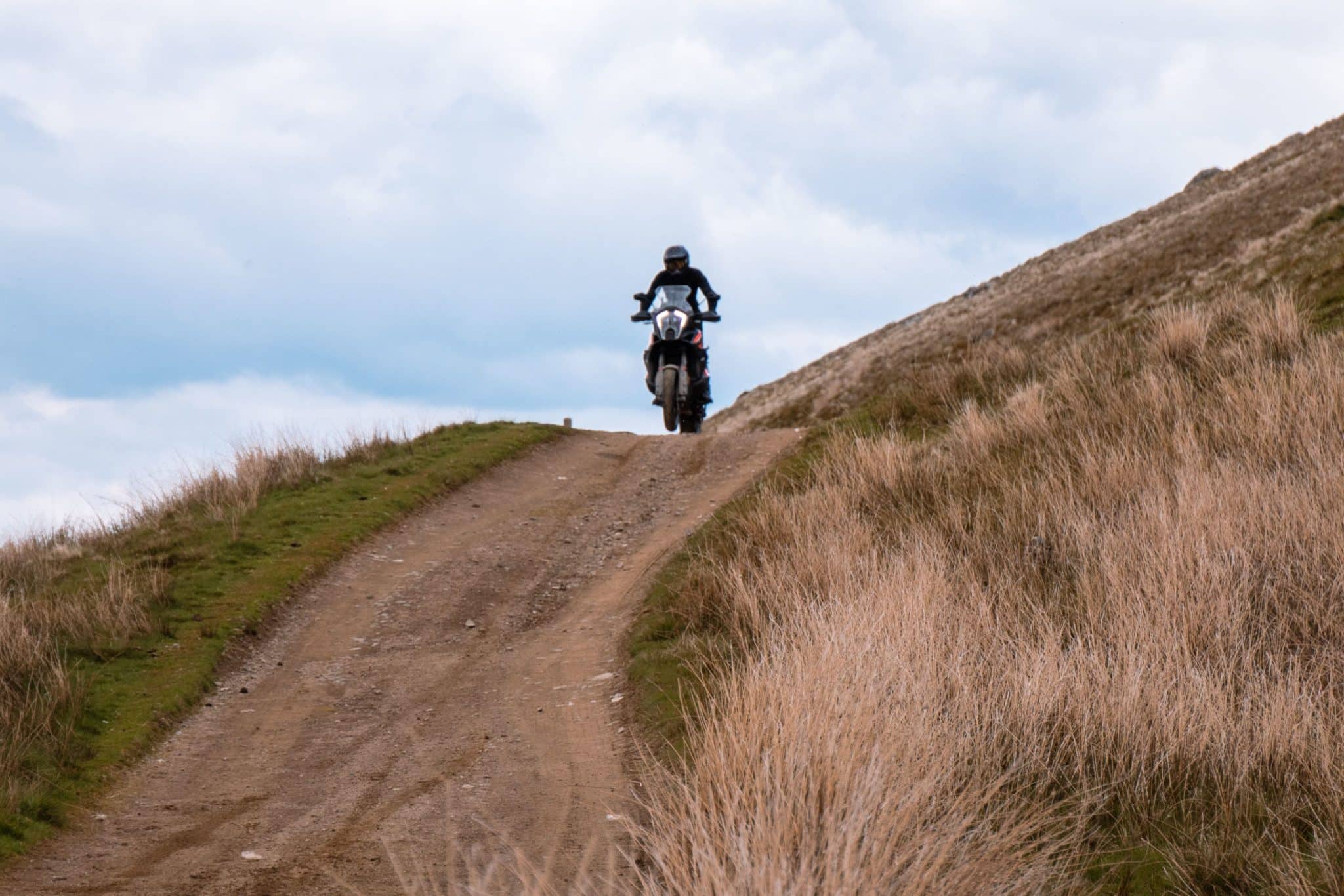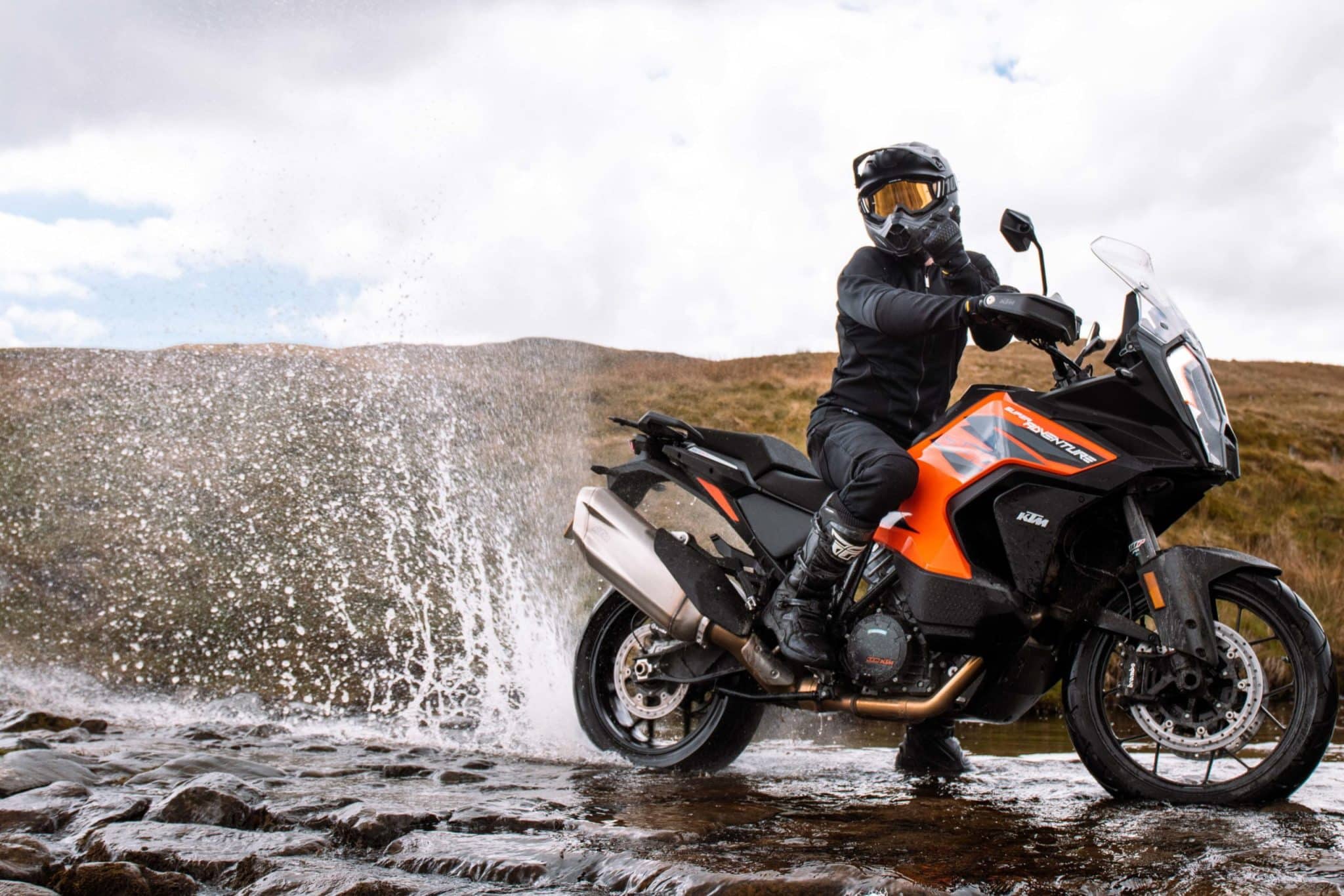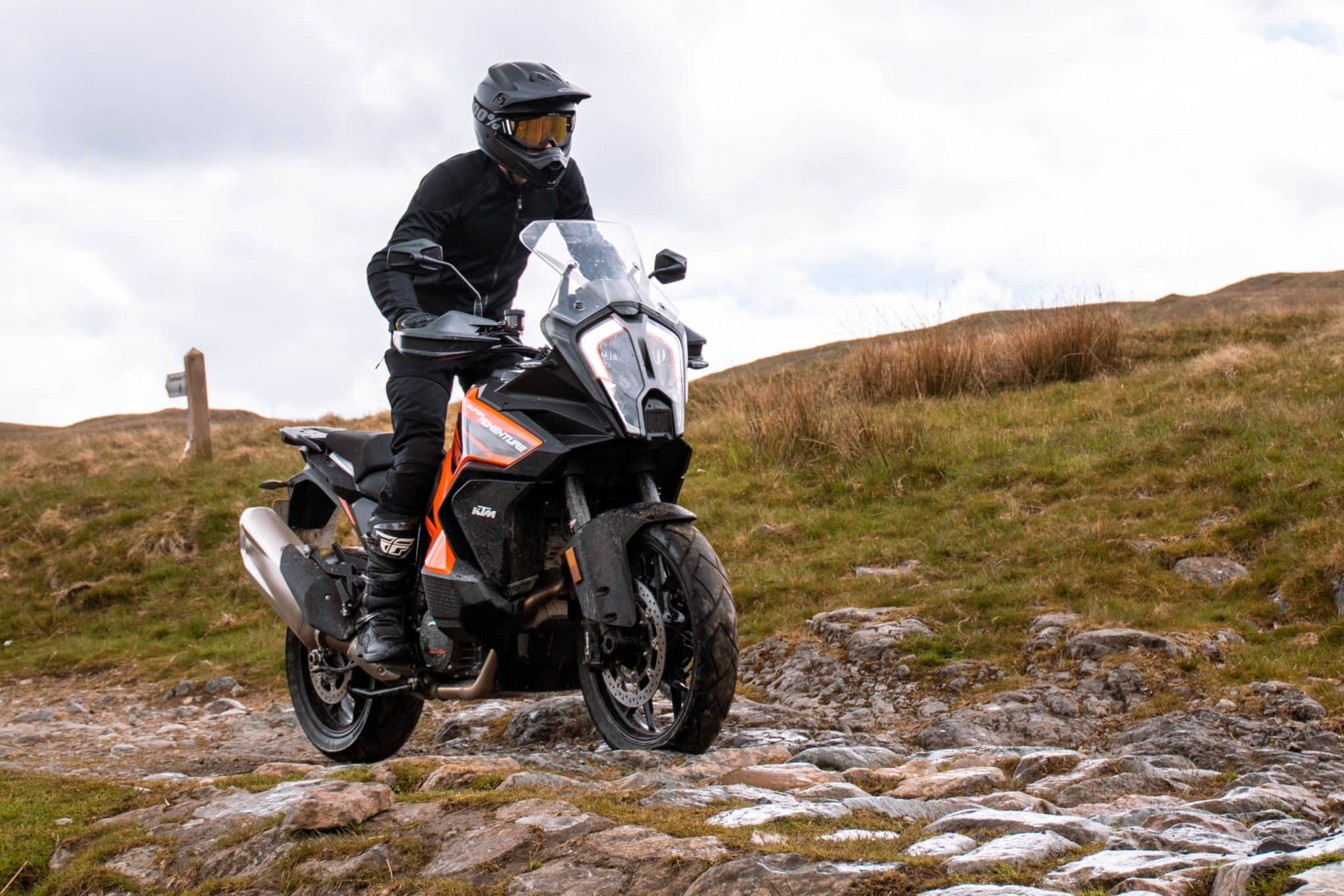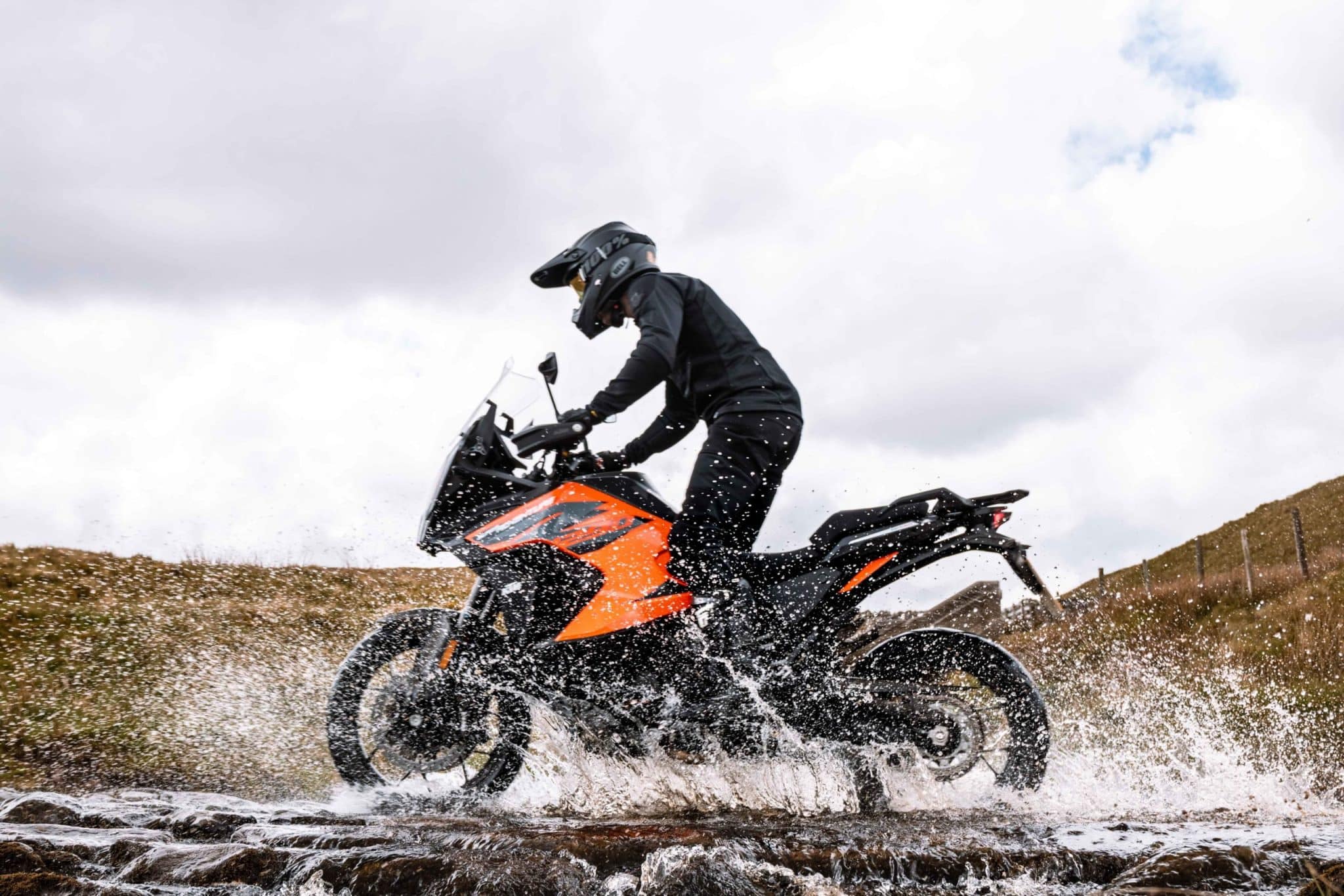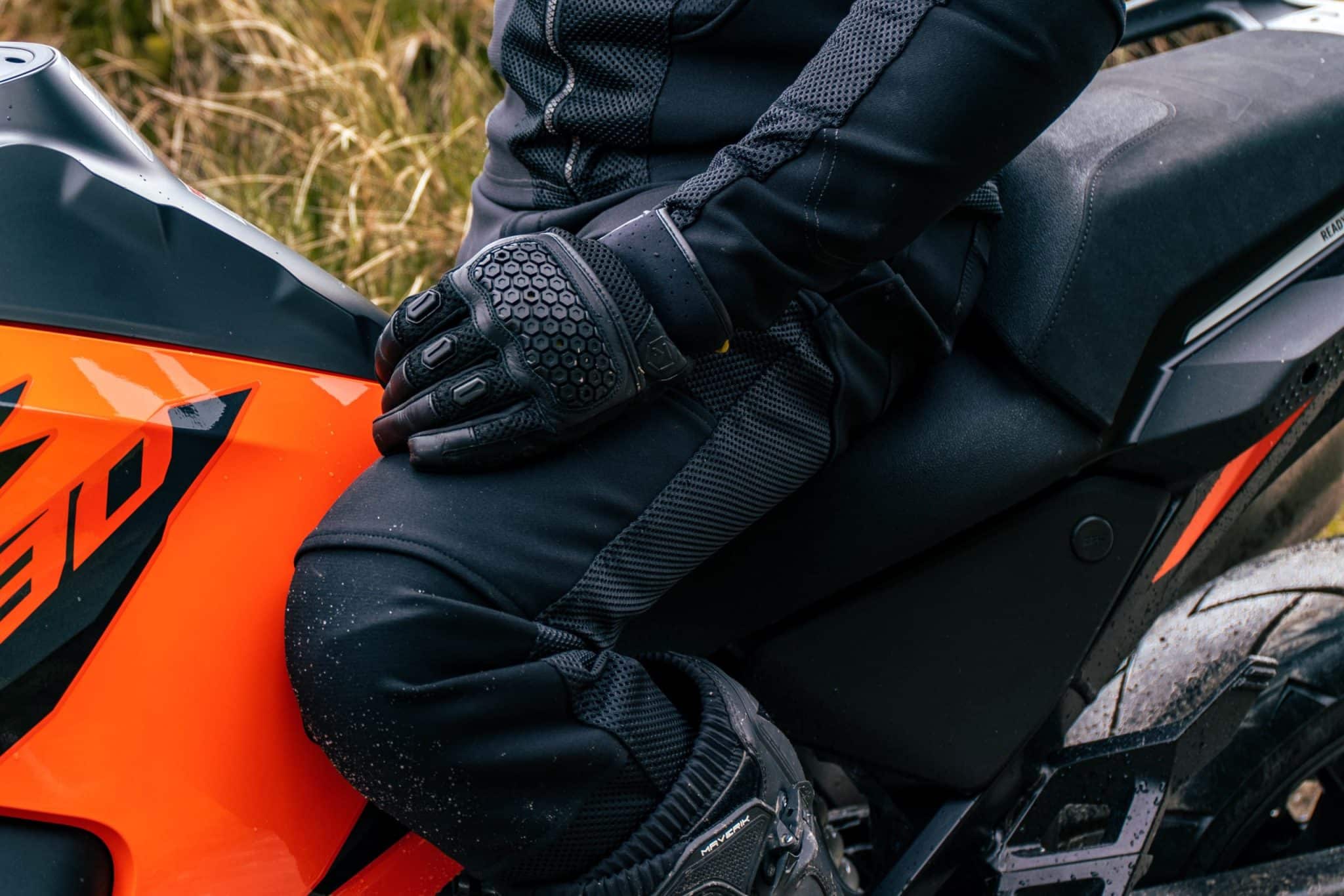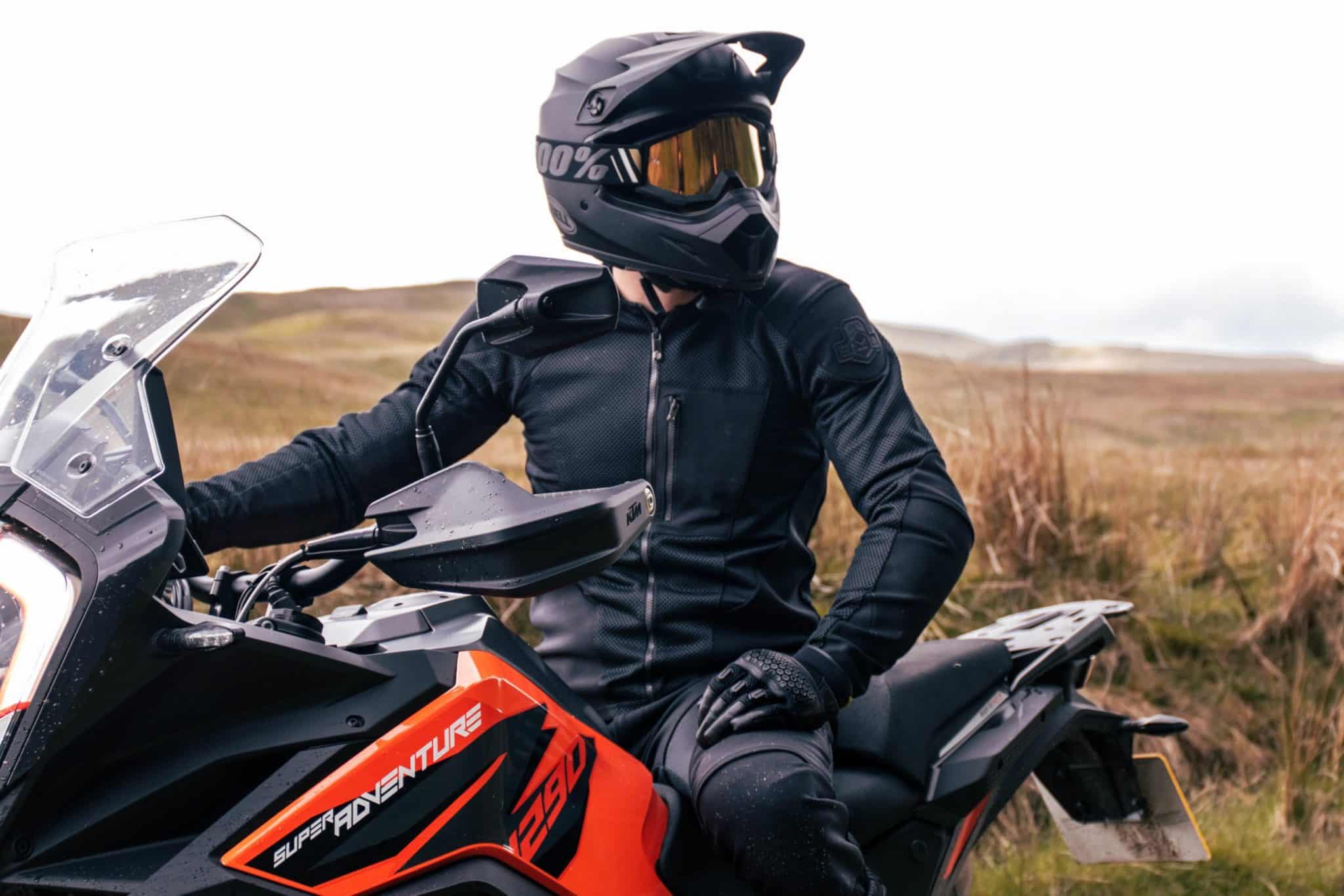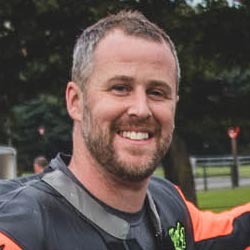 Related posts