Yamaha R1 60th Anniversary special
5 things I love, 2 things I don't!
WRITTEN BY OLLY MILTON
PUBLISHED: September 28th, 2021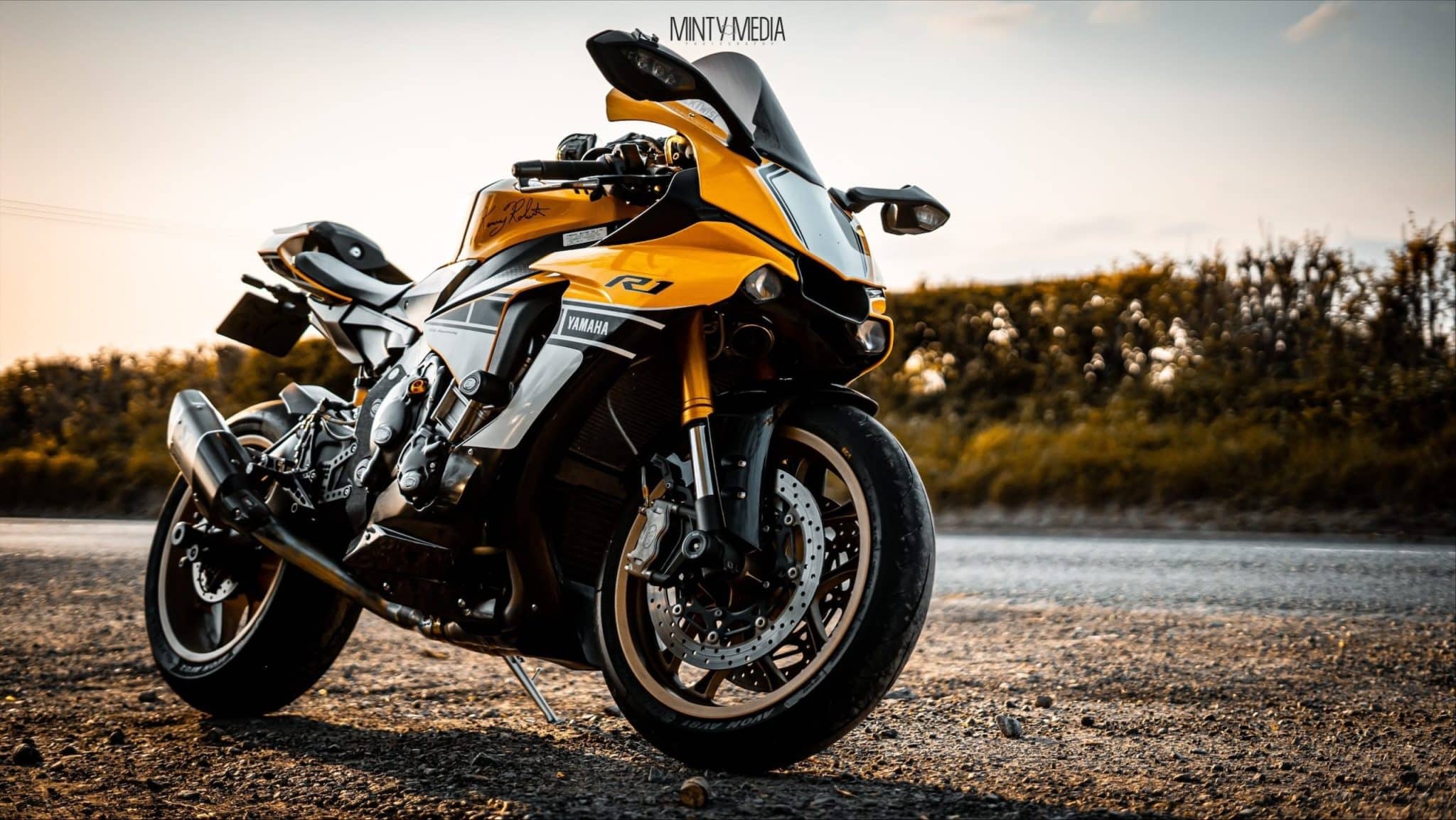 It was early January 2020 when I visited my local motorcycle dealership, little did we know of the disastrous year ahead we all had to endure.
Like every biker that goes window shopping, visiting a good dealership is a great opportunity to scratch that itch in search of that new bike that, deep down, you know you really don't need.
Having owned my gen 2 BMW S1000rr for a little over 2 years I was in the market for something different (this seems to be a going trend after 2 years of ownership of any bike I have owned). During my visit to the dealership, I came across a 2016 Yamaha R1 in [the best 😉] Kenny Roberts 60th Anniversary Yamaha racing livery colours. I was hooked from first sight. Immediately I was calculating in my head what I could afford, what I could sell the BMW for and how much this bike is going to cost to run! The sales exec agreed to prep the bike for a demo ride, after a bittersweet ride (which I'll go into later) I knew this bike was for me.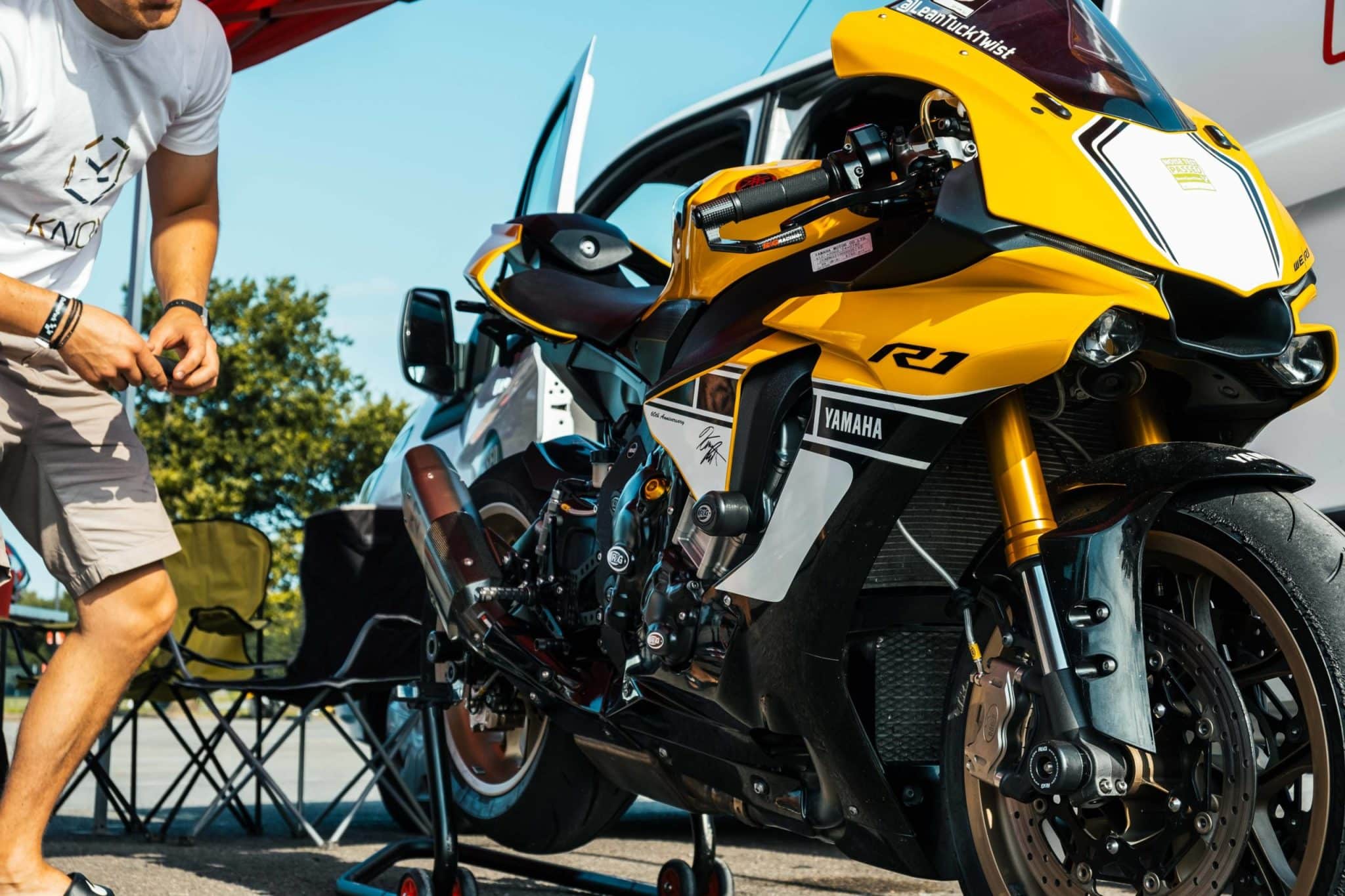 After a week or so of running through reasons why/why not to buy the bike, I soon came to the conclusion that the reasons FOR the purchase far outweighed the reasons against and I placed a deposit on it.
My BMW had been bulletproof over the previous two years of ownership, but it was time for a step up to a newer, more refined motorcycle. Having almost come to that 2-year benchmark moment of ownership of the R1 I thought I'd run you guys through the Top 5 best things I love about the it. I'll also go into a few downsides I have found…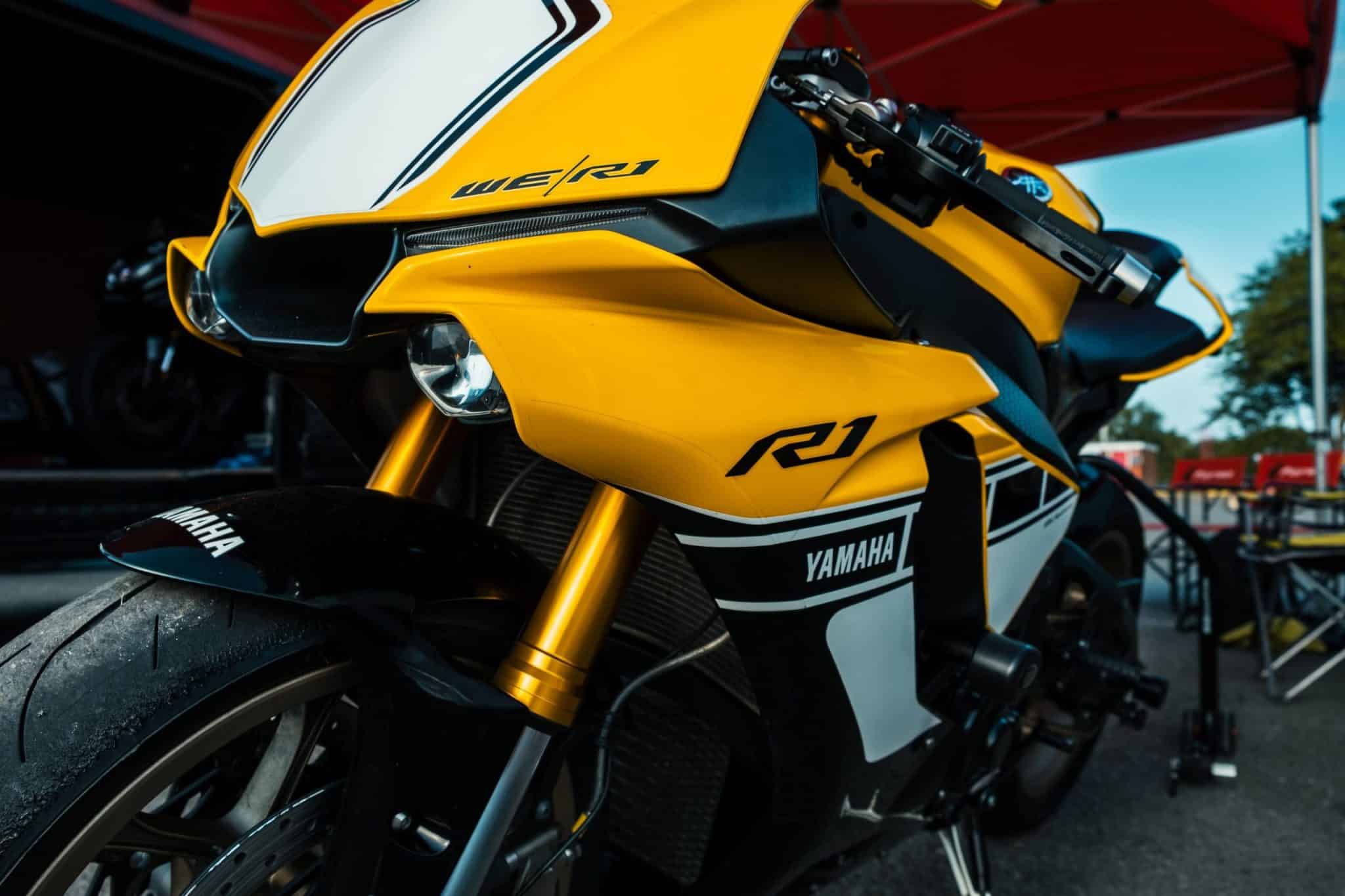 1. Aesthetics – Ever since the newest shape of R1 came out in 2015 I have loved the design; this bike was new from the ground up and since then not a huge amount has been changed apart from some design and engine tweaks.
The design of the modern R1 very track orientated (like many of the latest sports bikes) and gone are the days of large headlight and taillight units. The R1 has integrated LED lights front and back, and Iron man style DLRs which give the bike an angry look from the front which I love. The bike itself is very compact which lends itself to its aerodynamic designed bodywork.
One thing that's unique is the tail unit, featuring two air ducts either side of the light giving it a very racey look. Of course, my favourite thing about this bike is its livery. The Kenny Roberts Yamaha Racing 60th Anniversary colours are simply jaw dropping and timeless! Yamaha really nailed this colour scheme paying homage to an amazing world champion. Finishing off the design, my R1 is fitted with a stunning set of Gold/Bronze magnesium wheels.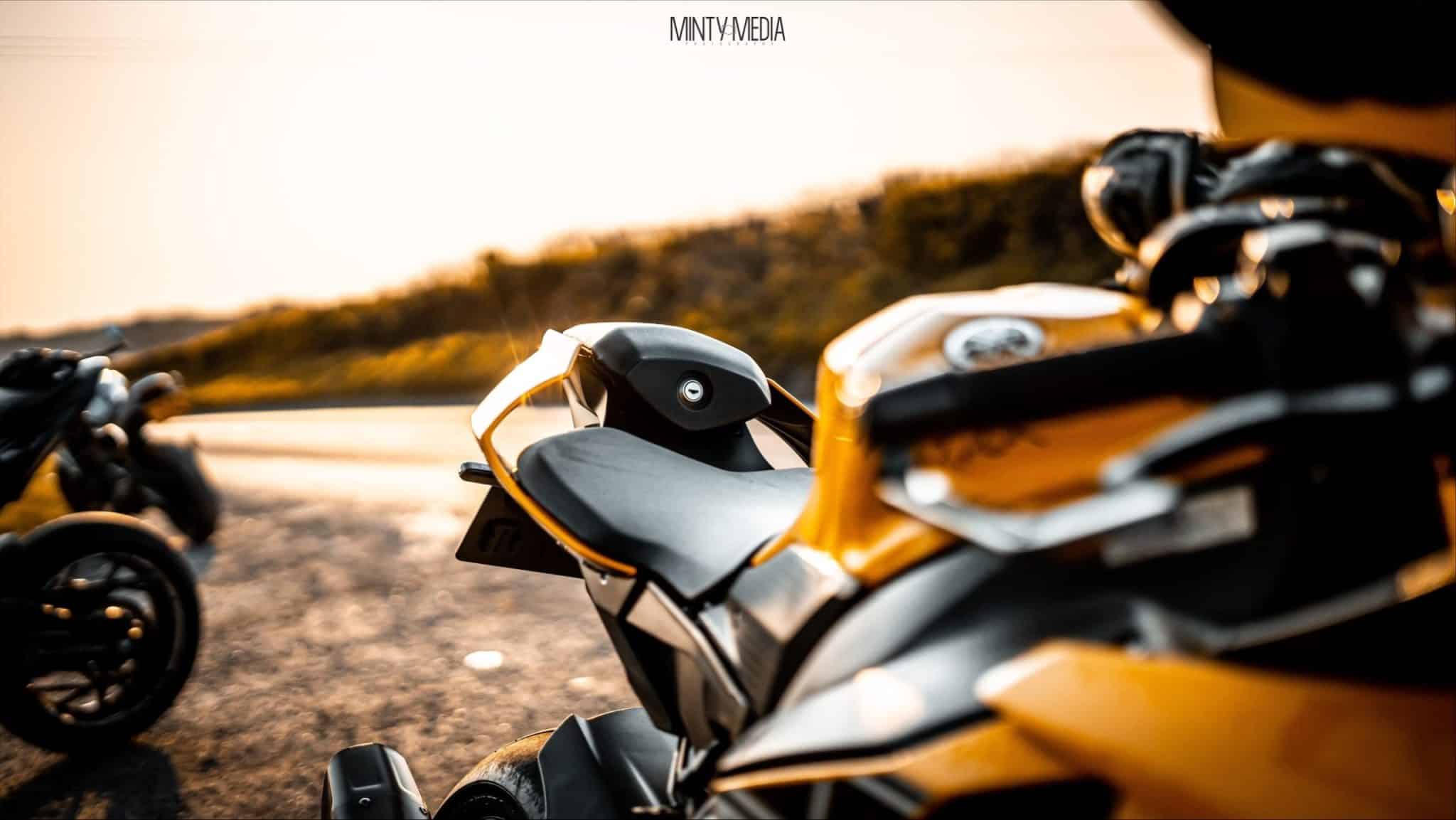 2. Sound – One of the main driving factors behind my purchase was the sound the legendary Yamaha crossplane engine. The bike was fitted with a ¾ titanium Akrapovic exhaust system when I bought it giving it a sound similar to that of a MotoGP bike, there's nothing quite like it. The boom of the air induction coupled with the big bang firing order is euphoric and leaves you with a massive grin every time you hear it. Luckily the catalytic converter was also supplied at the time of purchase, and I re-fit this when I take the bike on track days to comply with noise regulations.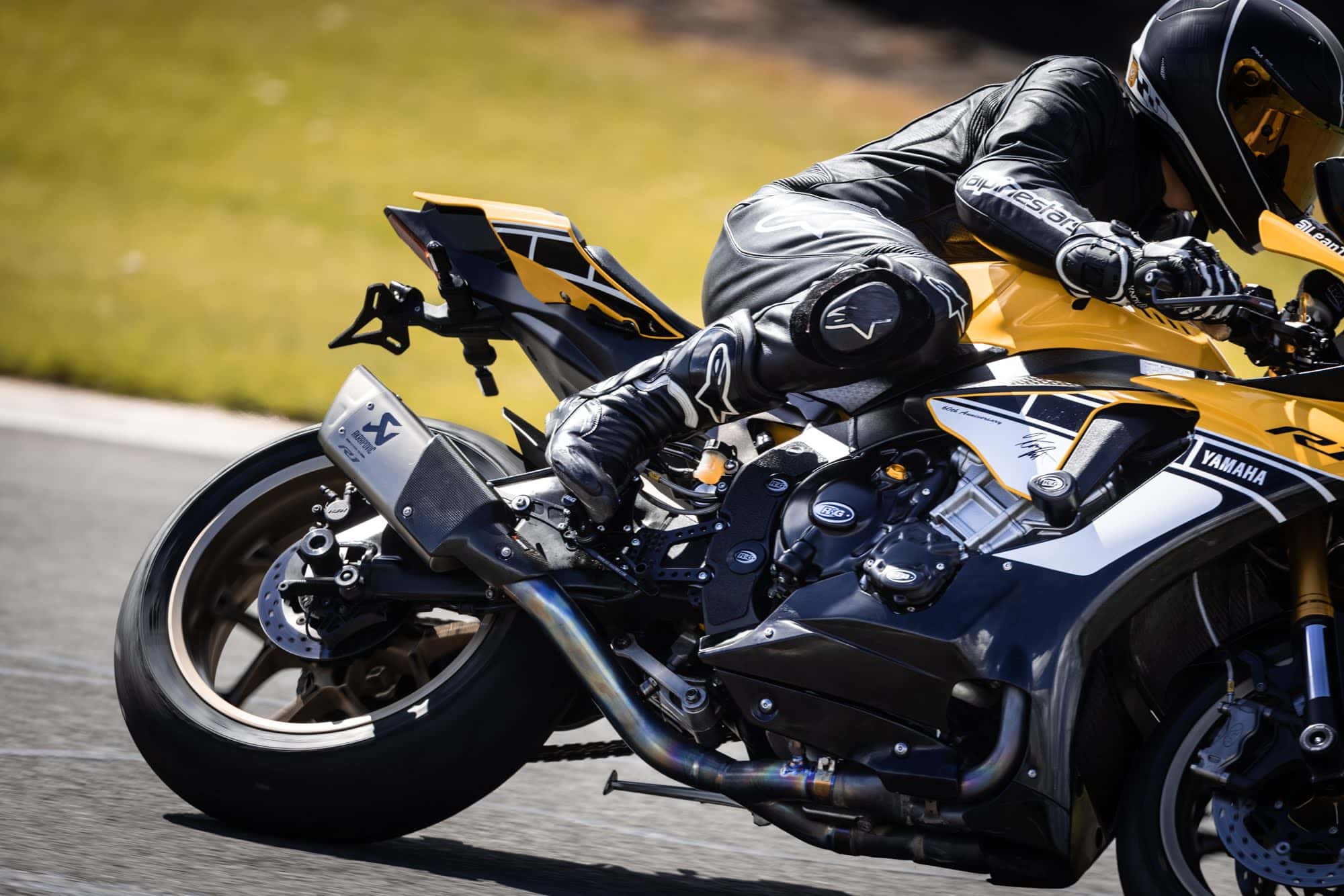 3. Refinement – The R1 has been around since the late 90's and has had at least 8 major updates since then, allowing Yamaha to improve and refine the bike massively. Yamahas worldwide racing pedigree means they have a wealth of research and development which is transitioned into their road bikes.
The  R1 electronics package is pretty much class leading, the 6 axis IMU not only detects the difference in front and rear wheel speeds, but it can also monitor how the bike is leaning, pitching, and accelerating. You can lean on the race ready electronics without really noticing they are working which is especially impressive on track. My favourite feature is the Slide Control System (which is used in Yamahas MotoGP bike), the SCS essentially allows you to hold a rear wheel drift coming out of corners with precision and control. That is if you are brave enough!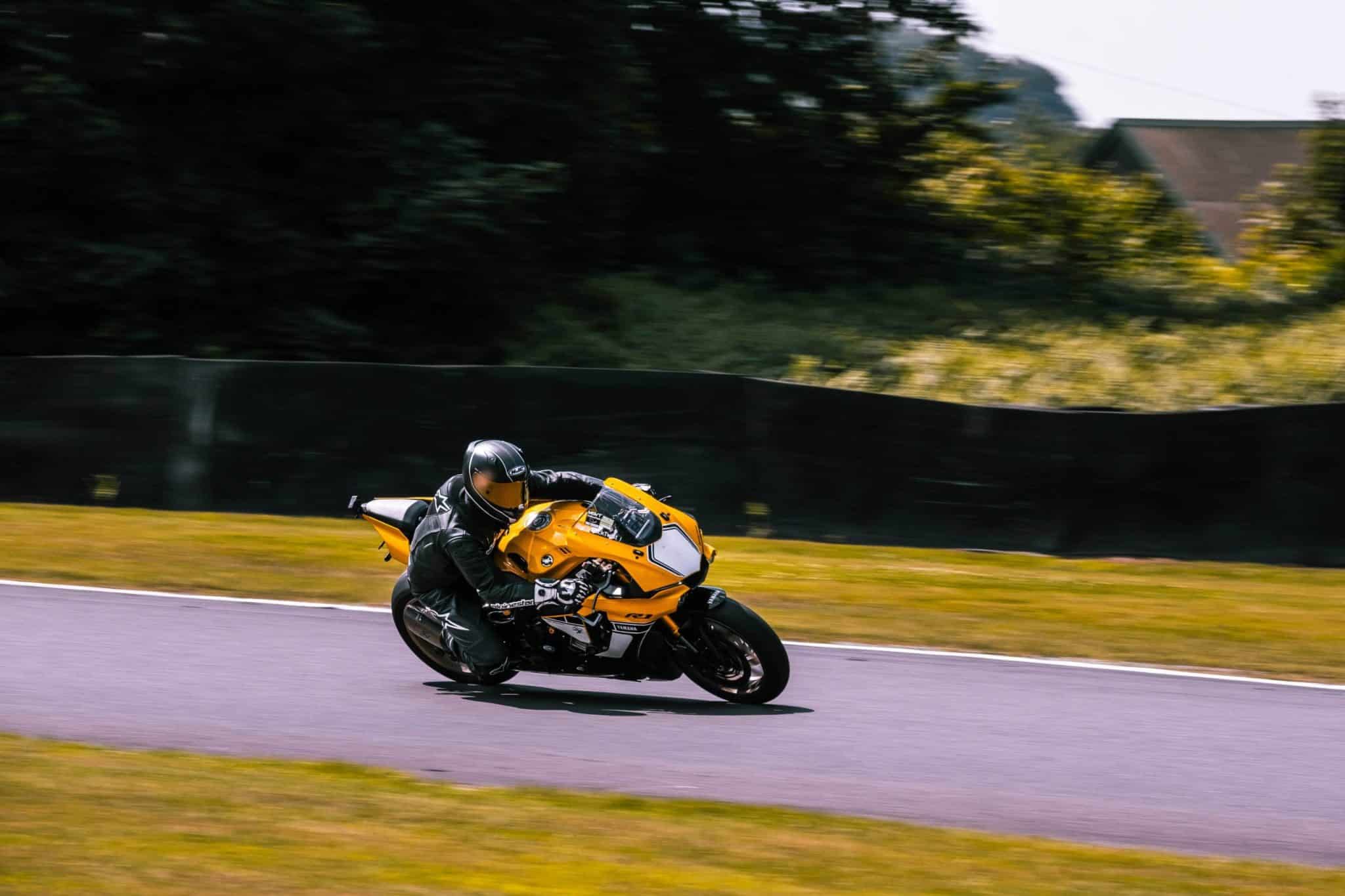 4. Pride of ownership – It's a simple thing and I'm sure you would all agree most bikers have this. Pride of ownership is massive with this bike, every time I open the garage, I feel proud! When a bike makes you feel happy about owning it, you know you've made the right decision…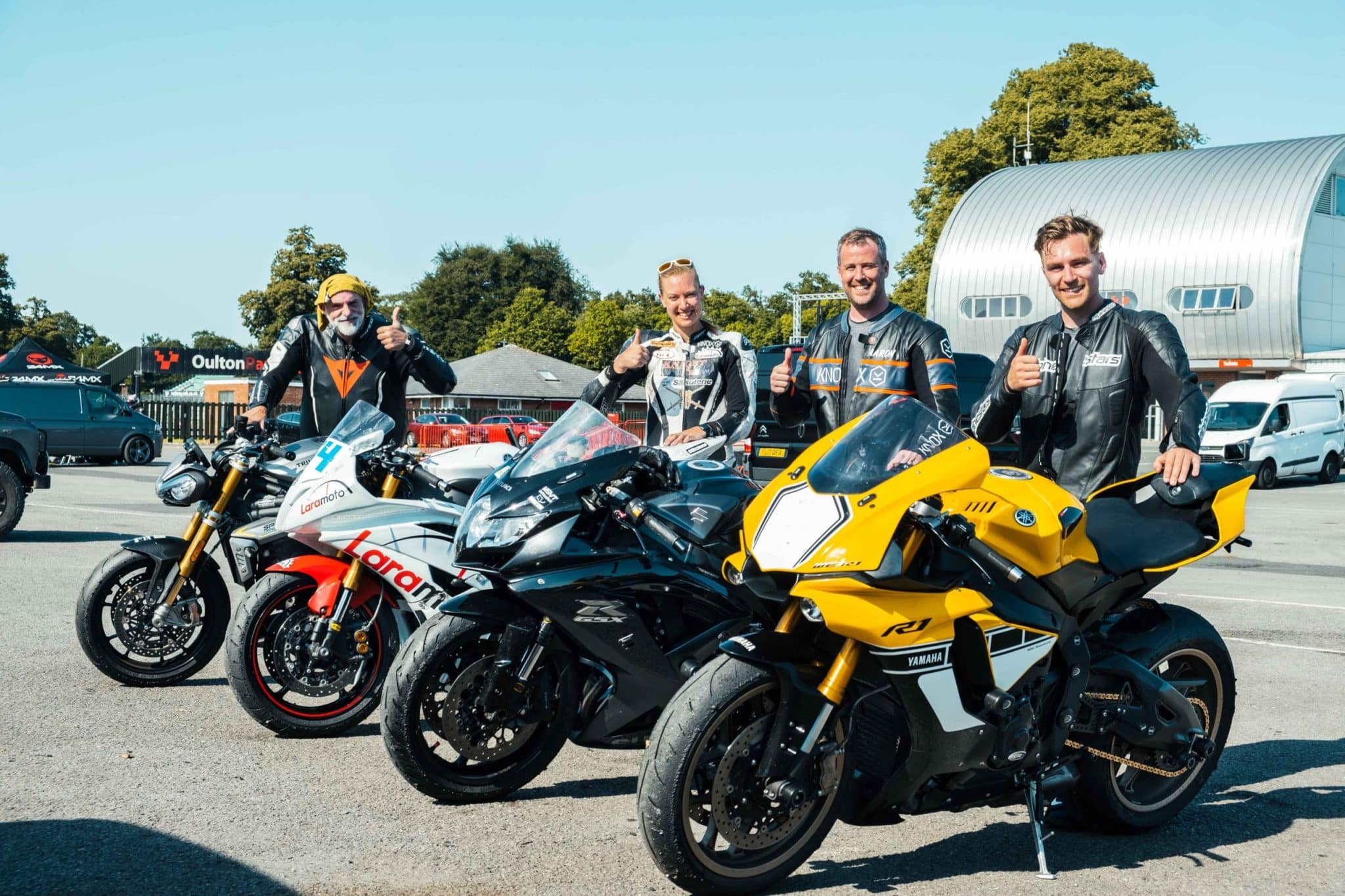 5. Power delivery – I haven't ever ridden a bike with such a savage power delivery. This is my 4th 1000cc sports bike and nothing else compares to the way this bike makes its power. The engine has had a range of changes over the previous big bang R1, the shorter-stroke, higher compression crossplane crank motor is smaller and features lighter internals, putting out an impressive 197bhp.
The torque curve on the R1 is ridiculous, no matter what gear you are in it will pull and keep pulling through to 12k+ revs. Power is delivered throughout the rev range which is different to a conventional inline 4 which can feel peaky with all the power in the top end of the revs. If you get the chance to ride a new R1 or Mt10, I fully recommend it!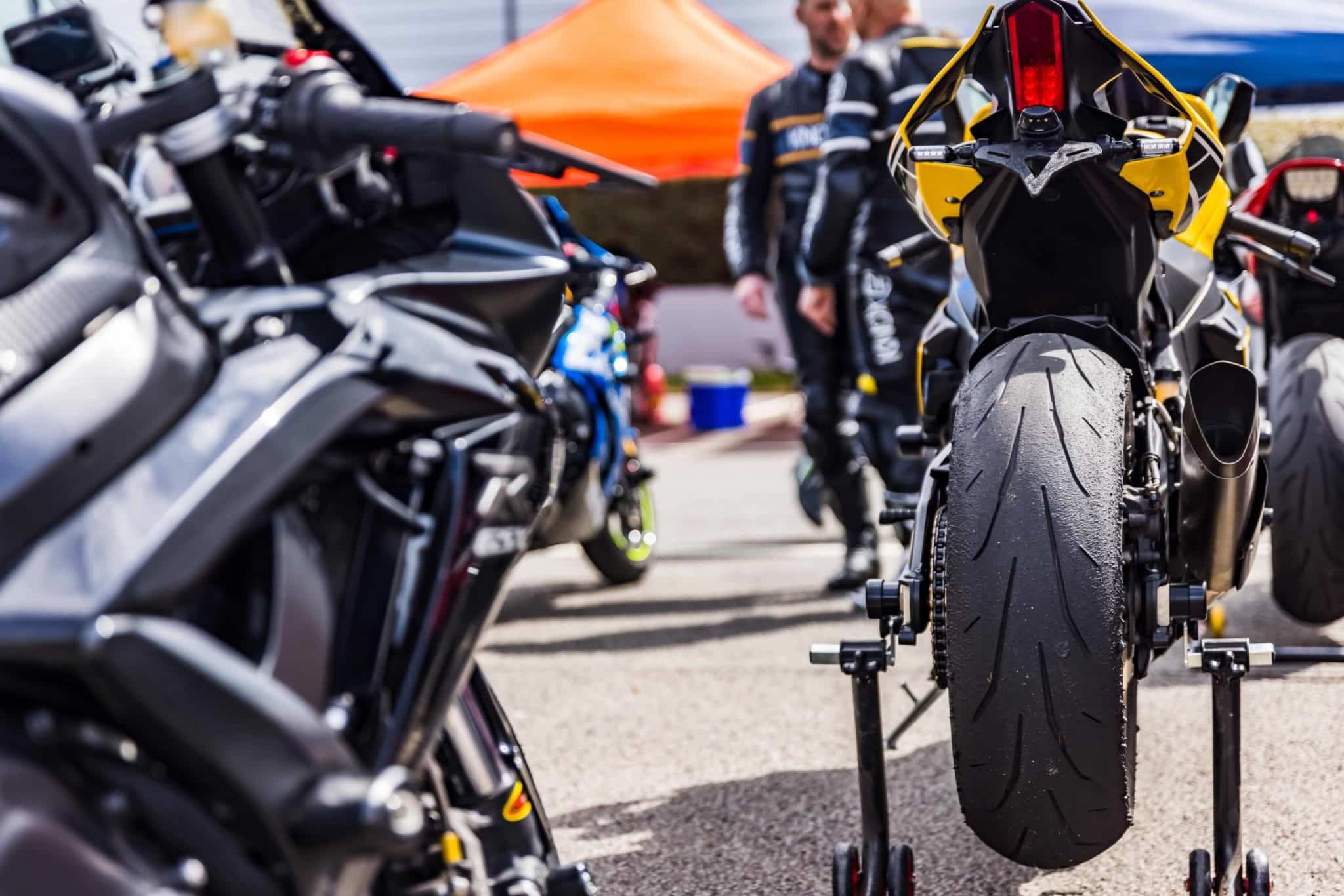 Now, we all know every bike has its niggles and the R1 is no different.
Earlier I mentioned I had a bittersweet demo ride on this bike, unfortunately the battery decided to die 1/2 way through my ride. The lightweight battery fitted are very small and the power they provide to the bike simply doesn't do the job well enough. In fact, even if you turn the ignition on and play with the power modes on the digital dash for a few minutes the battery will drain.
A simple fix is to buy a higher capacity lithium battery and keep the bike plugged into a suitable optimiser charger. Yamaha did remedy this from 2016 onwards by supplying a li-ion battery as standard, however, my battery must have been at the end of its life unfortunately. Its a minor issue, but if not resolved it can be a pain in the a***, and bump starting the R1 isnt't the easiest thing I've ever done!
The only other issue I have experienced is the braking setup. It was apparent from the first demo ride, but put simply, the standard setup lags behind the competition. The hose, master cylinder and caliper setup lacks bite, feel and power. Having ridden to the dealership on my BMW S1000rr fitted with Brembo hardware, the transition from bike to bike very nearly put me off buying it altogether.
Reading online I found that other owners had installed braided lines and better pads to good benefit, but I wanted performance to match the BMW, this is where HEL performance came to save the day. I opted for a full overhaul of the brake system, new hoses, master cylinders and calipers front and back. This has this transformed the performance of the R1 brake system.
Another issue with the brake system raised its head on track – ABS. After pushing on at both Oulton and Donington this year, I found the ABS to be intrusive, and I experienced pumping in the levers – luckily, we found a hack for disabling the system. Having ridden the bike without ABS I found the braking system a lot stronger, so I'd consider removing it completely if it was a track only bike.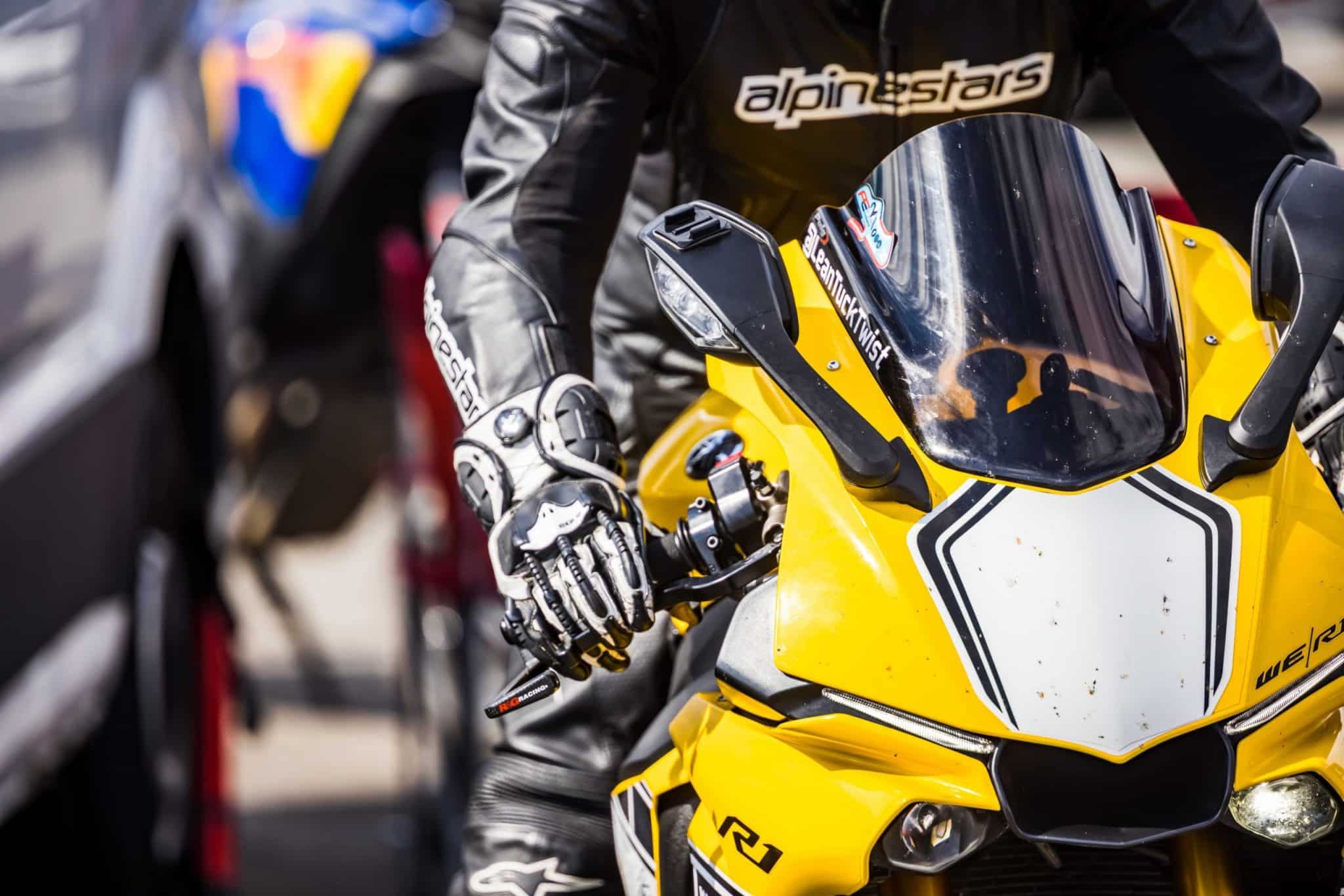 So, there we have it, the best things I like about my R1. I hope you have found this insightful! If you have any questions at all, leave a comment and we'll get back to you ASAP!
My Yamaha R1 is undoubtedly the best bike I have ever owned, and I can see me keeping it for a good while longer – I love it. I love the way it makes me feel when I ride it. I've got to admit however, the Panigale V4 has always been a dream bike of mine. When I can afford to get one, will I change? We'll have to wait and see.
60th Anniversary Yamaha R1 Gallery
Knox products I wear on my R1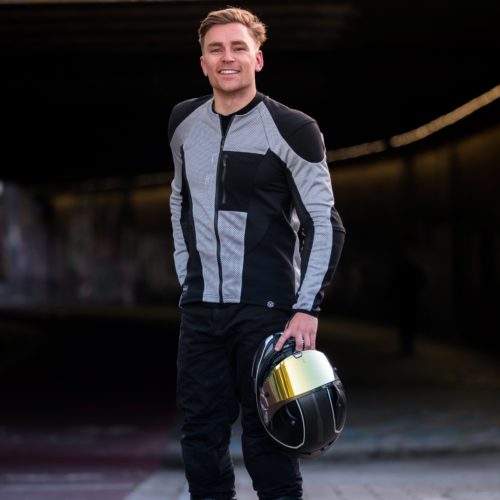 Related posts