Pirelli Diablo Rosso Corsa II
The review from KNOX
WRITTEN BY AARON TRAVELL
PUBLISHED: January 17th, 2022
This is our review of the Pirelli Diablo Rosso Corsa II
Following a few tyre reviews we've done on the channel and as a result of people asking us to test them, I've spent the last 6 months riding on the Pirelli Diablo Rosso Corsa 2 tyres. While we aren't a tyre review company, we do ride a lot, in all weather conditions, test a lot of bikes and we also do a lot of track days and therefore we go through quite a few sets of tyres. Our choice of tyres make such a massive difference to our riding enjoyment and not many of the major publications produce detailed and unbiased opinions on them. On that basis, Im happy to keep producing these reviews as a helpful resource.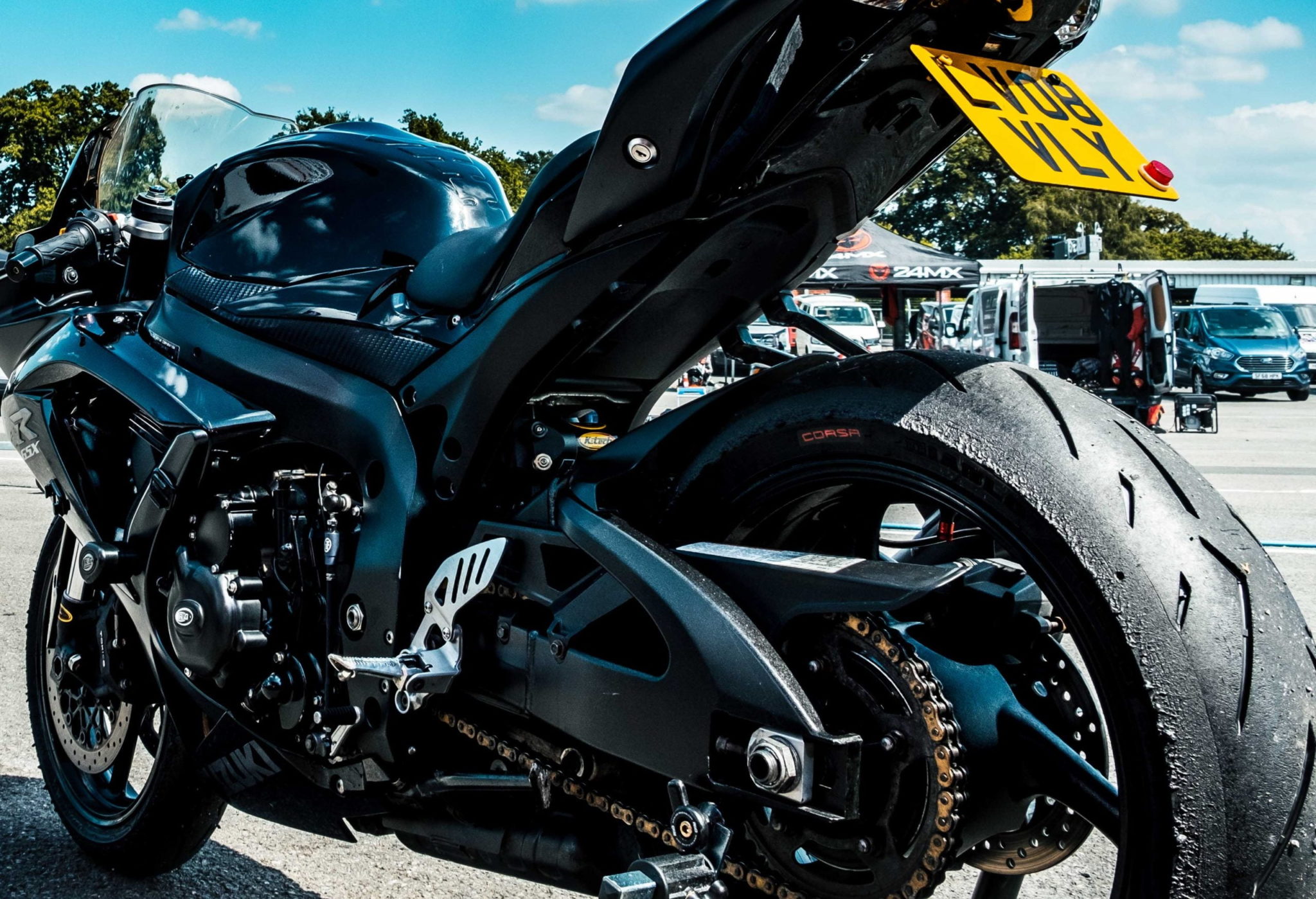 In my 6 months with them, I've ridden in all weather conditions, from 30°c to 0°c, in the rain, ice, and have used them on 2 track days on my GSXR 750, but also on the Ducati Panigale V2 and Streetfighter V4s that come fitted with them as standard.
They are a very important tyre in the market and an important one in Pirelli's motorcycle range. They're a popular aftermarket fitment and are used as stock fitment on various new motorcycles.
Essentially, they are a sports oriented tyre for any sports bike, naked or supernaked and are designed for a mixture of road and track riding. The Diablo Rosso Corsa 2 sit between the SuperCorsa SP and SC tyre (SC is the race specific compound used in stock 600 and 1000 classes in UK) in terms of pure track capability and Pirelli's Rosso 3 and IV tyre which are designed for more road riding. The Rosso Corsa II is an incredibly sophisticated construction using 2 different grades of compound in the front and 3 compounds in the rear. Silica is used in the middle for better wear and wet weather grip and full carbon black compound is on the edges for better grip on track. They come in all the sizes you'd expect for a sportsbike or naked bike.
In summary, the positioning is a tyre that you can use on the road in all conditions for any sort of sportsbike, and then go and get your fill on track too!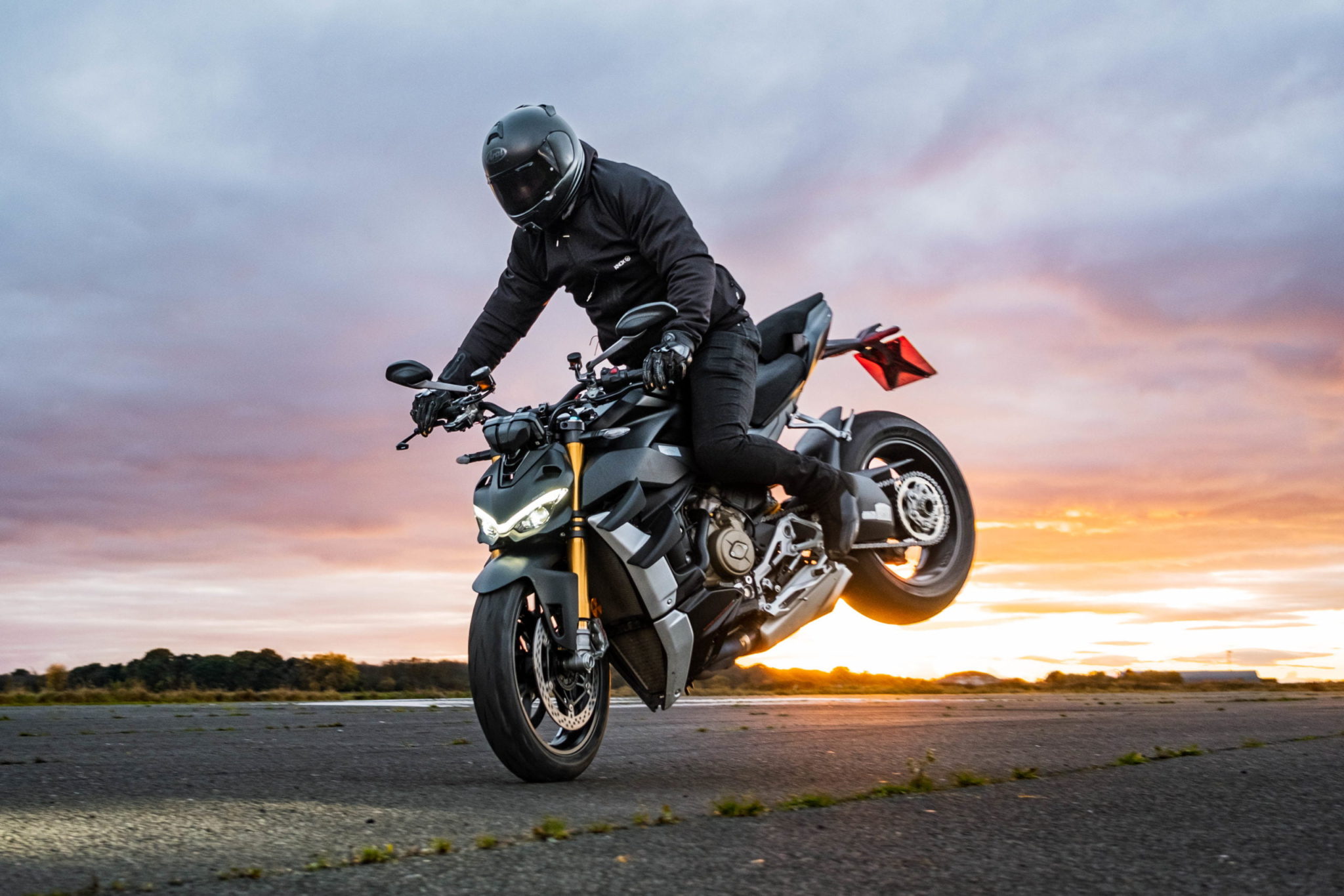 What is good about them:
On the road they are an excellent tyre choice for any naked or sportsbike. Loads of grip in all conditions, virtually zero warm up time and they are excellent in the wet. The fact that I am able to do stoppies in the wet and cold conditions is testament to their wet weather performance!
I would describe them as a soft tyre with a super quick warm up time. This plays into the performance on the road as it means you can just ride off and have great grip instantly without having to wait some time until your tyres warm up.
For example, the first corner at Donington Park, which is approximately 100m out of pitlane, I have my knee on the ground. This is unbelievable performance when compared to tyres from a few years ago.
They are the only tyres that I've seen where you can ride on the road and get them scuffed up to look like they've been on track. They are quite neutral in turn in and I would describe them as medium plush. I've been very confident in riding on the road in all conditions and I would rate them up there among the best I have used alongside Dunlop Sportsmart MK3, Sportsmart TT and Bridgestone S22. They have also worn very well. Considering the road milage and being ridden to the absolute limits on 2 track days, the tyre wear has been excellent with lots of tread remaining!
When participating in track days, there is a lot to think about, especially if you are new to it. With the Pirelli Rosso Corsa 2, you can literally turn up with no tyre warmers and with a small adjustment to pressure, all you need to do is concentrate on your riding. The ability to go from riding in icy conditions with good grip to going fast on track is impressive. If you are novice or intermediate groups, there is no need to purchase race tyres, a tyre like this is all you need!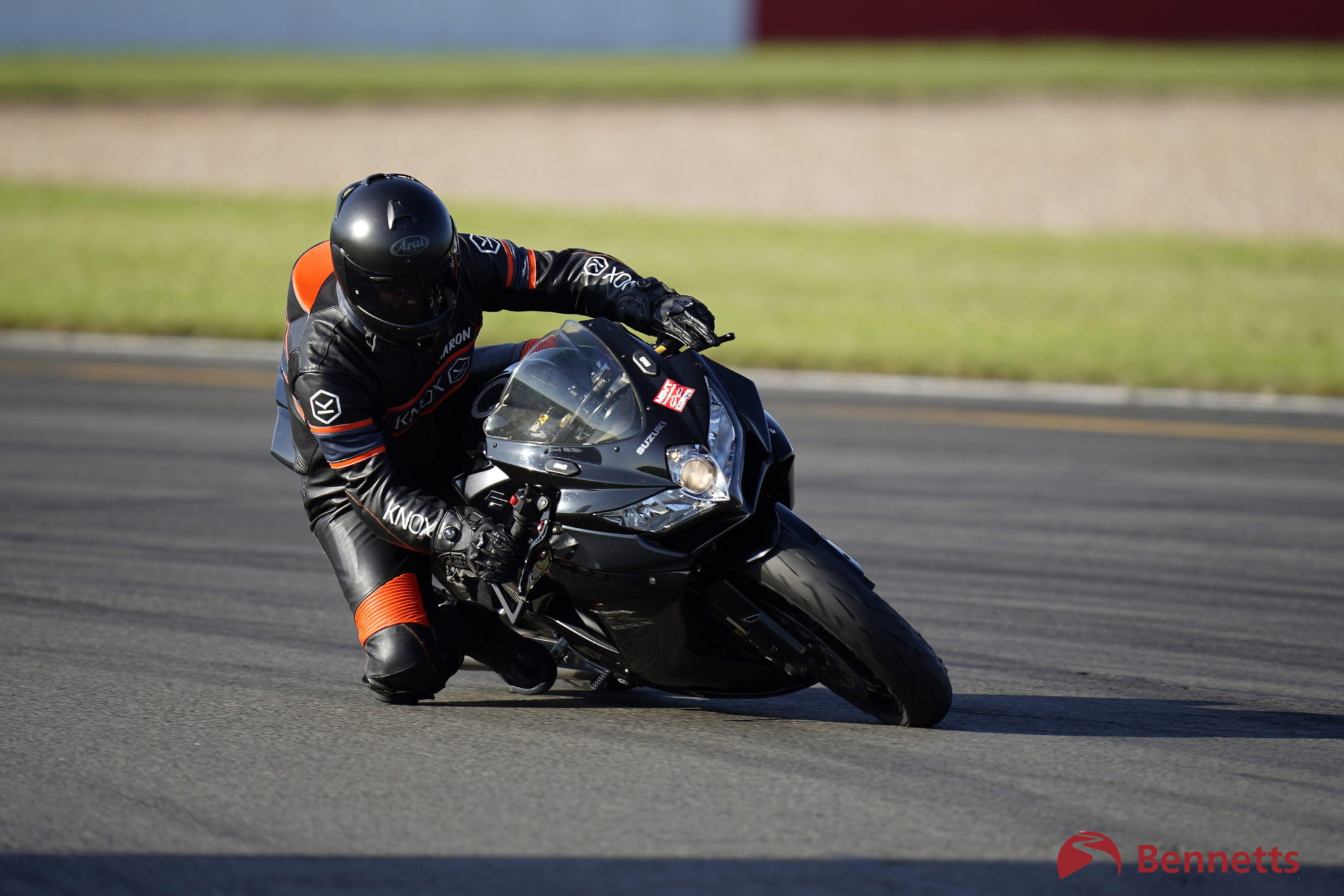 What is not so good about them:
When I started track days a few years ago, this would have been all the tyre I would have needed. In fact, in our guide to how to do your first track day, I commented on this very point, that at Novice and Intermediate levels, a tyre like this is all you need.
Although the Rosso Corsa 2 features very clever technology, they are still bound by the reality that, despite technology, tyres can only work in a certain operating window. The technology included may extend a certain operating window, but you can't have one tyre that is the best at everything. In the case of the Pirelli Rosso Corsa 2, I believe the operational window is oriented towards being soft and for lower temperature performance. While this is a benefit on the road as it means you have good grip at lower speeds, once you up the pace a lot on track, they struggle. In my experience, I would say my first 1 or 2 laps on the Rosso Corsa 2 feel the best, but much after that and they begin to move and slide everywhere.
One example, as part of a recent Bennetts track day at Donington Park, I was lucky enough to ride a session on track with TT legend John McGuiness. After our session, John commented that I was a bit too fast for him out of pitlane and left him behind, but of course as you'd expect from an Isle of Man TT winner, he had no problems catching me back up and subsequently overtook after about 4-5 laps and proceeded to steadily pull away. When he asked me why I didn't stay with him, although I would have really liked to, the truth is that, after 3-4 laps, the Rosso Corsa 2 were cooked. Although we weren't at risk of setting any lap records, we weren't hanging about either and at the pace we were riding, I was slipping and sliding in pretty much every corner. While I really wanted to stay with John, I genuinely felt if I was to ride any faster, I could have quite easily ended up on my backside.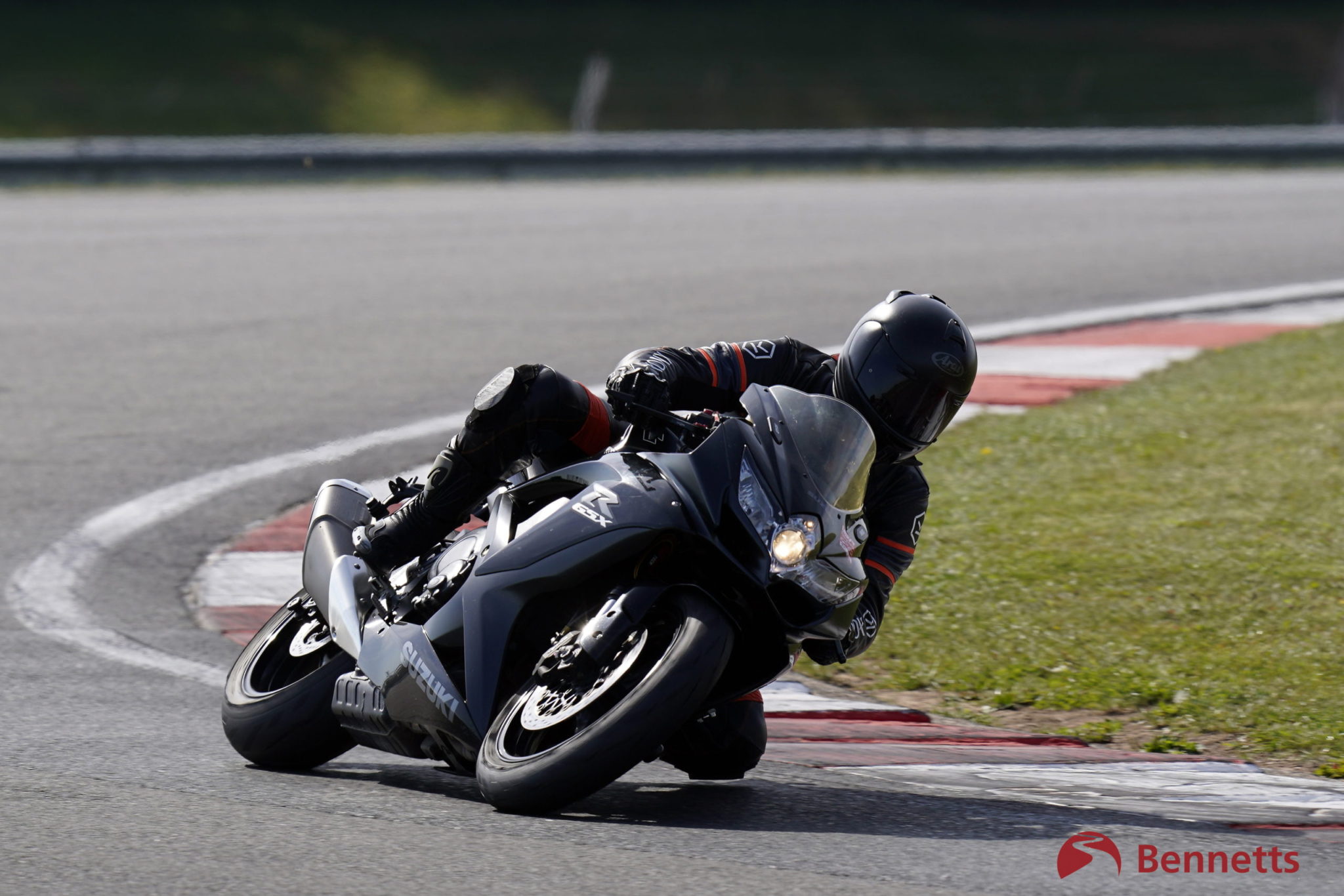 That example personifies the Pirelli Rosso Corsa 2 performance on track. Up to a point they're great, but once you start going faster, they very quickly drop off. On my GSXR 750, I've had 3rd gear 90mph powerslides out of Cascades at Oulton Park and multiple occasions where both tyres are sliding.  They were also a lot less stable mid corner than the Dunlop Sportsmart TT tyres I'd used before and I had a pumping loose feeling through the rear at starkeys at Donington Park at around 120-130mph where I had felt on rails on the previous Dunlop's.
While I have some pictures showing great lean angle, to be clear, that is closed throttle cornering with no extra inputs etc. I would say I have ridden to the limits of the Rosso Corsa 2 and they definitely held me back. Personally, I wouldn't use these tyres on track again and would want to step up to Supercorsa SC when using Pirelli tyres on track again.
Secondly, while these tyres are marketed these as a 50/50 road/track tyre, there isn't any official track pressure instructions from Pirelli. Unfortunately, this means a guessing game of seaching what others are saying online. One article from the US quotes a Pirelli official stating 26psi cold, but my contact has said that is too low and that he'd recommend 28-30psi cold. When the speeds are fast on track, I don't want to be guessing, I want to be accurate and in future I would rather run a tyre that had an official and properly developed track pressure recommendation, even if they can be tweaked in practice with conditions etc.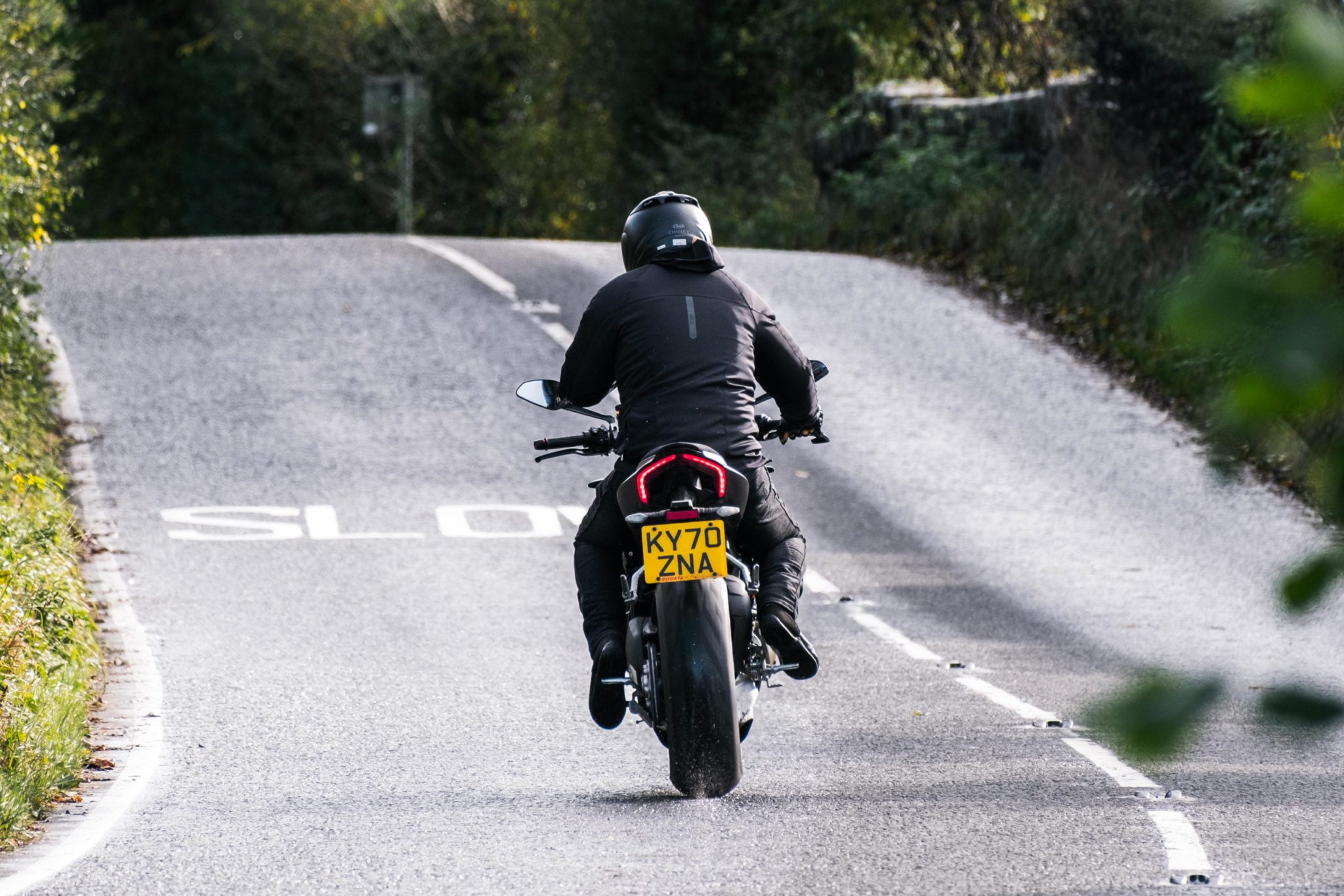 That being said, in summary, the Pirelli Rosso Corsa 2 are an excellent tyre and right up there with the best in class, especially and if you are riding mostly on the road. If you are riding on track and starting to go faster, there are better options out there. In a fast group track day scenario, I think most people would be much happier on a Pirelli Supercorsa or a Dunlop Sportsmart TT which are more capable on track, have proper track pressure settings, are grippier and more stable.
I hope this is a helpful guide to everyone reading and Ill be sure to post my thoughts on the next set of tyres I put on my motorcycle!
Pirelli Diablo Rosso Corsa II gallery
Knox products worn on test!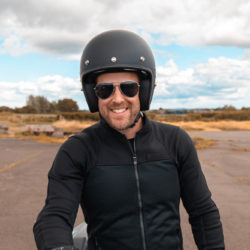 Related posts