Where Adventure starts | KTM 390 Adventure
The review by KNOX Armour
WRITTEN BY AARON TRAVELL
PUBLISHED: September 10th, 2021
The life of a motorcycle rider is like a long and windy road, with ups and downs, taking the rough with the smooth with a few detours along the way. But wherever life takes you and whatever you end up riding during your time, your journey has to start somewhere, and this is where adventure starts!
Believe it or not, the prospect of riding the KTM 390 Adventure was something I have been really looking forward to. Not because it would be the best bike I had ever ridden, but at the thought of re-kindling the feelings I had when I started riding, the promise of fun, freedom and real adventure on the horizon.
To say the bike delivered against that expectation is an understatement, I absolutely loved it! Let me explain why…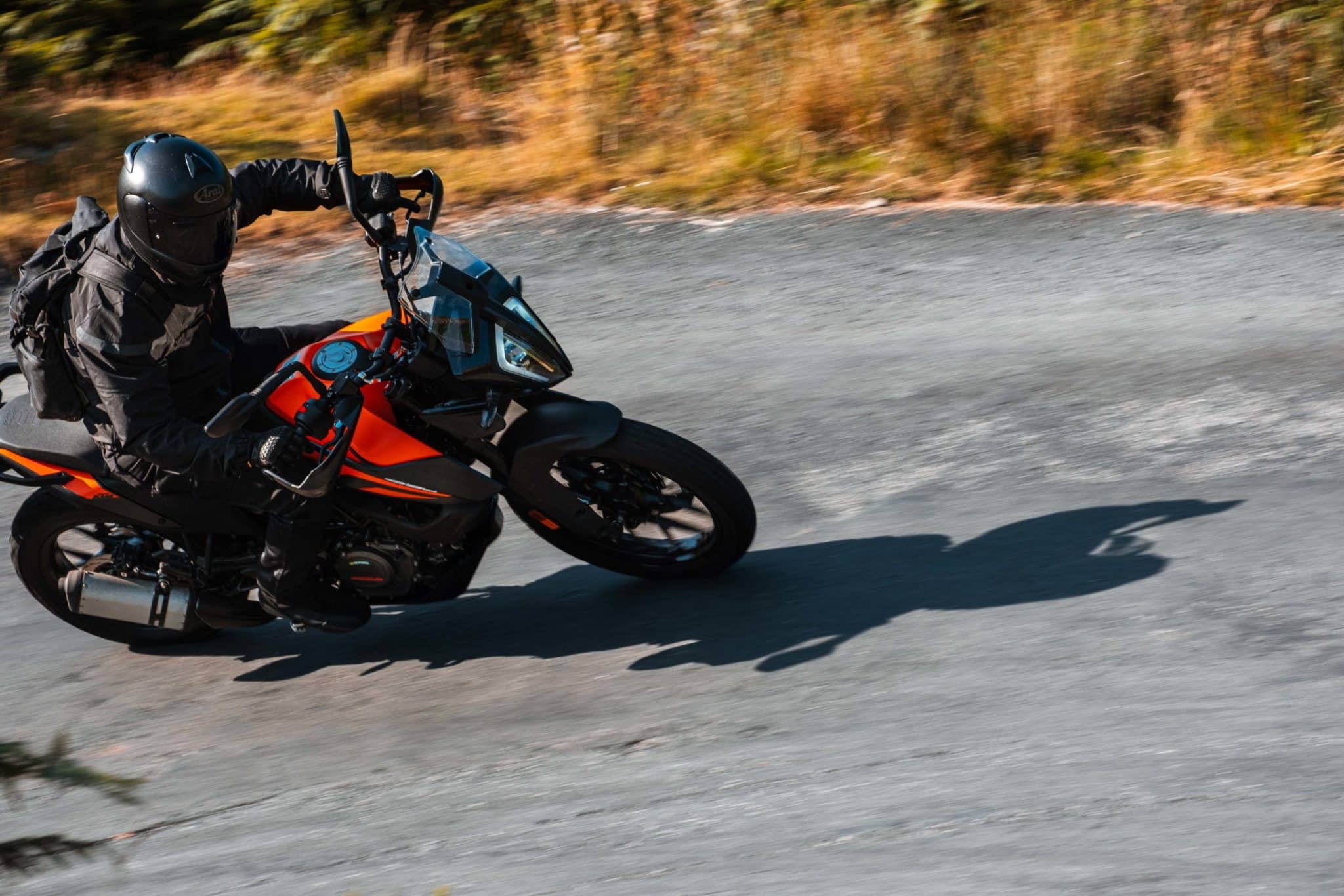 Lightweight and capable adventure bikes are where it's at in my opinion, but the 390 is more than the sum of its ingredients, it's a fantastic and complete package.
The 390 adventure is lightweight and confidence inspiring in all circumstances, exactly what all riders would like from their motorcycle irrespective of engine size. Whether that's flicking from left to right on tight and twisty scenic routes, over taking traffic on faster A roads, or tackling rough off-road terrain – the 390 Adventure excels.
While its marketed as KTM's entry level Adventure bike and positioned to be accessible in every market, there doesn't seem to be much entry level about it, it feels proper in every way.
That's not to say that KTM's larger capacity adventure bikes like the 890 and 1290 aren't more premium, its just that the 390 holds its head very high not only against its competitors, but alongside its bigger brothers – it just feels right in relation to what it is intended to be – that's a massive compliment. A great TFT screen, good quality adjustable WP suspension, good continental TKC70 tyres, good brakes. In build quality terms, the 390 punches harder than it has any right to! For me it looks sharp, with typical KTM lines, its purposeful and has a commanding riding position.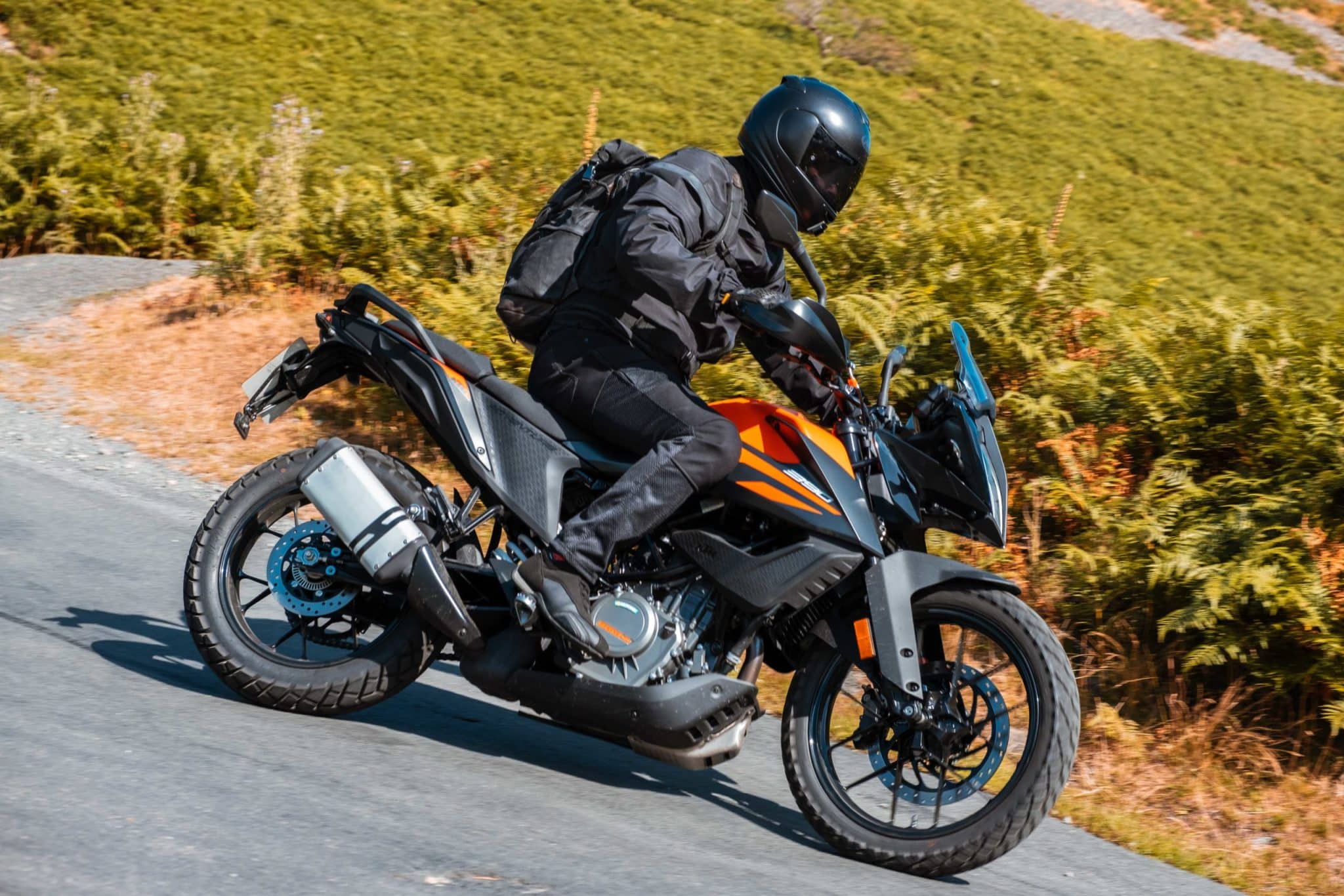 Riding it on the road, the 44hp 390 single cylinder engine is fantastic. There were moments I really had to remind myself I was only riding a small capacity single cylinder machine, it feels really eager to go and only runs out of puff at higher speeds – it's a high performance motor that definitely embodies the KTM ready to Race theology. It was a joy to ride on our naggery Lake District passes, flicking it left to right and maximising the power on offer.
While it lacks the outright power of a bigger machine, it makes up for it in character. Whichever KTM bike I ride, they all somehow miraculously do the same thing, make you want to pull a wheelie, do skids and just put a massive grin on your face. In fact the 390 does that more than any other adventure bike I have ever ridden.
The handling is fantastic. I'm so glad KTM opted for a 19" front wheel for this bike. No compromise in handling, great tyre choices available, excellent for adventure bikes off road! I decided to soften off the compression on the front forks which made the bike a bit more comfortable.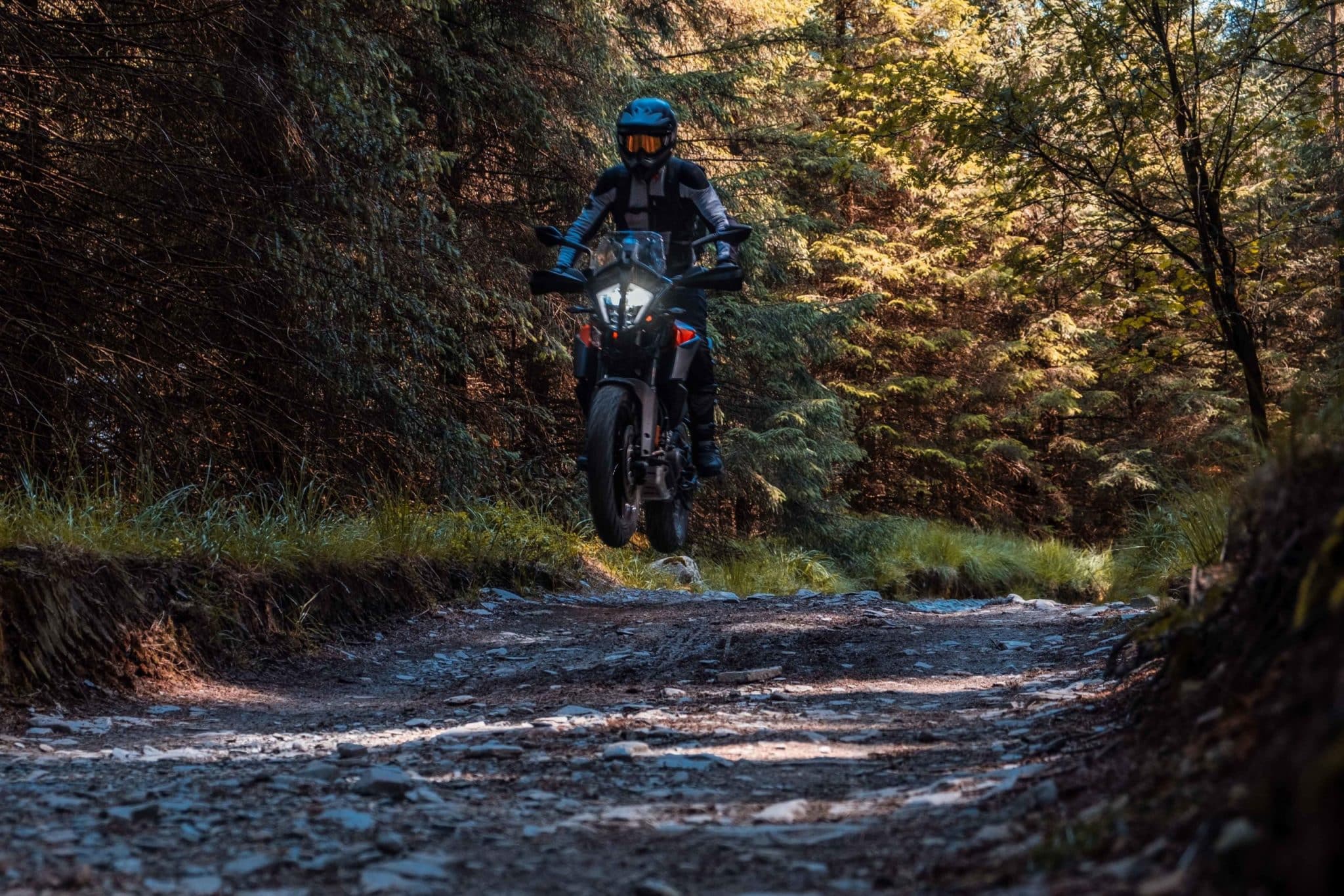 In line with how Adventure bikes are marketed, we wanted to push the 390 Adventure a bit off road. We took it on some of the roughest legal trails we have in the Lake District with big sharp rocks coupled with steep inclines and declines – generally terrain that I've tried and failed on larger adventure bikes and that we normally reserve for our 701 Enduro! From about 20m into our off-road day, a grin ensued that didn't drop the whole day! What a brilliant days riding and what a brilliant bike!
I would go as far to say that the 390 adventure is the most off-road confidence inspiring Adventure bike I have ridden and hang my hat on the idea that 95% of regular riders would be more comfortable and be more capable on this bike than any other adventure bike on the market. Will it run out of ground clearance, only on the occasion you aren't careful enough with your lines… will its suspension bottom out after a big jump? possibly… but to labour the point, 95% of ADV riders wouldn't take their long travel suspension and heavier ADV bike on the kind of terrain where we were confidently flying up and down on so it's a moot point!
It's the kind of bike you can confidently point it at pretty much anything and it will give it a good go!
In fact, the 390 adventure impressed me so much, I don't see it as an entry level bike, I just see it as a great machine capable of anything you throw at it, irrespective of rider experience or age!
I had no preconceived ideas about the bike before riding it, nor did I read any reviews, but what I will say is that if you are to fully appreciate the 390 as an experienced rider, you have to open your mind a bit. Riding it isn't about the bike dominating your riding experience, dictating where you go by its size or overwhelming you with power, riding it is about what you want to do as a rider, where you want to go and the 390 being the vehicle for taking you there. You aren't going for a ride on the 390 adventure, you are going on a ride and the 390 enables you to get there.
When I think adventure, I want to remember the places I went, the views I saw and the feelings of achievement of getting to the top of the mountain… adventure belongs to the rider, not to the piece of metal underneath you. The 390 Adventure is that piece of metal and it happily takes its place as such – And I love that.
So what are its downsides? Ultimately, it's a difficult bike to criticise and what criticisms are made need to be seen through the lens of where the bike sits in the market place and the way its priced.  We didn't have the bike long enough to comment on reliability – it was fault-less in our hands. Therefore, I'm struggling to call out anything as its just brilliant. But if it was my own personal bike, I would change the following:
Firstly – I would either remove the wind screen entirely or get a taller one – unfortunately the current offering simply blasts wind directly at my helmet and creates a massive buffeting effect. I would want to fix this.
Secondly – The traction control resets every time you stall the bike and the engine is quite stall happy and turning it back off is a faff. Not a problem on road, but riding it off road with traction control on means that the power is interrupted when you need it and can make it hard to make progress on slippery terrain. I would seek an aftermarket way of disabling the traction control in this setting. Hopefully in future model years, KTM may introduce an off-road mode to the model like their other Adventure bikes which allow some rear wheel slip.
Finally – I would add a stronger sump guard to protect the underside of the exhaust which is available via KTM parts and or a mod to slightly increase ground clearance. I'd also add some extra engine protectors and Bark buster type hand guards as I'd be put this bike on tough terrain.
But that is it!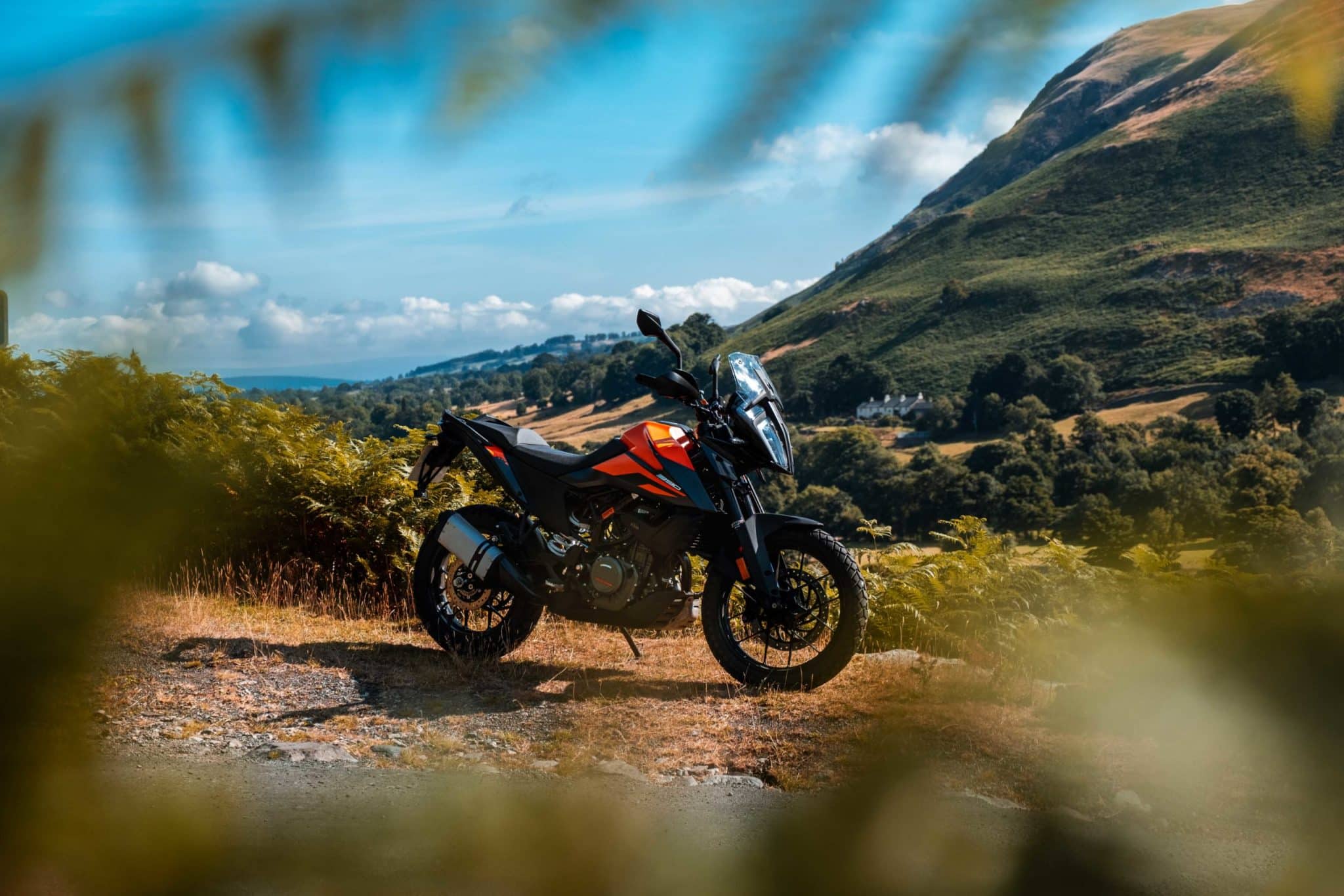 I really loved my time with the 390 Adventure and if this is where Adventure starts, I'm excited to see where it leads to!
For all the specifications, please check out the official KTM site here –
For Insurance, our partners Devitt gave us a quote of £144.87 for Mr Average*
To see all of the products worn on test, please check out the below.
Thanks for reading, please let us know in the comments section what you think!
Aaron KNOX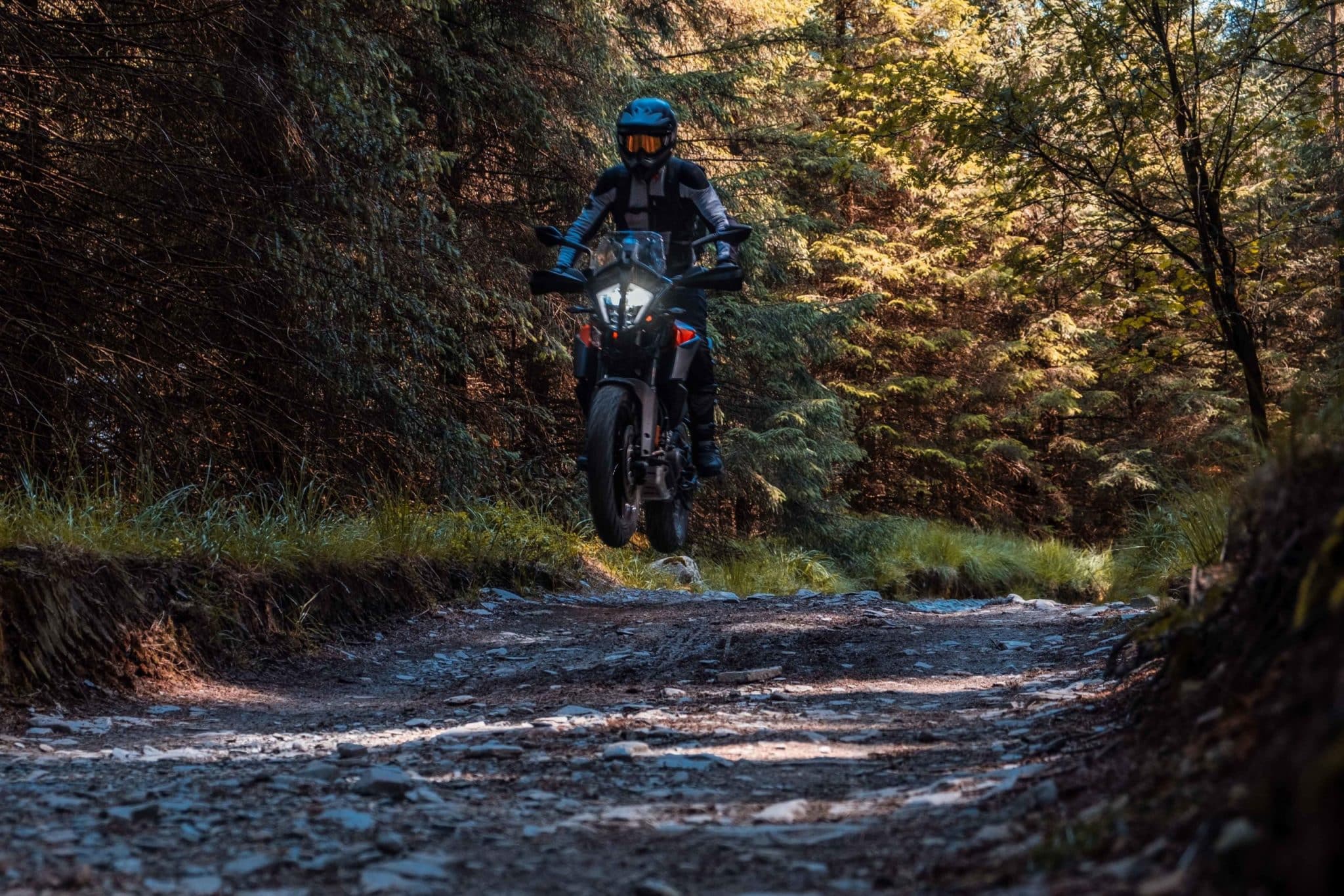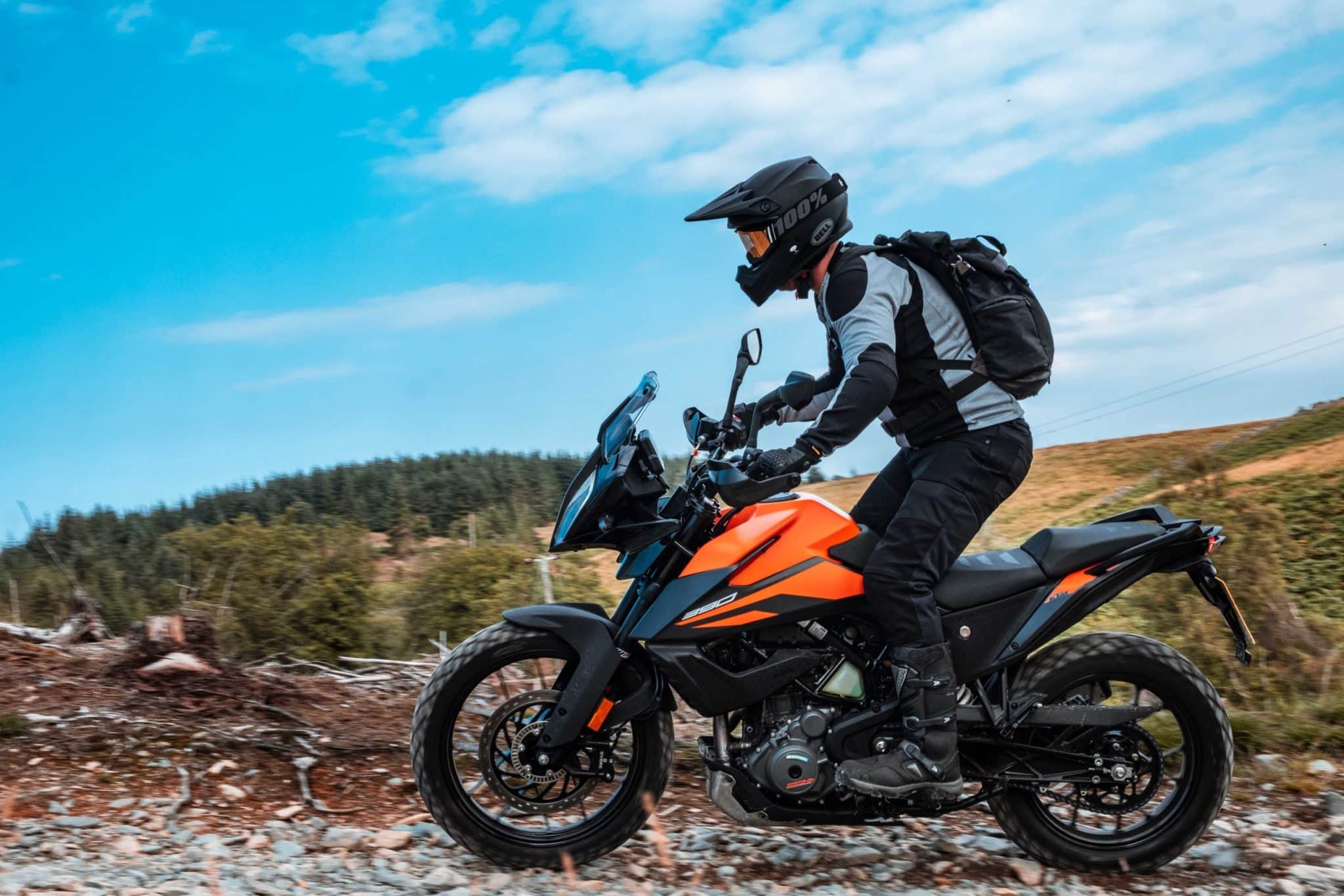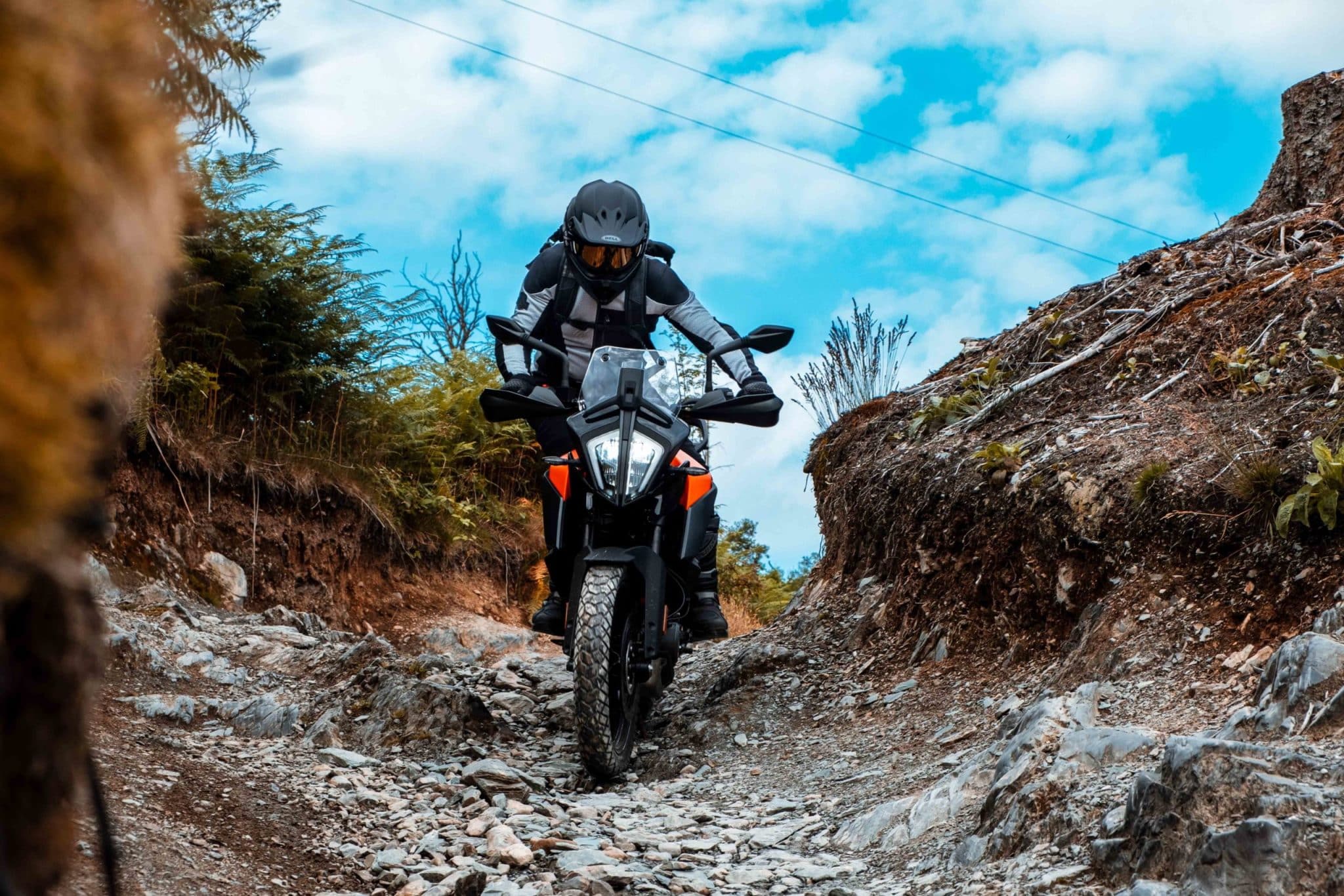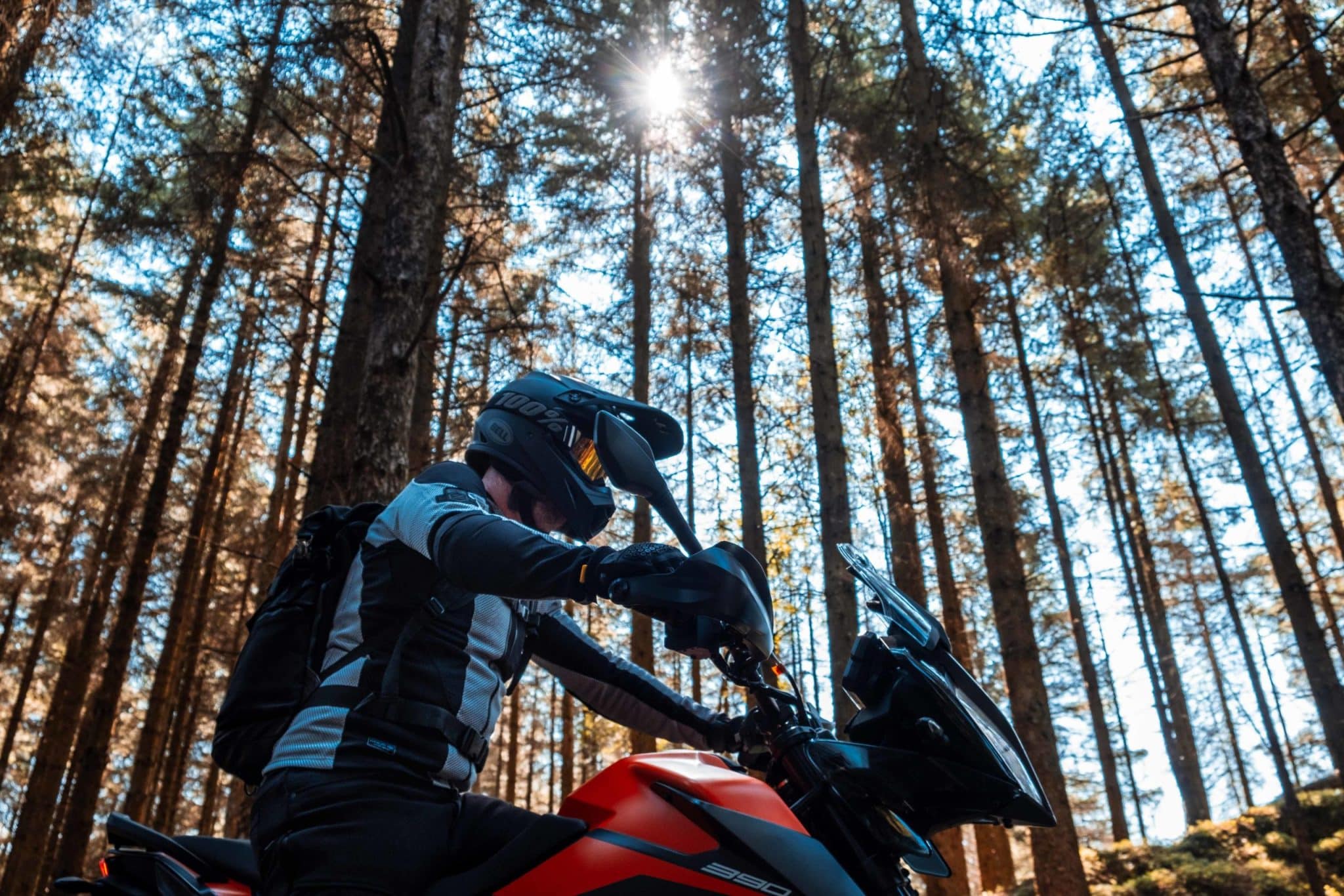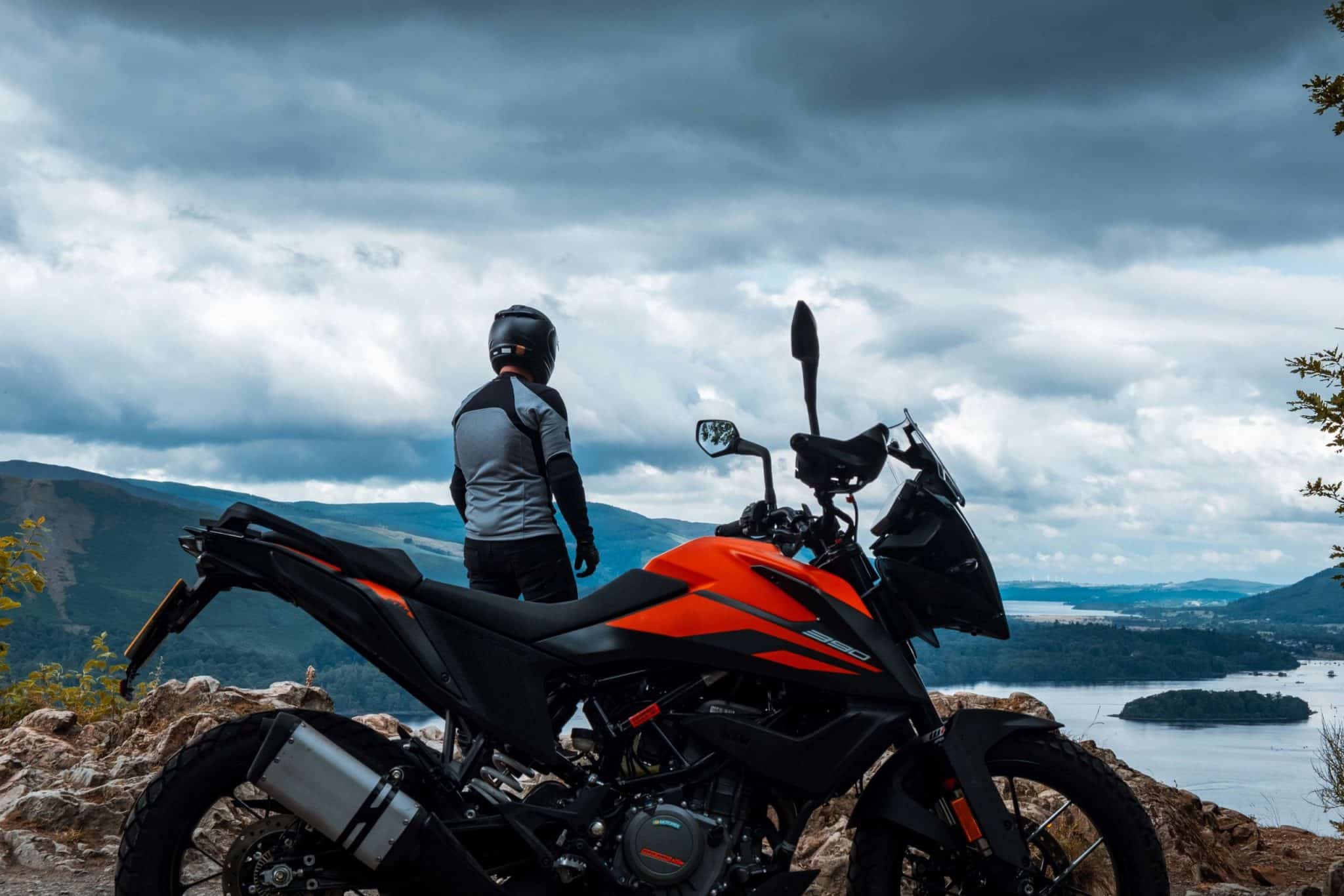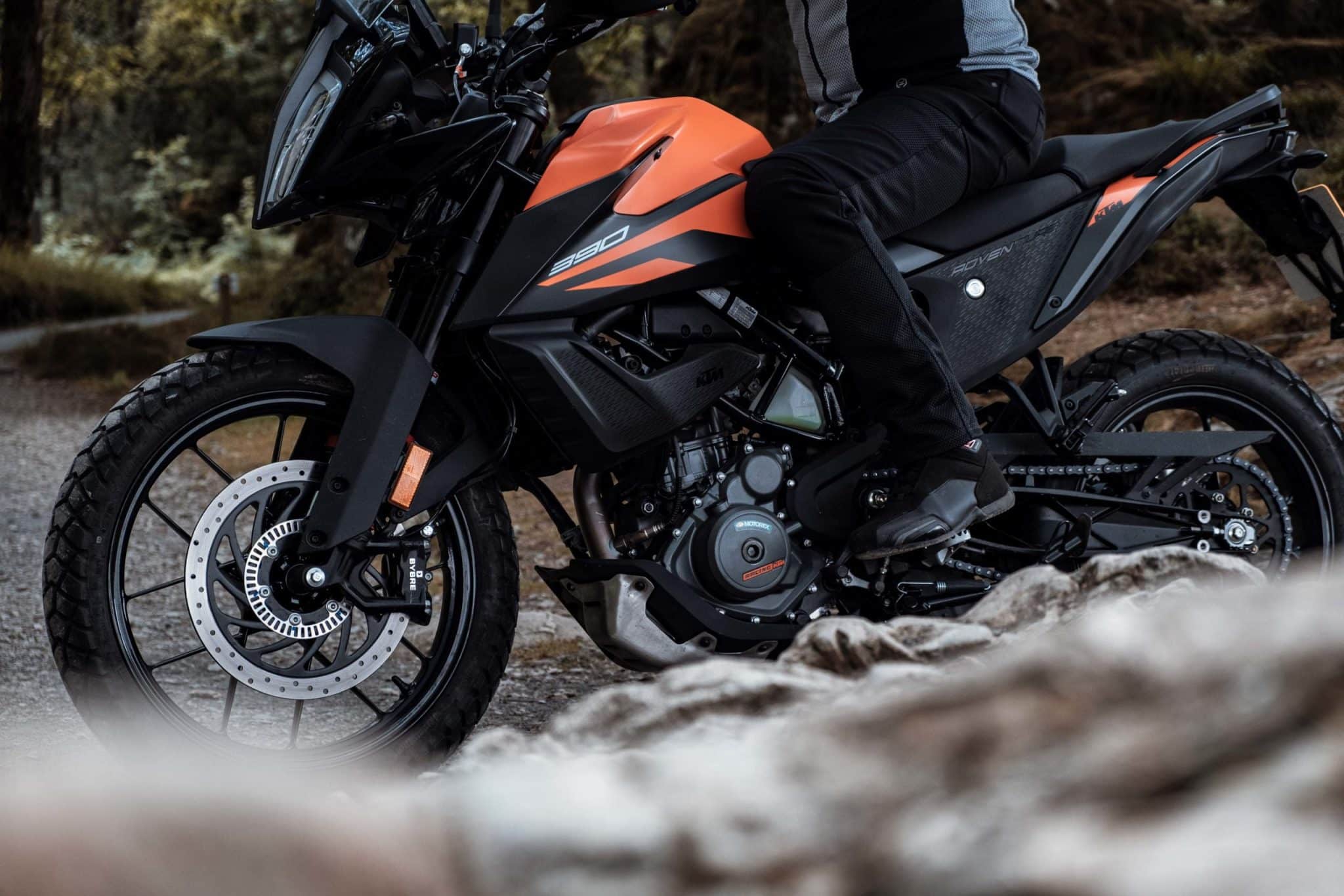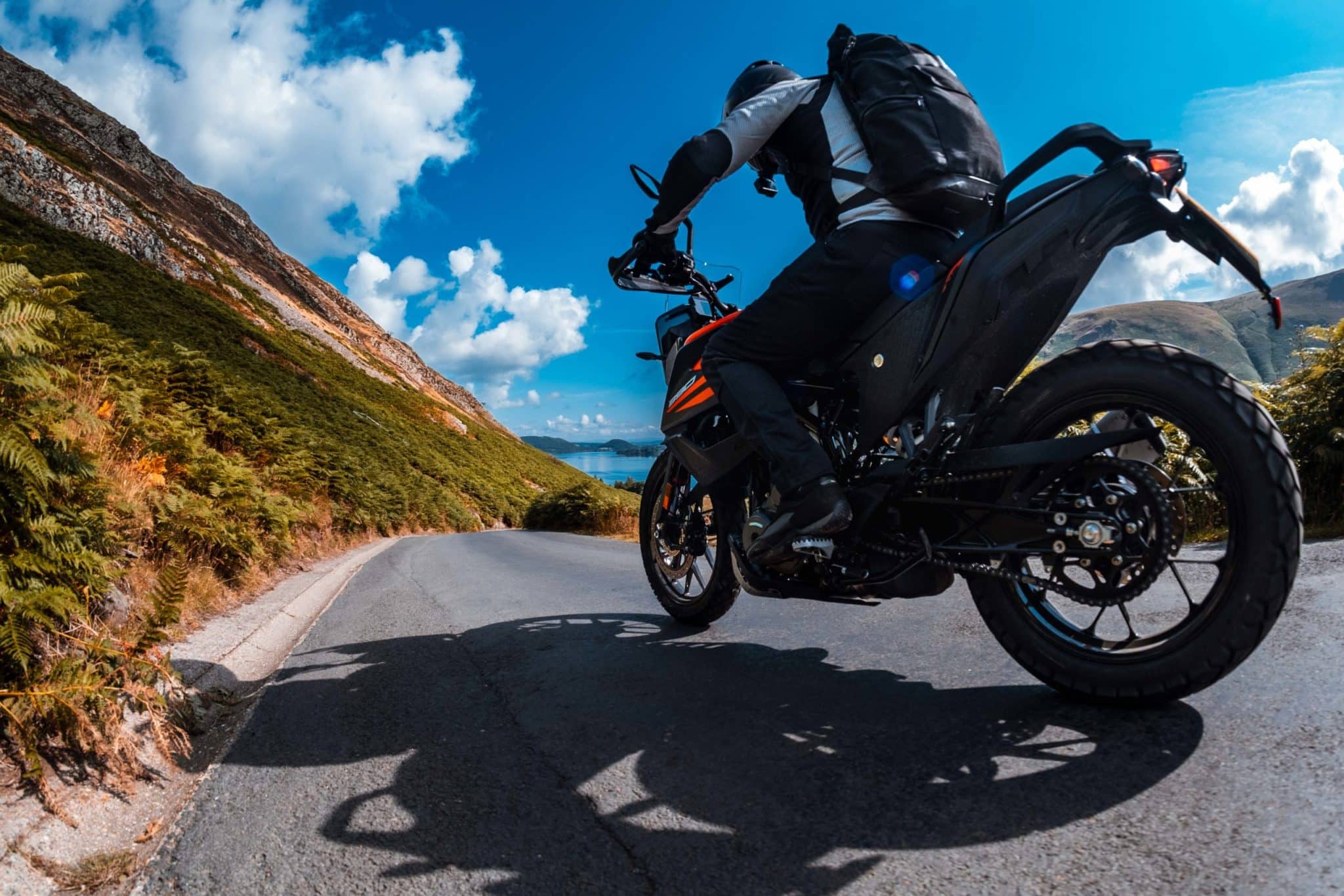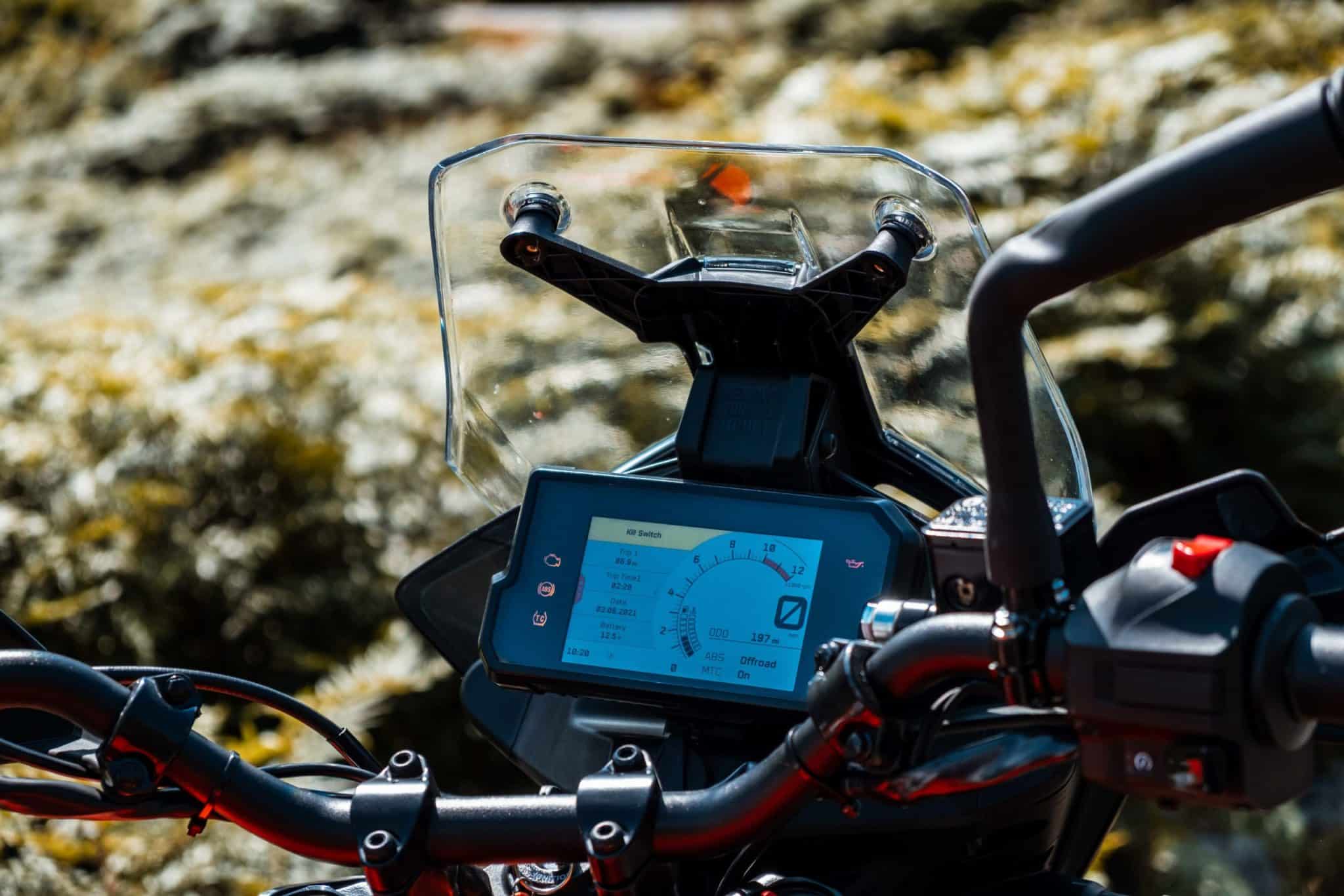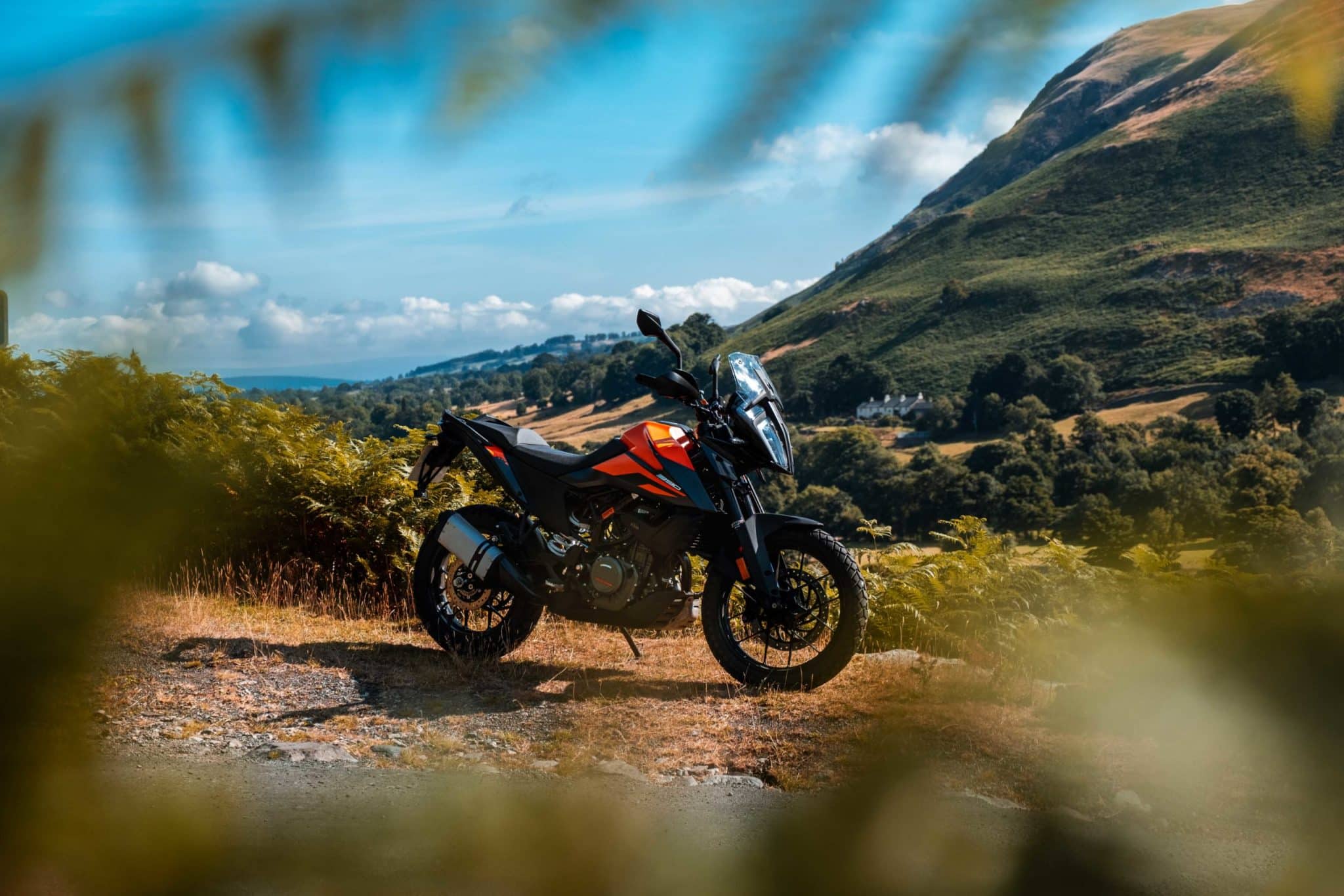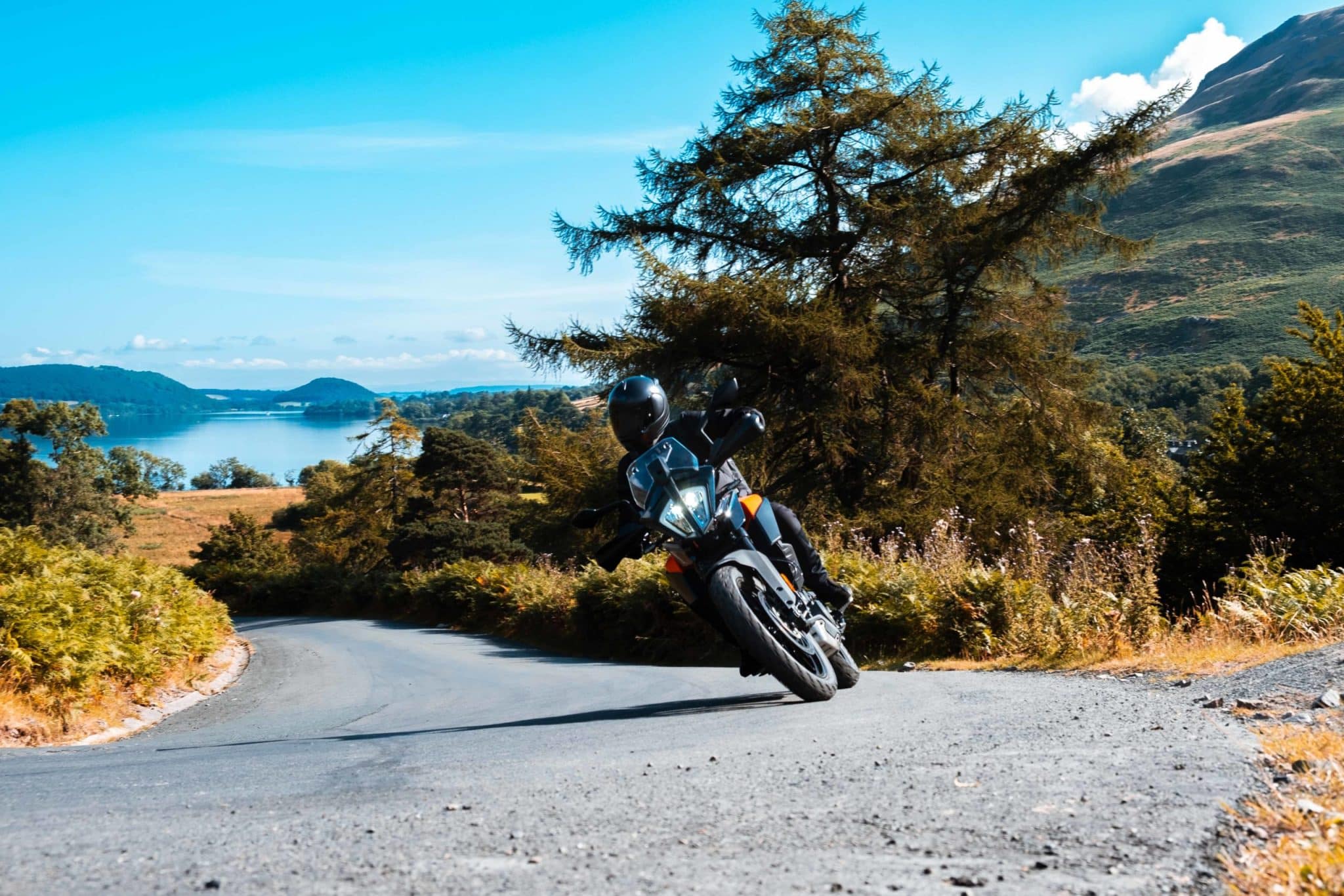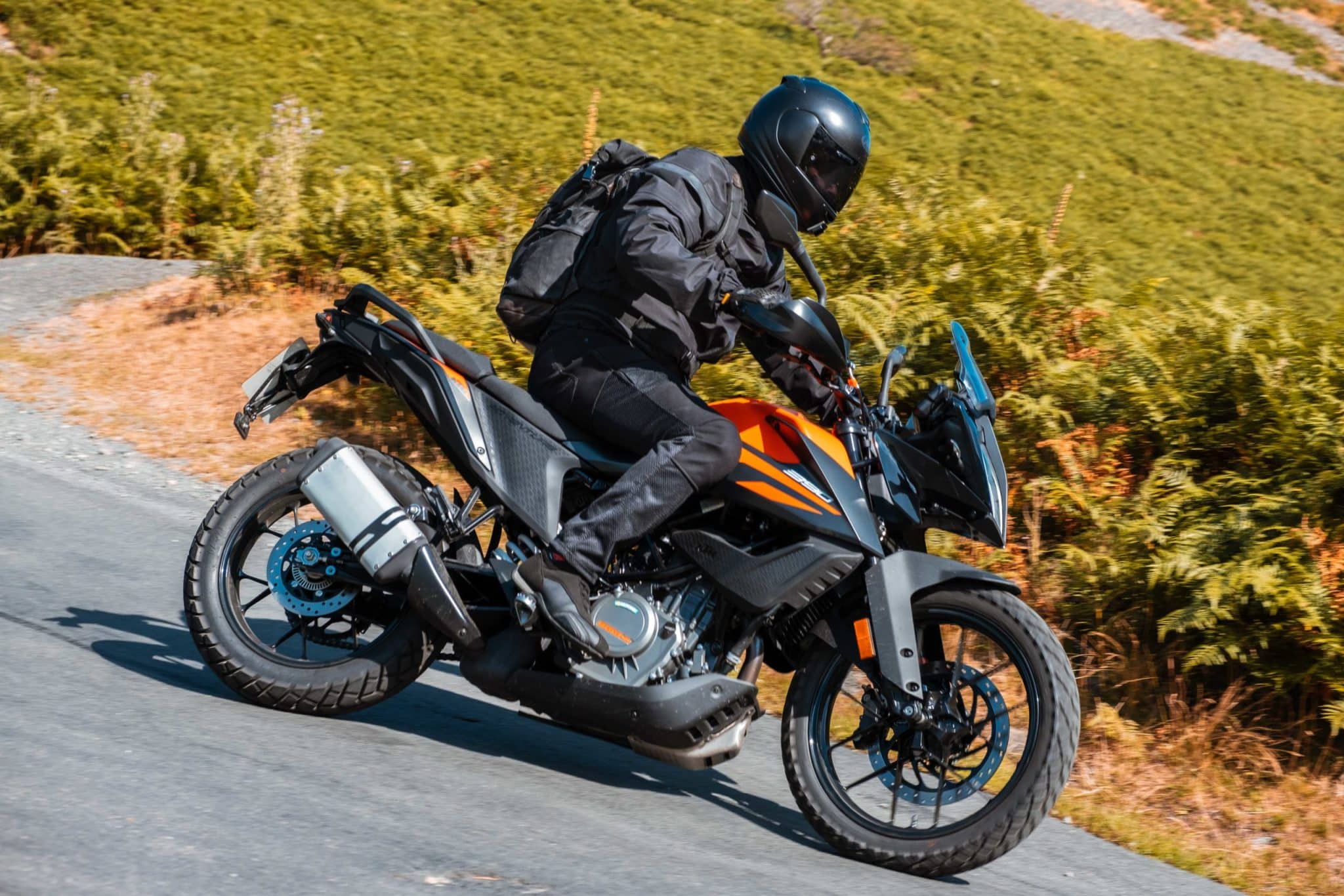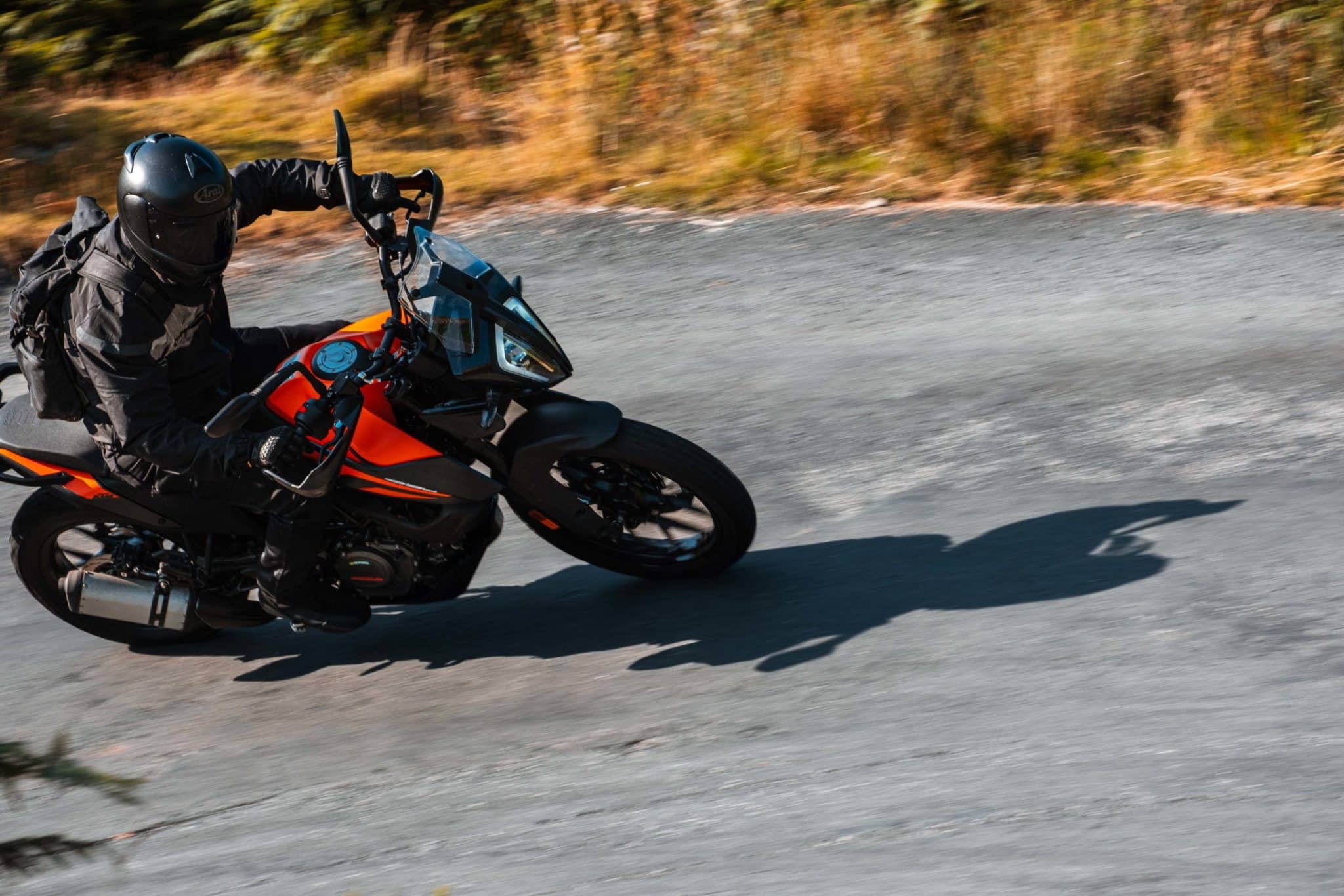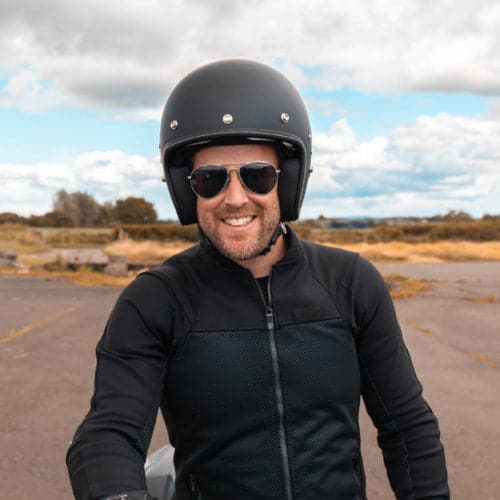 *Mr Average is: Based on a 40 year old married Bank Clerk, living in LA13. Kept in a Garage, held full bike lis since 2000. Bike has Biketrac and a Datatool S4 C1 Red security. No accidents or claims. Comp cover, 3000 miles, 5 years protected NCD and just SDP use Please see https://www.devittinsurance.com/.
Related posts