Best trail riding bike test
WRITTEN BY AARON TRAVELL
PUBLISHED: April 4th, 2022
Amongst riding all types of road bikes and on track, we're avid off road trail riders here at Knox. Luckily, we've got the beautiful English Lake District as our backdrop and it's also home to some excellent legal trails. And it's that setting that makes the context of this test, legal trail riding.
Our typical Lake District trail ride involves quite a wide range terrain, from flat and easy stuff perfect for adventure bikes to tougher sharp rocky sections with inclines, and of course the sections of road the join the trails together. That makes choosing the best bike to tackle the job a largely subjective and personal choice. For example a KTM 150 2 stroke is the lightest road legal option available but hard work on tarmac roads, a 250kg adventure bike, great on the road and easy terrain, but the hard stuff… well rather you than me.
So, in a quest to find out which is the best bike for trail riding, we put both of our own Husqvarna 701 Enduro and Yamaha WR250f into the ring alongside a guest, the GasGas EC300. All bikes immensely capable in their own right and would rightly be considered by any trail rider. But which one comes out on top?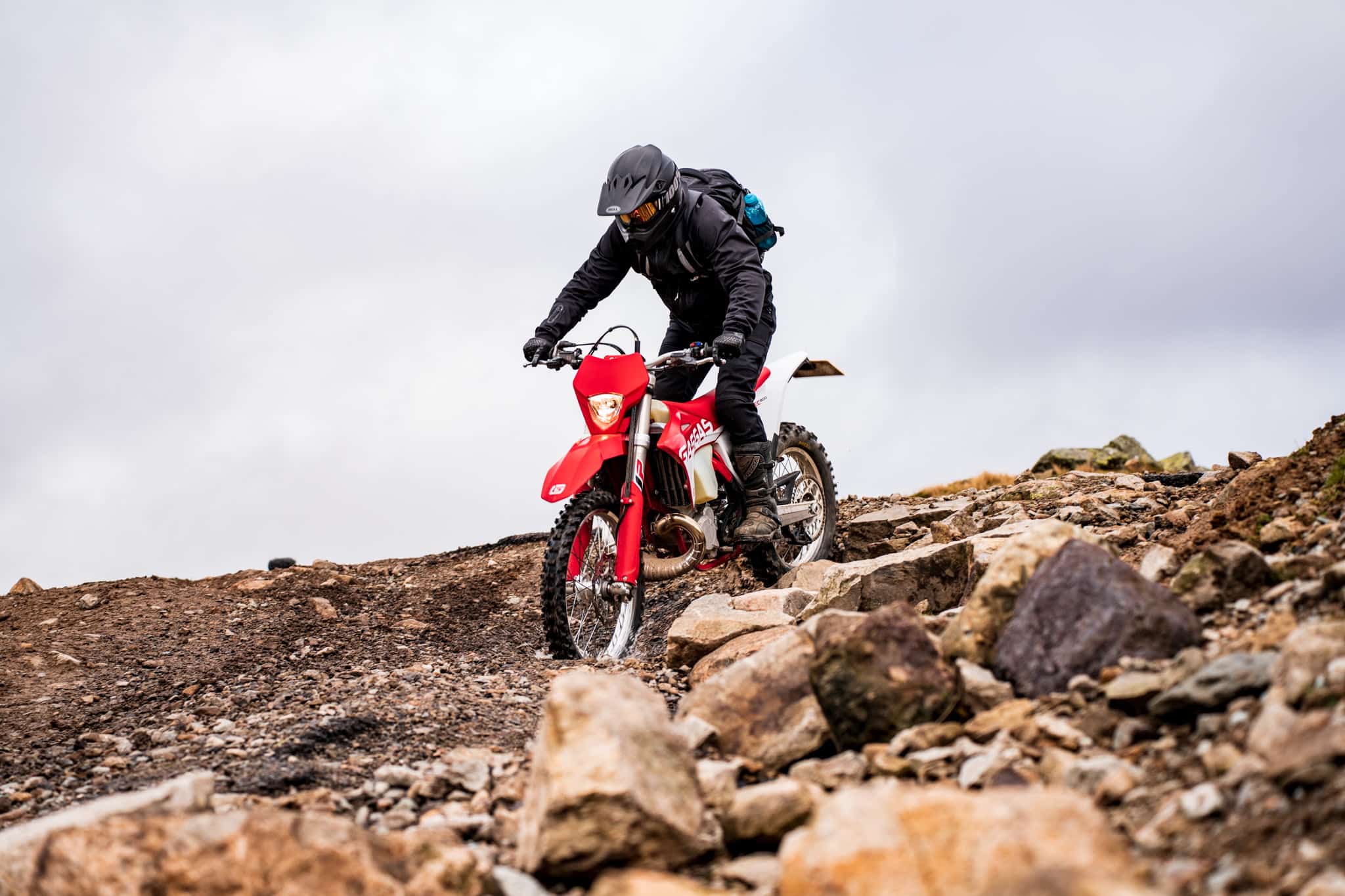 First up, the GasGas EC300 is the most focused bike in our test and arguably the most capable in a pure off road sense. Its 300cc 2 stroke motor the choice of every successful hard enduro rider, with outrageous power, snap and is by far the most stall resistant motor on our test. Coming off 1000cc superbikes, a 300cc enduro 2 stroke may sound like a walk in the park, but make no mistake, the EC300 demands serious respect. The raw power and savageness of the 2 stroke motor is something that has to be experienced. It makes for a bike that is on the entertaining and wild side, immensely capable in the right hands, a bit on the sketchy side if its not.
It's also the lightest, weighing in at 106kg with ½ tank of fuel, some 6kg lighter than the WR250f and around 45kg lighter than the 701 Enduro. Playing into its lightweight structure is the lack of engine braking the 2 stroke provides, allowing you to change direction effortlessly and tackle hard terrain easier than the other 2 bikes, with confidence and without stalling. Suspension on the GasGas is provided by WP. This felt the softest and most compliant, geared towards tight and technical riding, and perfect for non-competitive trail riding. We all commented that the softness of the suspension on the EC300 enabled us to get on and off the bike easier than the others as the shock compresses the seat to a lower height when you swing a leg over it. While this is not be a performance-oriented issue, it combines with its uber lightweight to offer confidence to shorter riders.
But the real beauty of the EC300 is its ability is the flexibility of its motor. It may be the choice of motor for professional enduro riders who use its raw power to scale impossible hill climbs with a 2ft run up, but for us mere mortals, we found clicking it up a few gears mellows the bike out beautifully. It still won't stall but will drive you up and down pretty much anything you point it at!
Everyone on test loved the GasGas and all agreed it was the most exciting bike to ride.
Yamaha WR250f
Yamaha's WR250f is probably the most famous "trail" bike here. Predecessor models to our 2020 version considered too soft, heavy and less capable when compared to the modern Austrian enduro bikes. But their softness made the WR the almost perfect trail bike, ideal for terrain less severe than competition circuits, more reliable and generally very user friendly. But for 2020, that all changed. With a massively revised engine and frame derived from the YZ motocross machine, the WR promised to be lighter, faster, more accurate and ultimately more capable.
And it is… You have to remind yourself that you are actually only riding a 250 single cylinder! Its genuinely fast, has a very strong mid-range and revs to the moon! It's also lightweight and we measured it at 112kg. Having owned the Wr a few years now, we'd certainly say it suits more fast paced terrain, its engine character working better at higher speeds and its harder sprung suspension only starting to feel plush once the impacts get harder. If you like to ride fast, do the odd MX race and have a reliable bike, you can't go far wrong with the WR.
However, the Yamaha does have some significant downsides. Firstly, it can be horrendously stall happy. This makes any hard and technical riding very difficult. It takes some real finesse, practice and clutch slipping to make it the bike work on technical terrain. The engine braking is also quite harsh making a sharp on/off throttle a low speed. While turning the idle up does help, it doesn't solve the issue entirely.
All riders on test were at times frustrated with the WR250f, once the machine is going and flowing, its great, but the sharp on/off throttle and tendency to stall meant that it was bottom of the pile against the other 2 machines here.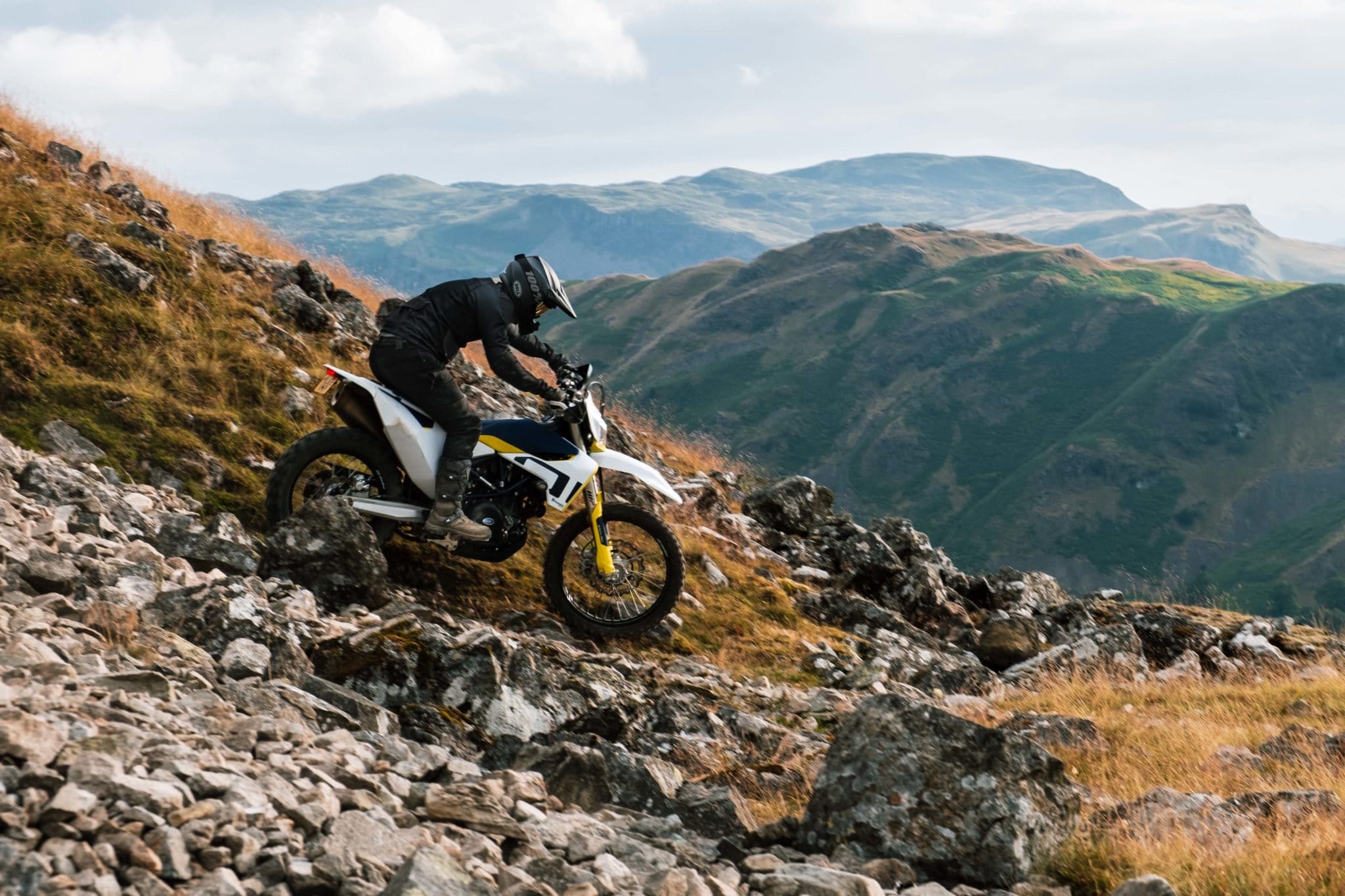 Husqvarna 701 Enduro.
Finally, the 701 Enduro. Unlike the GasGas and Yamaha, the 701 Enduro is a best of both worlds Dual Sport Machine. We weighed our 701 Enduro at 148kg with a bit of fuel in it, around 45kg heavier than the other bikes on test.
While the 701 shouldn't be as capable as the other 2 bikes on test, other than full-on hard enduro terrain, we haven't found anything it can't do. In an off-road trail riding setting, it just does everything, ploughs through all terrain, its extra ballast giving it a plush and more relaxed ride. Plus, it goes without saying, the 701 enduro tackles the road going work the best. In fact you could ride around the world on one.
On our bike, we've changed up the tyres to Dunlop D908rr, opened up the lock stocks for an improved turning circle and fitted it with crash protection. These simple and cost-effective upgrades have made our 701 much better for trail riding.
The 74hp single cylinder is simply brilliant, beautifully fuelled, loads of power and yet friendly and it makes for a bike that puts a massive smile on your face! The on/off throttle is much smoother than the Yamaha and is much less prone to stalling, although it can't match the 2 strokes smoothness on/off throttle. Due to the longer road gearing, we're running 1st gear on most of the technical inclines, but we haven't found that to be a problem.
Despite its extra weight and the fact that on paper at least, the 701 Enduro should have been the worst and most intimidating bike to ride, everyone on test ended up more than confident on it and funnily enough it was the only one we didn't fall off!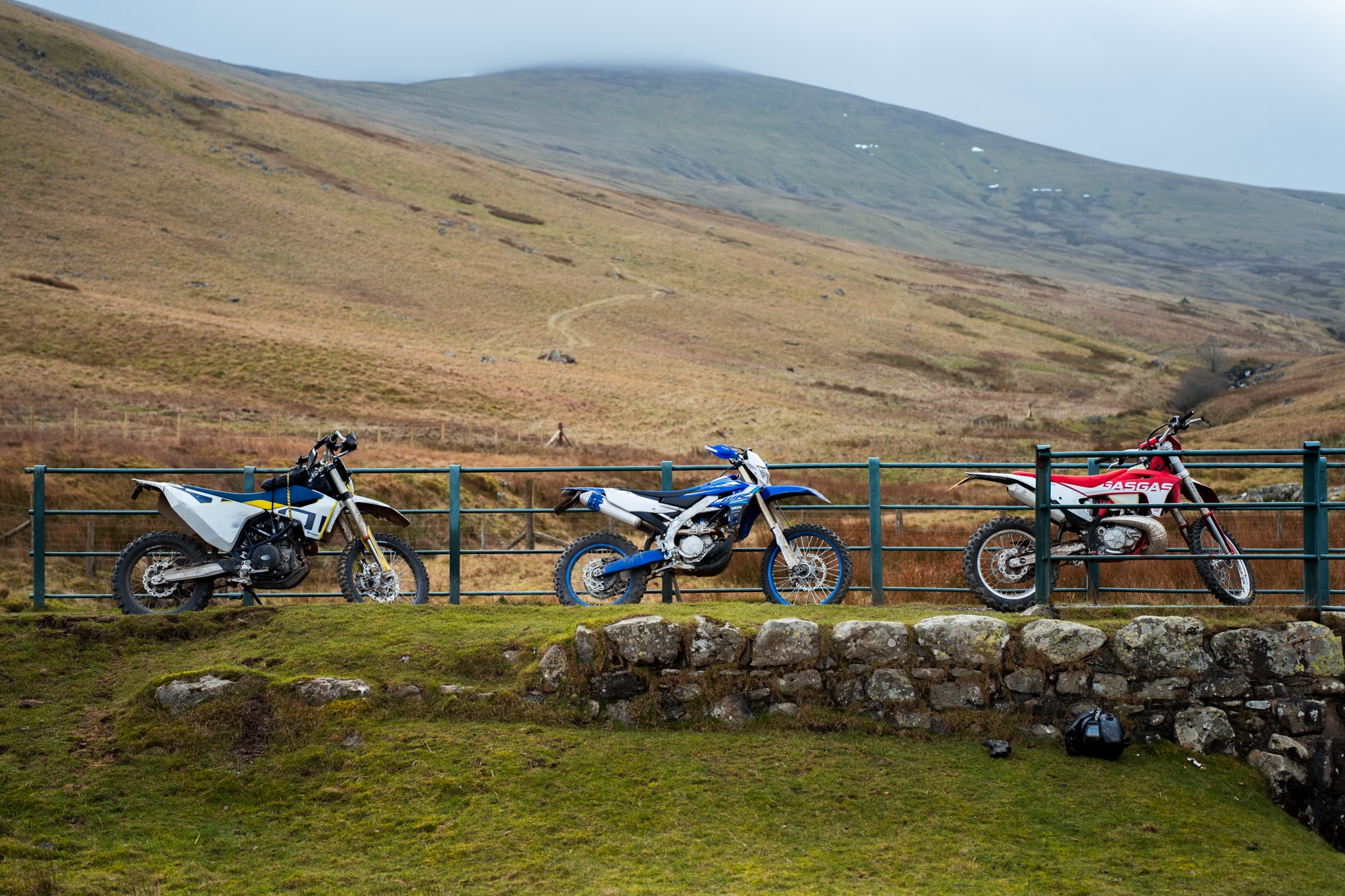 Conclusion.
As stated at the beginning, trail riding is unique with its wide mix of terrain coupled with roads and choosing a winner is a largely subjective matter. It must also be said that there isn't a bad bike here, all of them have their merits and are excellent in their own rights.
But in the end, we needed to choose a winner.
Our winner is the Husqvarna 701 Enduro.
All agreed that it tackled the route incredibly well, eating up every bit of the trails we could throw at it. Its extra weight added an extra degree of relaxation and plushness to the ride and while it isn't as outright capable in an off-road sense in comparison to the other machines, it was more than enough for our trails. It goes without saying that this bike was the most capable on the road.
Putting these bikes back-to-back has re-invigorated our enthusiasm for the 701 Enduro and it has re-confirmed our respect for this incredible motorcycle.
We all agreed that a close second place should be awarded to the EC300, leaving the WR250f in third place.
We had a fantastic few days putting this test together, with lots of laughter, a few crashes and epic scenery and trails. As always, it's a fantastic opportunity to test our products too and they performed excellently, protecting us from injury when we crashed and providing weather protection when the conditions changed.
Check back on the Knox blog soon for more content like this coming soon.
Ultimate Trail bike test IMAGE GALLERY
Knox products worn on test!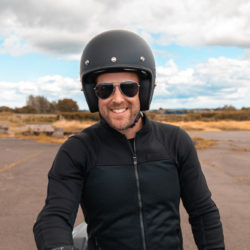 Related posts