The Super Duke RR has landed
A new standard of sharpness for The Beast!
WRITTEN BY OLLY MILTON
PUBLISHED: April 8th, 2021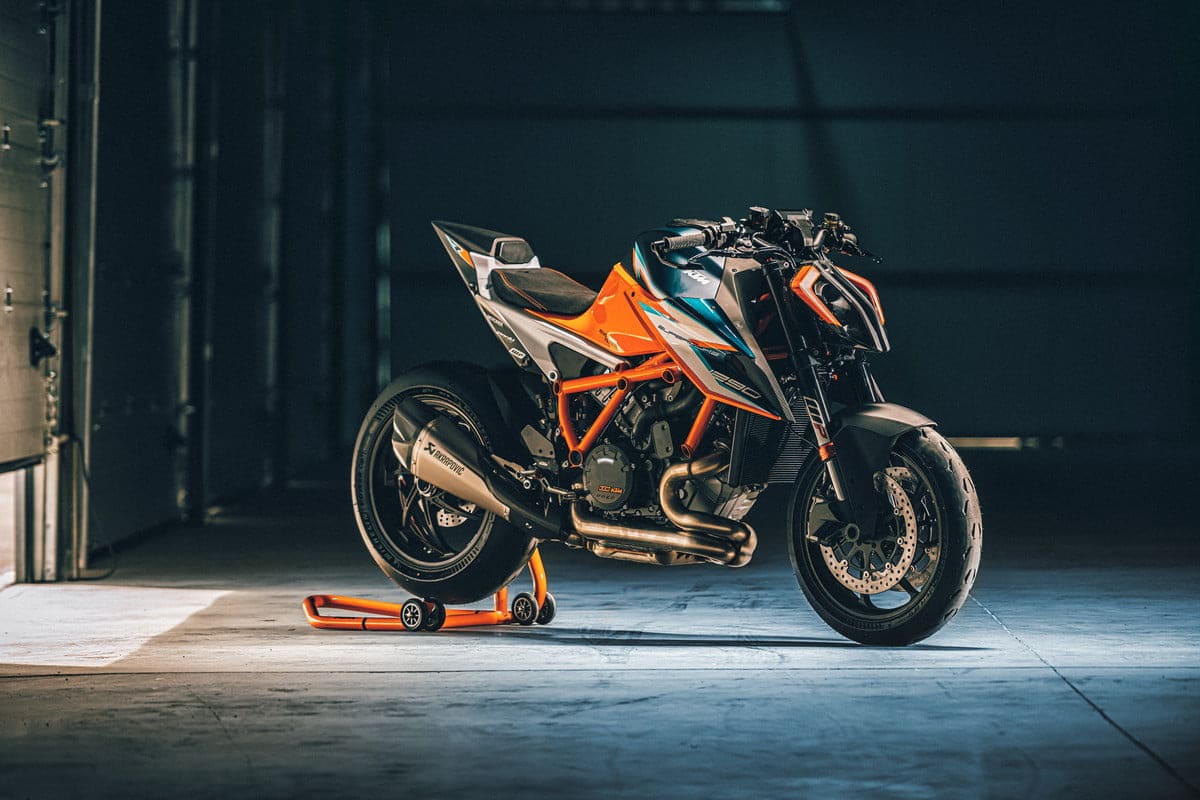 Just when you thought The Beast couldn't get any crazier, #KTM bring out a brand new 'RR' Super Duke to the market.
This truly READY TO RACE bike will be limit to just 500 units worldwide making it super exclusive.
The Super Duke RR has had a range of performance upgrades added to it from the factory, let's go through them!
Weight saving was a big part of the development behind the RR, the team at KTM have shaved off 9kg from the standard bike. New lightweight forged wheels have saved 1.5kg of unsprung weight, a new lithium-ion battery has saved 2.5kg and other weight savings have been made through replacing parts with that of lighter carbon fibre based parts such as the bodywork and rear subframe of the bike.
WP have developed an exclusive Super Duke RR suspension setup using only the finest of materials available. Up front the bike features new fully adjustable WP Apex Pro 7548 Close Cartridge forks along with Apex Pro 7117 steering damper. At the rear, a custom-made Apex Pro 7746 shock has been added. You can pretty much guarantee these race spec suspension components will give the RR an edge on track!
Aesthetically the Super Duke is very similar, however a new single-seat tail unit for the bike gives the rear of the bike a very sharp 'prototype' look, within this unit redesigned LED taillights have been added along with new LED indicators – these also include KTM's adaptive brake light as standard.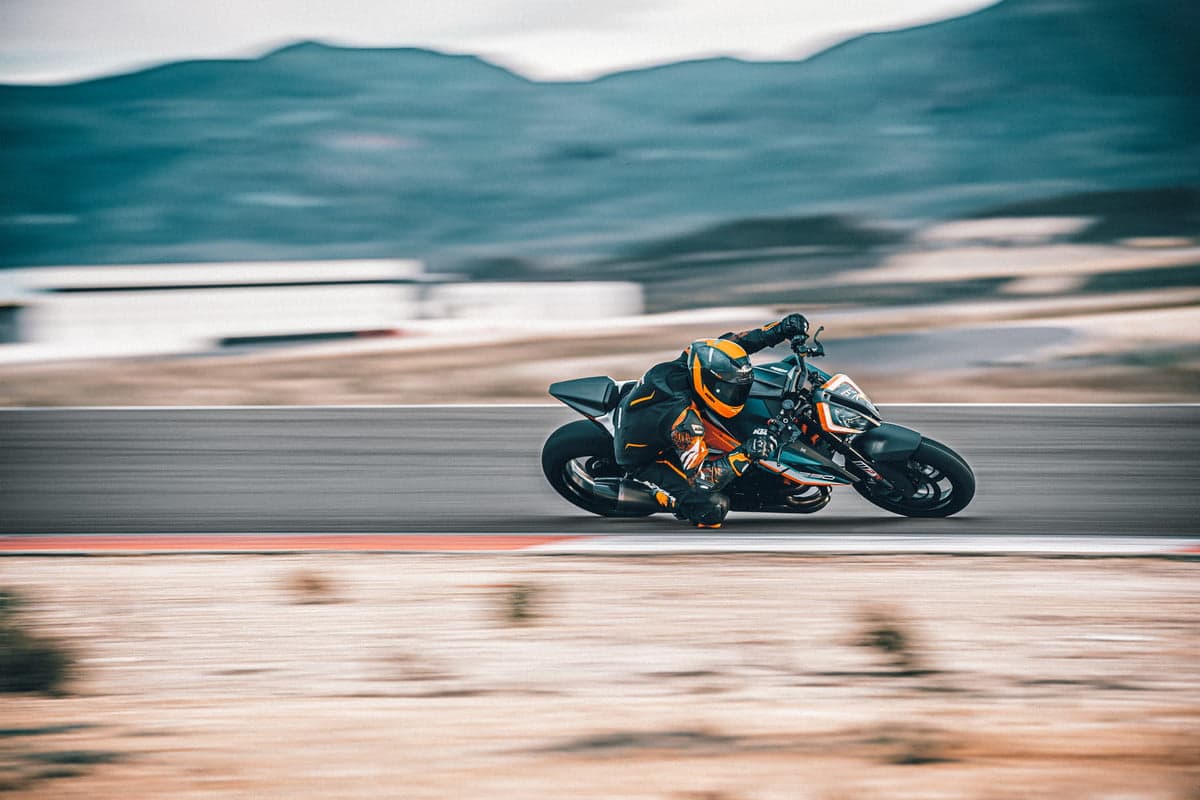 All of these changes make for a hyper naked bike which is 180hp and 180kg, yes that makes the power-to-weight ratio 1:1! The 1301cc EU5 engine also provides a neck bending 140Nm torque…The most powerful V-twin engine to ever power a naked bike.
This track ready motorcycle has been equipped with a new quick-turn throttle twist grip to deliver improved throttle response – a 7-degree reduction in opening angle over the standard bike. New advanced track and performance rider mode has been added to this bikes ECU allowing for near-unlimited adjustability options for rear-wheel slip, throttle response, Launch Control, and Motor Slip Regulation.
The overall package is certainly very impressive! We'd love to rip this BEAST around the track, would you?
We'd love to hear your thoughts on the new #superdukeRR, be sure to let us know what you think in the comments.
#knoxarmour #superduke @ktm_uk
KTM 1290 SUPER DUKE RR Detail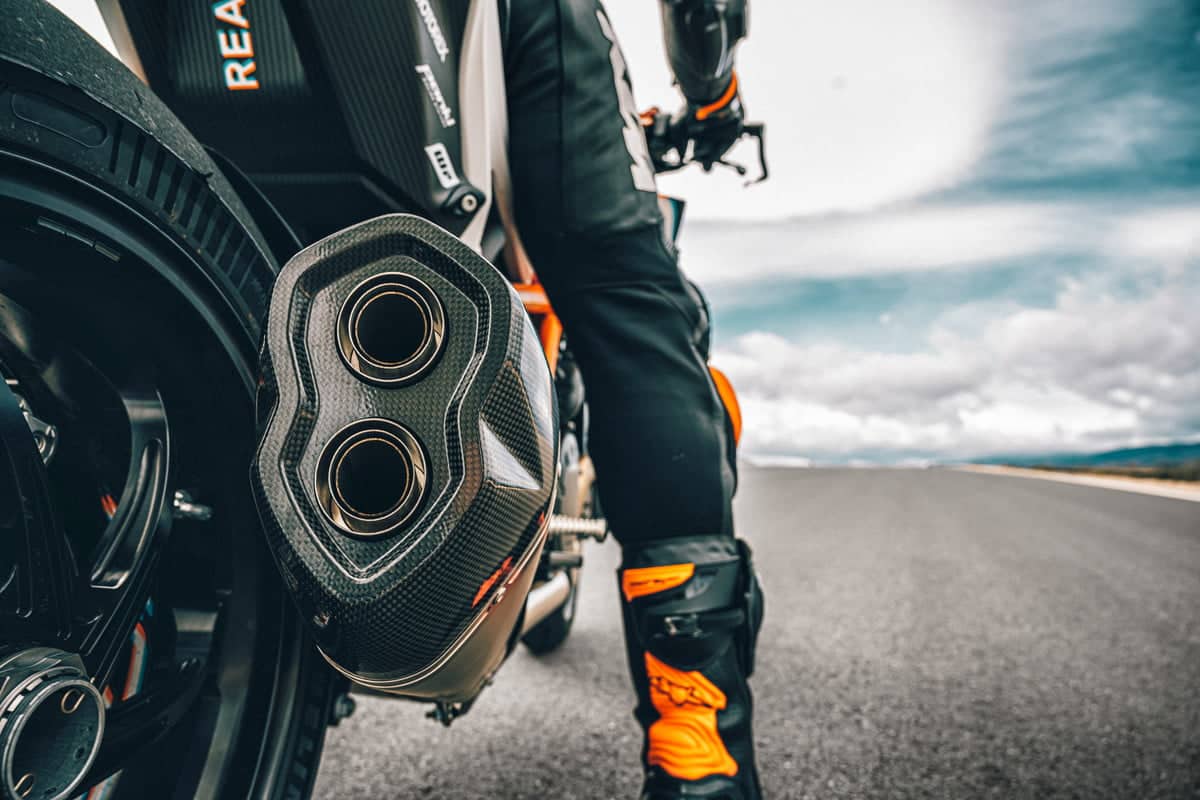 KTM 1290 SUPER DUKE RR Detail-1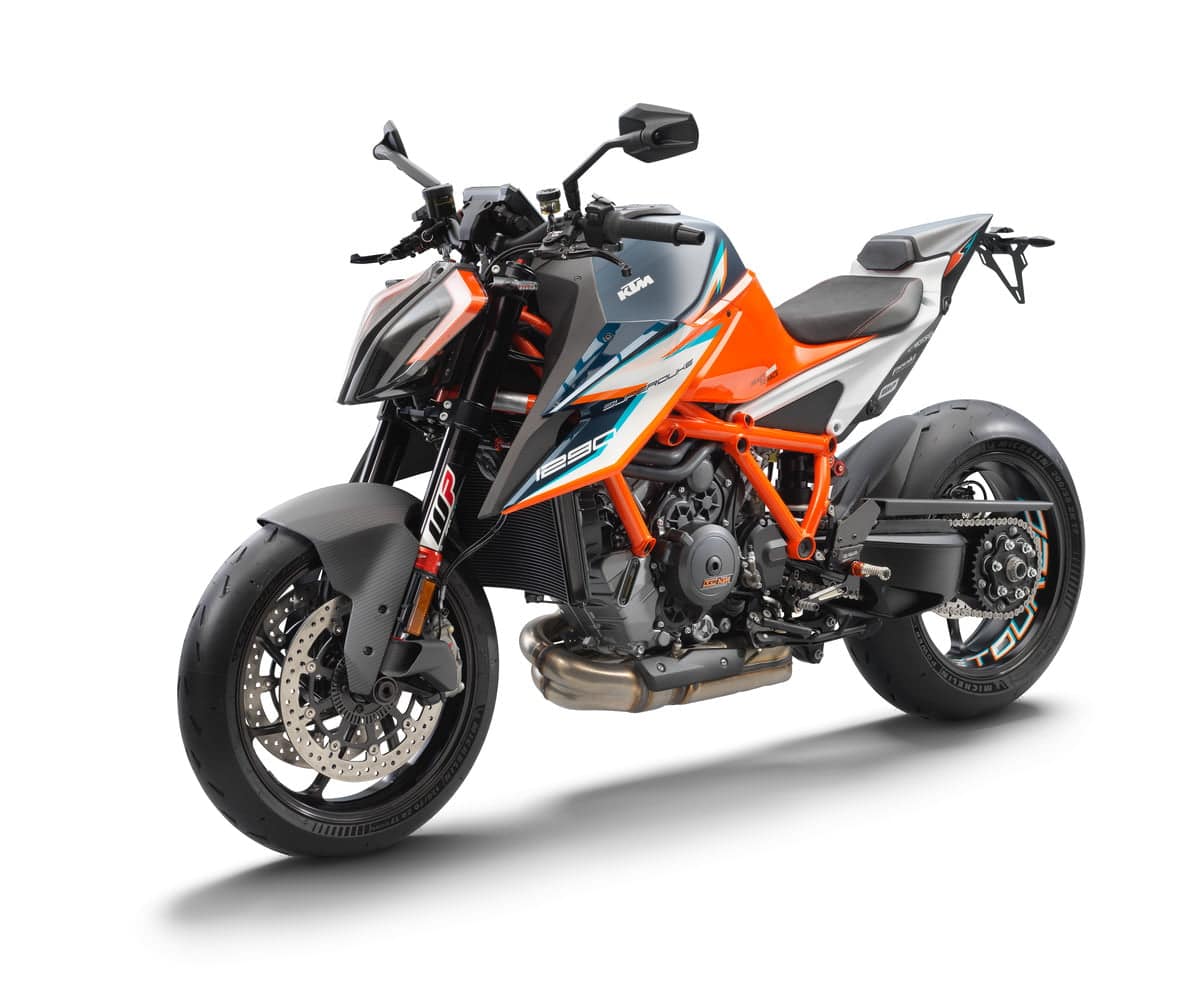 KTM 1290 SUPER DUKE RR front left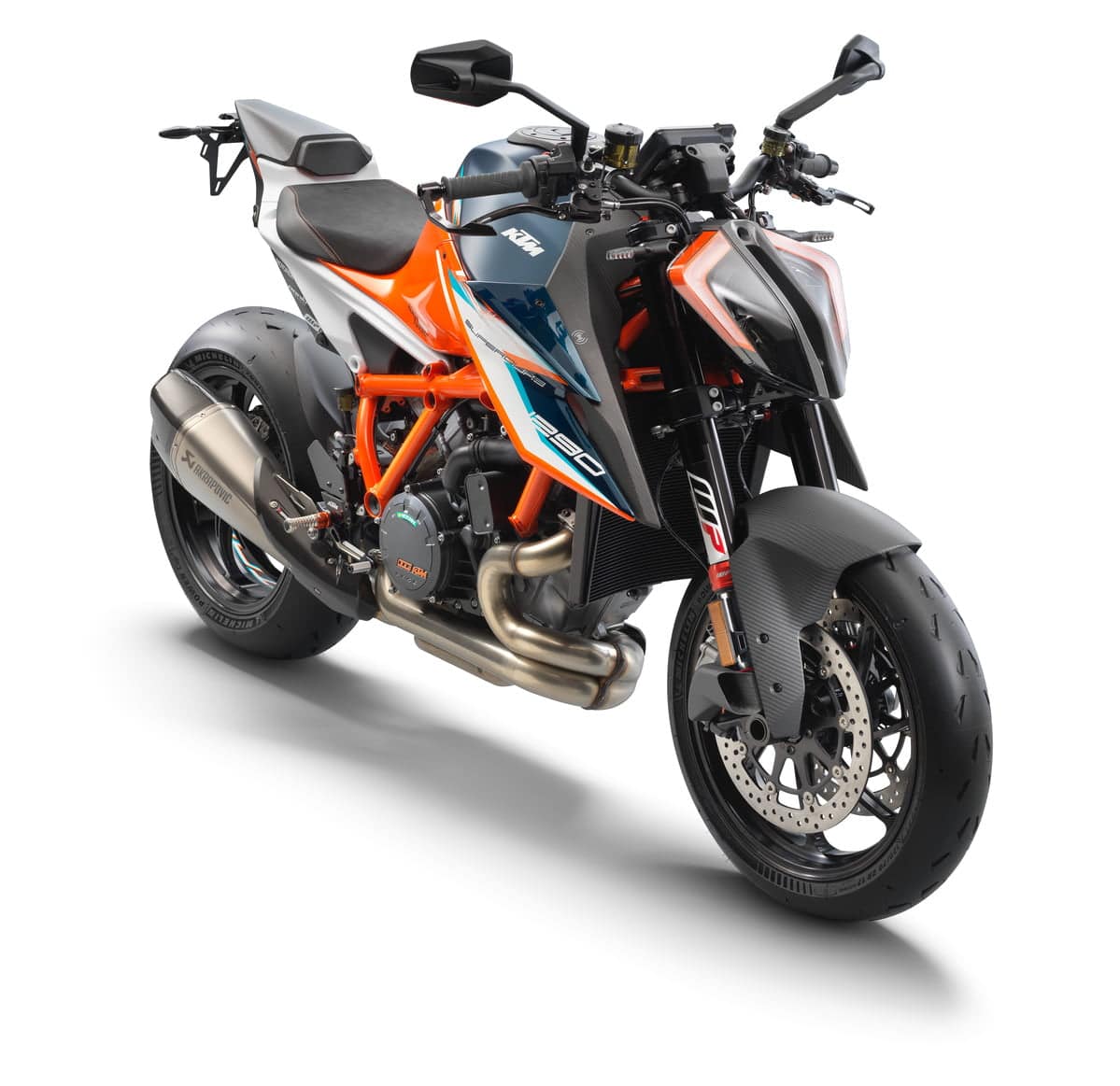 KTM 1290 SUPER DUKE RR front right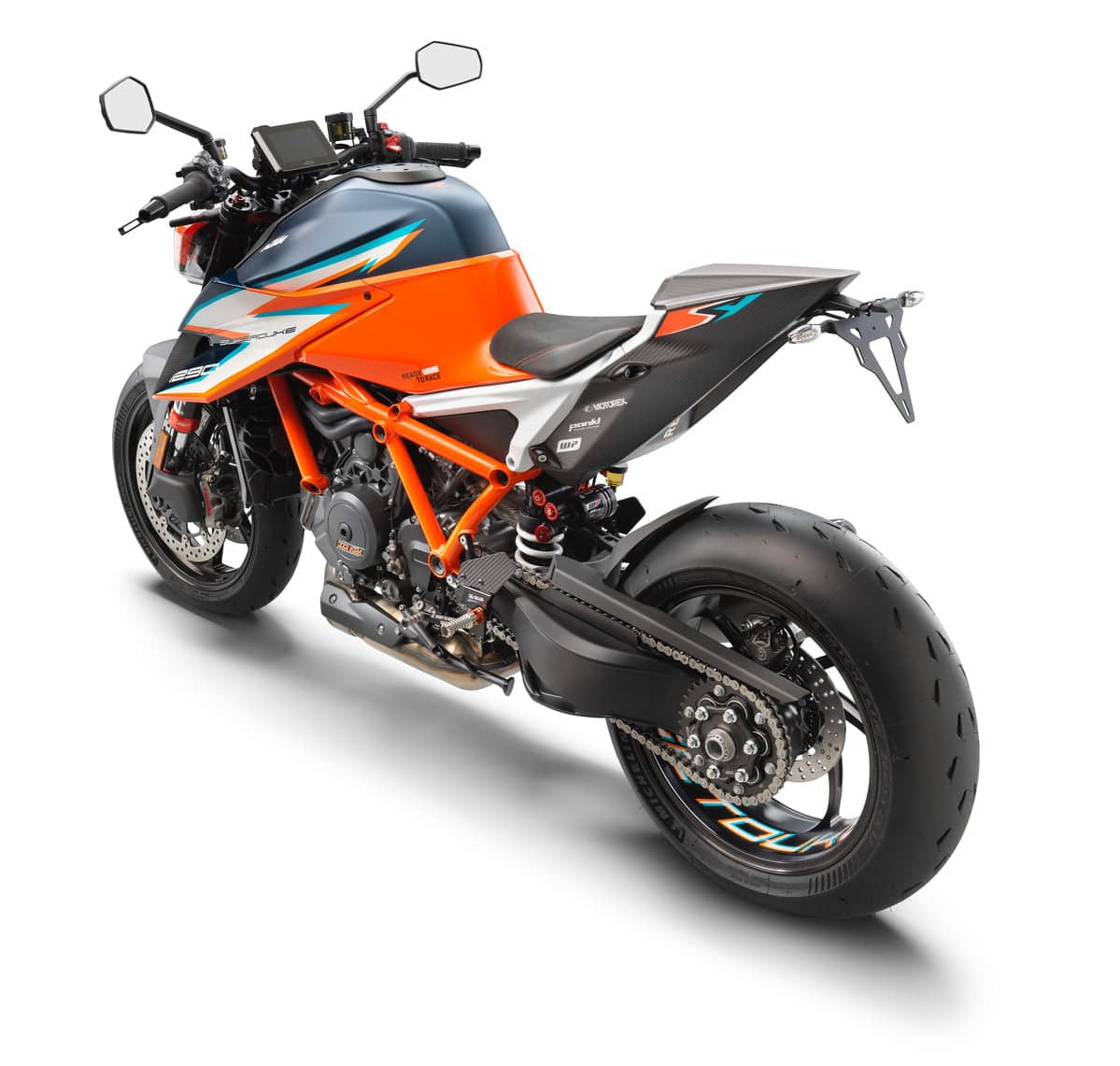 KTM 1290 SUPER DUKE RR rear left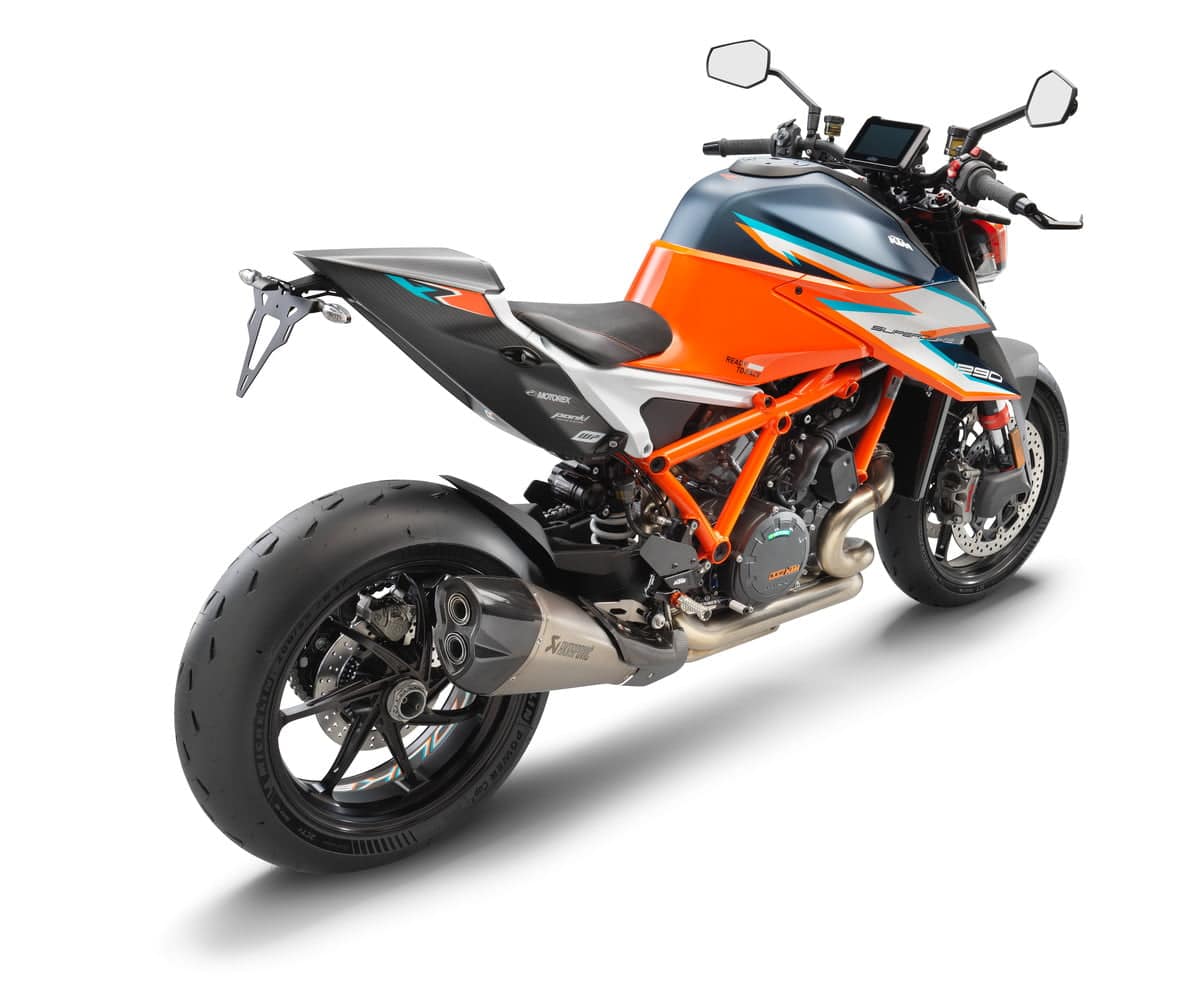 KTM 1290 SUPER DUKE RR rear right
KTM 1290 SUPER DUKE RR right
KTM 1290 SUPER DUKE RR Static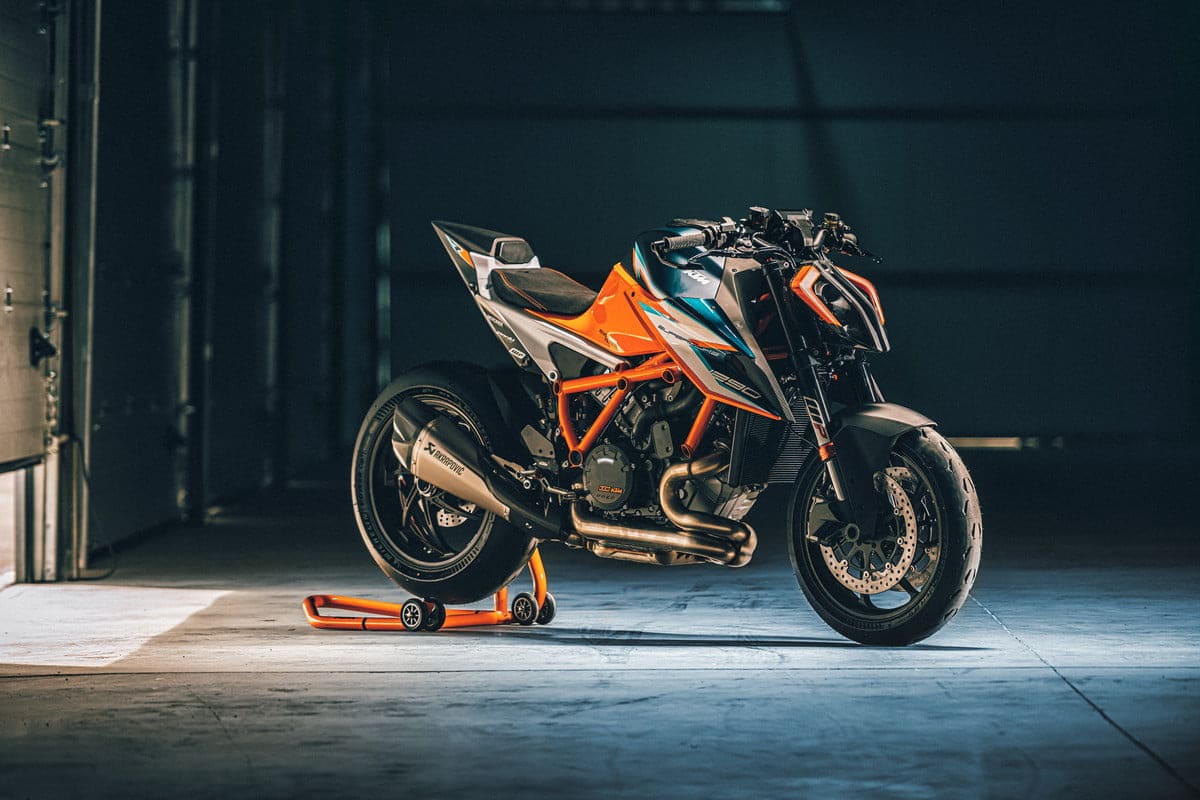 KTM 1290 SUPER DUKE RR Static-1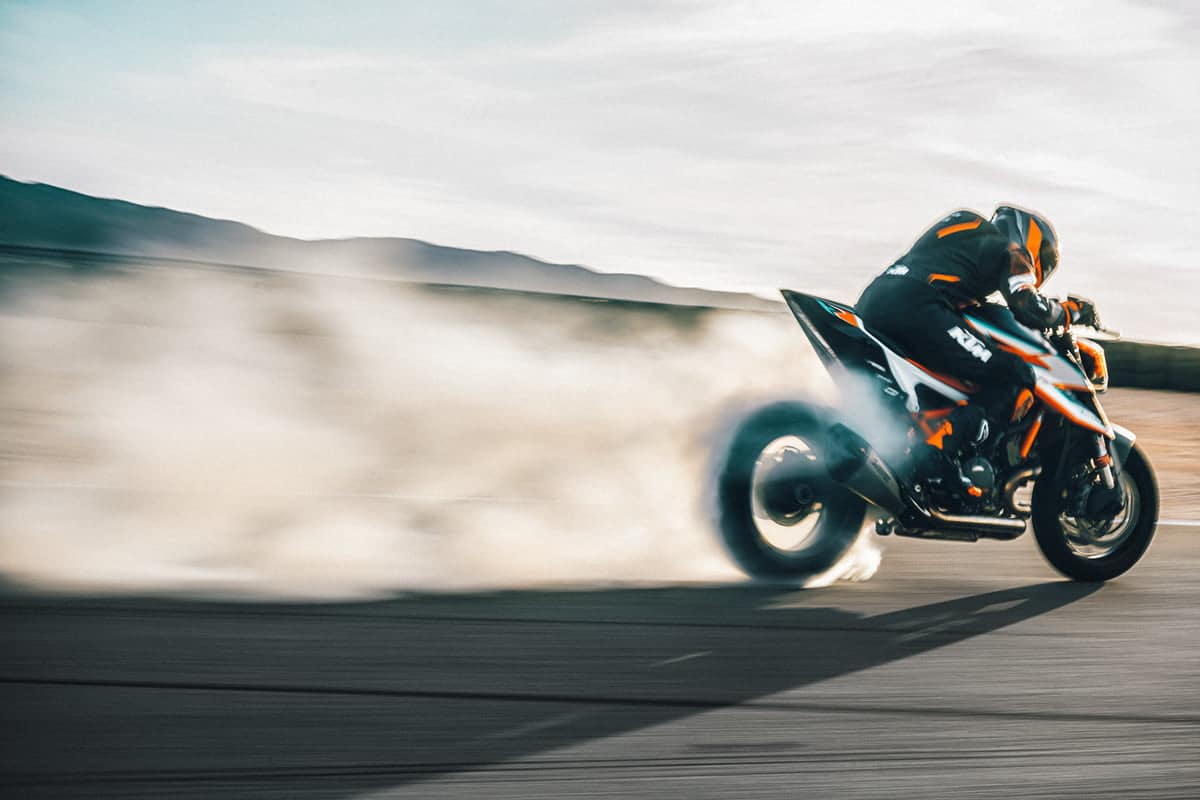 KTM 1290 SUPER DUKE RR Action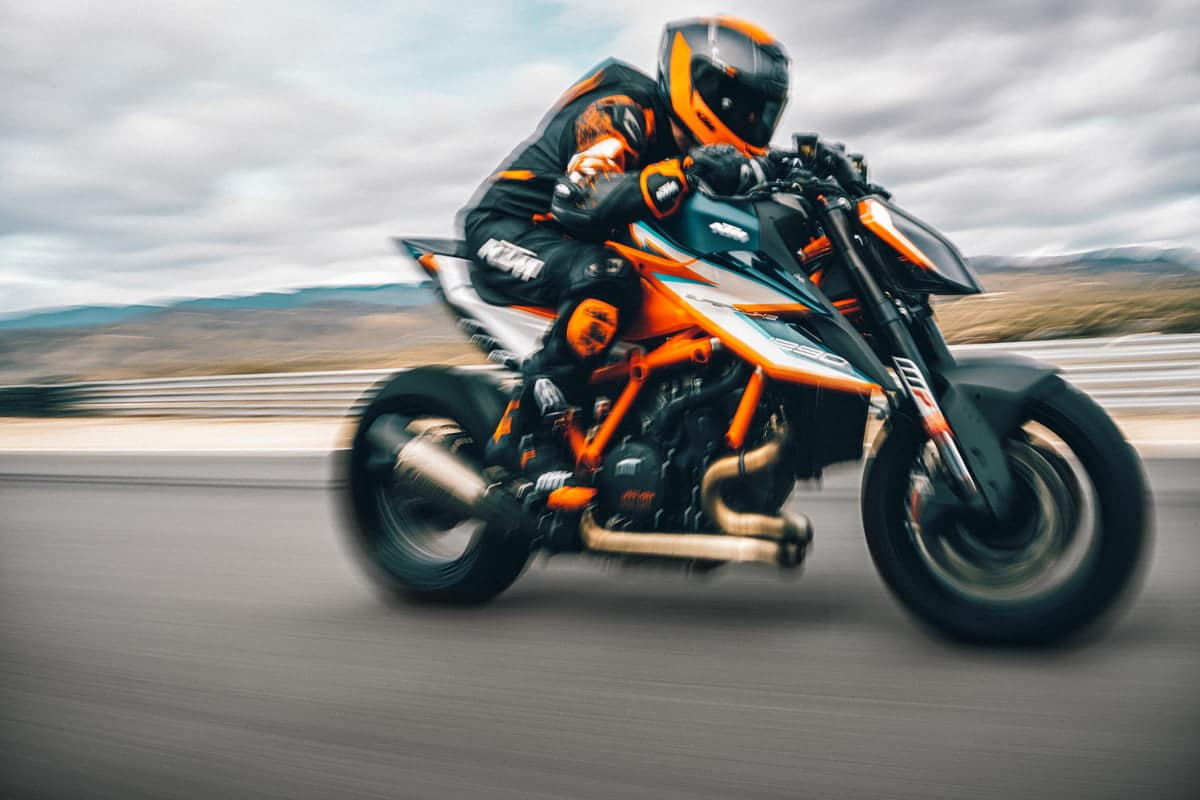 KTM 1290 SUPER DUKE RR Action-1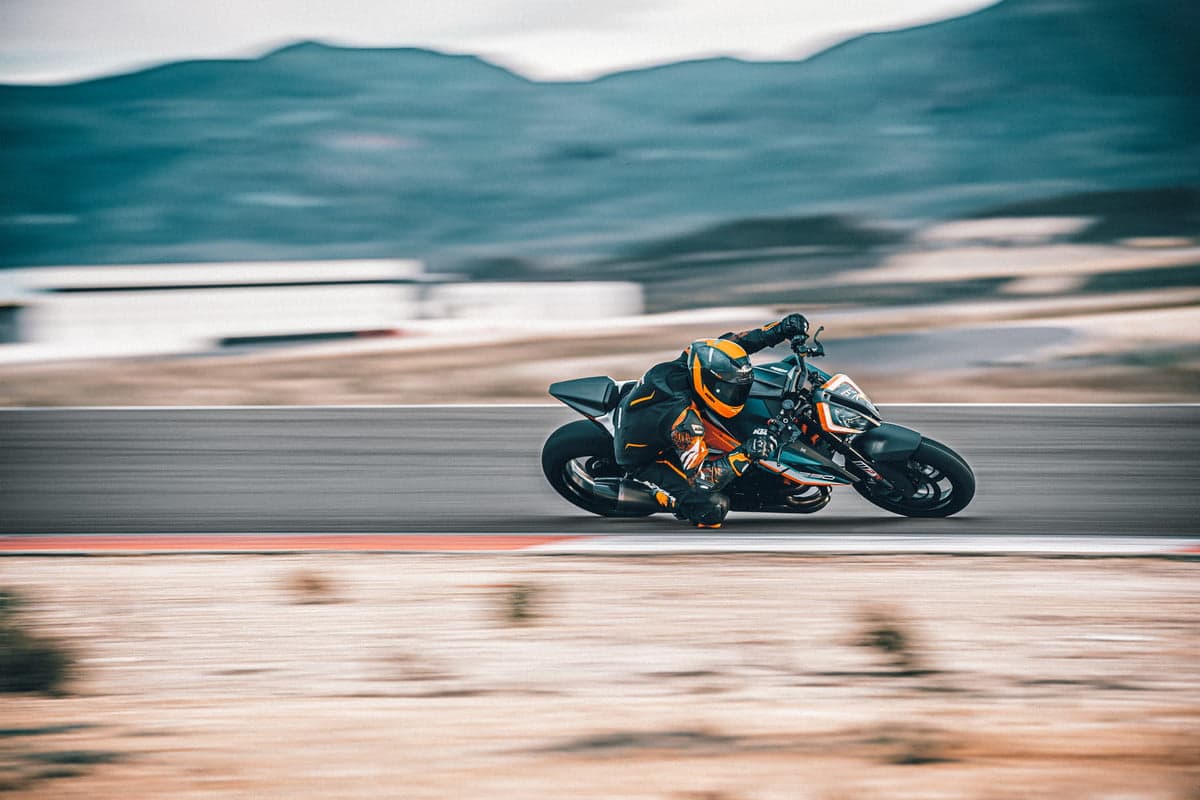 KTM 1290 SUPER DUKE RR Action-2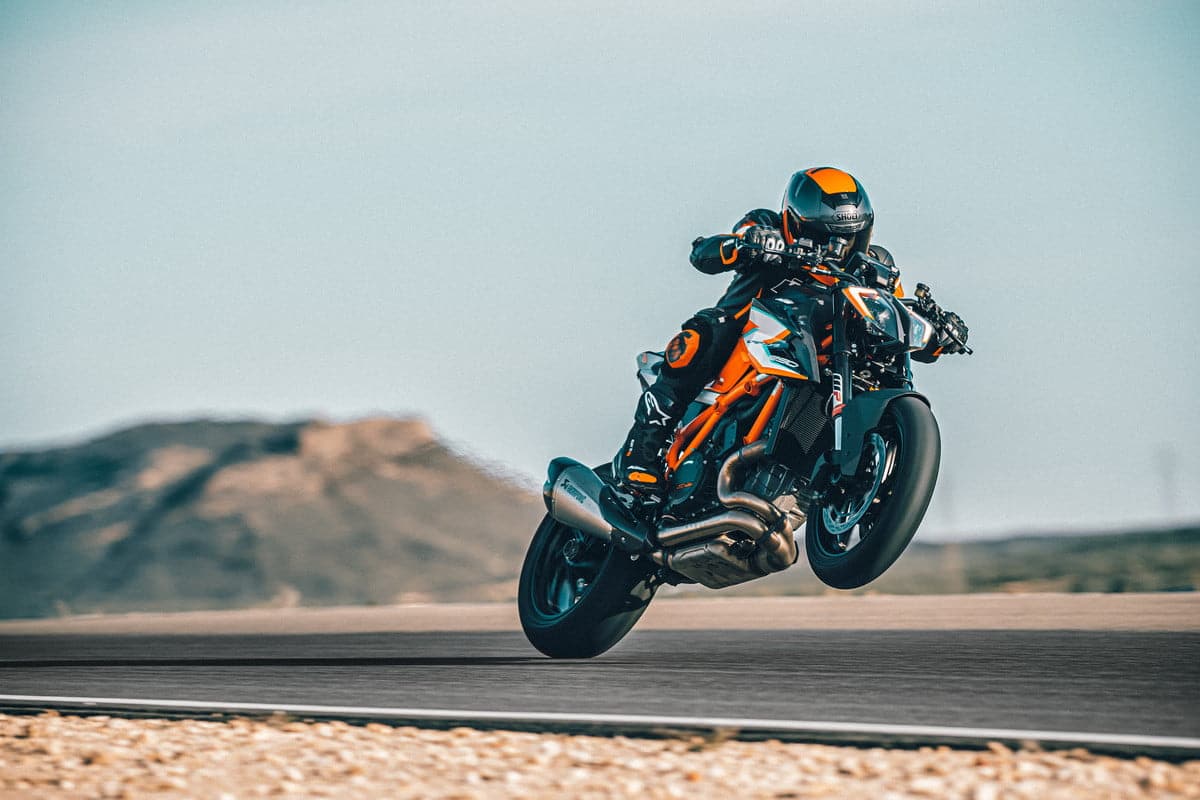 KTM 1290 SUPER DUKE RR Action-3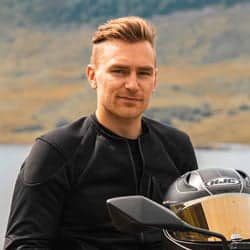 Related posts