Super Soco
Electric Scooter
WRITTEN BY AARON TRAVELL
PUBLISHED: November 17, 2020
Recent subscribers to Knox social media and YouTube channels might have come to expect wheelies, burnouts and powerful motorcycles, but actually, we love all types of 2 wheeled machines. But here we have something very different, the Super Soco Cpx.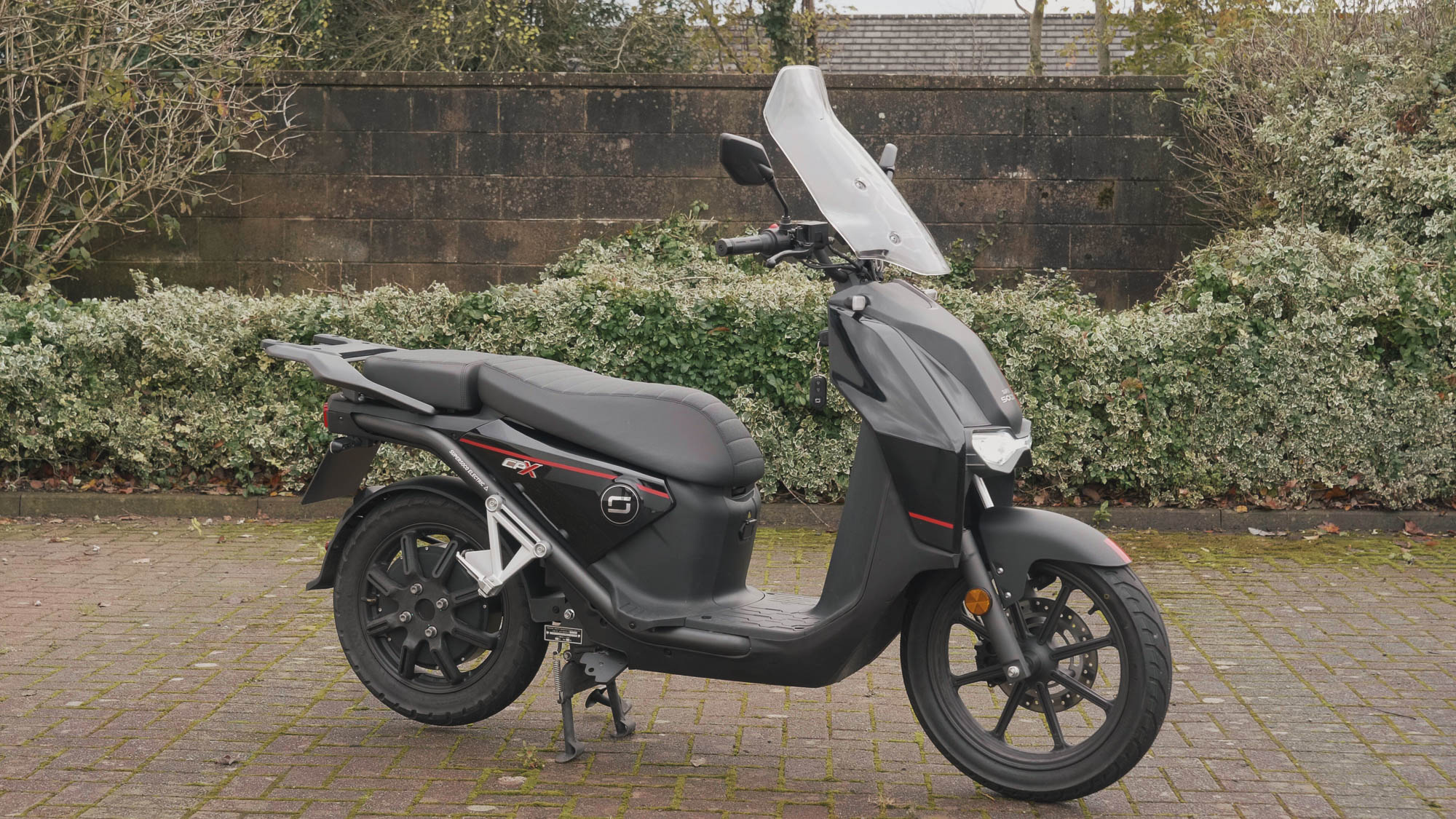 The most powerful and longest range electric scooter in the Super Soco range, the CPX has a claimed 4000watts of power, 171nm of torque, top speed of 56mph, a range of up to 87miles with a recharge time of 3-4 hours.
Super Soco UK quote this bike as a fast and nimble 125 killer and we spent a couple of weeks putting the CPx to the test and getting to the bottom of whether this electric scooter really could be the nail in the coffin of the combustion engine scooter market.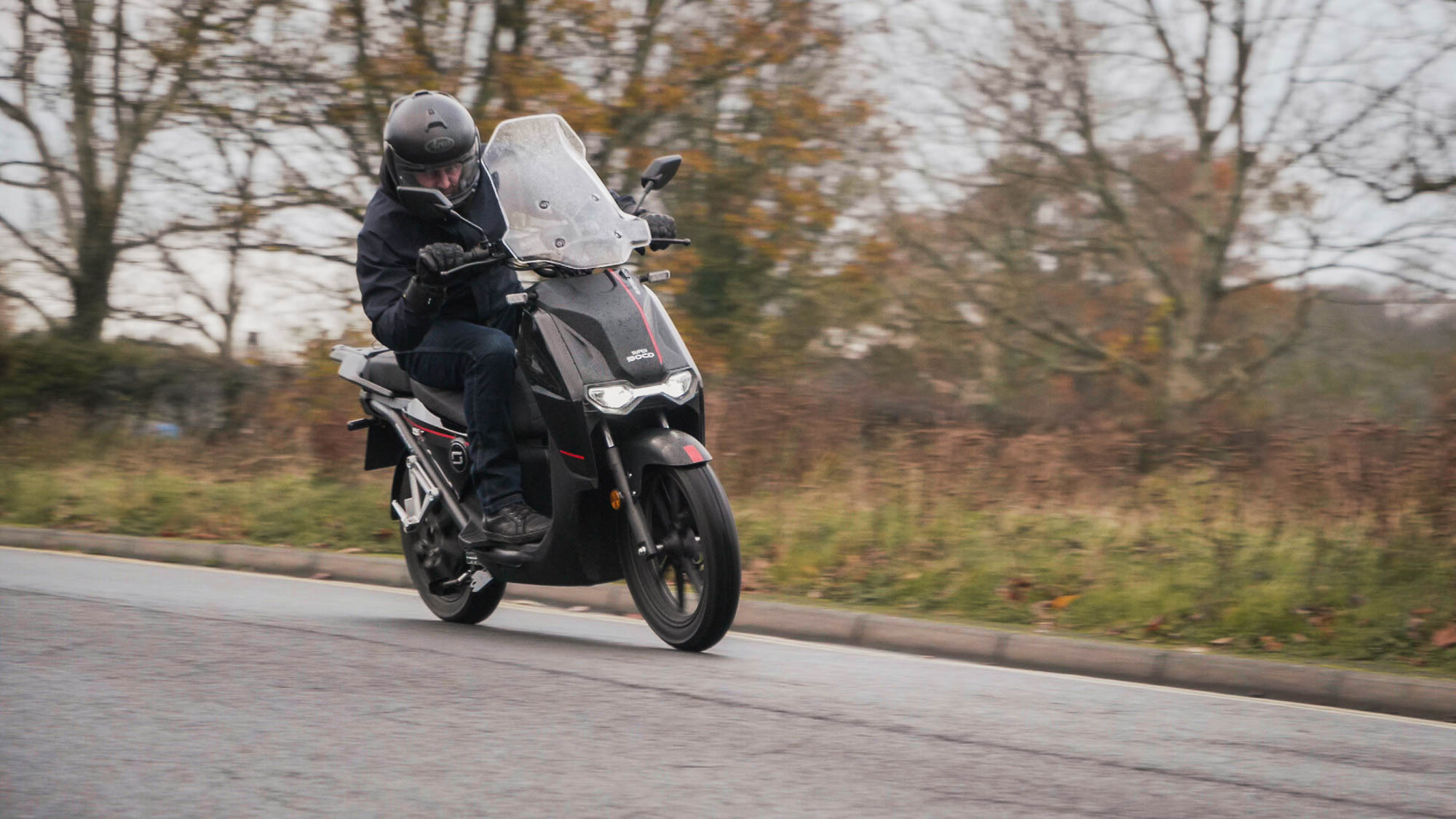 Before we get into the good, bad and the ugly, I want to firstly say that I love scooters. My Yamaha Aerox 50cc was the first vehicle I ever owned and was the key that opened the door to adult independence and for that reason the scooter has a special place in my heart. And to be fair, my 2 weeks spent with the SuperSoco went someway to rekindling that enthusiasm! The CPX on the whole is a nice place to be on a commute, comfy, easy to ride, simple and has great weather protection. Everything is where you'd expect it, on the whole it rides just like a scooter should do and that is a good thing!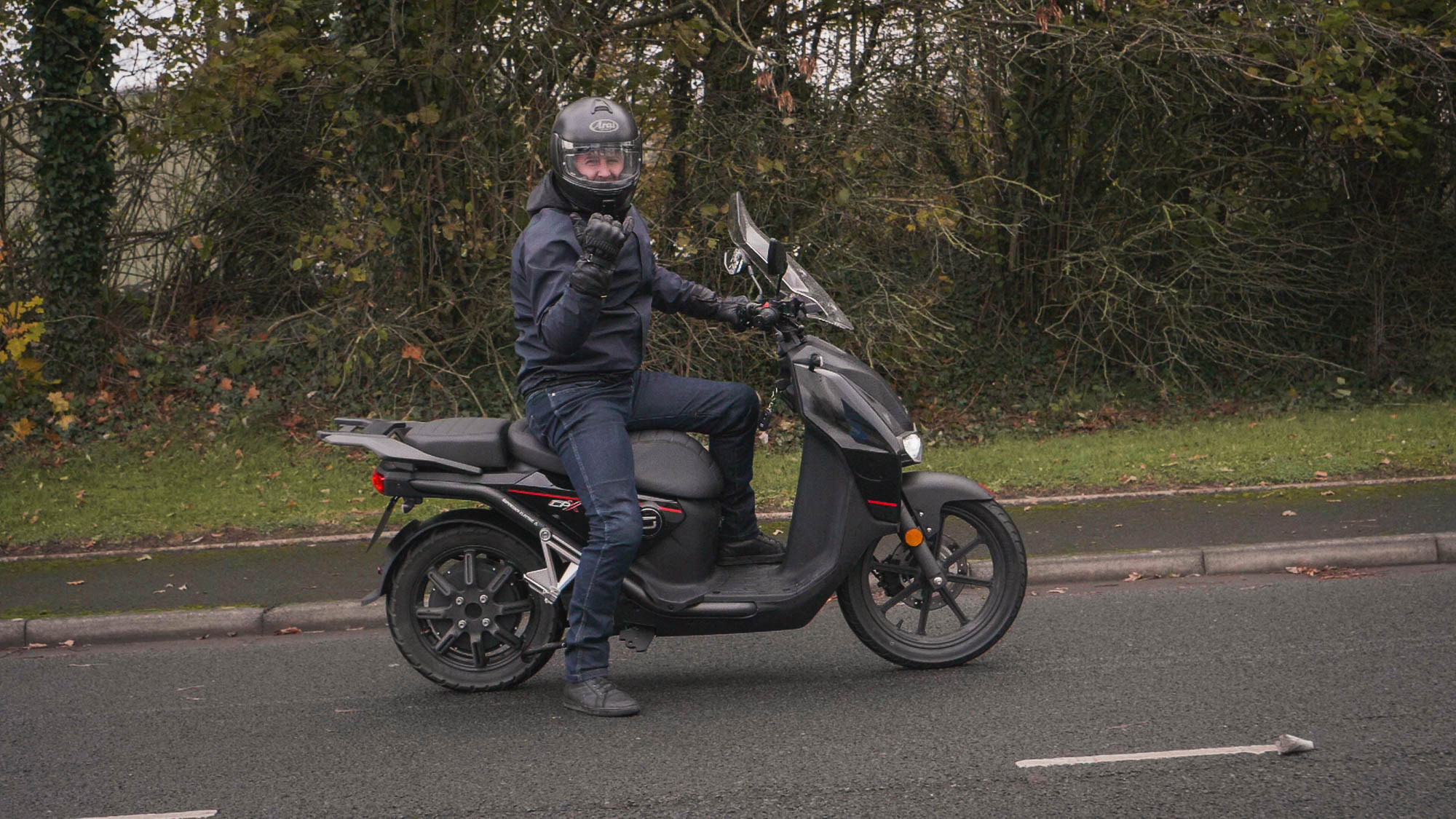 What is good about the Super Soco CPX
Its Electric
That is a good thing, on the assumption that the electricity that powers this bike was generated via wind, solar or tidal energy, the supersoco is cleaner than a petrol scooter. That is a good thing, and with the UK government planning to ban sales of petrol vehicles from 2040, we need to develop bikes like this so we've got bikes to ride when the time comes!
It looks great
This it's a really nice and solid design, handlebar clamp looks great, its all badged really well and it looks good.
Its easy to use
This scooter is pretty much fool proof and very easy to use. Turn it on like a normal scooter and its just sets off. Its also pretty easy to work out how to charge it, just remove the batteries from the underseat, take them inside and plug them in. If you have a garage, you can plug in straight into the bike with a 13amp plug.
The screen is great
The screen on the CPX is great, there is lots of wind protection and if you tuck in it almost feels like a car as there is no wind and very little noise.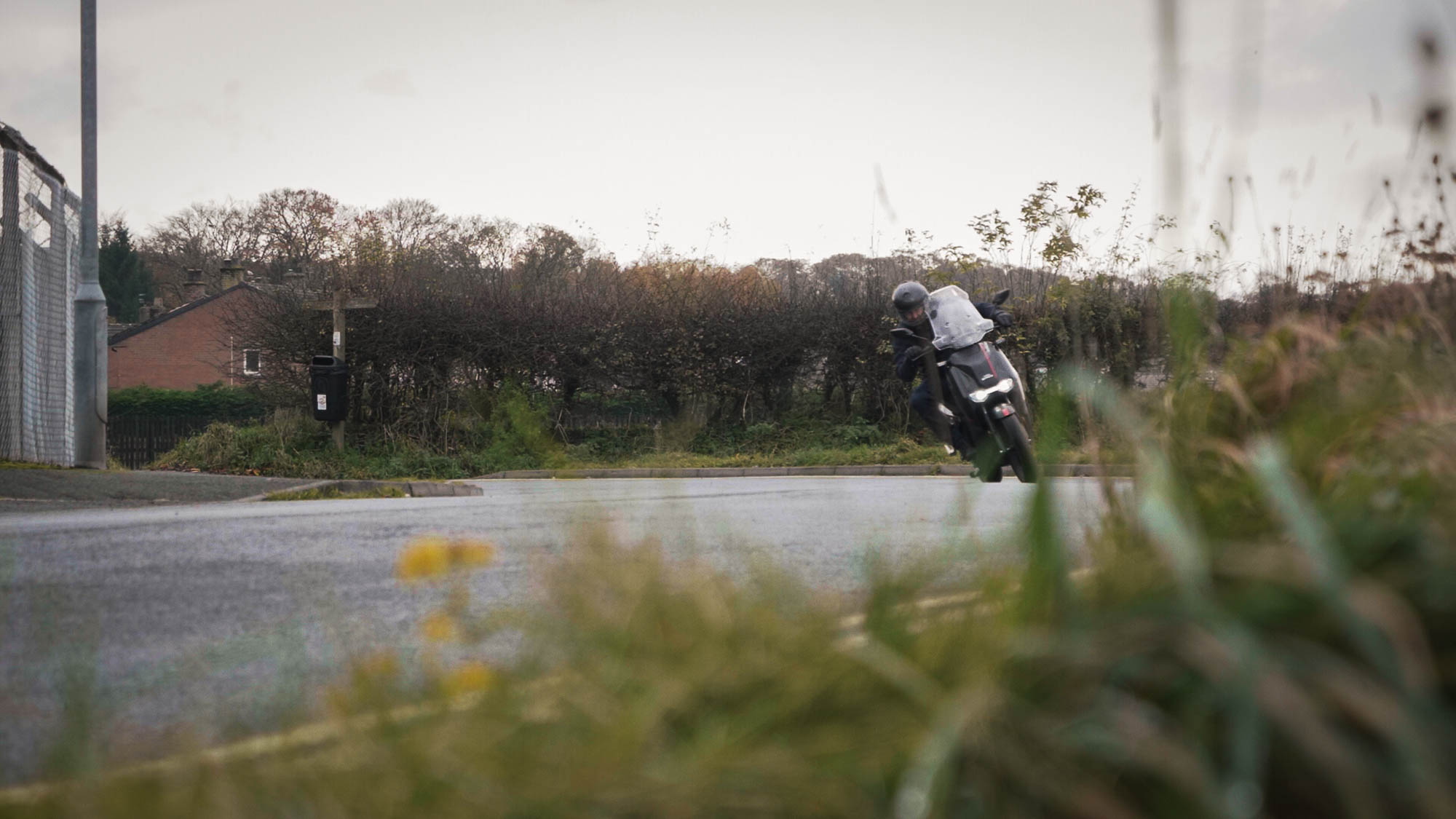 What is not good about the Super Soco CPX
Range is poor
We had the 2 battery version on loan costing £4,700 after the £1,200 government grant "offered in the UK". There is a big discrepancy between the claimed 87 range and actual range. After my 28 mile commute, I had 20% remaining on the battery, meaning the total range is actually around 34 miles to my calculations on rural roads – however this may be higher if riding around the city. Because the scooter doesn't have much power, you need to ride it full throttle everywhere and obviously this reduces the power. What's more is that after 3 years, the battery is likely only to hold up to 80% of its charge meaning I couldn't get to and from work without a charge in between. After several commuting runs, my best figure was 23 miles per battery, my worst was 17 miles. If there is an oncoming wind, rain or uphill, you can expect lower figures, and if you are carrying a pillion, you can expect worse again.
Recharging takes a long time and is hard work
Super Soco claim 3-4 hours recharge time. This must however relate to the single battery model, as in practice it took us just over 3 hours per battery, a total of 6 hours recharging time. In order to charge it, unless you have a secure, dry garage with electric supply, you need to remove the batteries. The batteries fitted are 20kg each, need a big charging unit and overall the process is a lot of hassle for not much gain. The charger also has a loud fan on it. You can plug straight into the bike, but it would need to be inside as the charger station has open grills which I assume wouldn't like the wet, nor would I want to be trailing wires out of my house every night and into the street.
There is no storage as the batteries take up all the room
One of the big advantages of a scooter is the practicality, and a part of the practicality comes in the form of storage. In every scooter I owned, there was quite a large storage compartment under the seat, which was super useful for my helmet or anything else I had at the time. The CPX has no storage as the batteries take up that space.
Its pretty slow
On reading the specification sheet on the Super Soco website, my eyes lit up on reading a torque figure of 171nm. I thought, this is going to be a lot of fun, that's more torque than the KTM 1290 SuperDuke R we tested this year… wheelies, burnouts, and general hoonage sound be well on the cards!! Quite how the torque figure of 171nm appeared on the official website is beyond me, because this scooter does not have 170nm of torque. It doesn't have enough torque to initiate a burnout without a friend to help lift the rear wheel and it struggles to hold its speed up a hill, which by the way is fine for a scooter, its just that it doesn't match the picture painted by the spec sheet. There is not much zip to it either, my derestricted Piaggio Zip 50 wasn't as fast top speed, but it felt faster to 30 and had enough snap to pull a little wheelie.
Brakes are not great
The stopping power on the CPx is poor and relying on the front brake only has you wondering whether you will stop in enough time. After further research, I found that the Cpx has a linked braking system. In practice, that means that the front lever operates the front brake only and then it is the rear brake, where all the stopping power resides, links the front and back brakes. However, the problem arises when you press the linked brake hard, especially in the cold and wet conditions, the rear wheel just locks up causing you to do a massive skid. That's not really a problem for me personally as I'm always skidding my bike and am fairly used to the feeling, but for a newer rider and for emergency stops, it is obviously not ideal.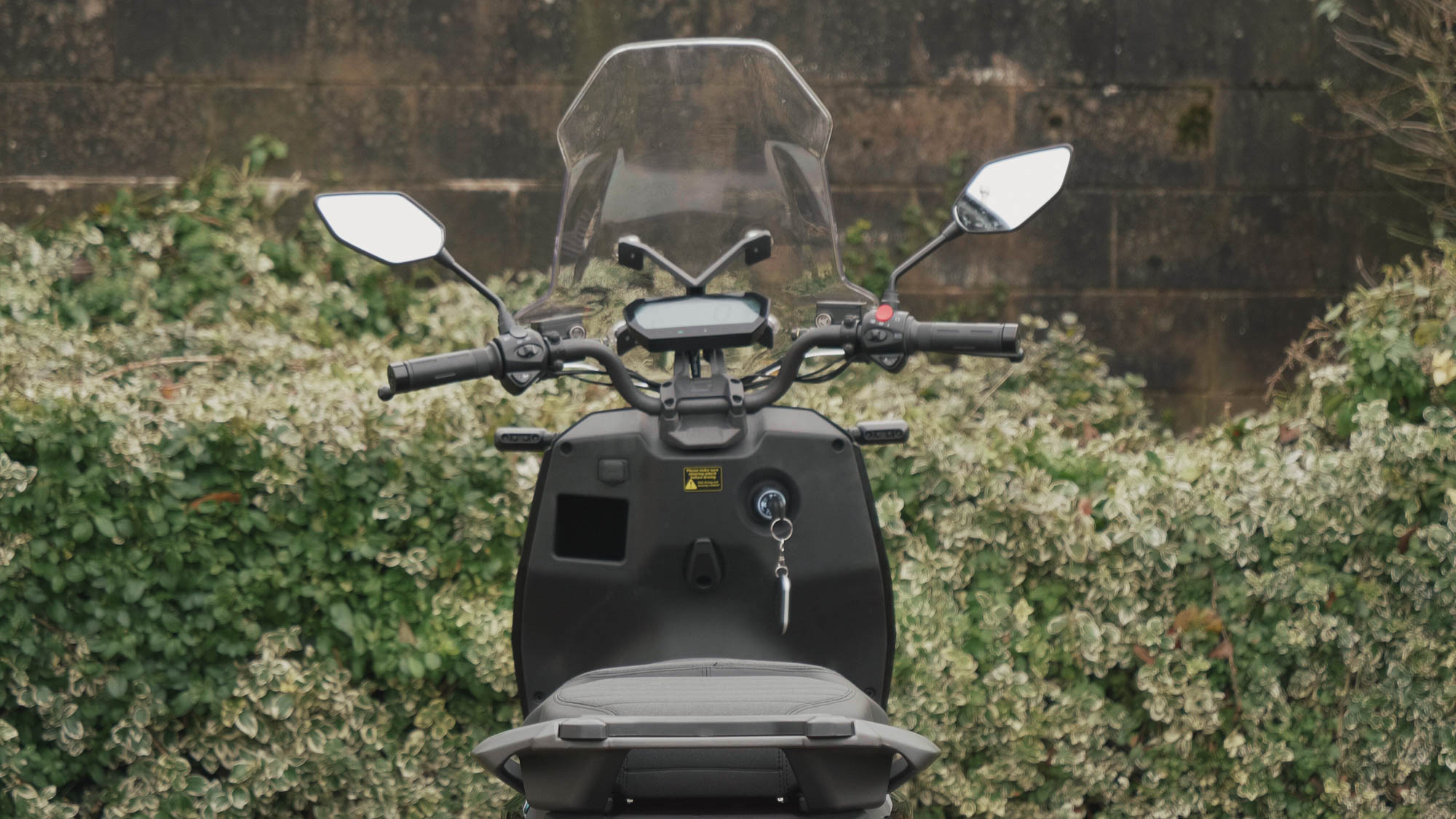 In all, I really wanted to love this scooter and we are normally really positive about the bikes we review, and I really hoped that the electric technology on the Super Soco was further on than it is.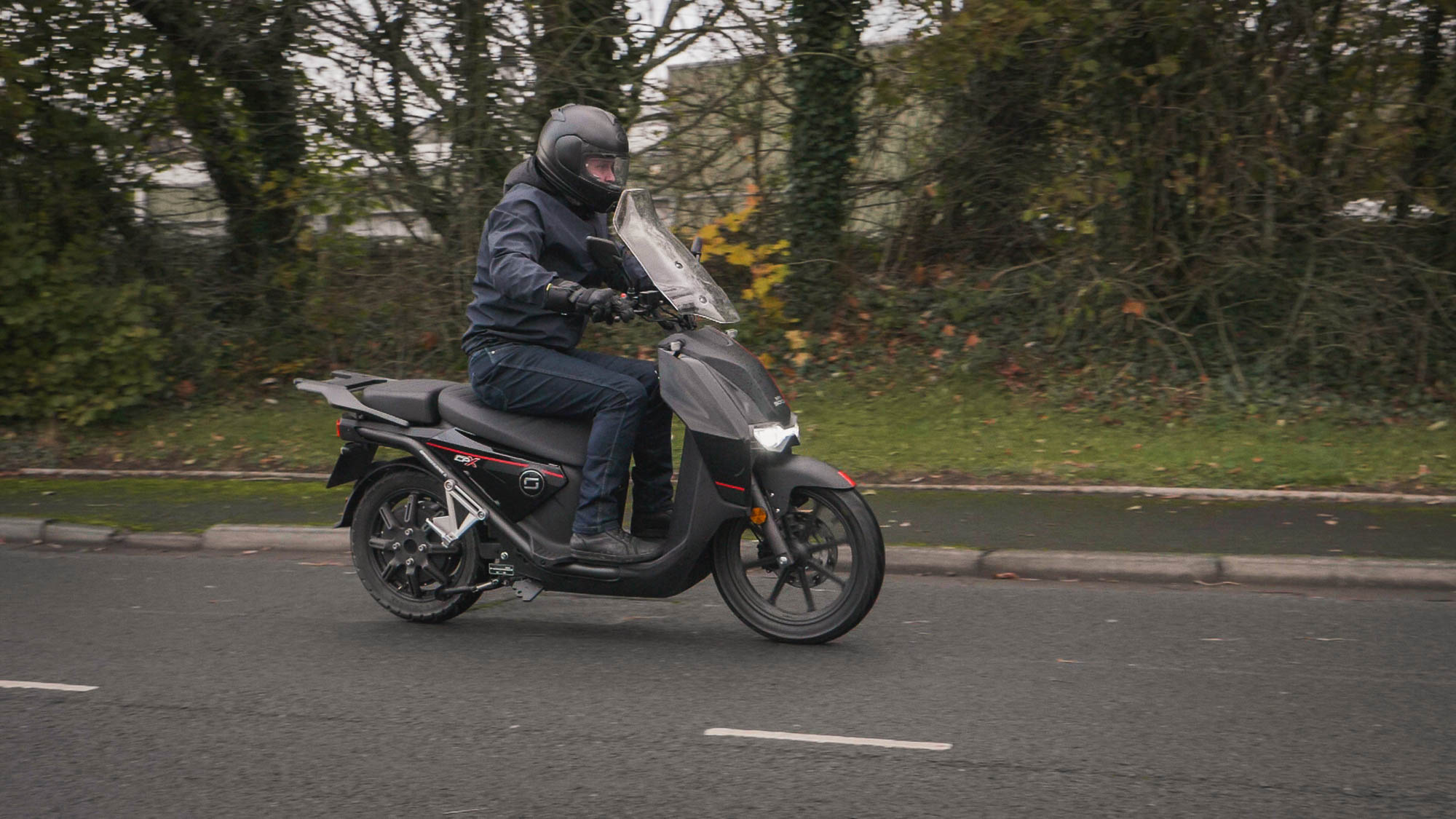 When I got my first scooter, it opened up a new world of freedom, I could go where I want when I wanted and had flexibility to go anywhere, I rode it everywhere! The CPx doesn't allow much of a level of freedom here, I can just about manage the commute to and from work, but for other necessary trips I would need another solution. So for me personally, I don't see it as a viable mode of transport. If you are in London and have a 2 mile commute which takes 30 mins by public transport, this scooter could work for you… but for the price of the CPx, I could buy both of us Peugeot Speedfight 125's, solve both our problems and do so with a lot more fun, performance and convenience.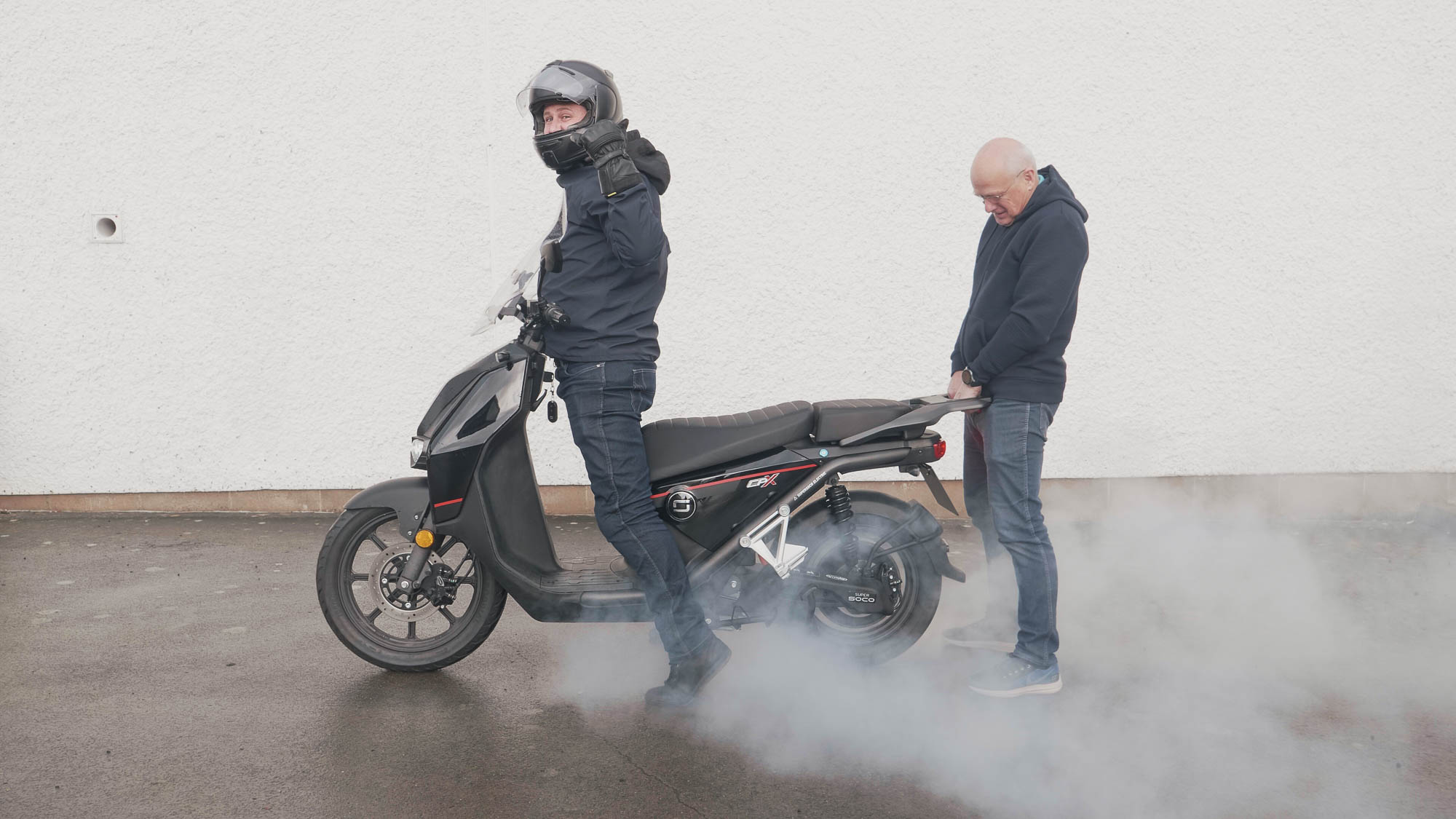 I am really hopeful that SuperSoco and other electric vehicle producers can keep developing and are incentivised by Government support to develop a bike that makes more sense but as it stands right now, I think the petrol engine scooter will be around for quite a bit longer.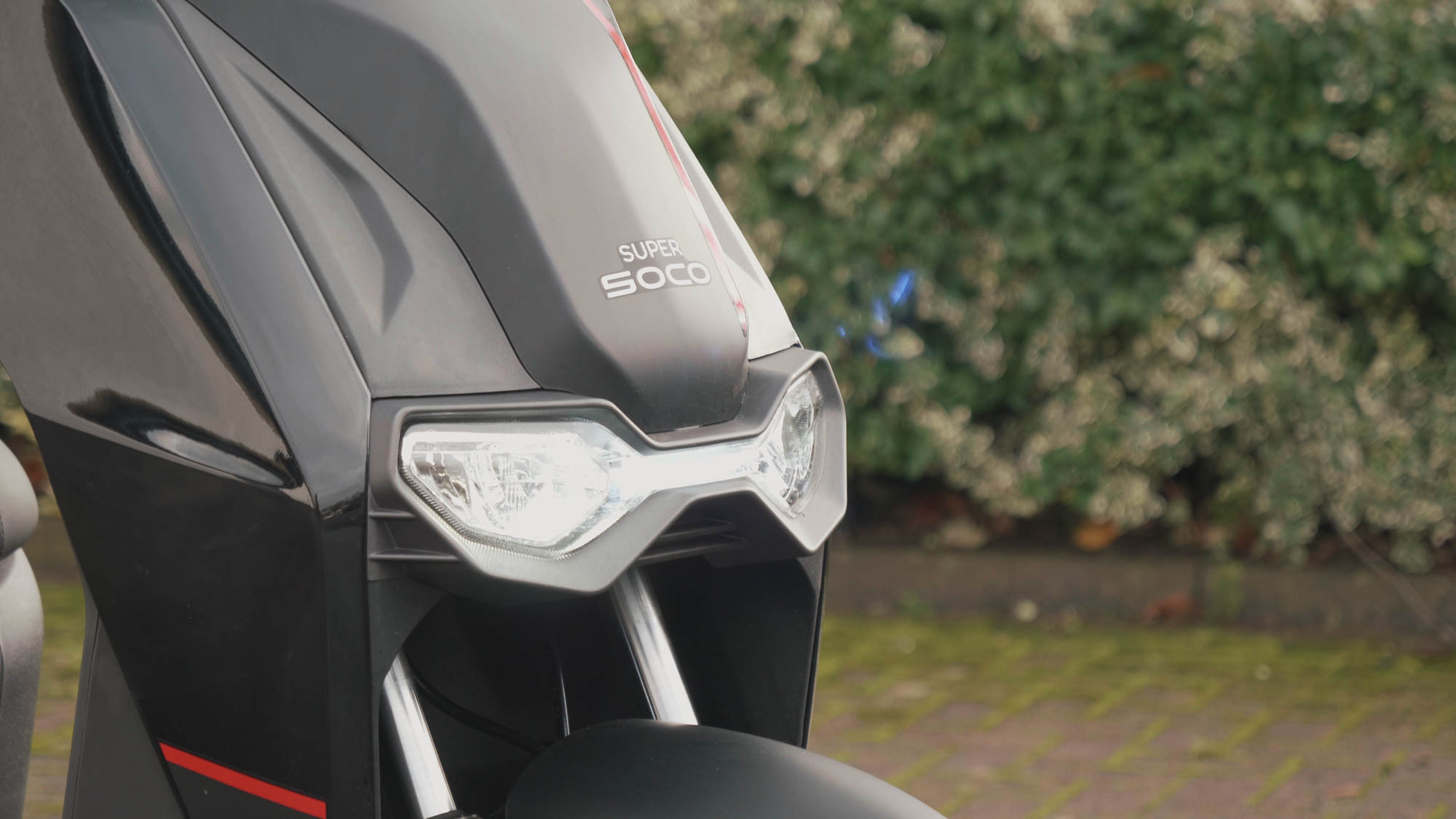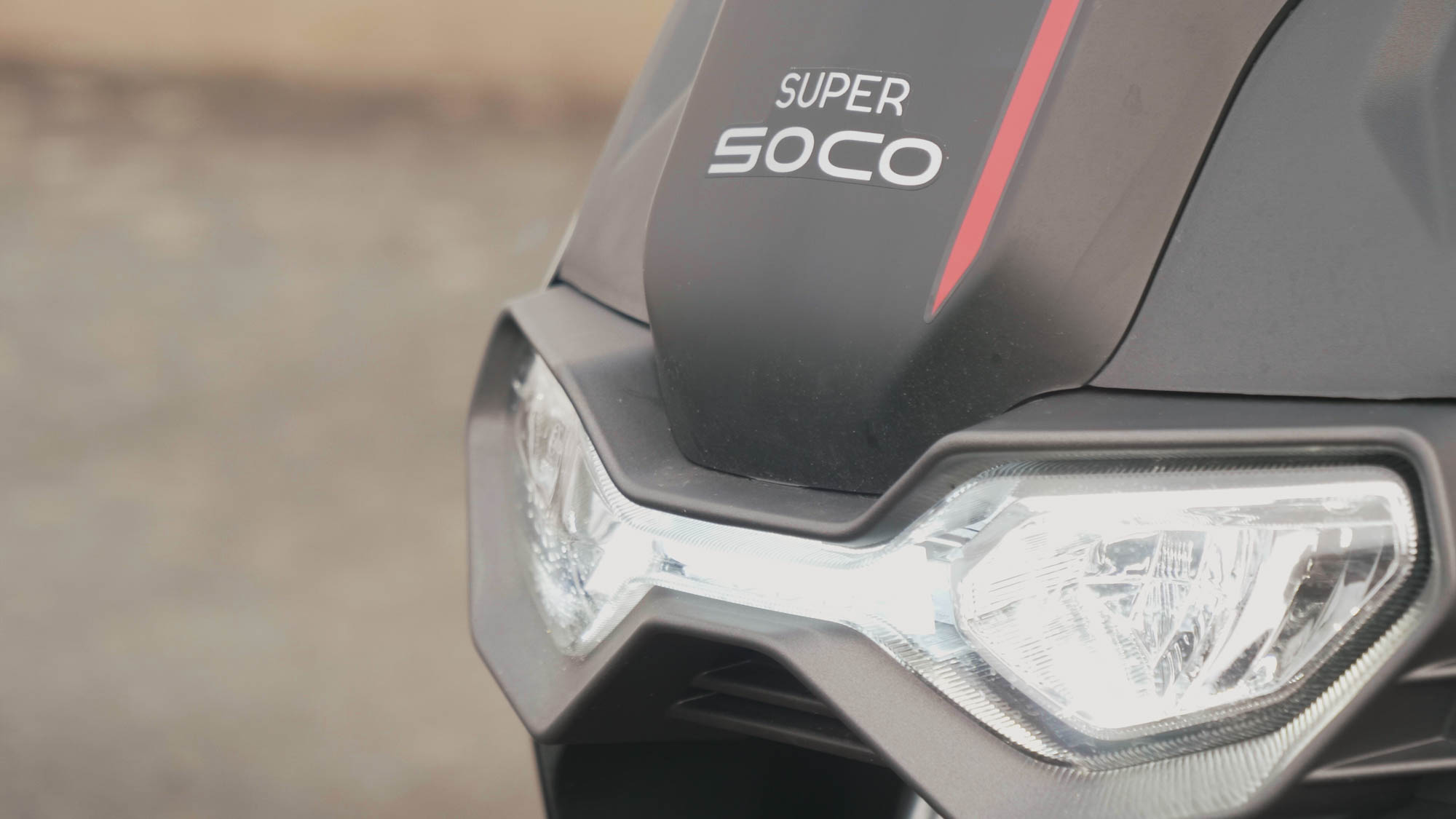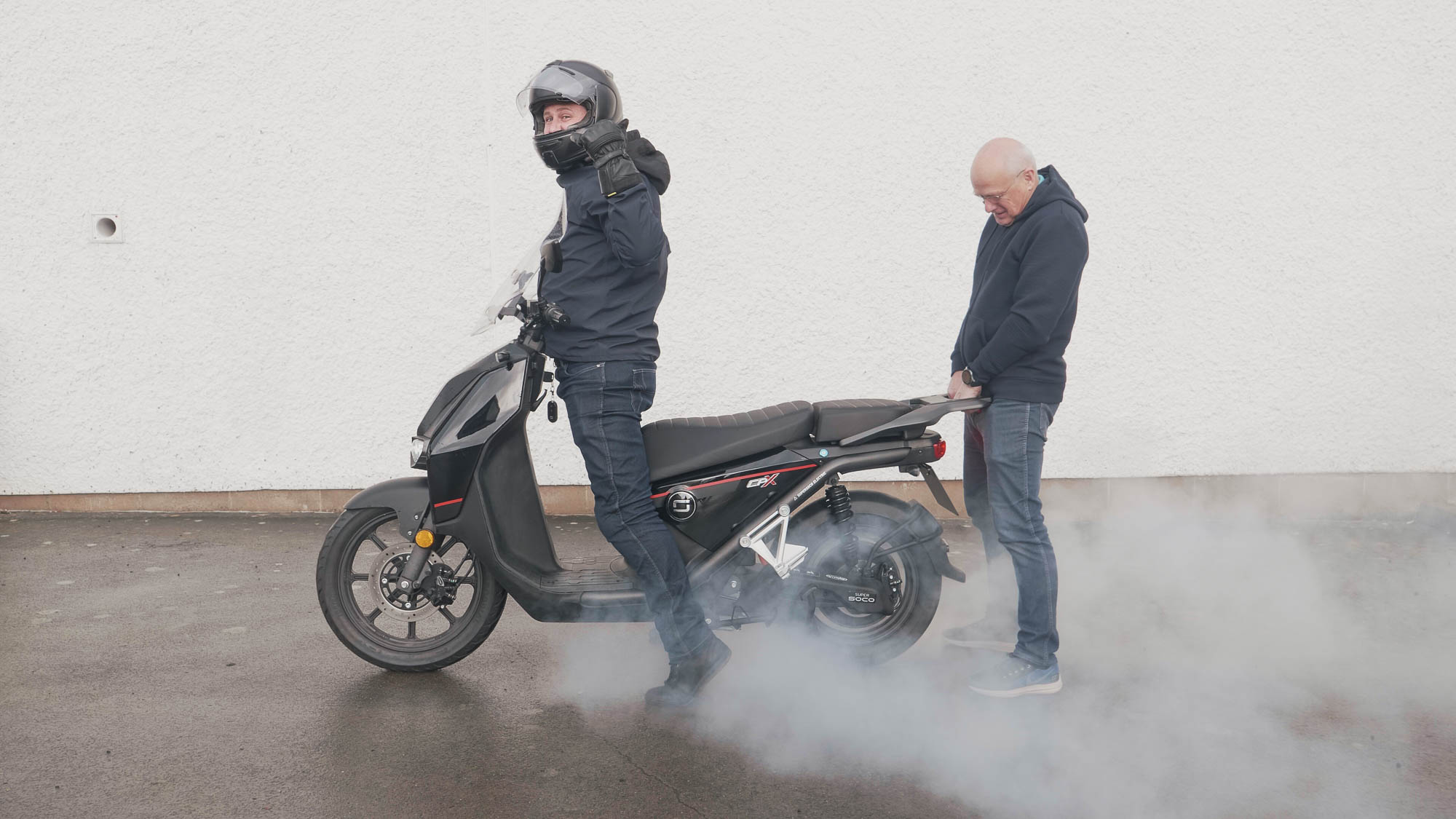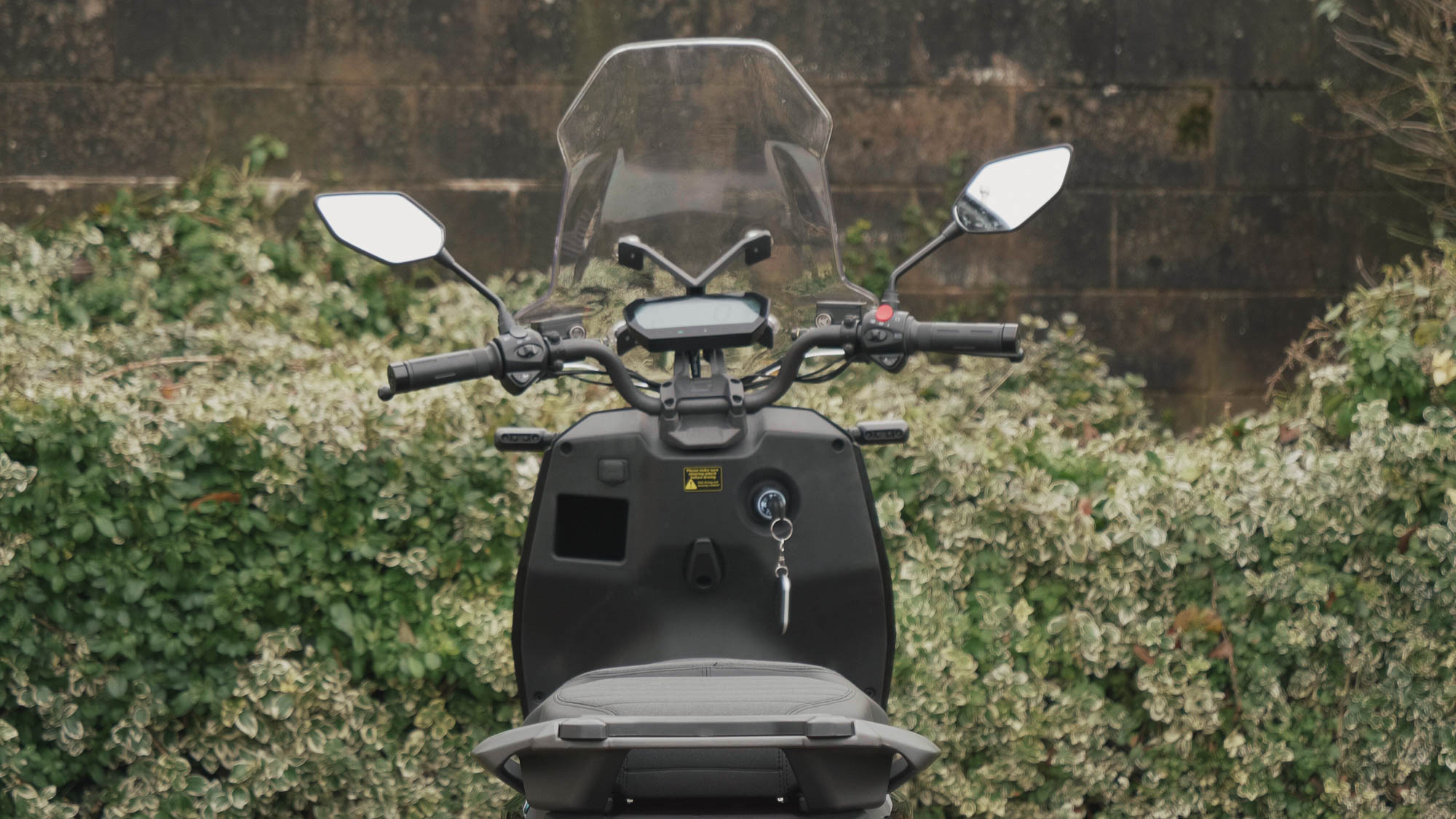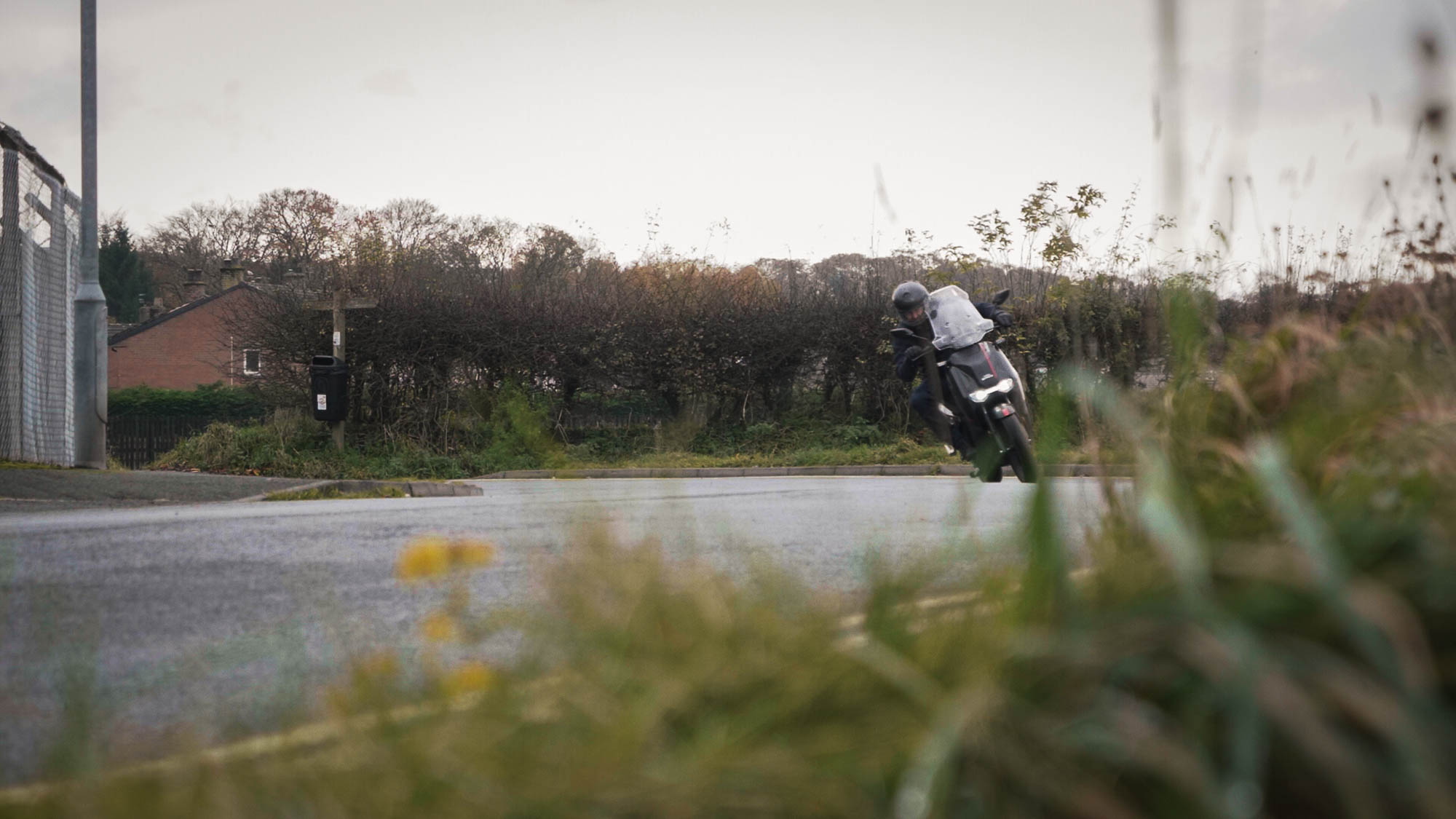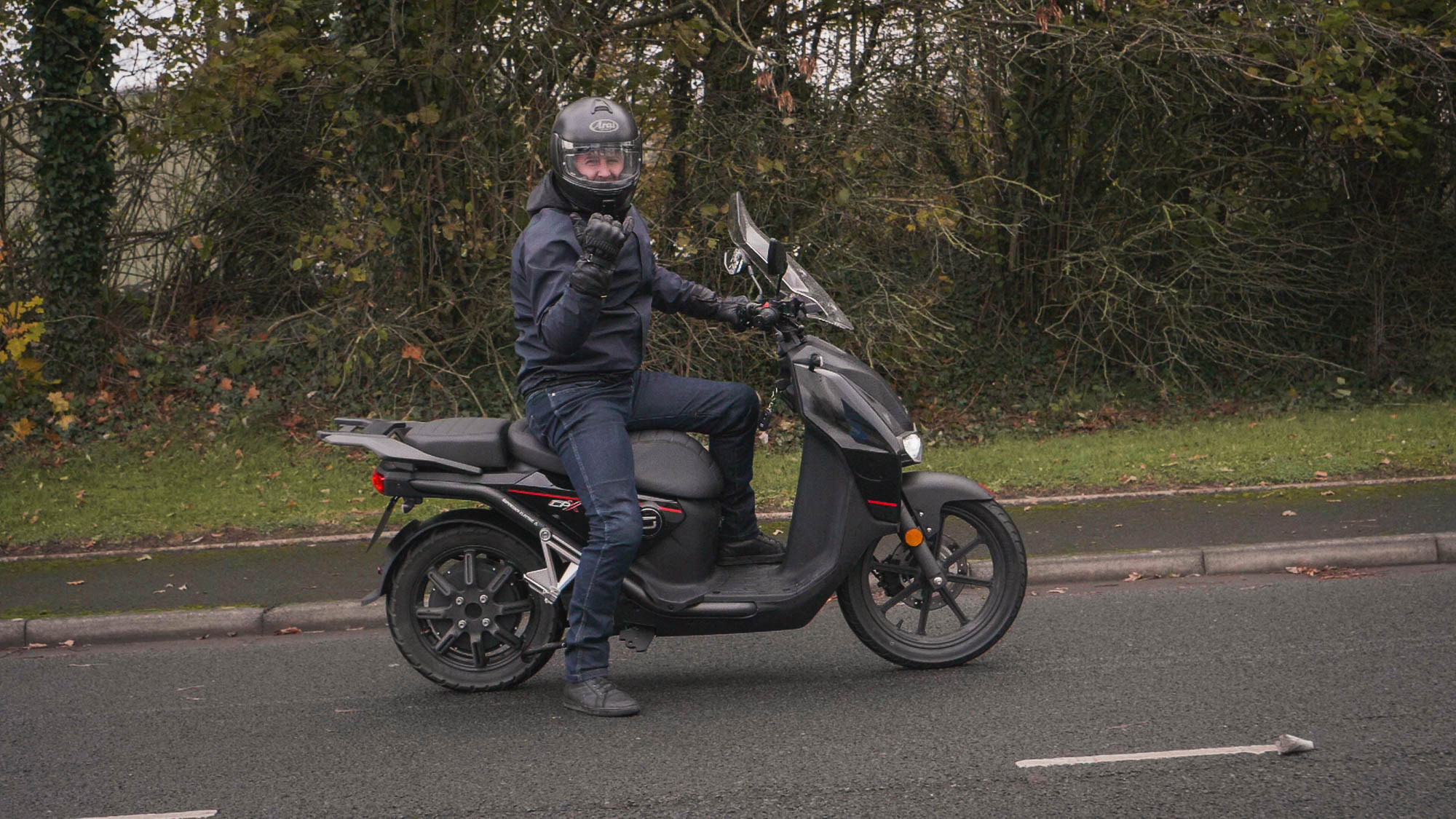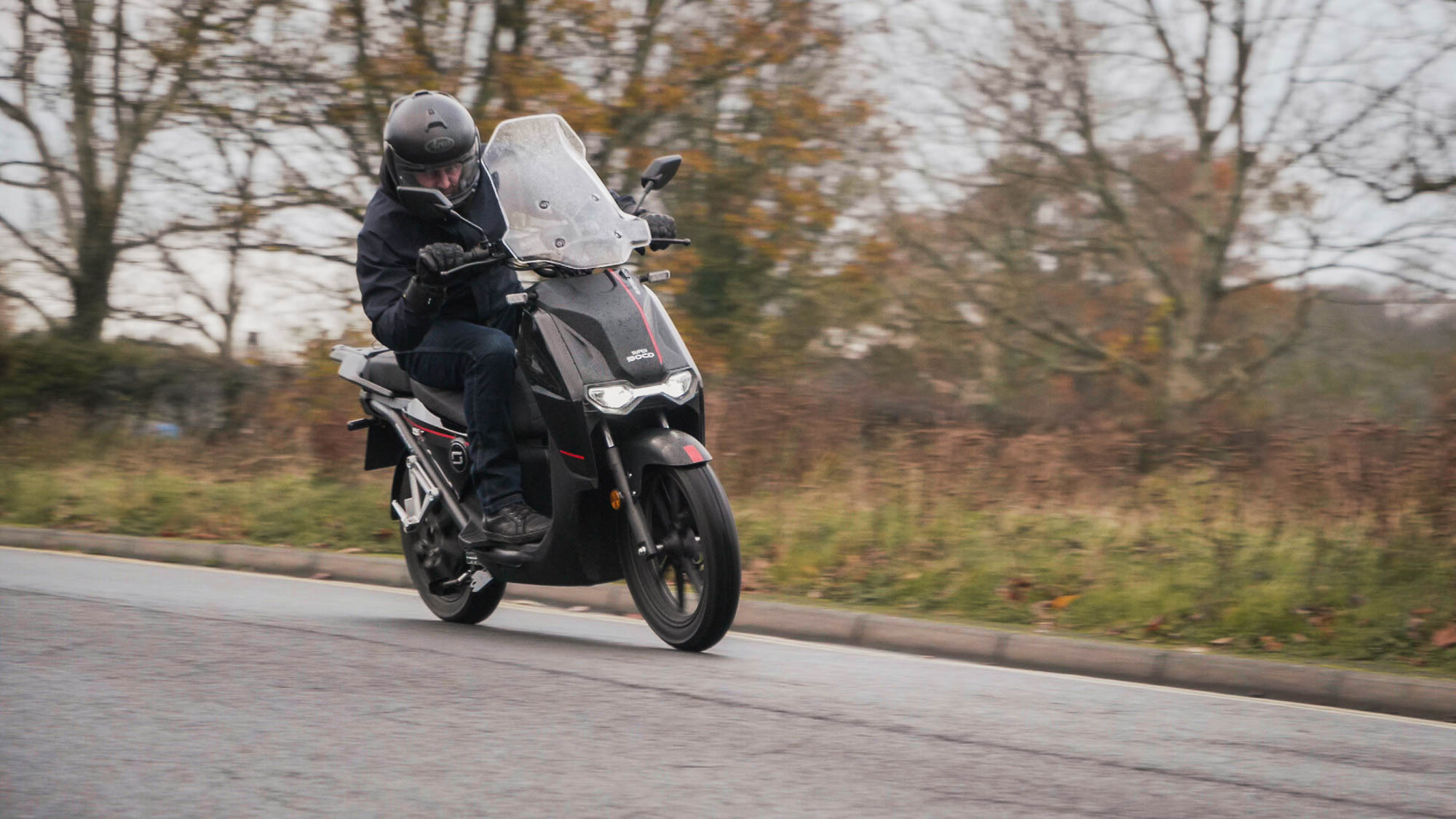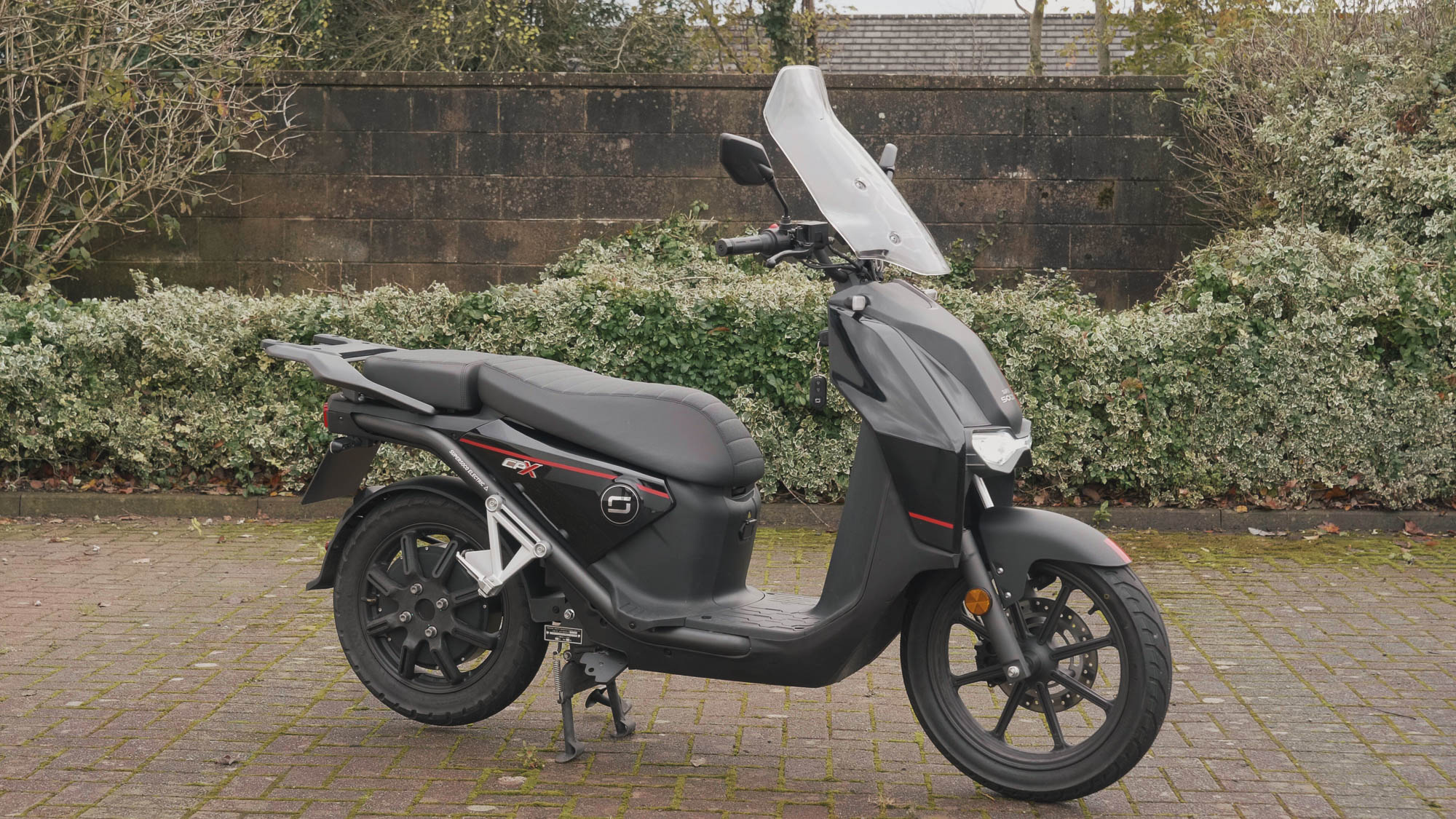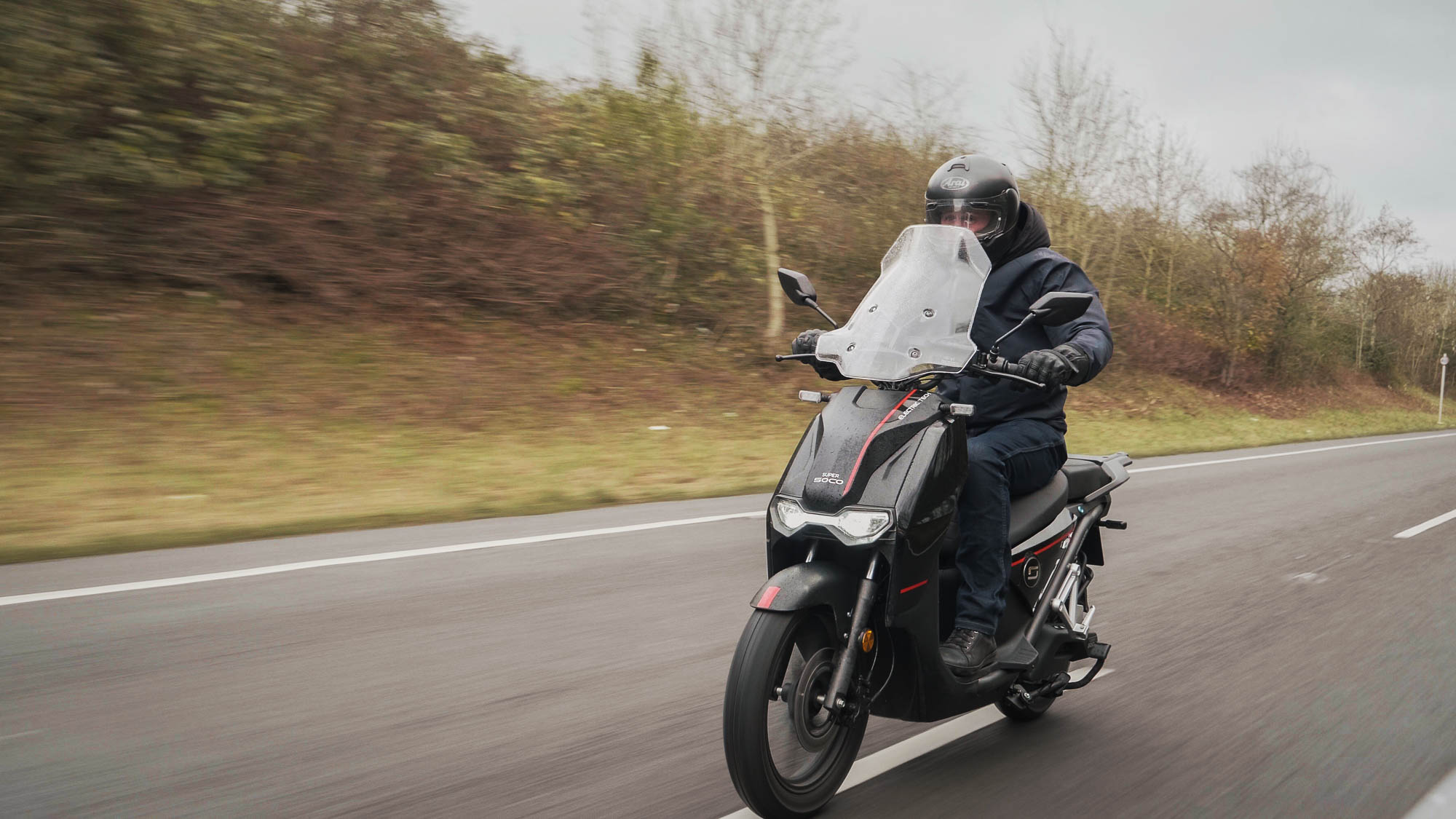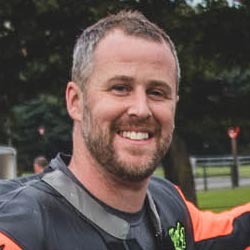 What we wore on this test
FROM THE KNOX COLLECTION
Related posts