Gifts ideas
for Motorcycle Riders
WRITTEN BY AARON TRAVELL
PUBLISHED: November 24, 2020
So, it's that time of year again and Santa is busy packing his sleigh for the biggest family event of the year! Getting the right presents for friends and family is not always easy, so we've put together our top 5 gift ideas from Knox, sure to be loved by any motorcycle loving recipient!
USE DISCOUNT CODE: KNOXFORXMAS TO GET 10% OFF ANY NON-SALE ITEM ON THE KNOX SITE.
Before we get into the list, if you're not sure what your friends and family would like most? Not sure of their size? A Knox Gift Card is the answer so they can choose themselves.
The gift cards range from £25 up to £500 so there is a gift for all budgets and you can schedule when it is sent to the recipient, so that your gift arrives on the day you want.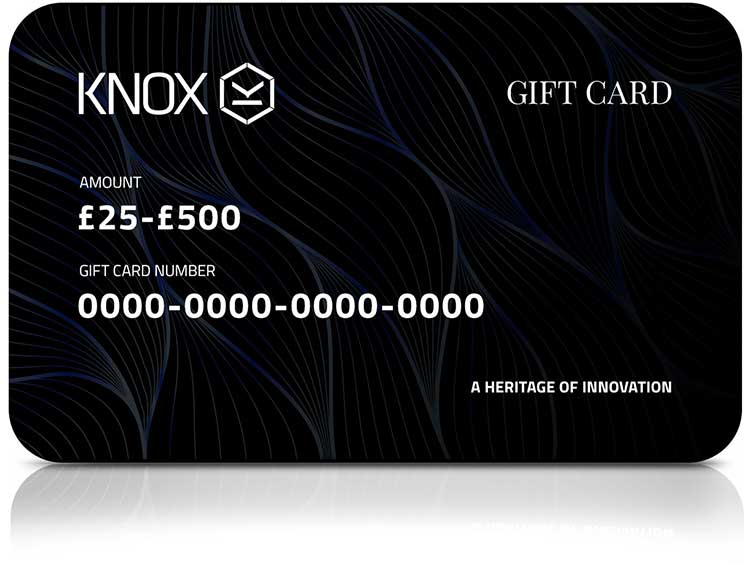 5 Gift Ideas
Sure to be loved by any motorcycle loving recipient!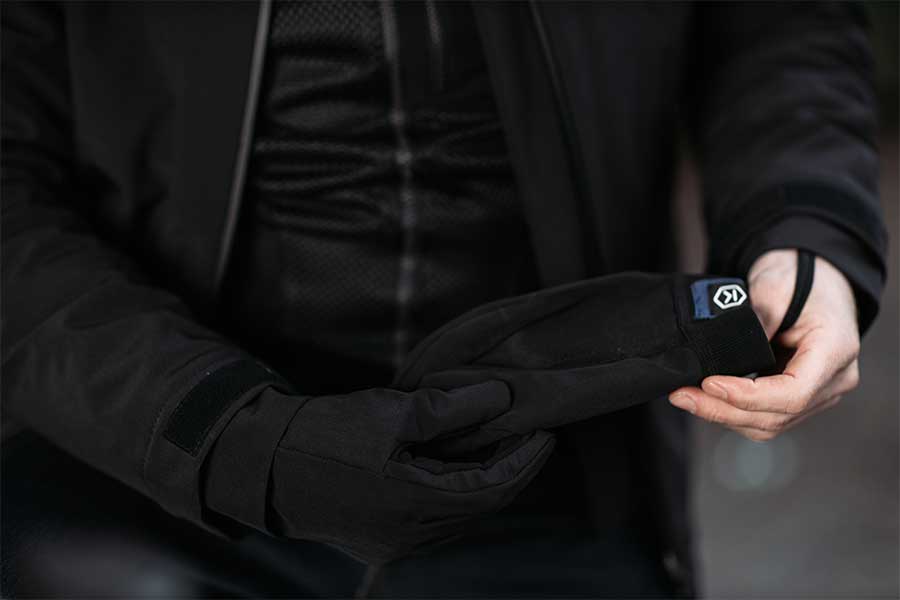 In at number 5 is a high quality and useful gift from the Knox accessory collection, a perfect gift or stocking filler that is likely to go down much better than a 5 pack of M&S socks, or a set of cuff links!
An accessory from the wind proof Cold Killers Blue collection make riding in cold weather much more bearable, with a luxurious and cosy velboa interior that keep the elements out. The only downside being their Christmas holiday ride out might be 30 minutes longer!
A Knox jean belt is another option, made in the UK from the highest quality leather and with a Knox branded gunmetal buckle. It is presented in a beautifully crafted Knox branded box!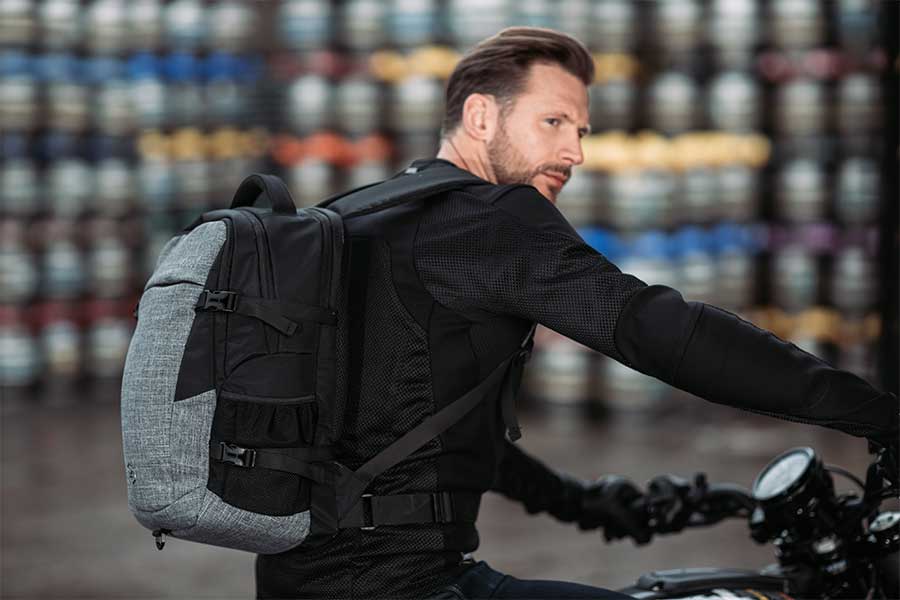 A Rucksack from the Knox luggage collection. Rucksacks for bikers are like cranberry sauce to your Christmas Turkey, and it's an essential piece of kit for any biker, commuting, going any distance on a day ride out or touring on a motorcycle. Plus, there is no size to get correct either, so it's a safe option as a present.
We have 2 options of 25 litre 100% waterproof Roll Top Rucksacks, fantastic for large item storage and day in-day out riding in any weather, featuring Helmet carrying systems and a Laptop carrier on the Trekker. Plus, on the all new Ryder Rucksack there are more features than a swiss army knife with multiple storage compartments for laptops, tablets and other smaller items. The Ryder has a separate waterproof cover and you can even turn it into a tail pack with the straps included!
In at number 3 are a pair of Jeans from the Knox Collection and a firm favourite with all Knox customers. In 2021 a rider without a good pair of Jeans is like a Christmas without a cracker!
There are high performance options for men and women, a choice of colours and price points.  Starting with the Men's Brighton and Women's Brittany stretch jeans, these are our lightest and most breathable options, a single layer Cordura denim with Kevlar reinforcements that are both CE approved, and Class A rated for warm weather riding
Stepping up a notch in performance and the most popular from the Knox range are the Richmond MKII Men's jeans and the women's Scarlett, both Class AA rated performance, and fully Kevlar lined with stretch, this solution provides excellent comfort and no compromise on performance. Finally, at the top of the Tree is the Shield Jeans with Spectra technology… a genuine Triple A Class single layer Jean with unparalleled protection for both men and women. The Shield is tough but feels unbelievably just like a regular high-end non motorcycle Jean that you can wear all day. All jeans come with our famous Knox soft MicroLock Knee and hip armour but with a clever discreet pocket system which allows easy removal of the knee armour at the destination.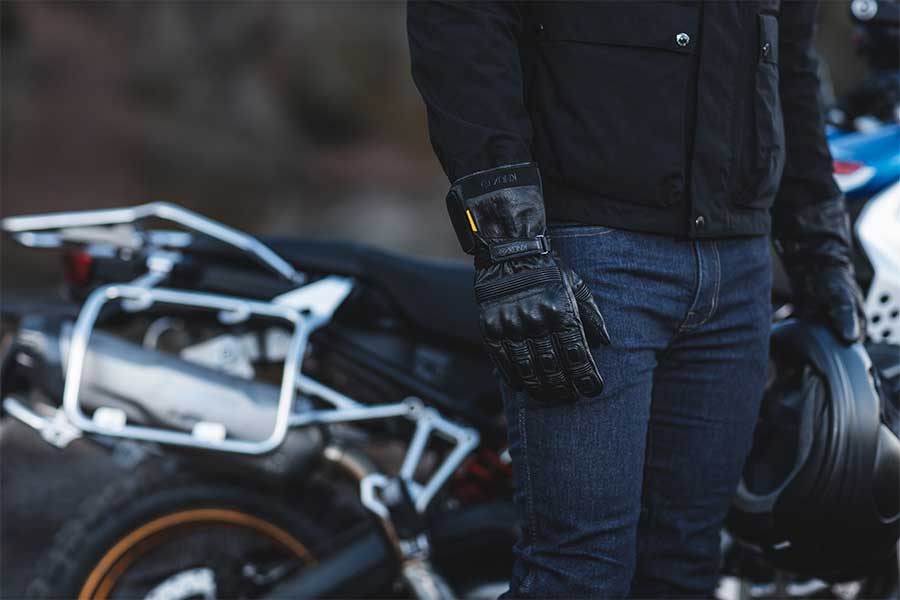 Connecting every rider to their motorcycle is a pair of gloves. Most riders will say they've had more gloves than any other type of gear and they are always looking for the perfect glove and at Knox you have the choice of an amazing line of gloves that will make the perfect gift. Some say you can have too much of a good thing, but at Christmas time, that saying goes out of the window!
So, whether you're looking for someone who rides a Sports bike, a naked bike, retro or adventure bike, we've got you covered. Our gloves are made from the finest materials and components available, so owning a pair of Knox gloves isn't about just buying another pair to go in the cupboard, riders who have Knox gloves appreciate these are special gloves that they are proud to wear, whether that's the most famous Handroid Mk 4, the comfortable short cuffed Handroid Pod or Orsa. If you want a waterproof option look no further than the Covert Mk3 or insulated Zero 3, Mk2. For women the beautifully designed Whip glove is a winner and on all styles of Knox gloves the patented Scaphoid Protection System is fitted as standard so you will be investing in that most important safety feature too.
Topping the Christmas wish list and in at number 1 is an Urbane Pro armoured Shirt. Since Knox launched the Urbane Pro, it's been revolutionising the way riders wear motorcycle gear, away from heavy bulky motorcycle jackets to lighter more flexible and comfortable armoured shirts that hold the armour in place and are much easier to wear. The Urbane Pro is designed to be worn on its own in hot weather with No Jacket Required and is the ultimate lightweight, breathable, impact and abrasion resistant motorcycle armoured shirt.
In changing weather conditions just add a warm or waterproof layer and if you want to go all out this Christmas you could add a Knox outer jacket as well for the complete Knox System.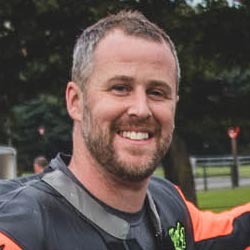 Related posts