Yamaha MT 09 2021
first look review
WRITTEN BY AARON TRAVELL
PUBLISHED: November 13, 2020
Yamaha's MT range is one of the most popular ranges of motorcycles in the market, in fact, its pretty rare to go to a bike meet and not see an MT 09… and what is the reason for this.. well at least in my mind, they are a fantastic package, a real showpiece of a motor, really comfortable riding position with upright bars, good road going handling with a really nice lightweight and manageable feel, futuristic styling and all at a really competitive price point. Its just a winning product. It also is the base unit from which a model range is built, and hopefully, we'll also see an SP model down the road, a new XSR 900, Tracer 900, Tracer GT and of course the Niken.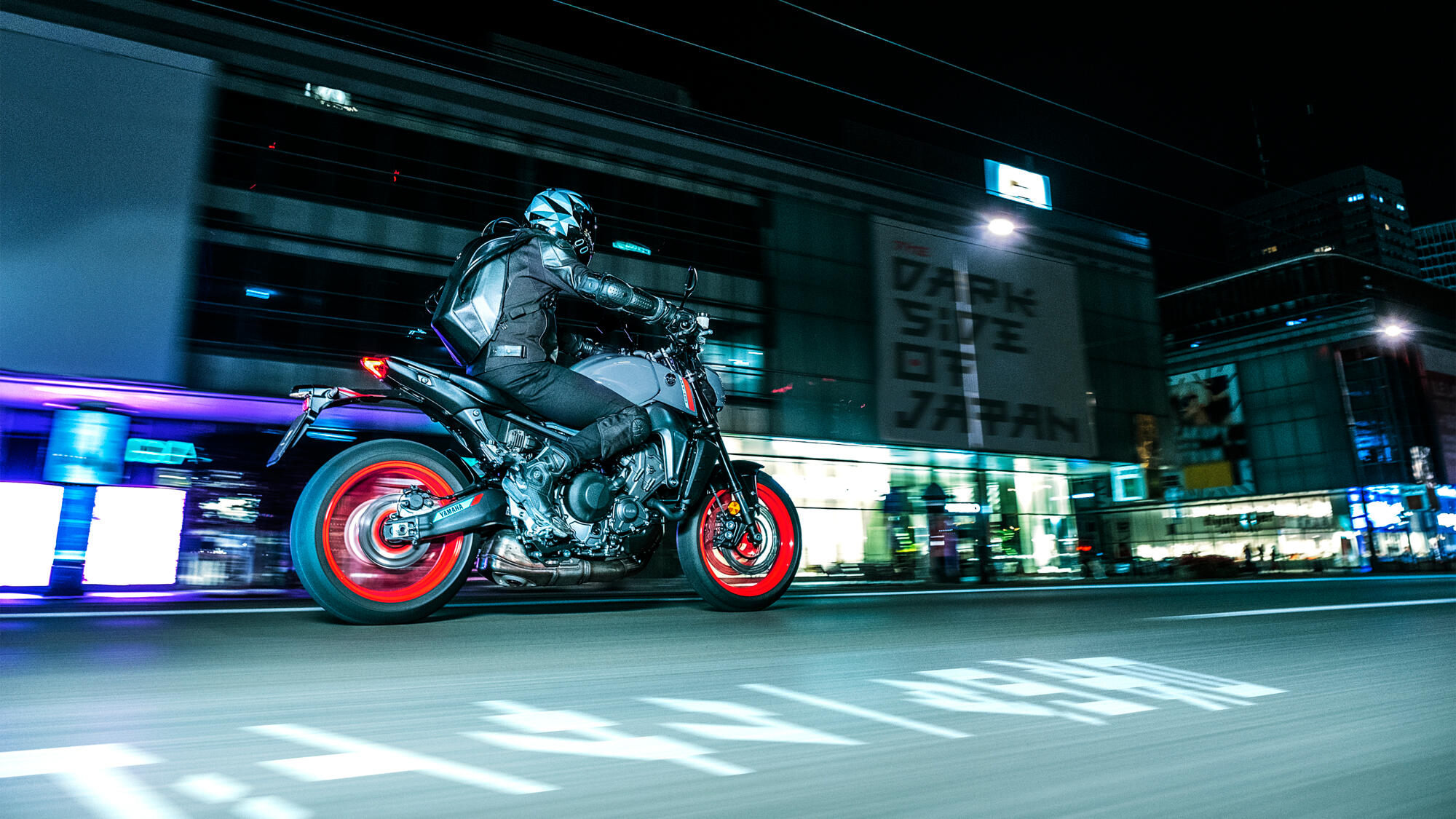 So with that in mind, there is a huge amount of appetite for this new model. The first thing to note is that the launch video is really cool, futuristic, clearly telling a story of an evolution and rebirth of the original, and it fits the Yamaha Dark side of Japan design language that has become synonymous with the MT range. Which leads us onto the looks of the bike. This is clearly a contentious issue and checking the comments on the Yamaha official video its clear to see that not everyone likes it. However, in my view that is often the case with new bikes, they can take a while to warm up to… for me personally, I think it looks great and a good move on, the front's a bit softer and more refined than the previous one and in the storm fluo colour, I think it looks great!
We're so glad they used the Knox Handroid Pod gloves in the making of this launch. It totally fits the futuristic looks of the new bike, so if you're looking for the ultimate gloves to twist the MT-s throttle, look no further!
Now the big announcement and the attention grabber is the new motor… The previous MT09 motor is an absolute peach! I've ridden it in a couple of guises, firstly in the Tracer 900 model with BikeWorld when we pitched it against the 950 Multistrada… I remember being blown away at how the bike mixed a feeling of 4 clyinder smoothness and was so easy to ride, and yet simultaneously had a great spread of power and torque everywhere in the rev range. The MT09 is also the bike I learned to wheelie on at Extreme Wheelie, a perfect bike for it as it has such a lot of snap and power to pop that front wheel up. Asking the instructor Ash at the end of the day how my training and practice would work out on my own GSXR 750, Ash turned round and said "er… buy an MT09!" Of course, I worked it out and can pretty much wheelie anything now, but the fact remains that there are few bikes out there that could make a better wheelie bike and I'm sure the new motor will be more of the same.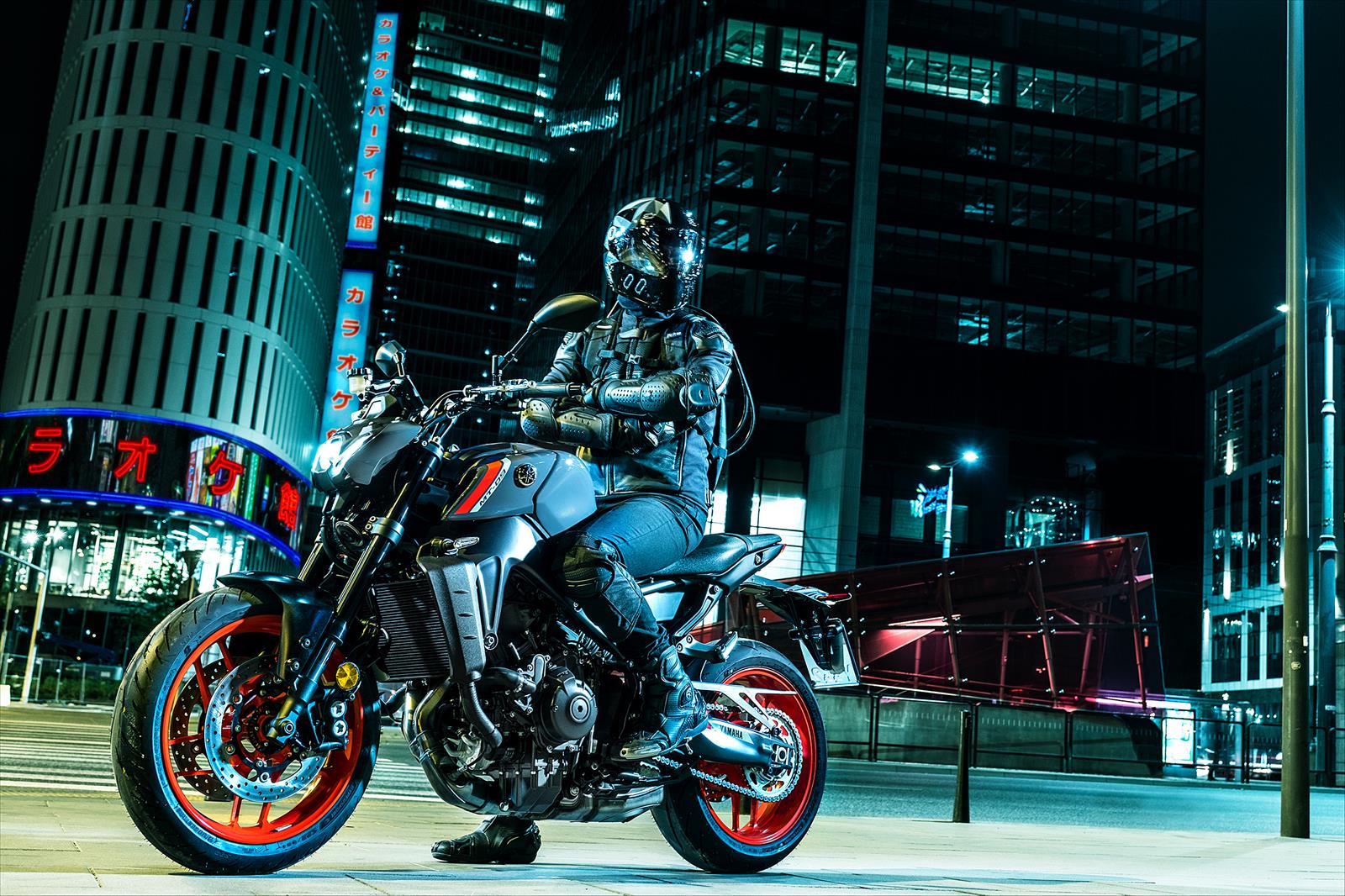 The new motor is bigger, is more powerful at 117hp and has a higher torque figure of 68ftlb. Its now Euro 5 compliant and yet the wet weight is actually 4kg lighter than before at 189kg wet. In fact, the engine set up and weight is incredibly similar to KTM's new 890 Duke R, albeit with a smoother delivery afforded by the 3 cylinder motor compared to the 890's twin. On paper at least, power wise there should be very little between them, or in fact any other new bike in the sector.
The other trick that the Yamaha has up its sleeve is its Japanese reliability, and this is exactly why we've just bought our own WR250f Enduro bike, Yamaha make reliable motorcycles…
I also love what they've done with the exhaust and is another great example of innovation on Yamahas part, similar to the R1 and how they've hidden the massive catalytic converter required by Euro 5 without having an exhaust that system that looks like a sidecar strapped to the side of a motorcycle. The new MT09 does have a big Cat, and I'm sure that will be revealed when the front wheel is in the air, but they have hidden it so well with a very nice under belly exhaust. Quite how well it will look after a season of winter riding is yet to be seen, but from my point of view it is a really nice design.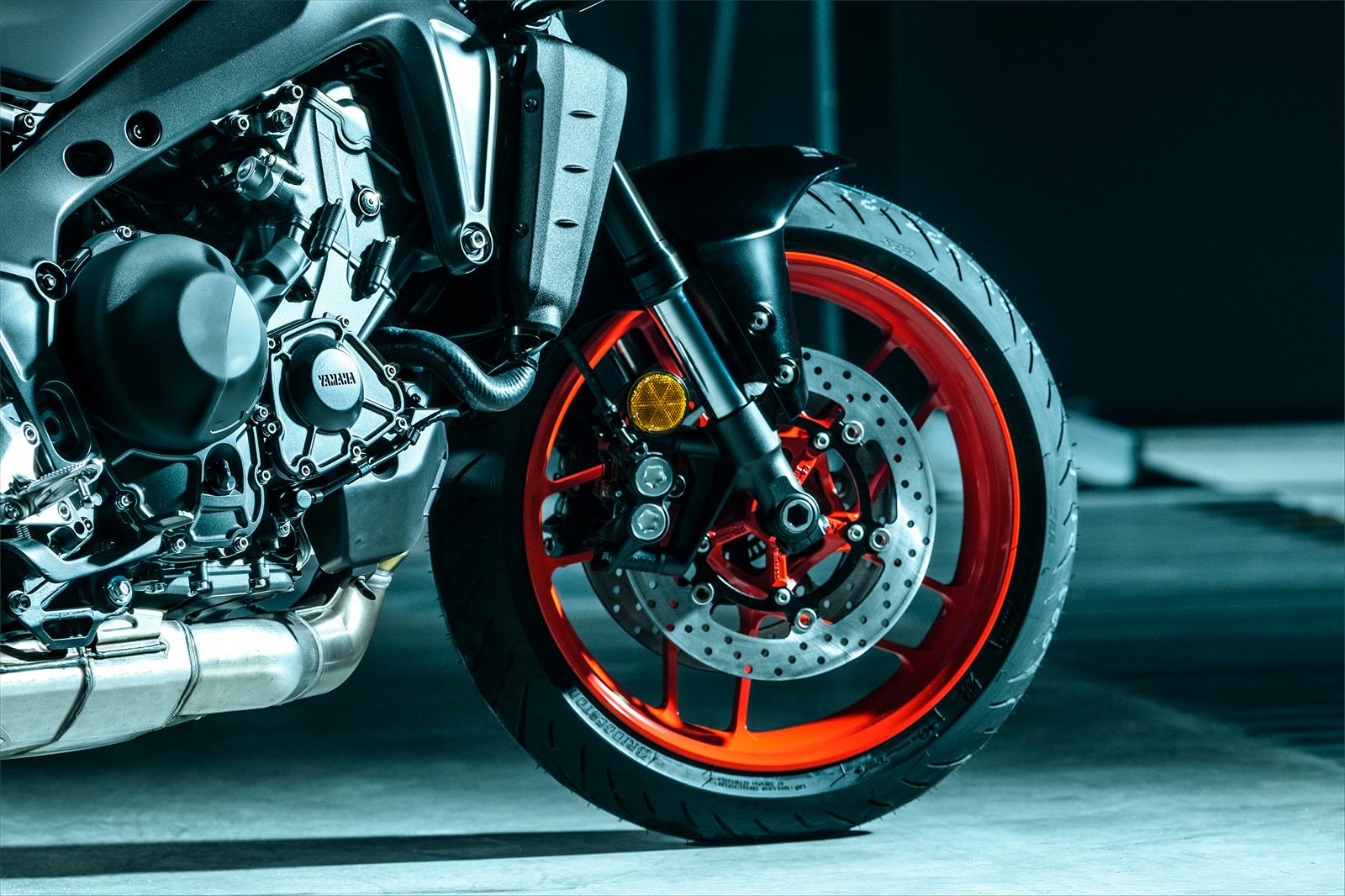 Yamaha has also addressed a big challenge on the previous model, the chassis and suspension which was arguably the weakest area of the previous model. This could be fixed with aftermarket suspension upgrades, but the new model should be much better stock, with an all new and lighter chassis with significantly more rigidity. The forged wheels are also 700g lighter which undoubtably will improve the turning in speed. Significantly, the suspension is totally revised with a fully adjustable set up in the front and rear which again should be a massive improvement.
Completing the handling package and for you guys out there with Eagle eyes like mine, the bike is shown with S22 Bridgestone tyres. I've tested these in a couple of bikes now including the new 1290 SuperDuke R, and think they are a really good sports tyre in dry wet and aggressive riding and its great to see Yamaha taking one of the most important components seriously on this model.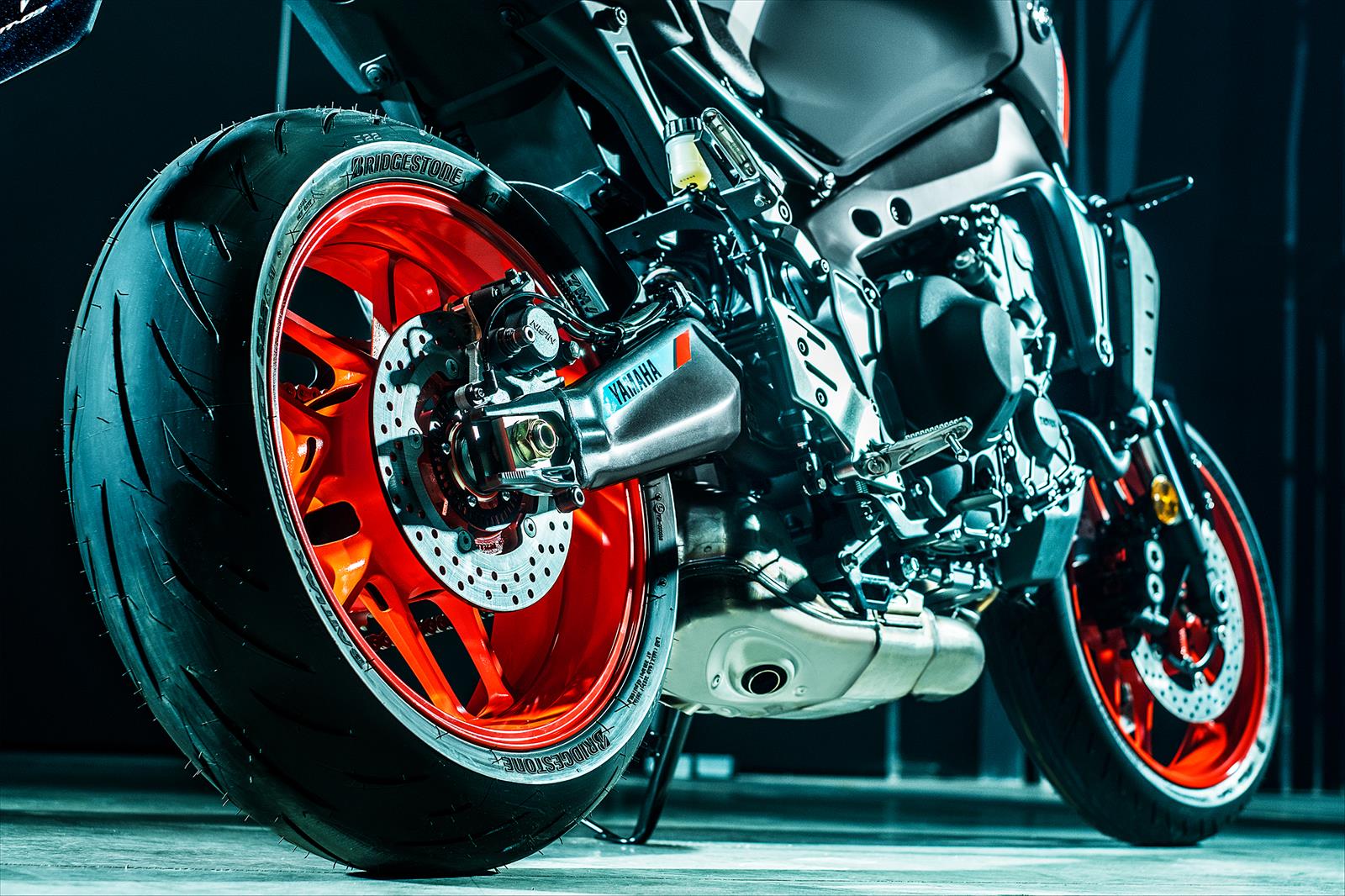 The MT09 is also now fitted with more electronics features, with a 6 axis IMU controlling all the interventions including lean sensitive traction control, slide control, wheelie control and cornering ABS. This is all interfaced by a new TFT dash which looks really nice. The MT09 also features a quick-shifter up and down as standard. This standard electronics package looks to be pretty much market leading in my book, with most of the competitors having comparatives, but all the features mentioned are either normally on the full fat versions or are optional extras.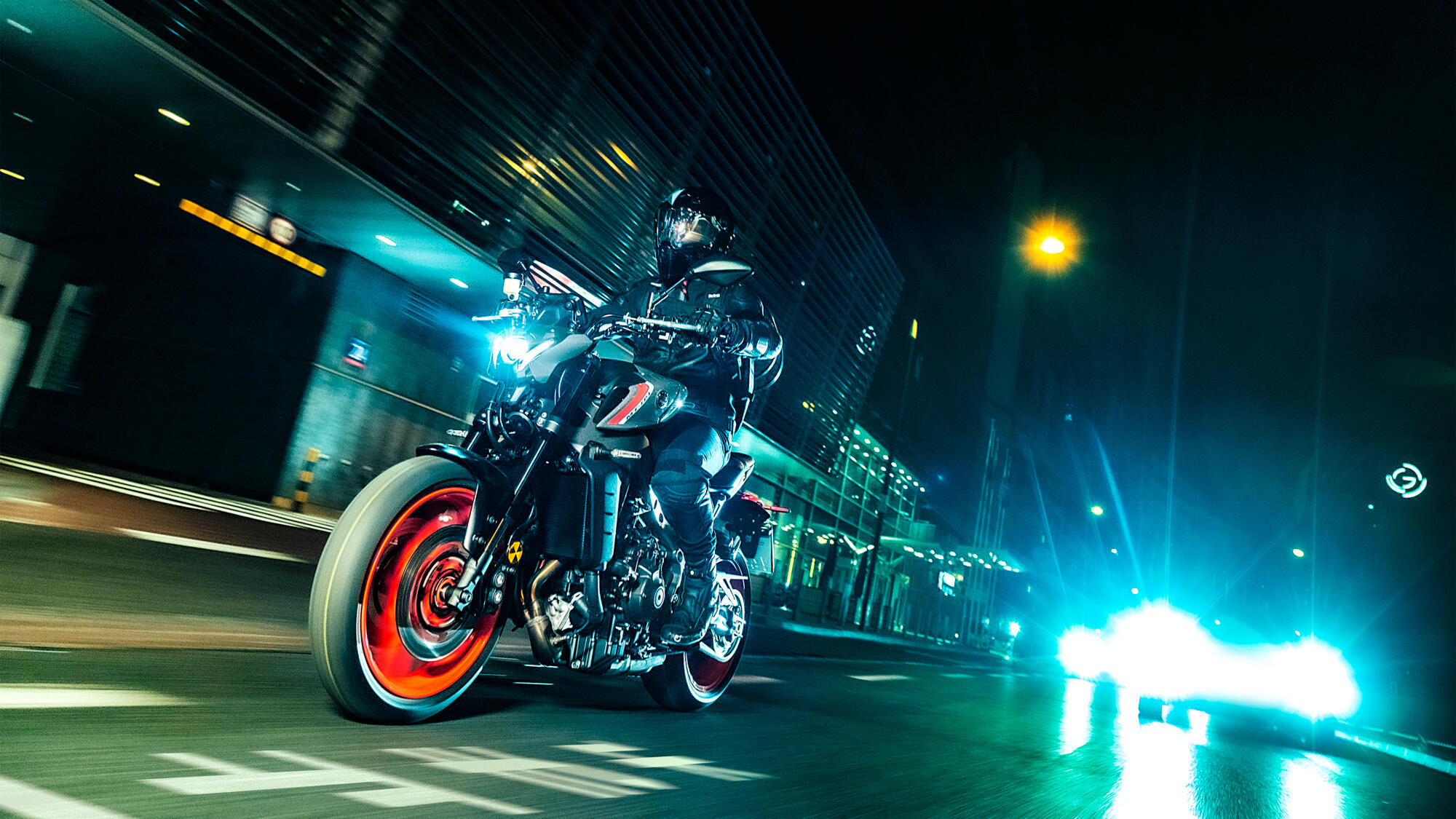 2021-Yamaha-MT09-EU-Storm_Fluo-Action-004-03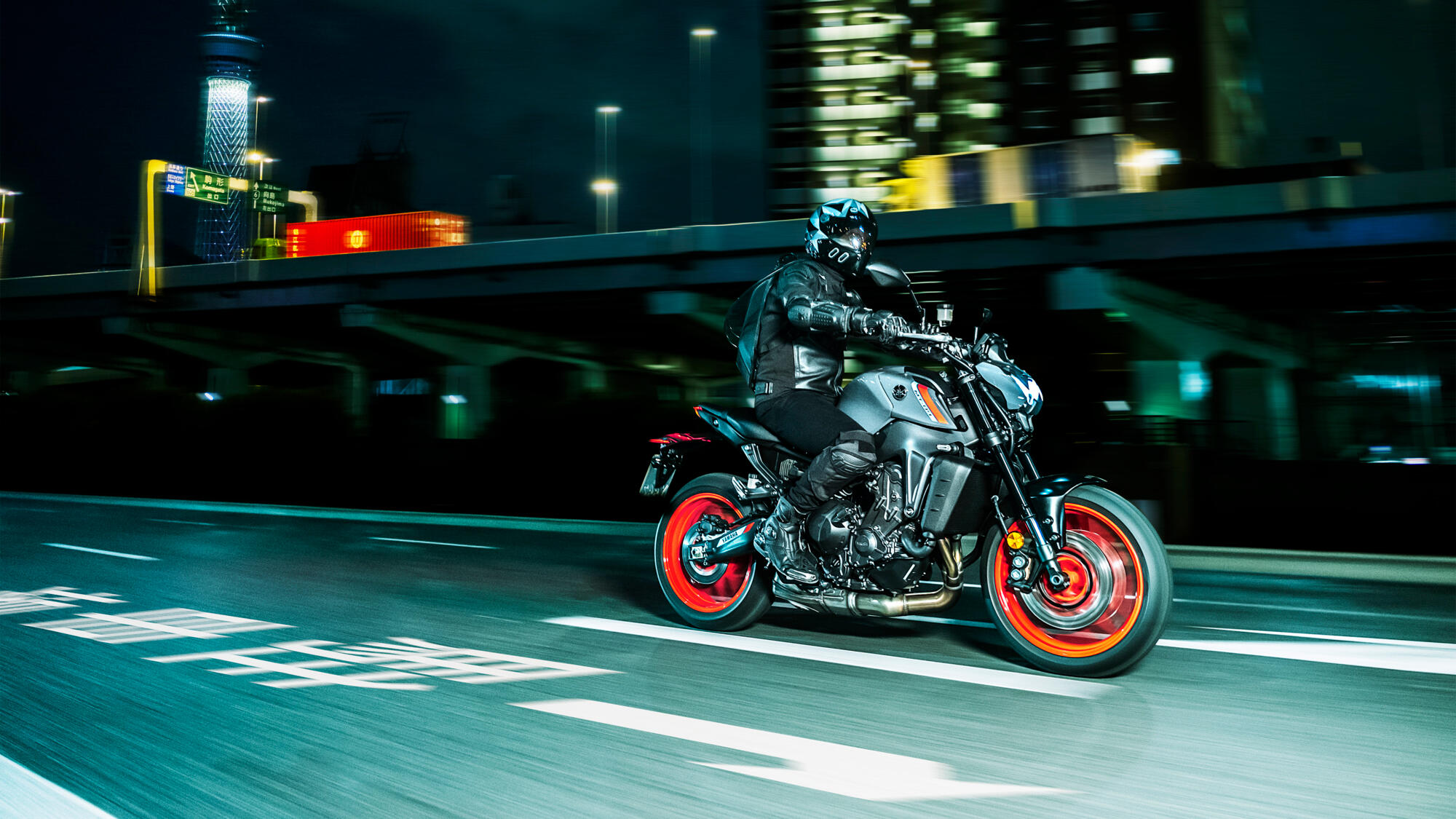 2021-Yamaha-MT09-EU-Storm_Fluo-Action-006-03
2021-Yamaha-MT09-EU-Storm_Fluo-Static-001-03-1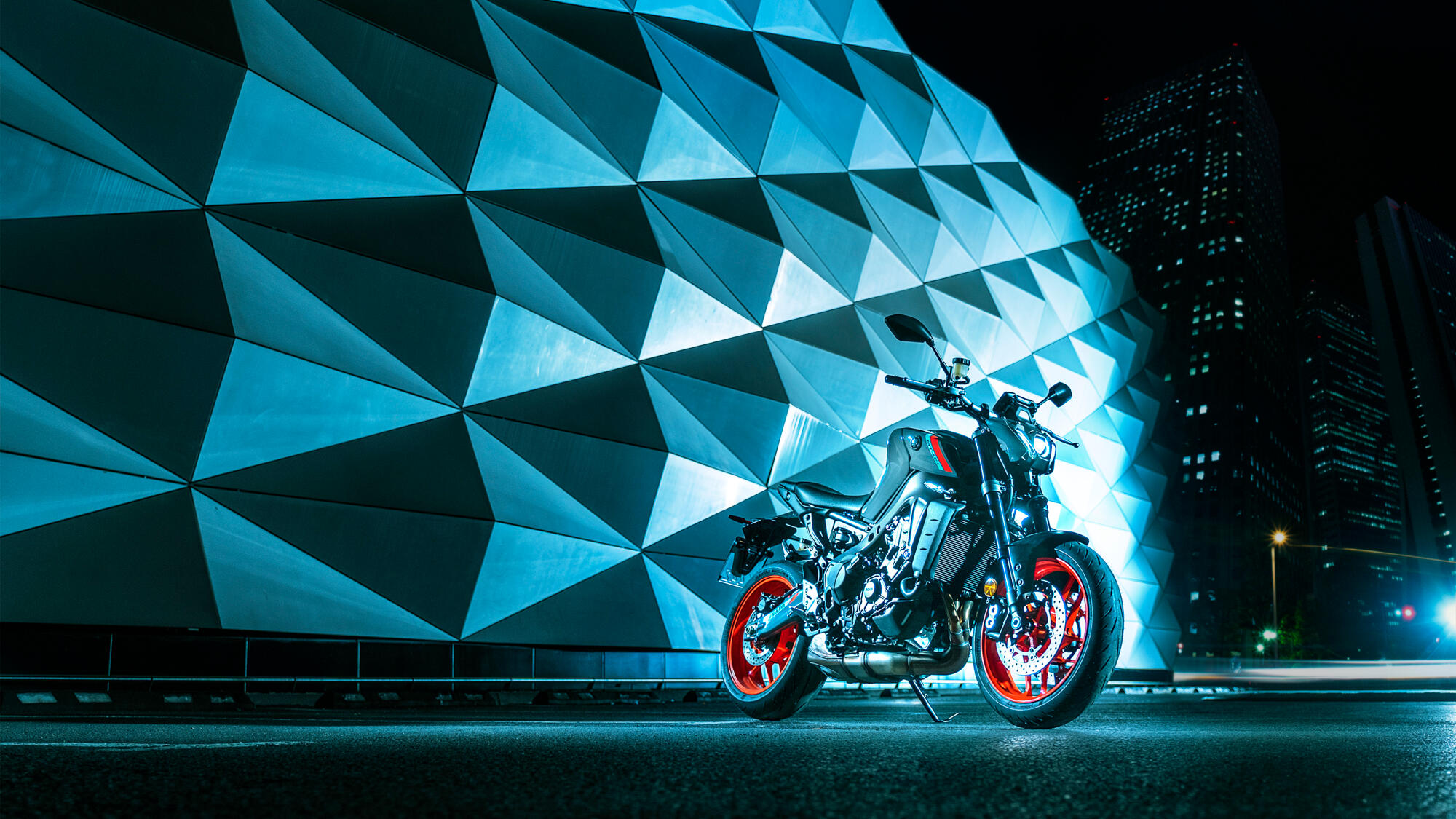 2021-Yamaha-MT09-EU-Storm_Fluo-Static-006-03-1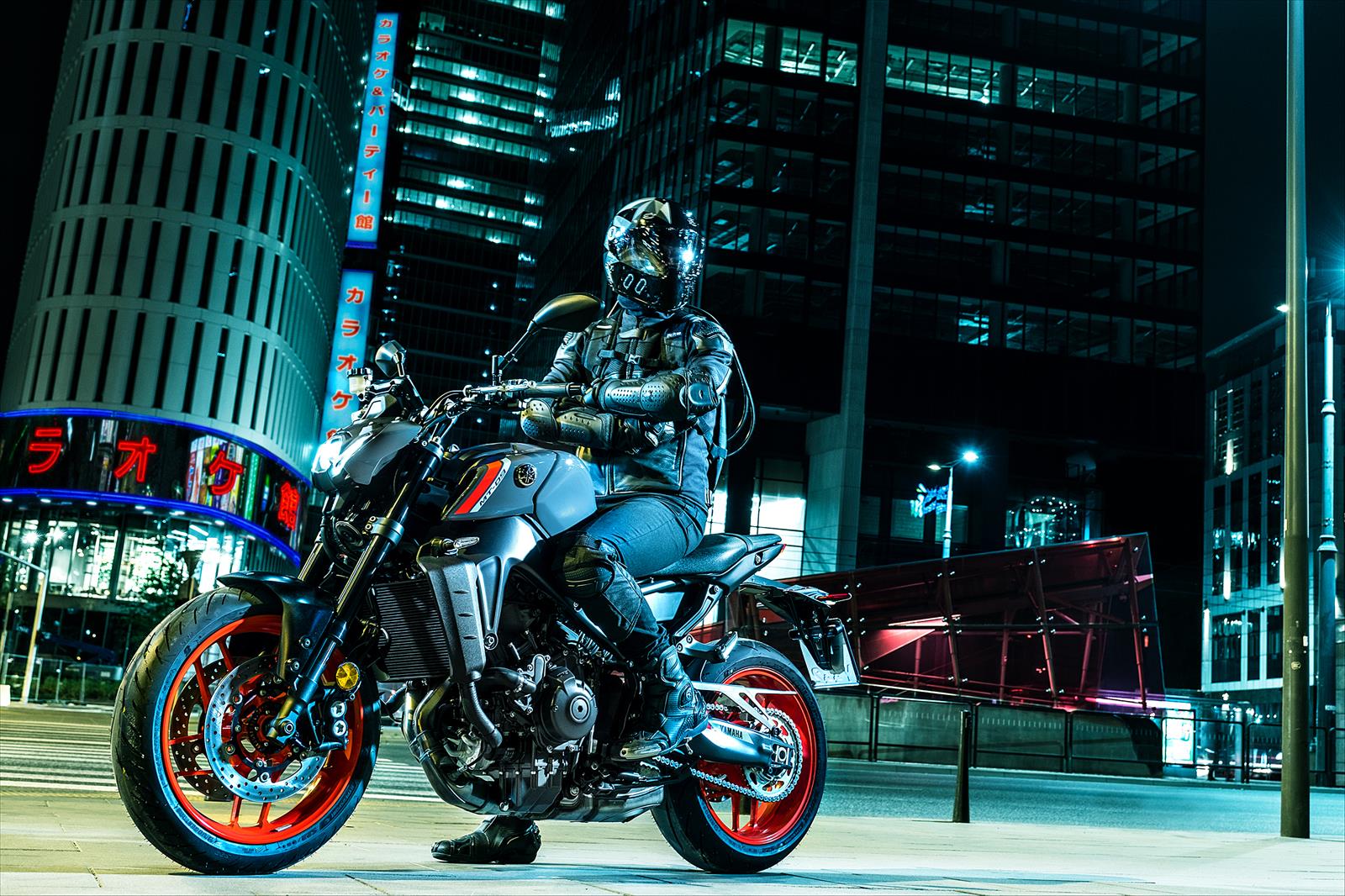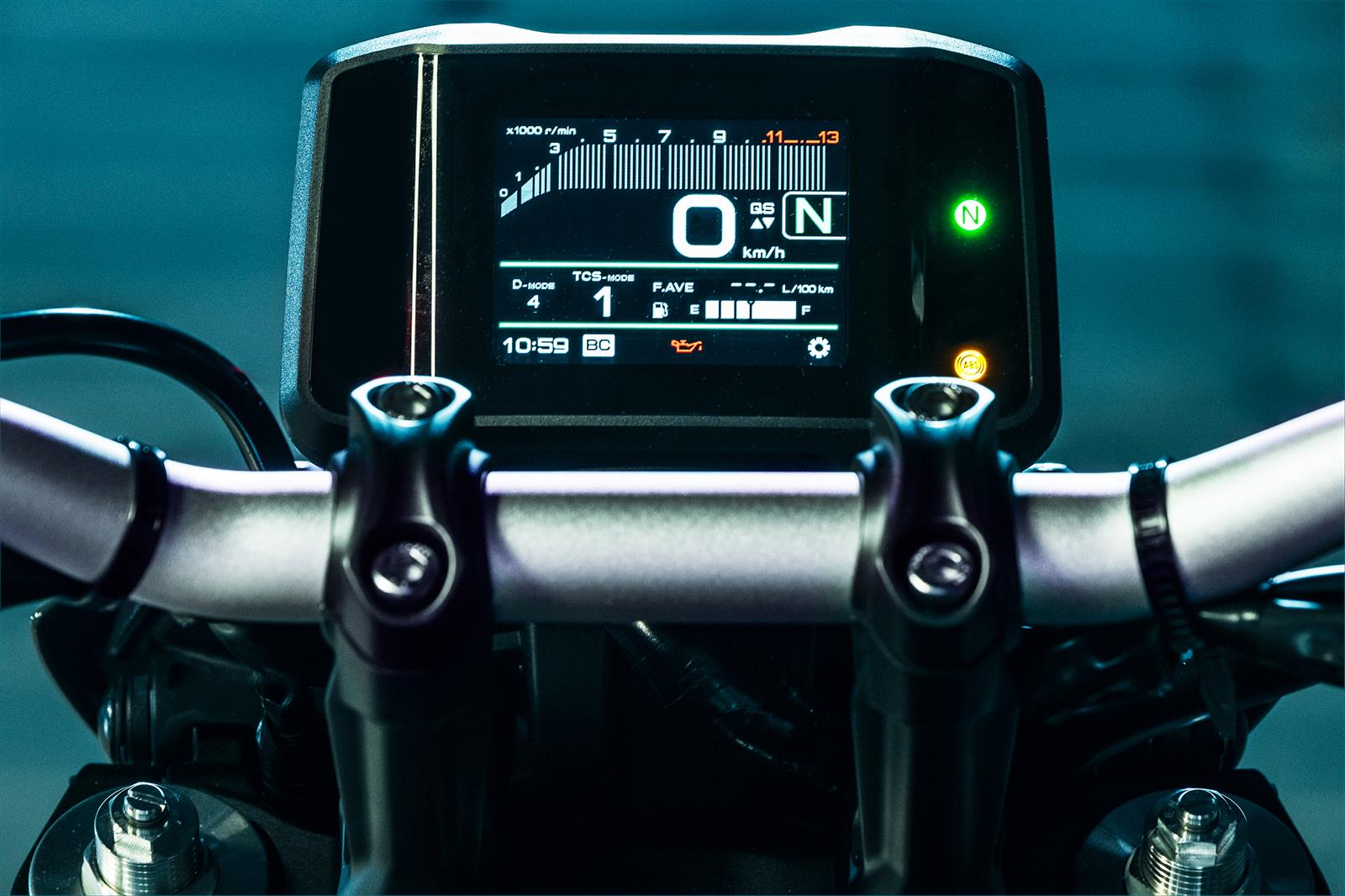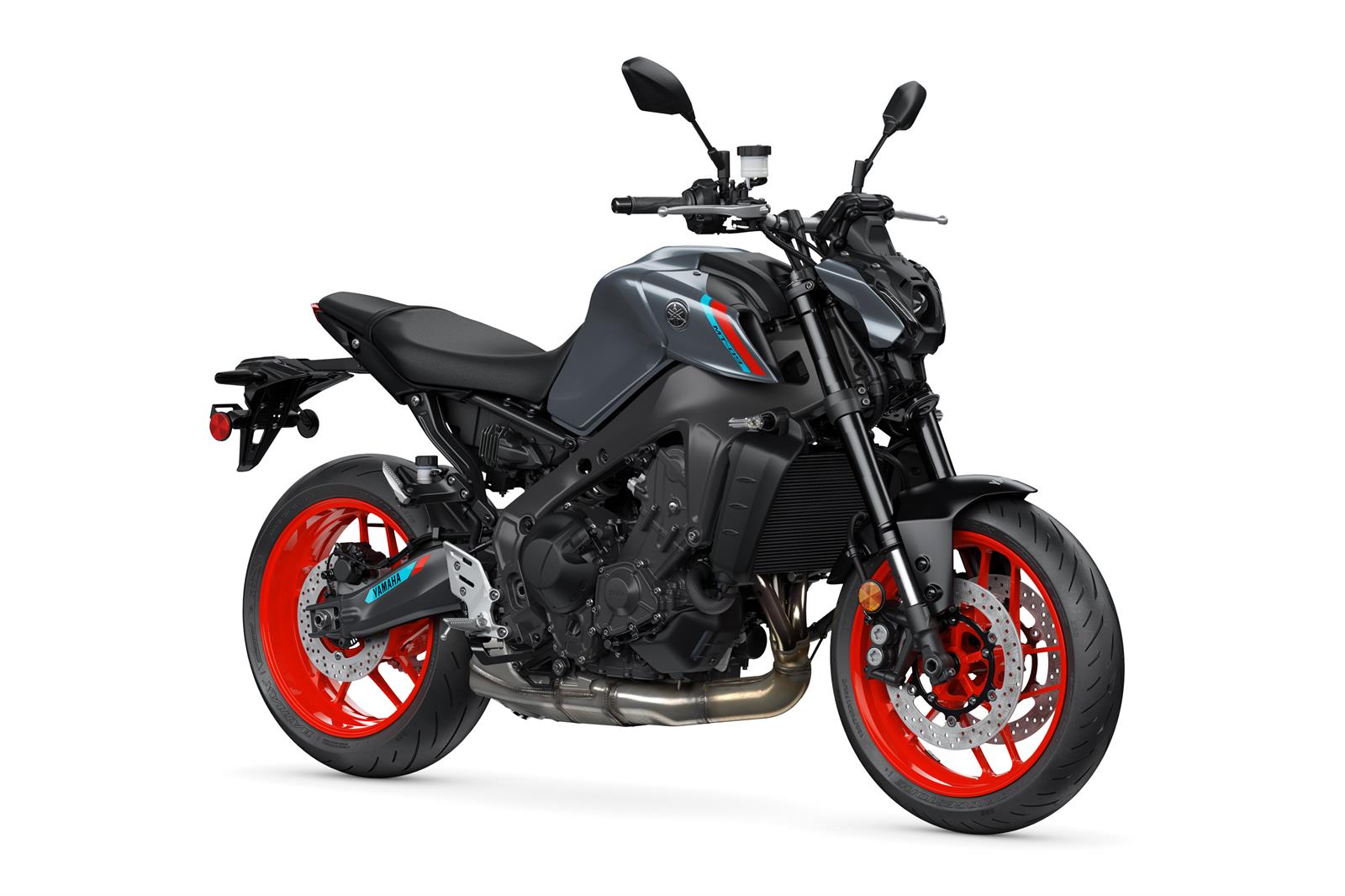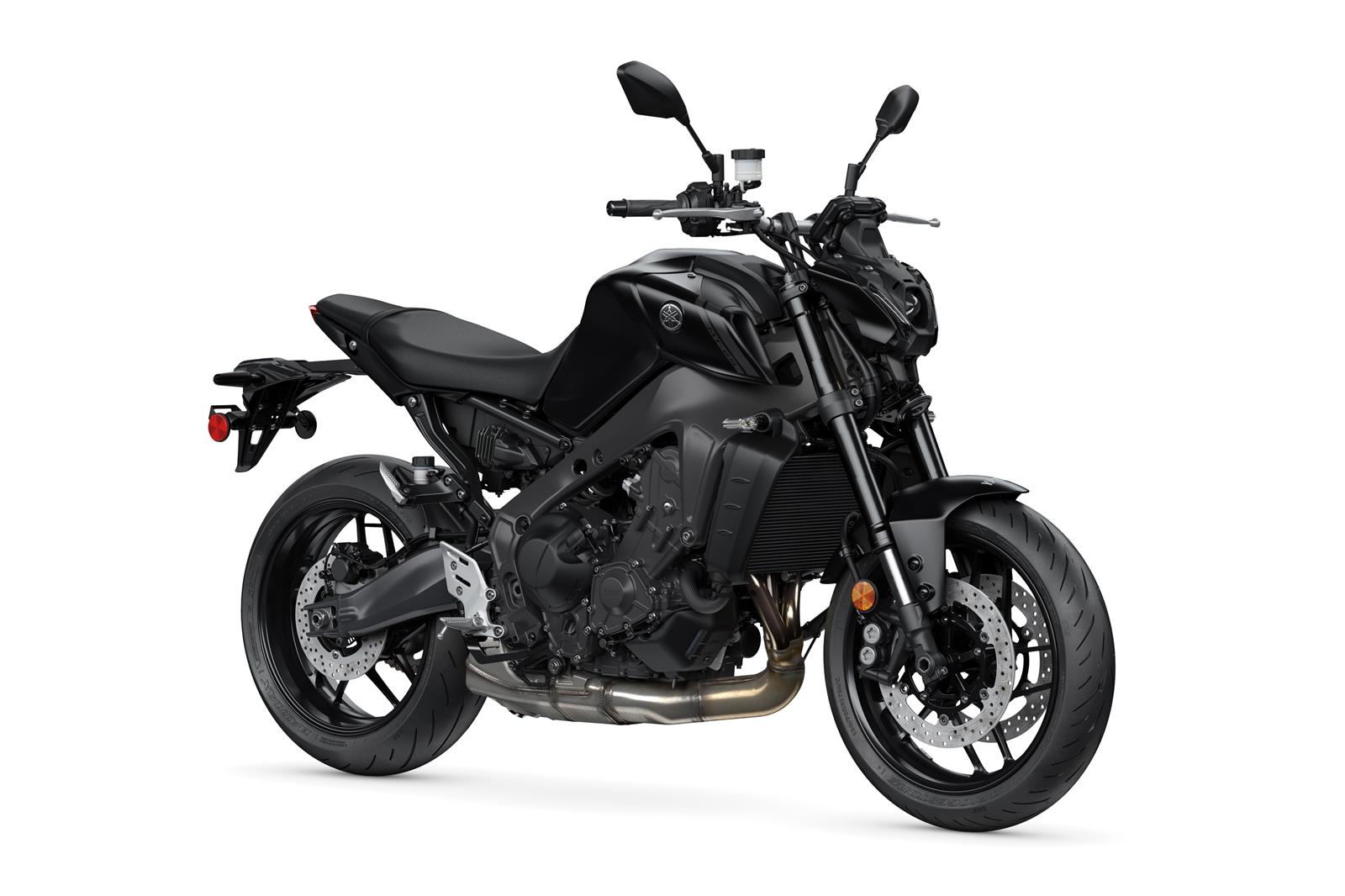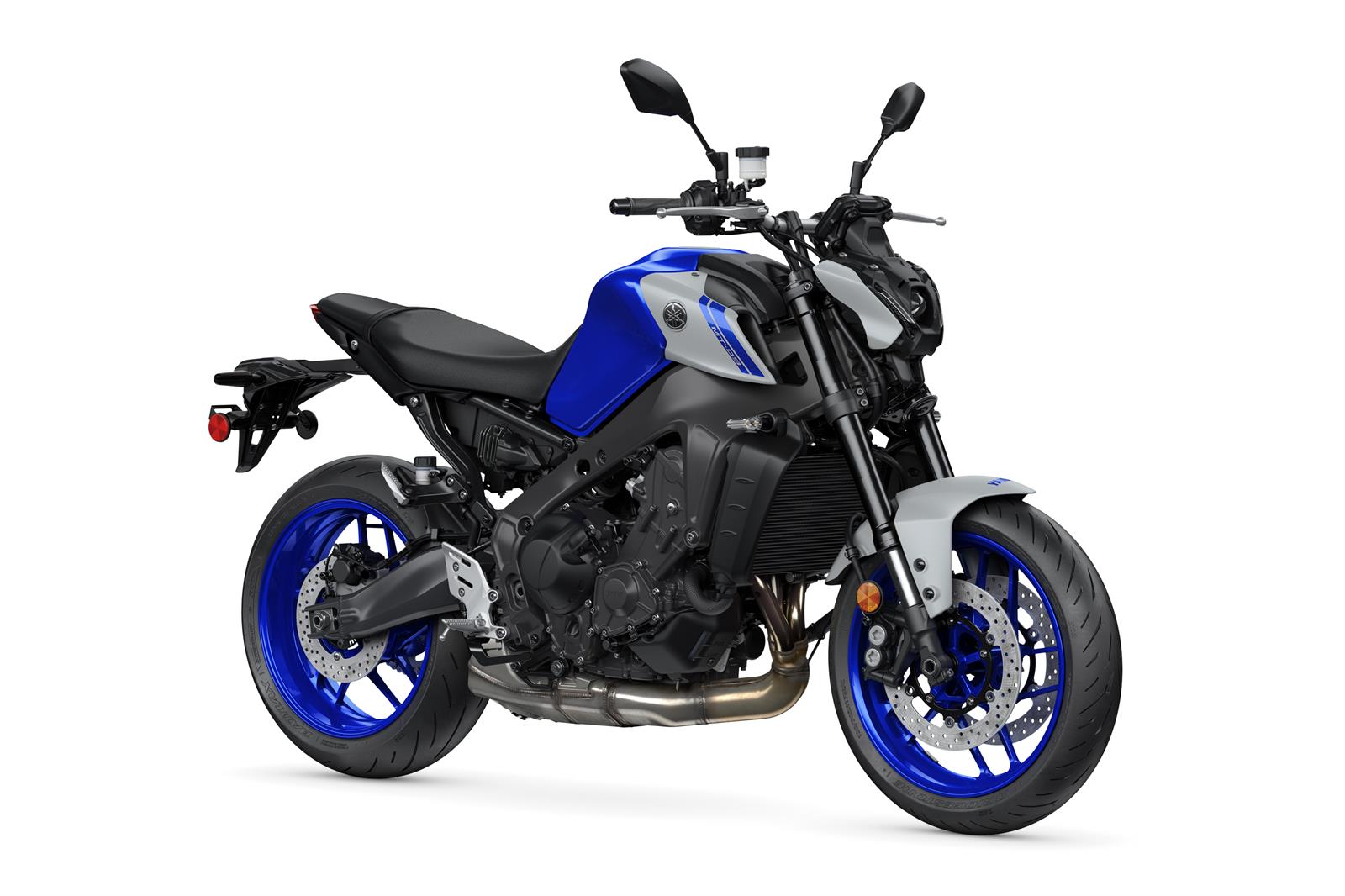 Quite whether these flood the market in the same way its predecessors did is yet to be seen… all that spec has to come at a cost and so far its unclear what the price point will be. However, like the Tenere 700, it wouldn't be the first time that Yamaha surprised the market with a super competitive price point, so we'll have to wait and see on that one.
So in all, this new MT 09 could be one of the biggest new models for 2021 and on paper at least – it rocks!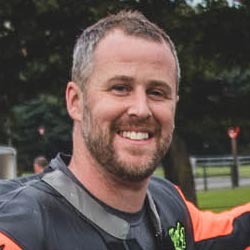 Related posts