Ducati Panigale V2
The review from Knox
WRITTEN BY AARON TRAVELL
PUBLISHED: June 2nd, 2021
Never lose an opportunity of seeing anything beautiful, for beauty is God's handwriting.
— Ralph Waldo Emerson
The Ducati Panigale V2 personifies Emerson's quote… this is a beautiful motorcycle and it makes you take every opportunity to take that in. Absorbing its beauty from different angles, seeing it pop against breath-taking scenery, watching others admire it on ride outs.
Based on looks alone, we would buy the Panigale V2, the architecture of the bike, that front end, the fact they revealed part of the exhaust when they could have covered it up, Ducati got the aesthetic of this bike so right, it's simply jaw dropping.… but the fact that it rides so well – well that's another story altogether.
The drama felt when you look at it matches the way it rides. From the initial turn of the ignition, you are met with the thunder of the v-twin and its loud exhaust note. In person the V2 sounds amazing, and on full gas, the thing just booms!
The V2 is powerful. Anyone thinking this is a poor relation to a Panigale V4 is mistaken. The V2 may be a relation, but it's not a poor relation to anything – it is very fast! The 955cc Superquadro v-twin pumps out 155hp and 77lb-ft of torque. There is a lump of torque down low, but it doesn't run out of power like a traditional V-twin might, the V2 delivers some serious urgency at the top of the rev range. The road going appeal of a 1000cc superbike is the feeling of power that you don't get with smaller capacity sports bikes. The V2 has a lot of the lower speed urgency and grunt that makes it an incredibly engaging bike to ride at realistic road going speeds, and it's "in gear" performance is excellent!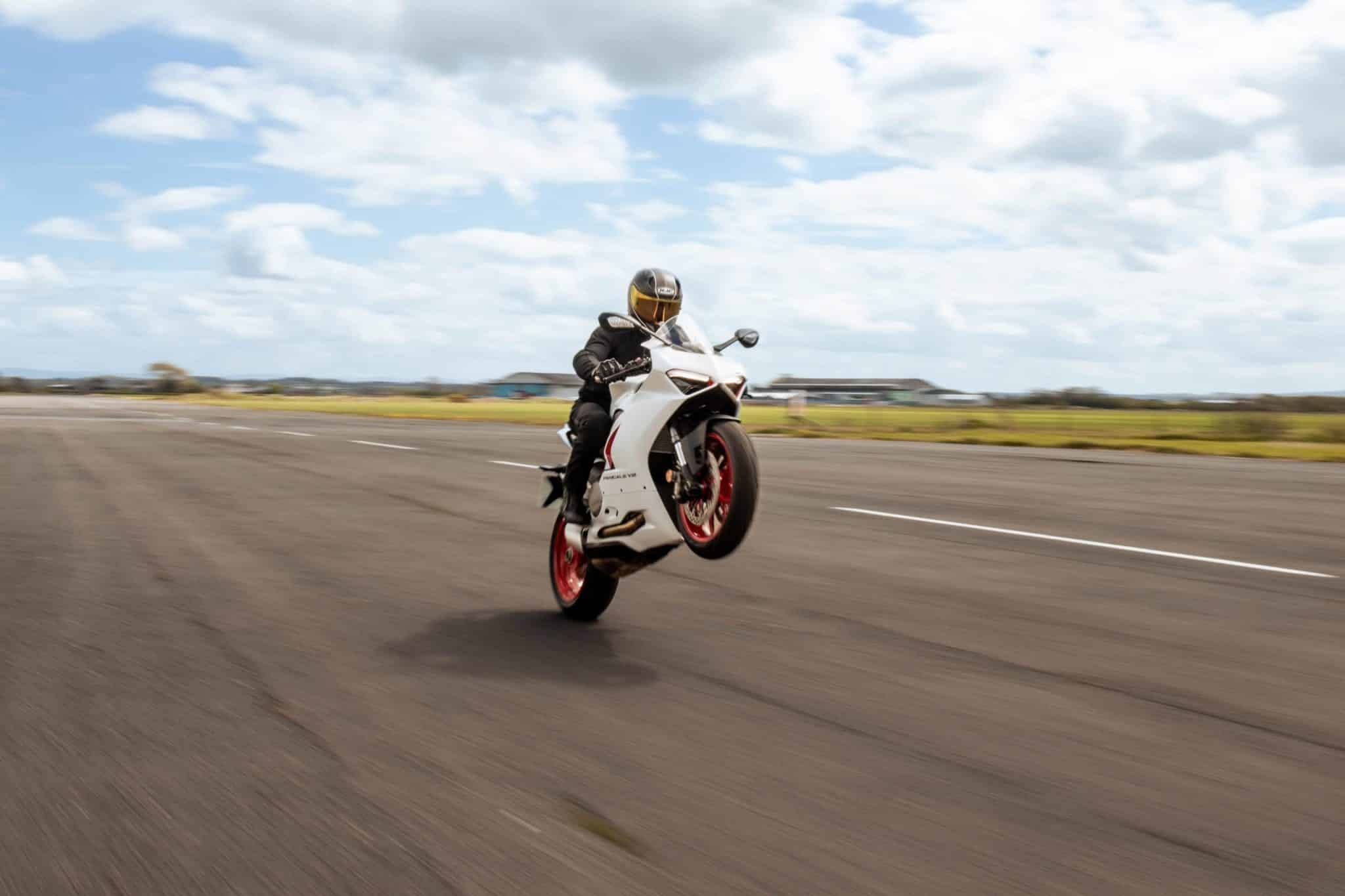 However, we did want to stretch its legs a bit more, so as part of our testing, we went to the airstrip and the bike performed amazingly well achieving a 0-60 in 3 seconds! We've done this on a number of bikes now and in our hands, the V2 is the quickest bike we've ever launched. 0-60mph at 3 seconds flat, quicker than we even managed on the ZH2! It's incredibly easy to launch the V2, in fact you can really mess up your launch and still be fast because you are straight in the power. While you'd think with all the torque the V2 would wheelie all the time and of course we did do some, Ducati have clearly engineered the bike to get its power down to the tarmac without the wheel in the air, meaning that we could confidently turn off traction control to get the most power possible and launch it really hard.
Handling wise, the V2 is amazing, Showa big piston forks and a Sachs shock providing the suspension set up. This is a fairly plush set up as it is, really nice at handling road going bumps and undulations.  For track, I'd probably want to stiffen it up, in particular the shock, but it's all adjustable. The riding position is on the aggressive side of sporty, more sporty than a GSXR for example, with a jacked up rear seat and high rear set position. This wouldn't be a bike I'd like to do long mileage on, but for shorter blasts, it's awesome, and for track days it would be fantastic! The bike initiates a corner really well, holds a lovely line and we've already discussed the corner exit! Being a big twin, we were expecting massive amounts of engine braking, rear wheel squirming under hard braking, but with the engine brake control there isn't, its lovely even under aggressive down shifts aided by the seamless quickshifter/blipper fitted to the bike.
Electronics on the bike are sophisticated, each mode giving nice differentiation but being the bike it is, we opted for track mode most of the time. A state of the art 6 axis IMU controls all aspects of electronic interference, traction control, wheelie control, cornering ABS, the quickshifter EVO 2 is sublime, interacting with the slipper clutch and engine brake control to aid smooth braking and corner entry. The quickshifter Evo2 adjusts its kill time at rpm's above 9,000rpm reducing the jerkiness often found with quick-shifter's that are asked to operate across all engine speeds. The Panigale even has a GPS Lap timer.
The brake set up on the V2 is excellent, premium Brembo M4 callipers and matching master cylinder providing beautiful braking progression and feel, a soft initial touch and powerful progression – it's a lovely set-up and the ABS is not intrusive at all with a setting allowing rear wheel lift before interfering – an option that is really helpful for track work.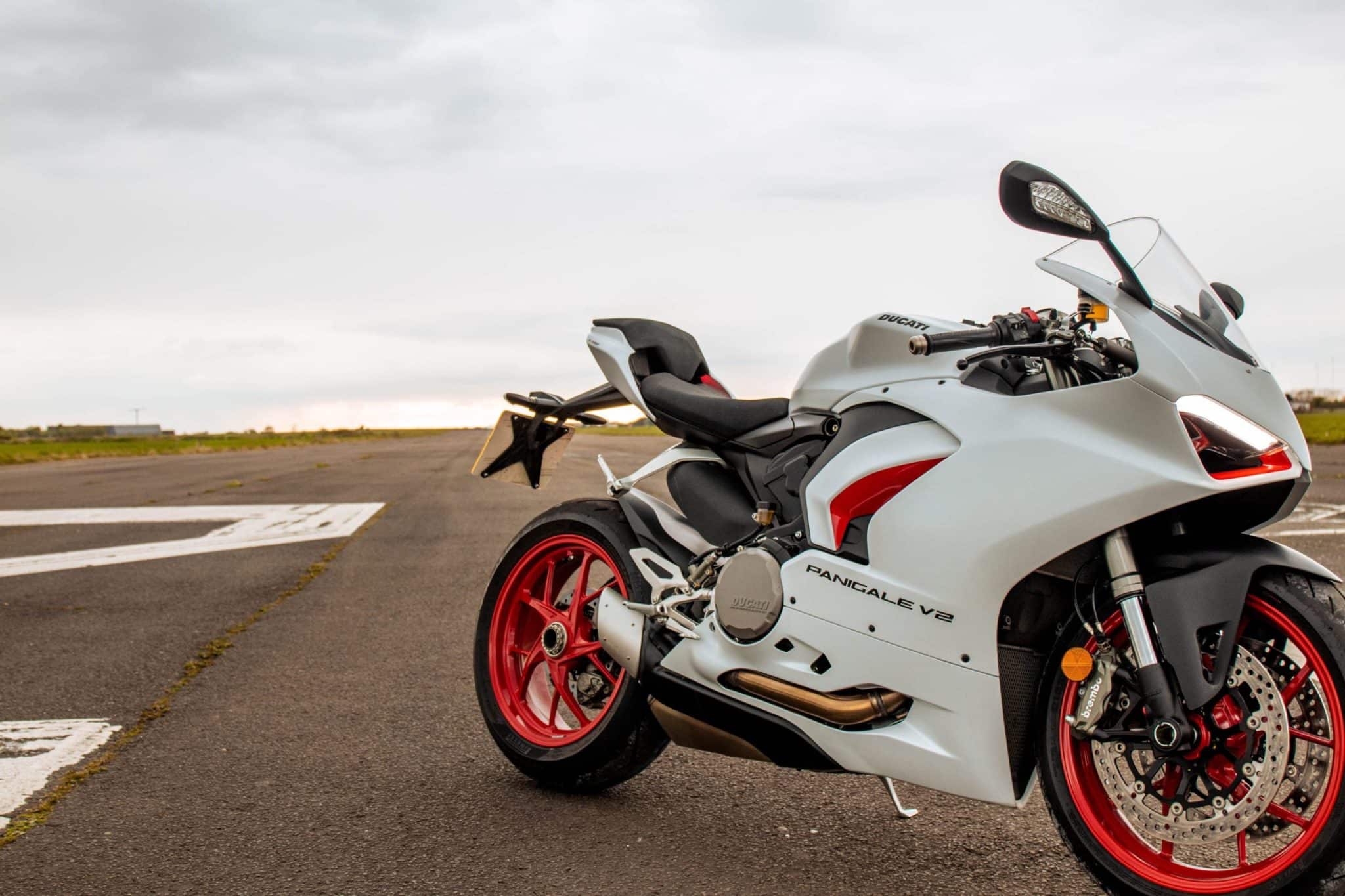 Completing the handling package are the Pirelli Rosso Corsa II, a massively impressive tyre that works in all conditions and is brilliant for track days with the ability to drop rear tyre pressures. In fact performance wise, it says it all when Alesandro Valia lapped Jerez at 1.48 – only 11 seconds off the MotoGP lap record, pretty amazing considering the comparison to a multi-million dollar factory race bike.
If this is sounding too sweet for you, are there any thorns in the side of the rose that is the Panigale V2? A couple of small things we noticed :
The bike doesn't always start up great. You will need a good battery if you own this bike and a regular charge as it takes a lot to turn it over. As Ducati's famously do, the engine creates quite a bit of heat through the seat, not a problem when you are riding on open roads, but city traffic in hot weather will leave you feeling pretty toasty.The riding position is definitely on the aggressive sporty side and there are sportsbikes with more comfortable riding positions, and the way the front fairing is designed, clip on risers would be out of the question. Other than that, we're clutching at straws, vibrating mirrors, side stand is hard to operate. But these are all minor blemishes, forgotten the instant that you glance over your shoulder to look at it the millionth time and remember how good it was to ride and how special it made you feel.
In a package that is so good, from its looks to the way it performs to the special feeling it gives you when you ride it, whether or not the Panigale V2 is Gods handwriting, we'll leave that to you to decide, but we think it's pretty close!
So hope you enjoyed that and it was helpful! Please check out the Knox range, and let us know what you think in the comments?!
What we wore on the ride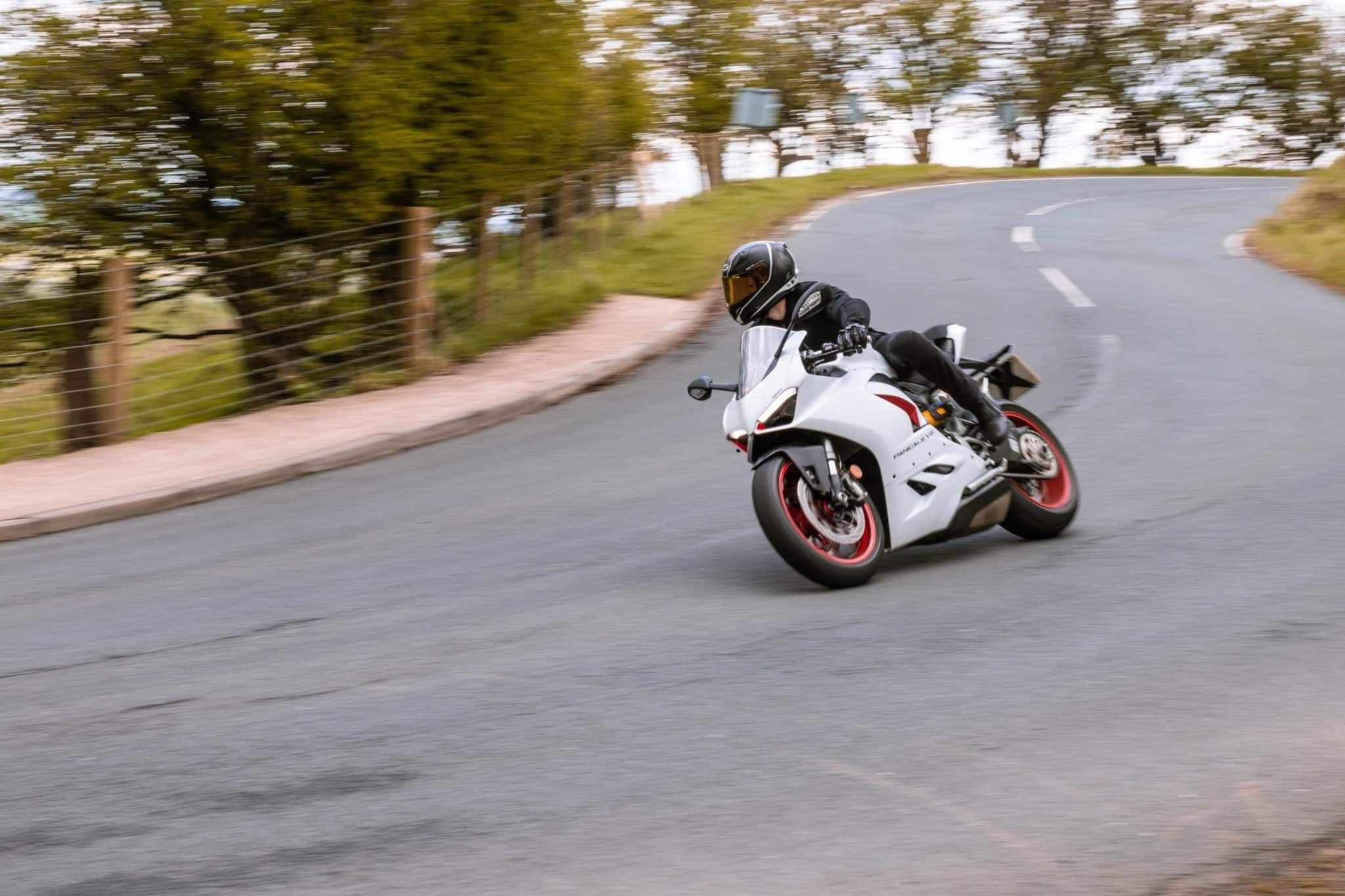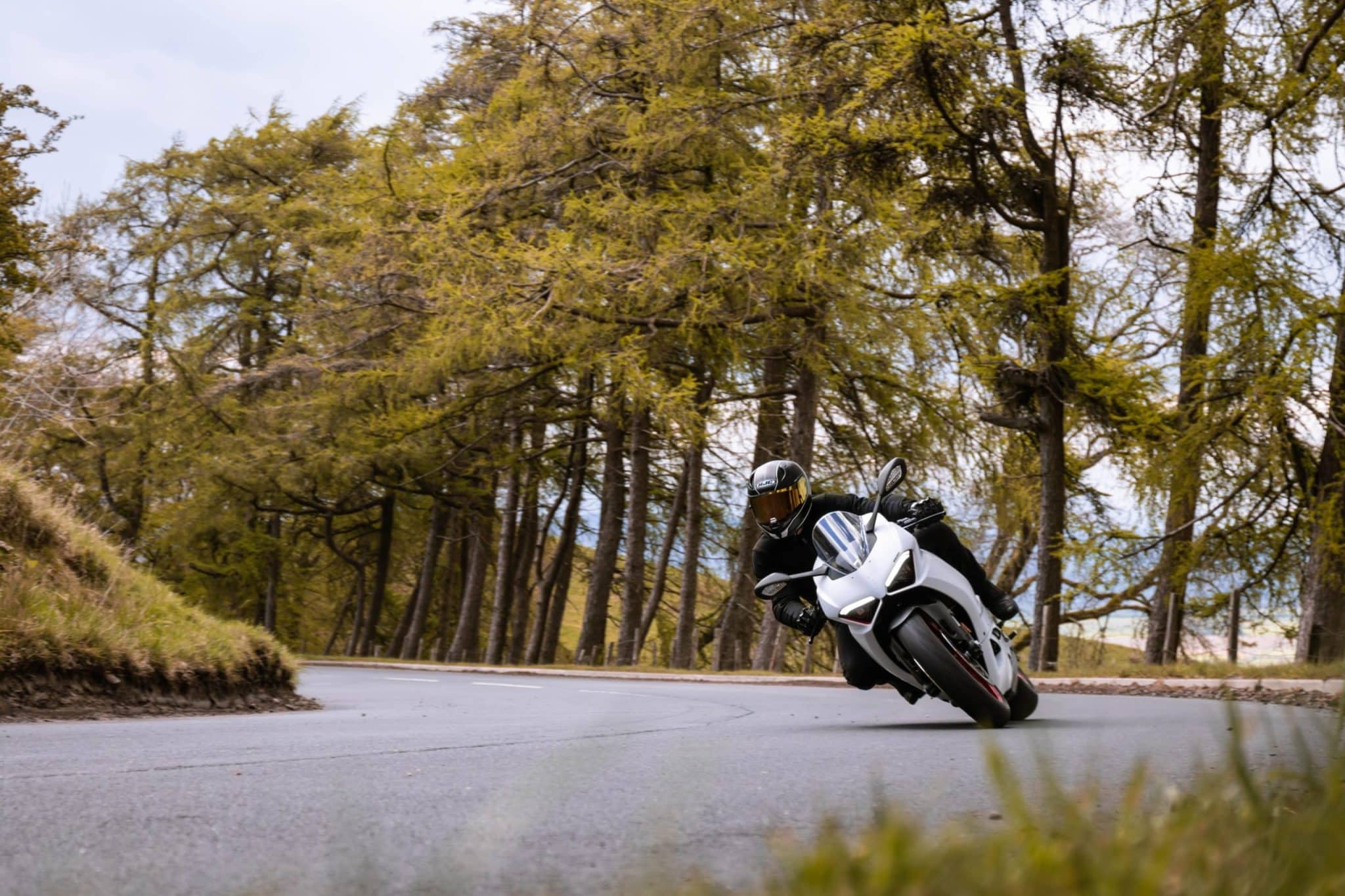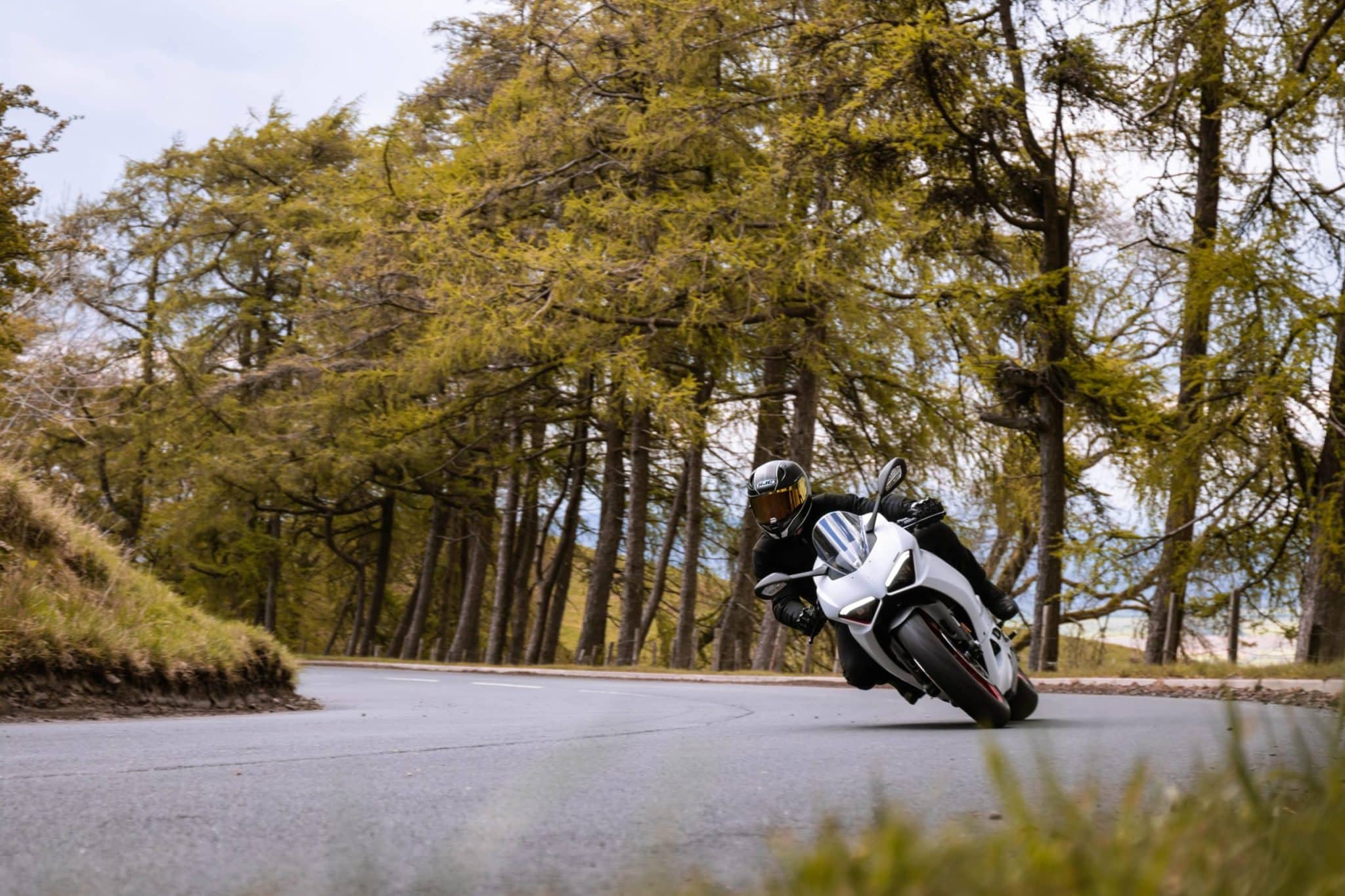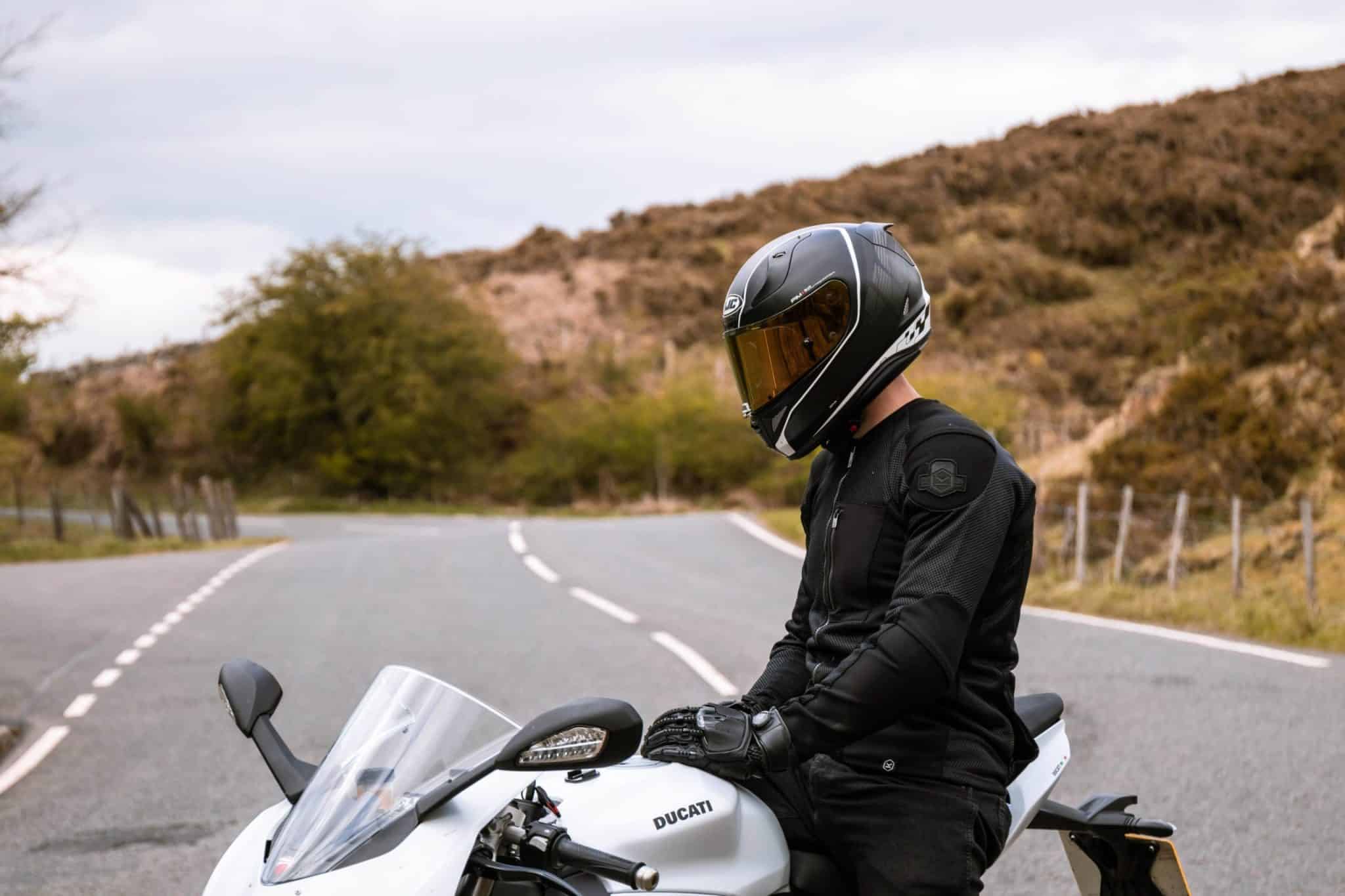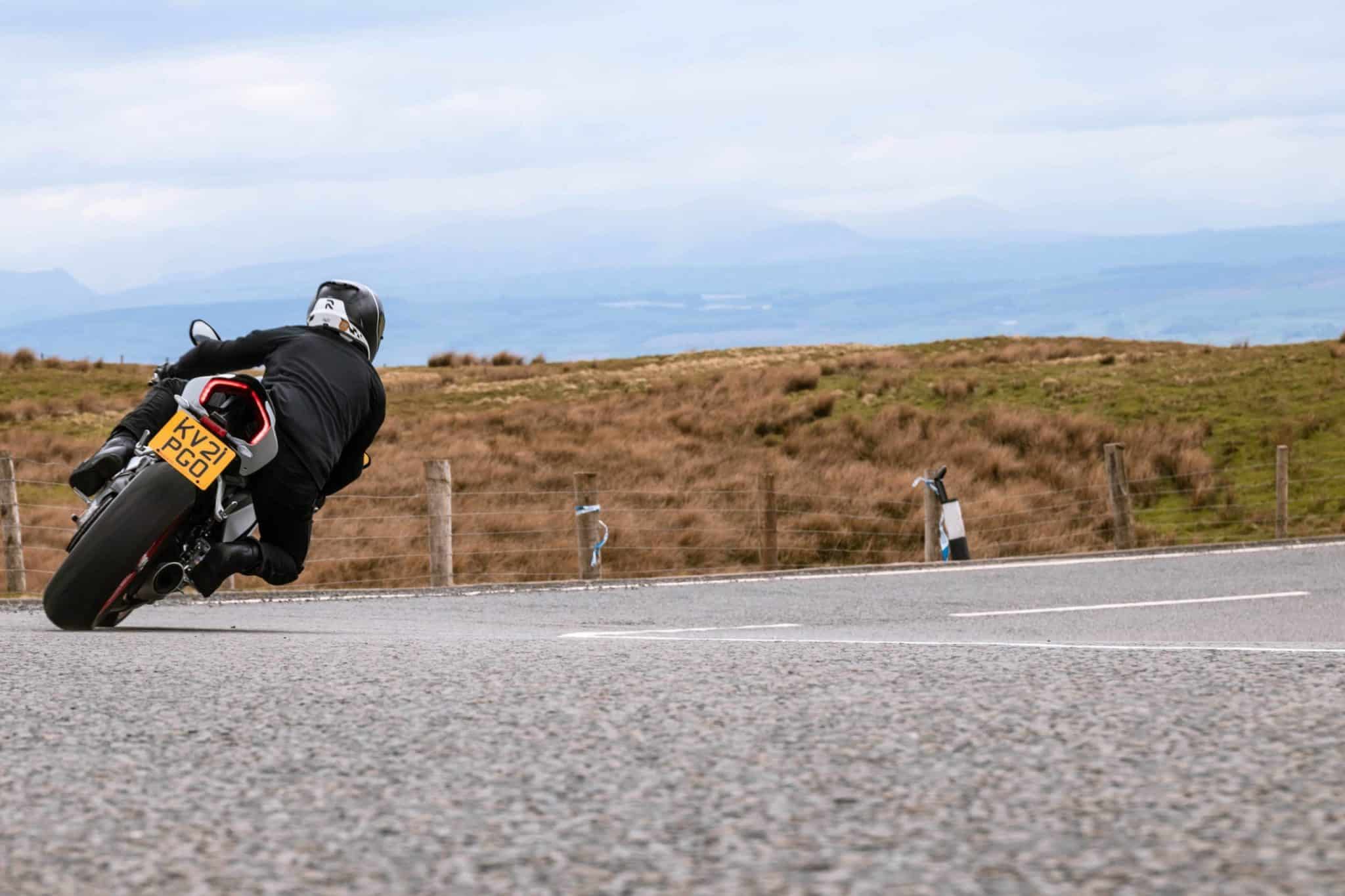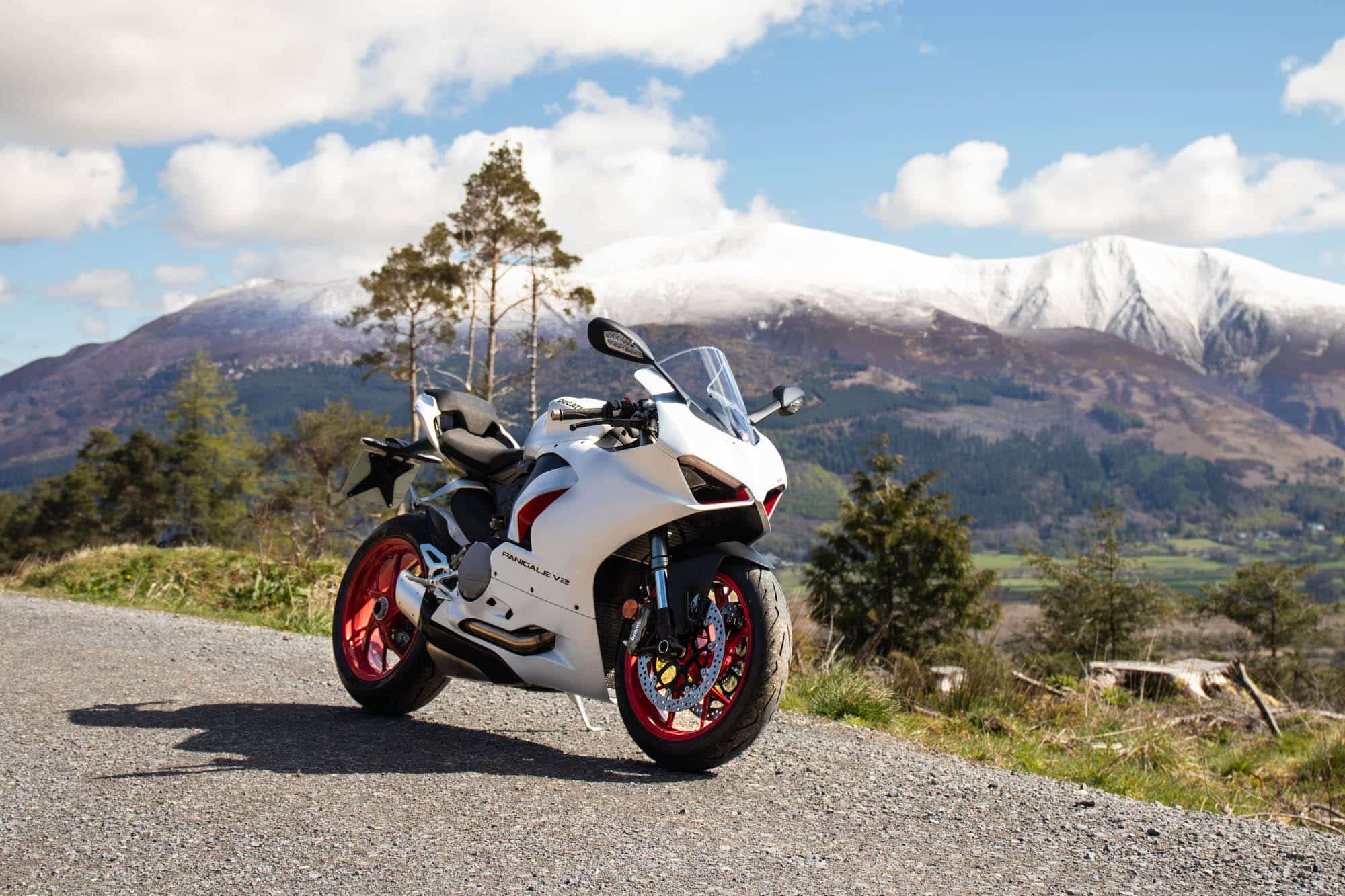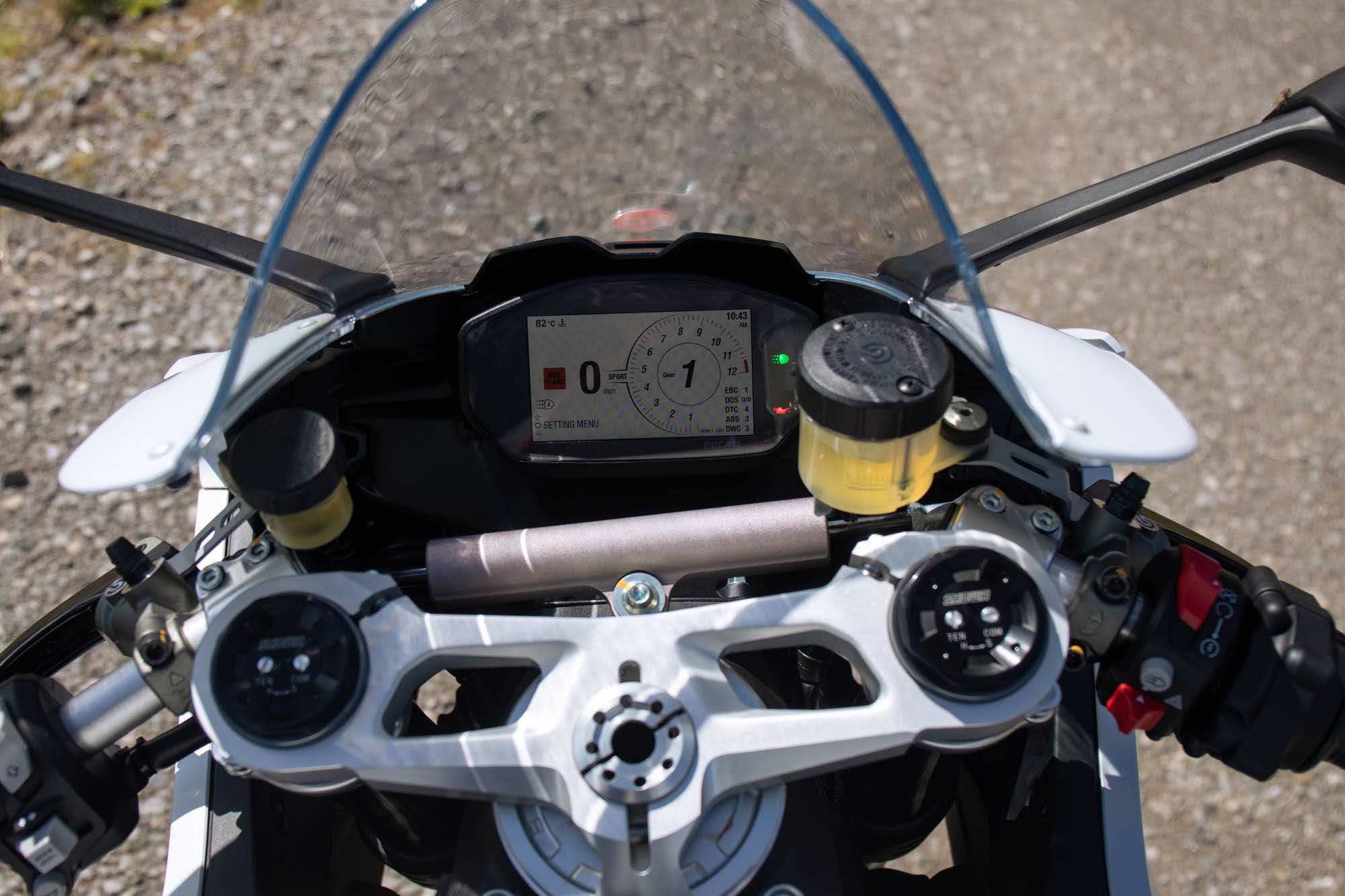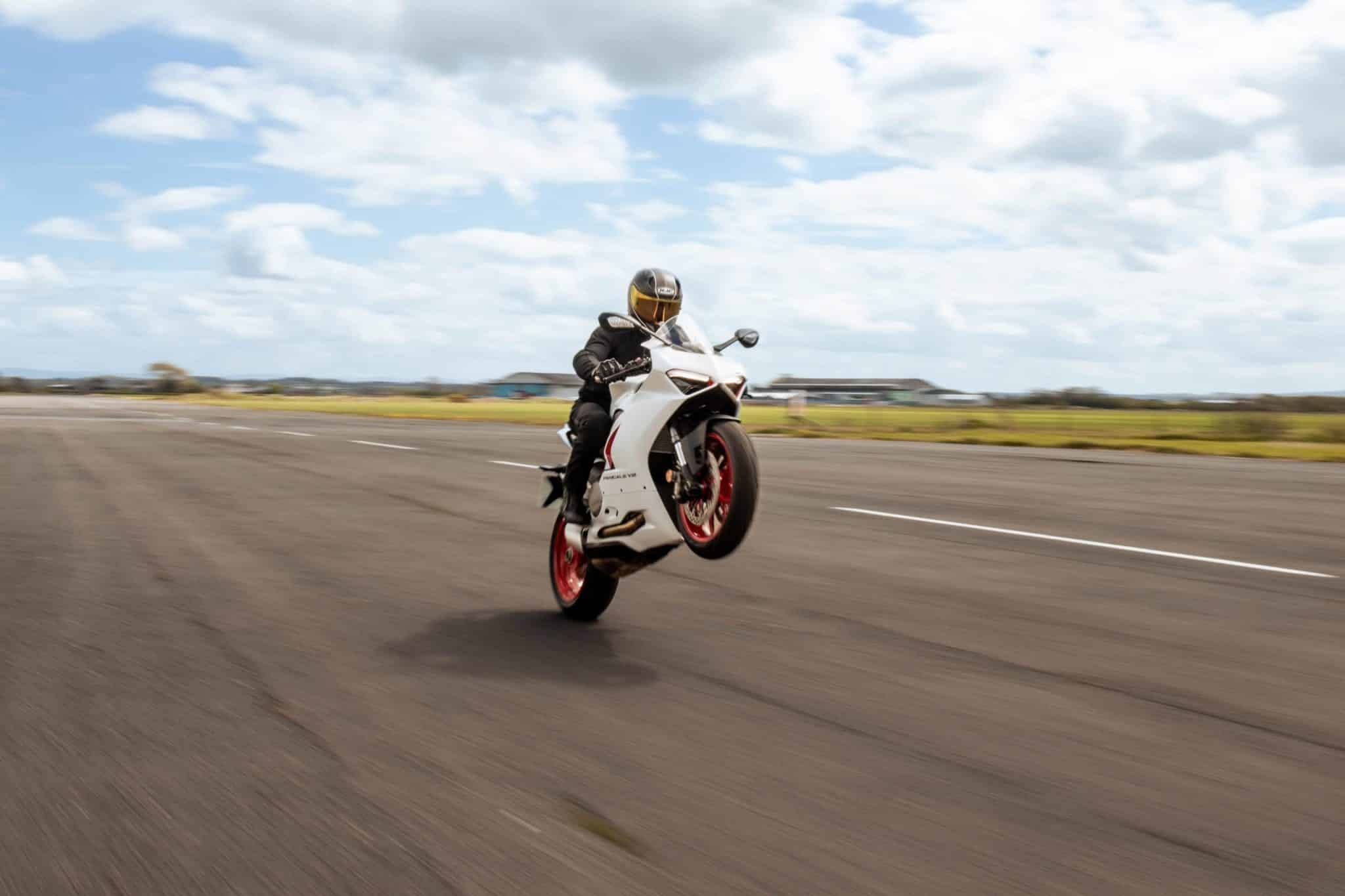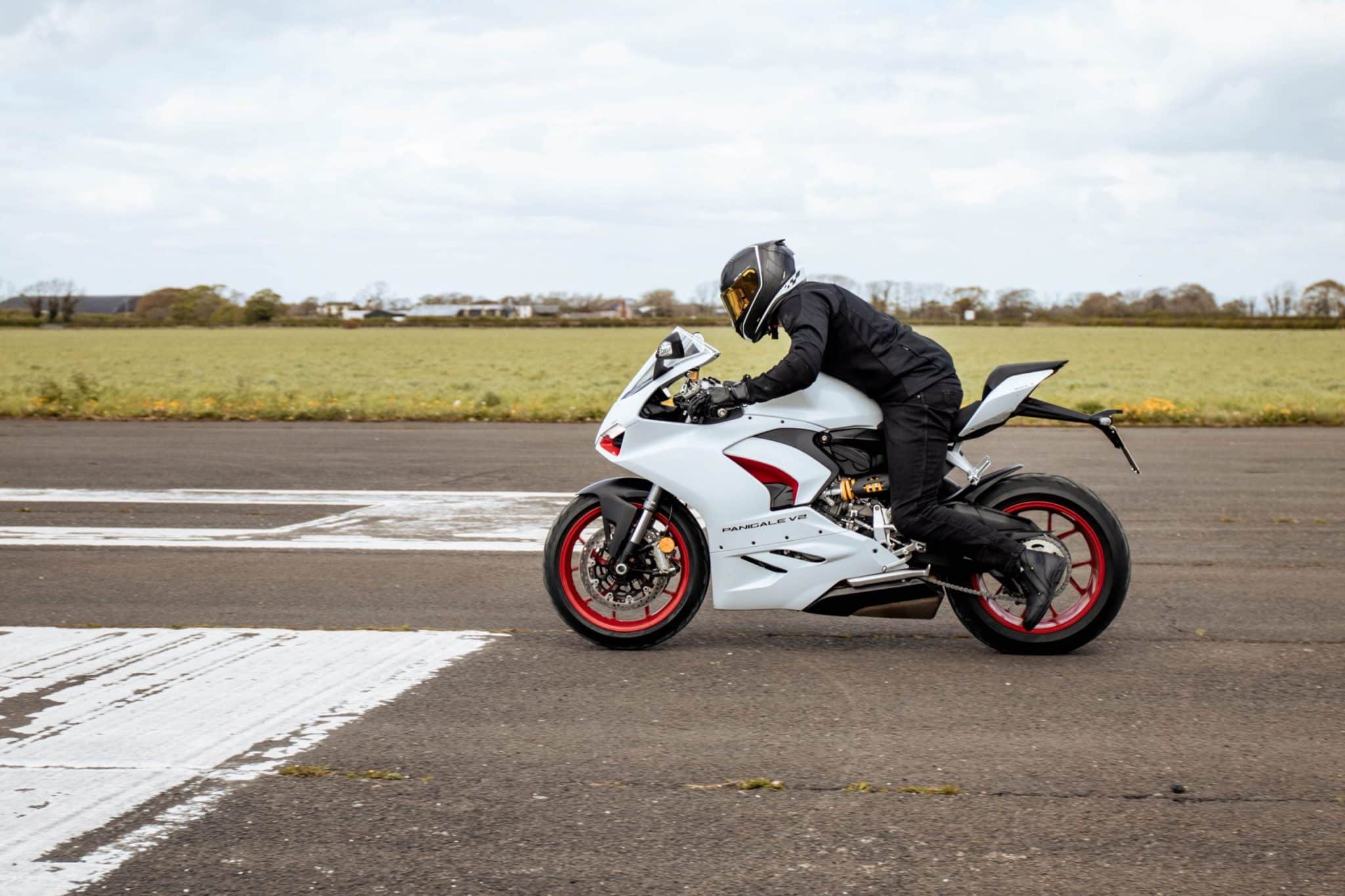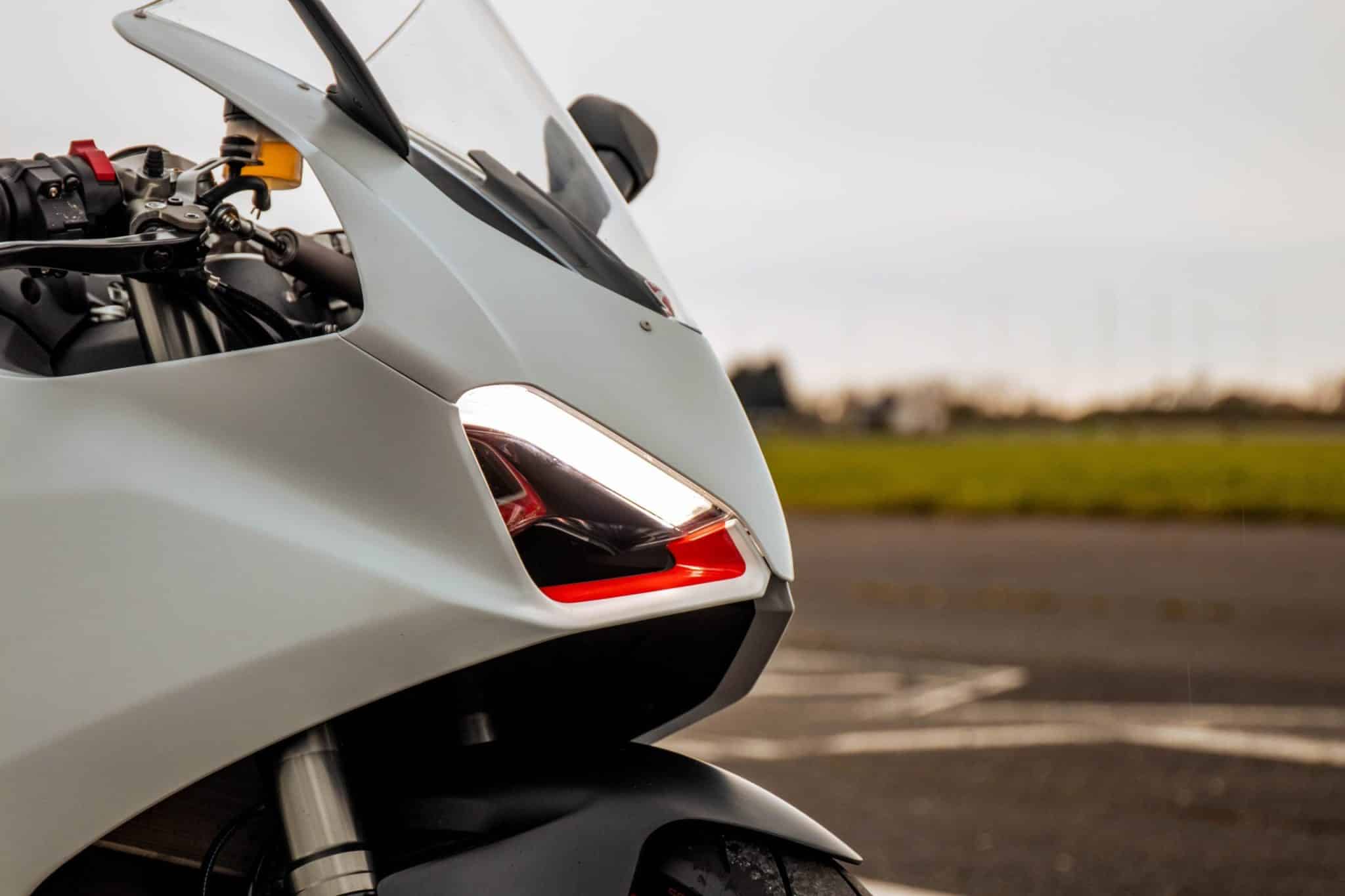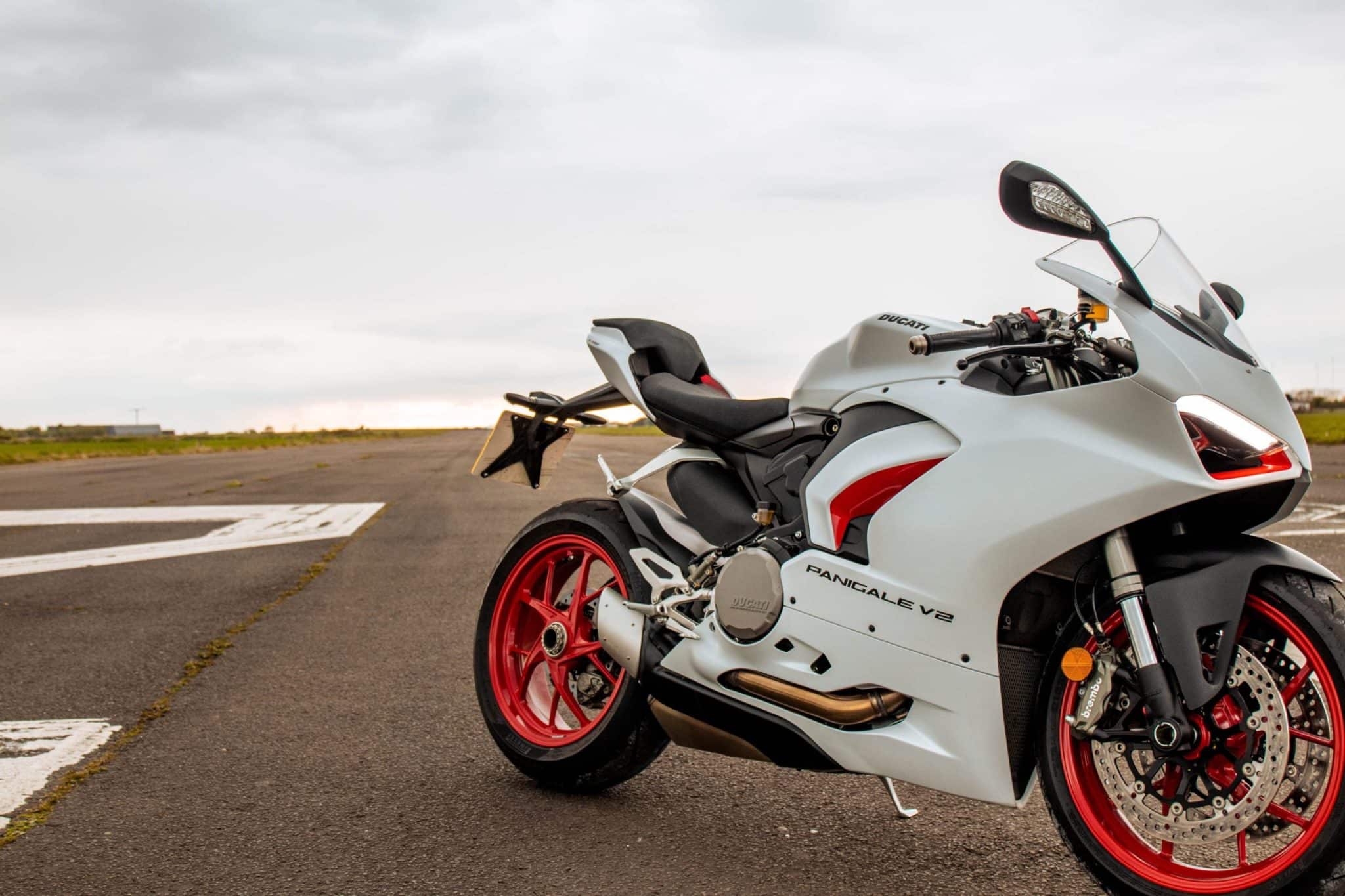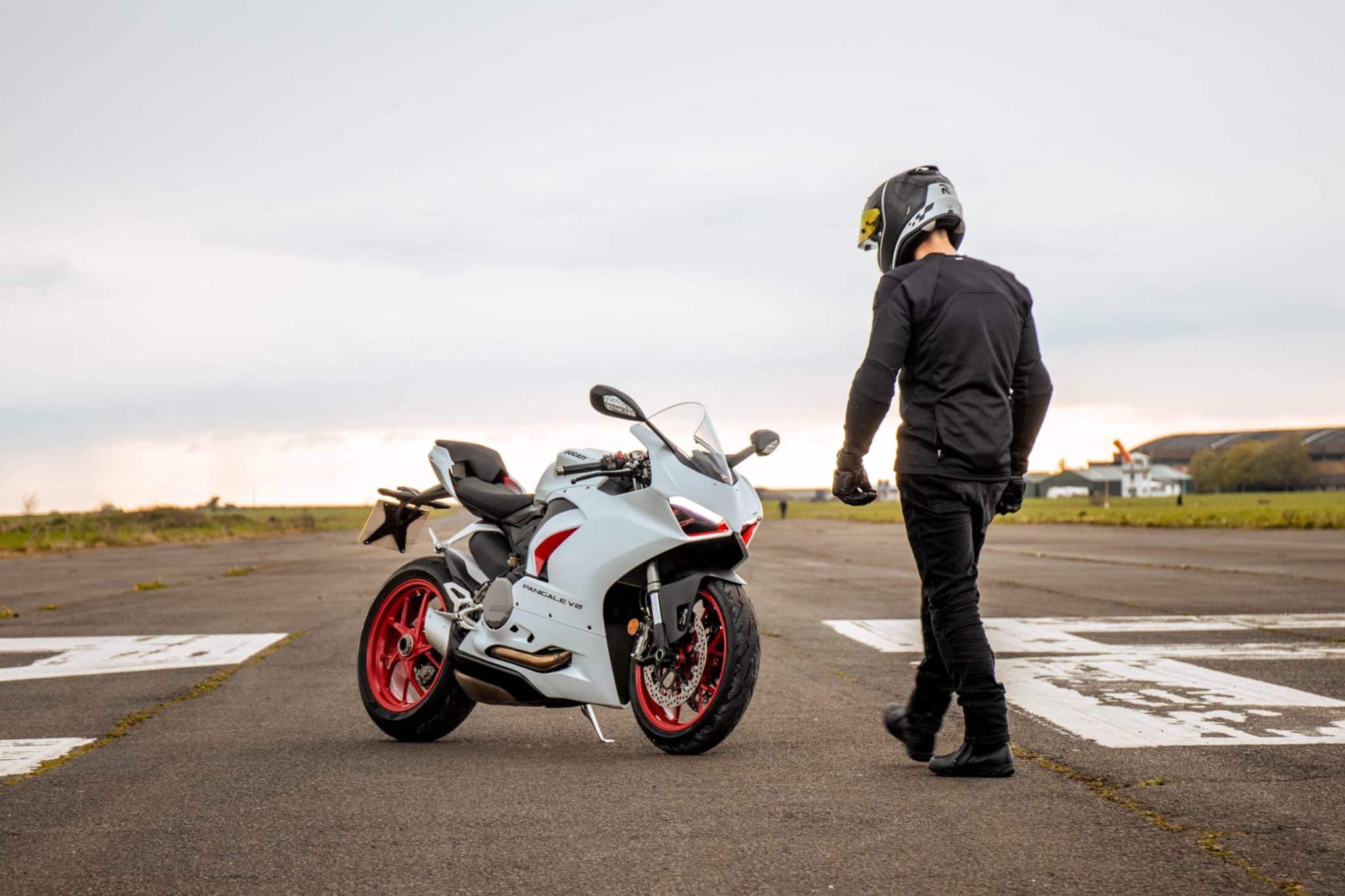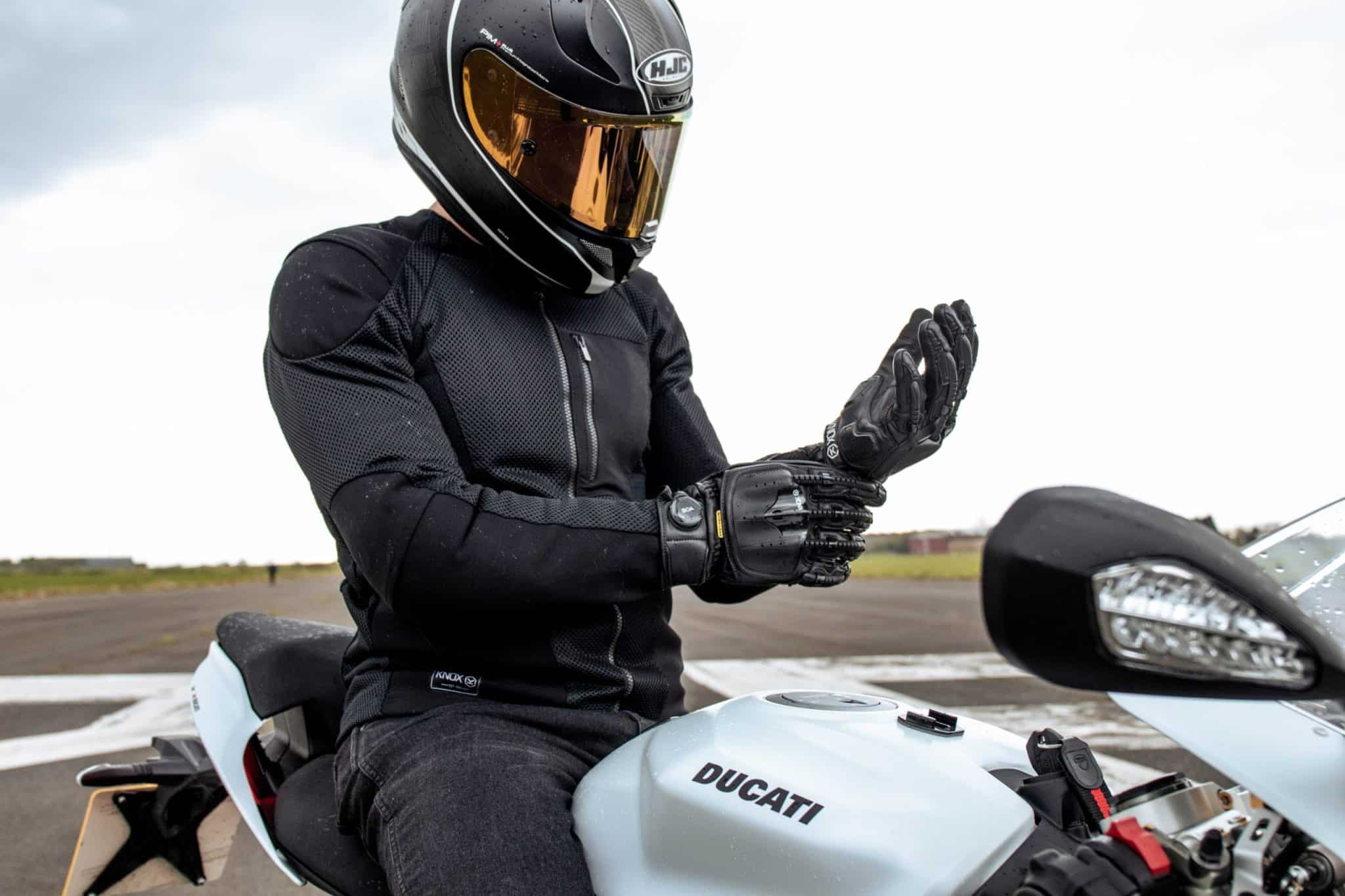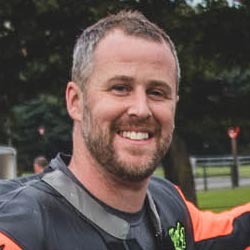 Related posts