BMW Launches show-stopping
M 1000 RR
WRITTEN BY AARON TRAVELL
PUBLISHED: September 24, 2020
Not content with beating all the competition in the road going SuperBike sector, BMW have made the gap even wider with their new chart topper, the BMW M 1000 RR.
Built from the same platform as the S1000rr, BMW engineers have taken their critically acclaimed 10/10 machine and made it an 11! The M1000rr is lighter, faster, clad with more bling and features winglets for the first time ever on a BMW motorcycle. It looks absolutely incredible, a revised paint scheme, carbon wheels, Blue M brakes and a full Akrapovic exhaust are some of the visual highlights. The M1000rr rolls in at a cool £31,000 in the UK.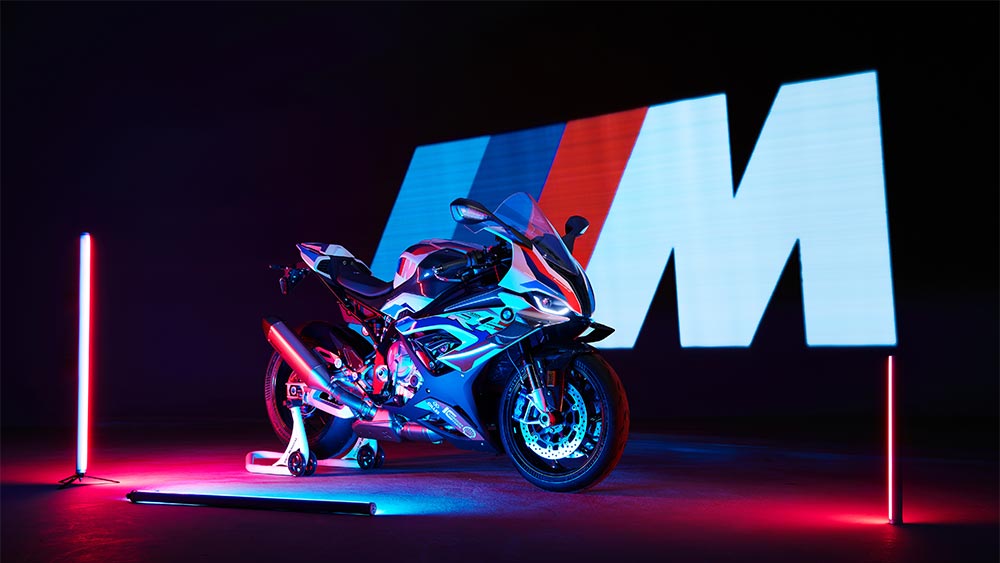 BMW "M" cars are synonymous with performance and lead the BMW car line up, and the M 1000 rr is the first BMW bike to carry that letter at the front of its name. And in the same way that there is a M1, M2, M3 and so on, perhaps we can expect a new dynasty of high-performance BMW motorcycles sooner rather than later? We can only speculate for now.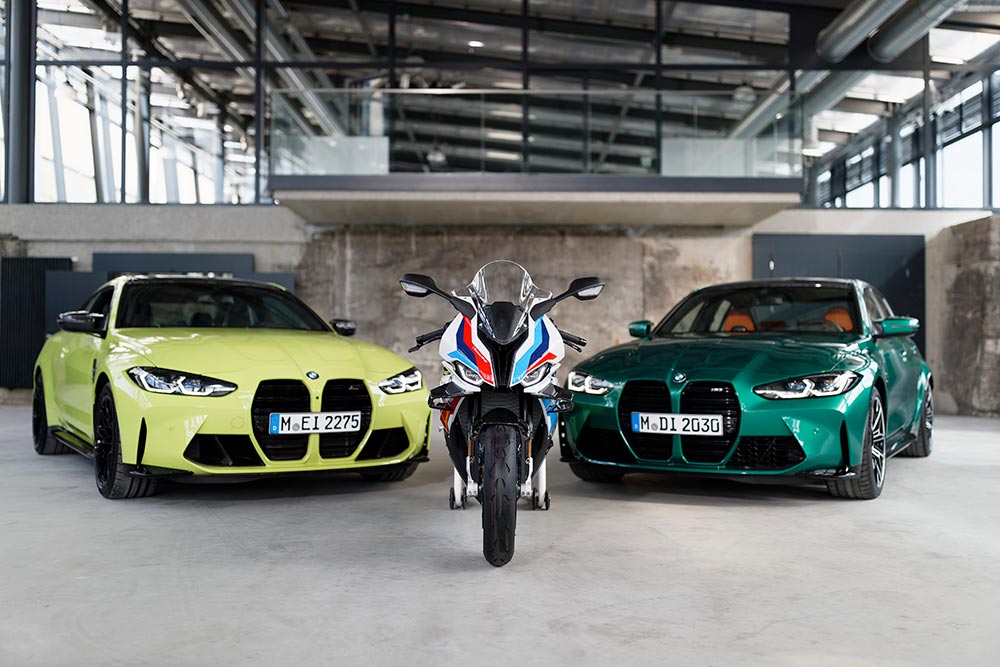 The first thing to note about the M1000rr is that unlike it's £68,000 HP4 RACE predecessor, it is a road going motorcycle, clearly being presented with registration plates, road going lights and even heated grips. In fact, the M1000rr retains all the road going creature comforts that riders love; cruise control, multi-stage heated grips and of course BMW's famous LCD screen. This is great news for riders looking for the best available but don't want to restrict the use to track only.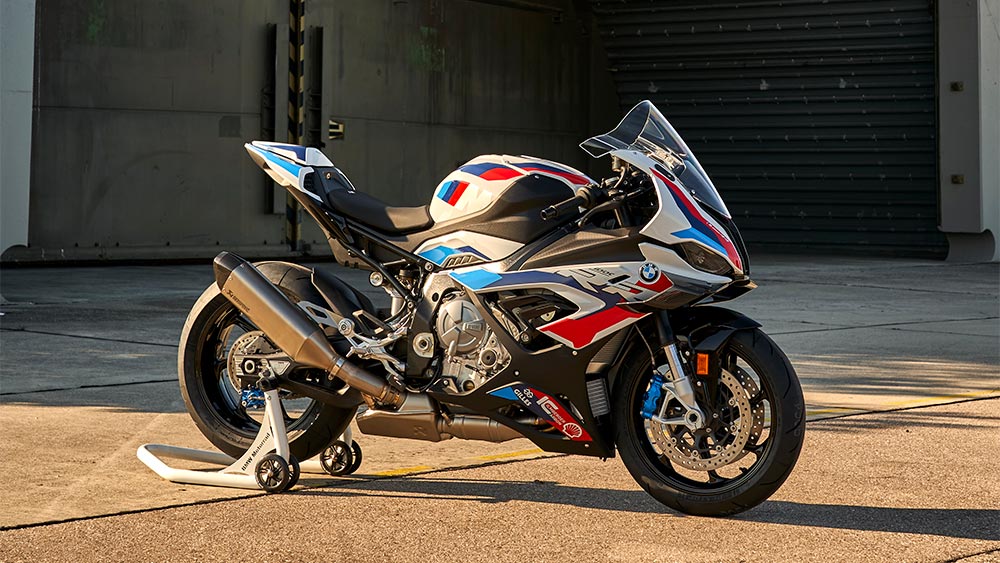 A clear message from the press coverage is that this bike is designed to be the new homologated benchmark from which race teams can build race winning bikes. Currently, there is quite a disconnect between the major motorcycle press who hail the S1000rr the best Superbike in the world and BMW's performance at high level racing. WSBK riders Tom Sykes and Eugene Laverty struggling to break through the mid-pack and BSB riders Brad Ray and Peter Hickman much the same. Akin to Ducati's V4R, the M1000rr has been developed to allow race teams to make better race bikes from stock 1000cc racing right through to WSBK taking into consideration all the technical regulations at each level. For example, BMW haven't run wings before on their race bikes due to the homologated model not featuring them. That will no longer be an issue going into 2021. Also, the internals of the bike are built to be stronger and lighter and specifically designed to enable a higher state of tune in line with racing regulations. With that in mind, spectators can expect a big push and expectation in racing performance next year on the main stage.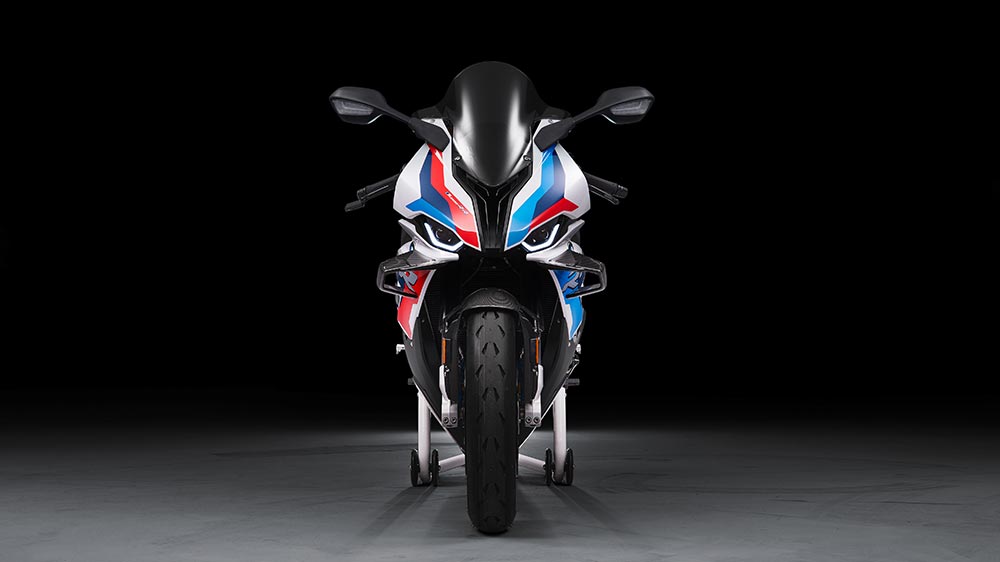 Of course, like any top-level BMW motorcycles, the spec list is longer than Gandalf's beard, so in the interest of time, here are our key highlights.
Key highlights for the bike
an increased power to 212hp at higher revving 14,500rpm and an unchanged 83ftlb of torque.
A reduced weight of 192kg kerb weight.
A 1000cc engine with technical optimisations including new pistons, lighter titanium connecting rods, slimmer and lighter rocker arms and optimised camshafts, and some other fine engine tuning. The M1000rr retains its shift-cam technology so riders can expect incredible power right through the rev range. The gearing has also been slightly adjusted with an extra tooth on the rear sprocket making the acceleration even faster. A 12mm longer swingarm makes for a slightly longer bike and may help riders get that extra power down.
A full Akrapovic exhaust is fitted as standard and looks incredible. There is around a 4kg weight saving to be had here. As Racers and track riders decat the standard pipe and remap it, the final true output of this bike as a race bike is going to be very interesting.
Winglets have been added creating more downforce in key parts of fast laps. 1 being on acceleration, with extra downforce holding the front wheel down allowing you to stay on throttle and combing with more power for faster acceleration. The other area the wings are said to improve performance is on later and harder braking, the front tyre more stable to the ground. Whether or not this makes any difference to Joe blogs on his Sunday afternoon ride is yet to be seen, but Tom Sykes's may appreciate the added 13.4kg of downforce at 186mph!
The M1000rr also features M Brakes, a Nissin developed system from WSBK. The callipers are painted blue and promise to be the most effective brake system available, with the priority towards reducing brake fade and maximum control.
There are also some extra electronics included, plus the quick shifter now has the possibility to alternate between standard and race shift.
For an extra £4000 Riders can also purchase "M Competition" package features a number of additions but includes activating a GPS data logger and GPS lap timer which will be super useful for track riders out there. Included in the package is BMW's all new endurance chain which is right up my street as you never need to change or service it!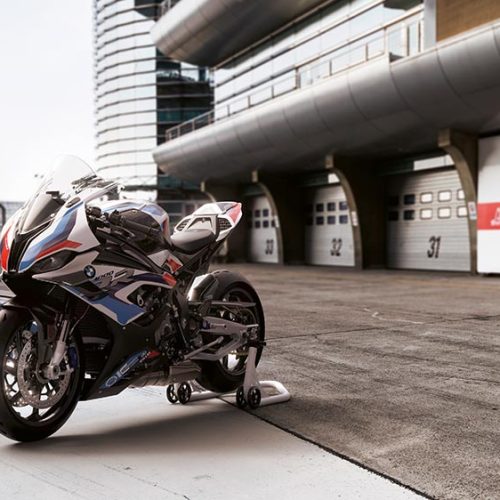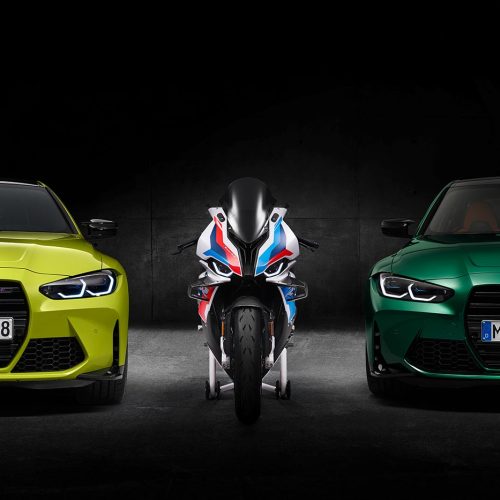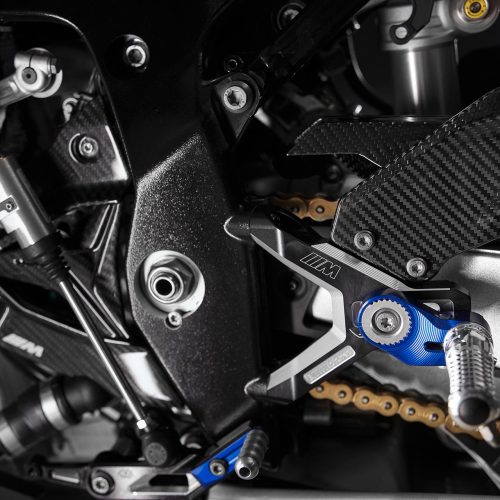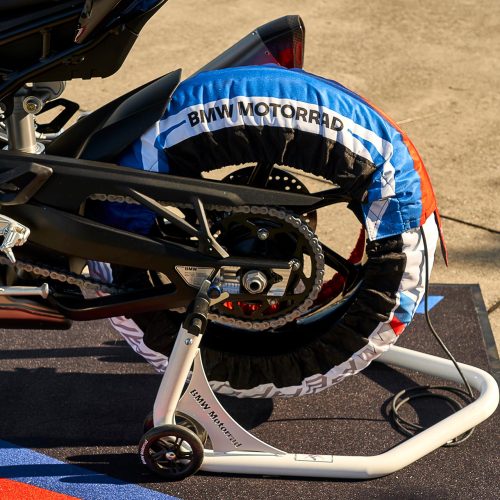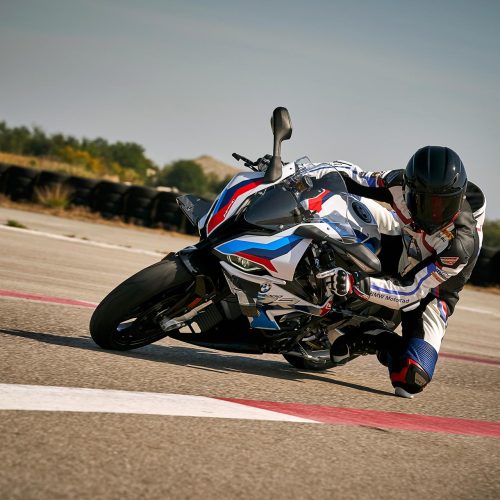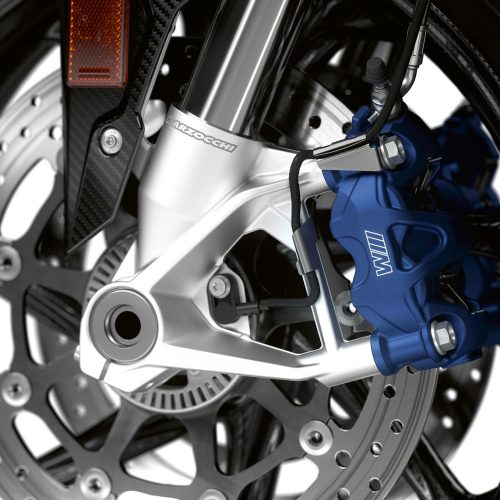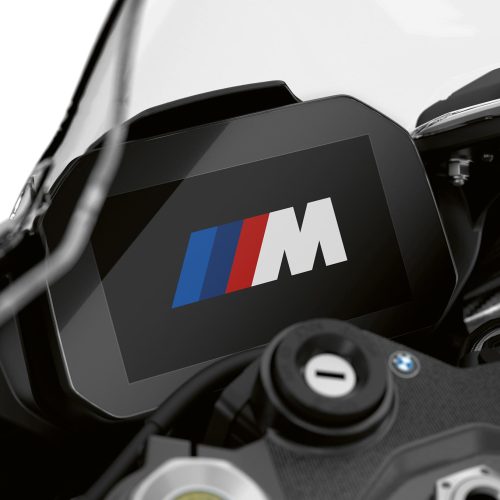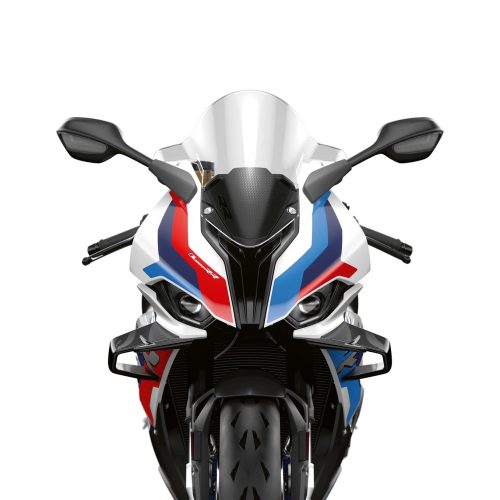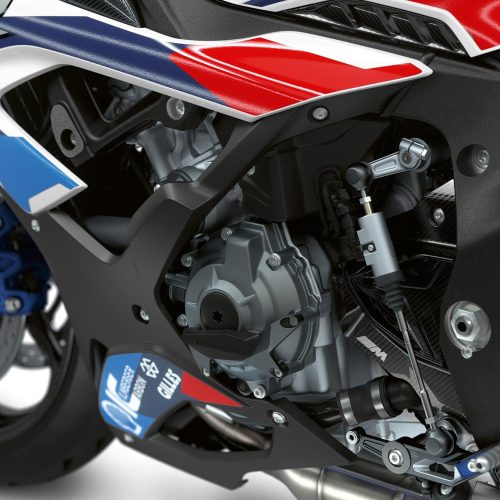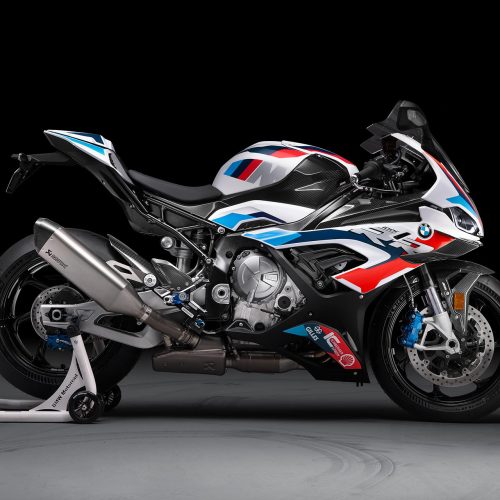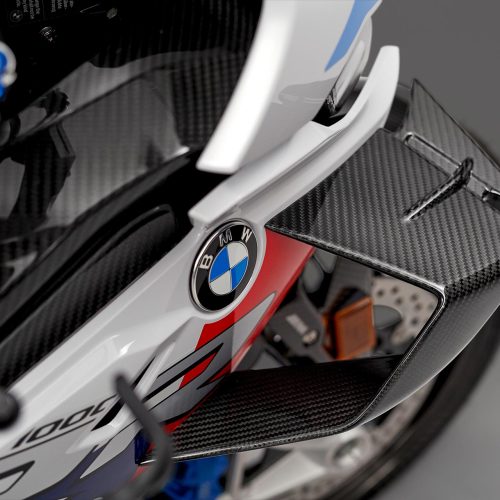 While the jury is out on whether the M1000rr is likely to feature in any list of best-selling bikes, it will no doubt gain a huge amount of attention for the brand and hopefully spring BMW race teams onto podiums across the world. However, having seen the amount of money invested in track going machinery at my recent track days, perhaps the BMW M1000rr won't be as rare a sight as you might first imagine.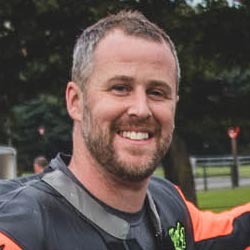 Products matching this bike
FROM THE KNOX COLLECTION
Related posts