NO JACKET REQUIRED
URBANE PRO MK2
KNOX
The Knox Urbane Pro Shirt has become famous amongst riders and there is one phrase that  captures its unique appeal  – NO JACKET REQUIRED. But what does that really mean?
As innovators in protective apparel, we are dedicated to the philosophy of wearing armour close to the body, where it doesn't move around. We have been making versions of armoured shirts worn under a jacket, for decades.
We constantly try to raise the bar in our area of expertise, so in the run up to the launch of the new CE standard for motorcycle apparel EN17092 in 2019, we challenged ourselves again to do better.
We went back to the drawing board to develop a new breathable armoured shirt, that for the 1st time would be tough and abrasion resistant enough to get full-blown CE approval as a motorcycle jacket, but without losing the feel of a breathable, lightweight armoured shirt.
It was a very difficult project, but we achieved our objective, and the result was the Knox Urbane Pro Shirt. The campaign phrase that launched the Urbane Pro was NO JACKET REQUIRED, which captured the imagination of riders and took the market by storm.

UNRIVALLED AIRFLOW
& COMFORT

Riding in the Urbane Pro Shirt is unlike any other jacket you may have ridden in before. With open mesh panels making up large parts of the construction, the airflow is unlike anything else available, and perfect for riding in warmer conditions.
Built with Knox developed lightweight fabrics that incorporate stretch, breathability and protection, the levels of comfort and flexibility are simply outstanding. This makes the Urbane Pro Shirt perfect for all types of riding, from cruising on the highway to tearing it up on tough trails.


A NEW
FOUNDATION

When we say NO JACKET REQUIRED, we mean it. The Urbane Pro Shirt is your new foundation garment for impact and abrasion, and is designed to be worn all year round. In warm conditions, wear it on its own. When it turns cold and wet, simply add a shell from the Knox Seasonless collection to adapt and overcome all conditions.
LEAVE COMPROMISE
BEHIND
Since the launch we have continued to develop and improve the Urbane Pro and the new Mk2 version is now approved to EN17092 Class AA - the highest rating recommended for textile clothing.
Rigorously trialled by the Knox R&D team and independently tested at European approved laboratories, we ensure that there is absolutely no compromise in protection, no matter how hard you ride.
Smart Knox Micro-Lock armour is included in the shoulders, elbows and back to provide market leading impact protection and an optional chest can be fitted.

2 GREAT STYLES – ENDLESS POSSIBILITIES
The Knox Urbane Pro MK2 comes in 2 unique styles, the Urbane Pro and the Urbane Pro Utility. The Urbane Pro is ideal for riders wanting a sleek aesthetic and the Utility version is perfect for riders looking for even more and want to Go Further with its adventure styling and extra pockets.
All designs have been carefully styled to complement all types of bikes.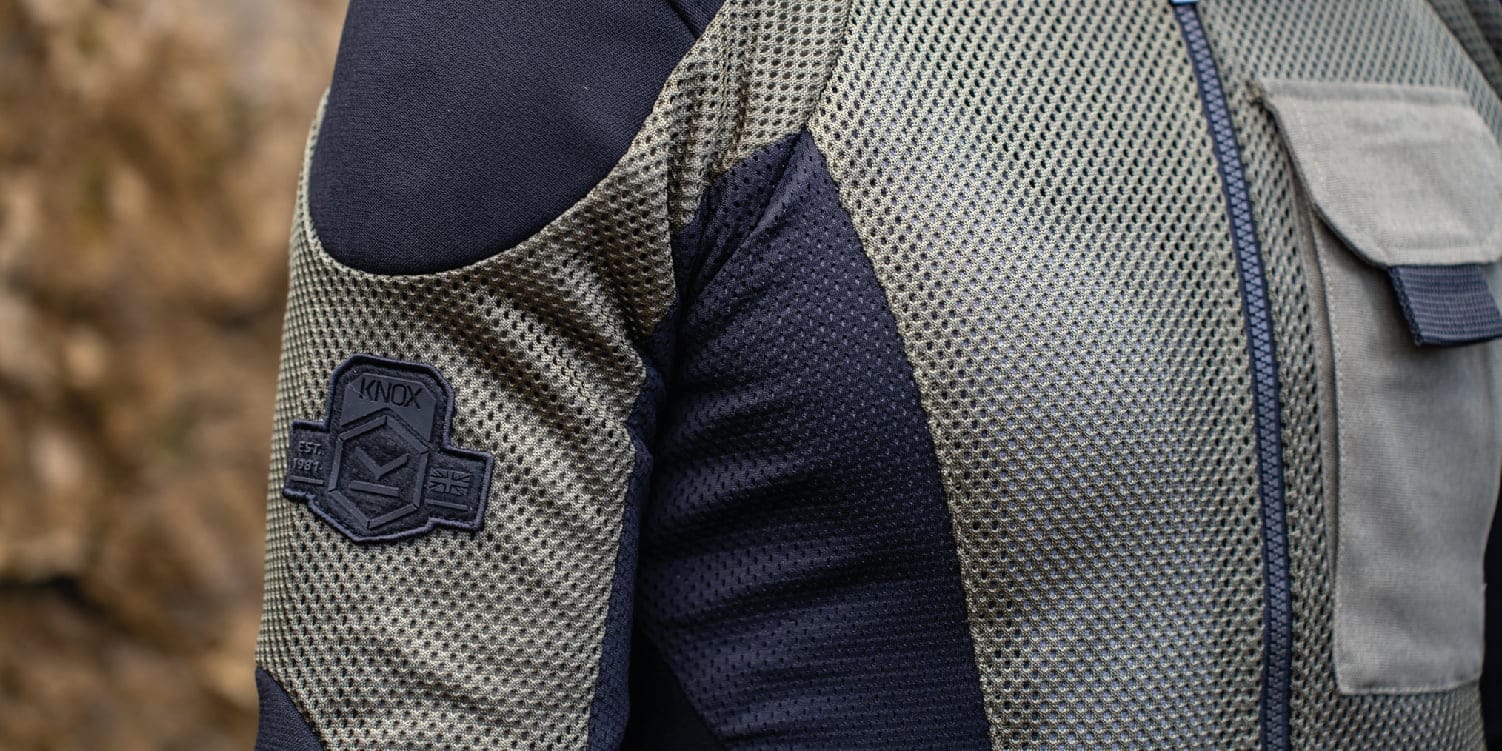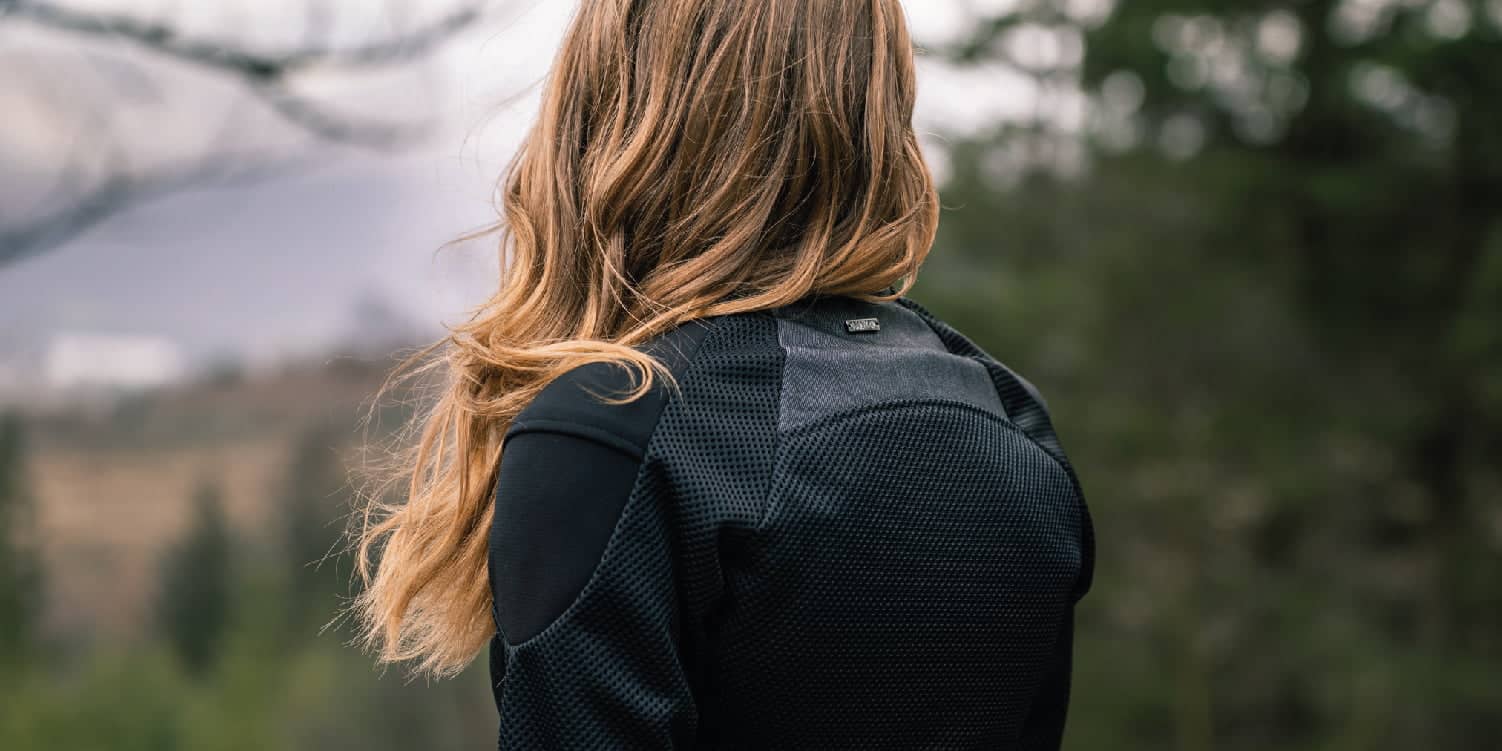 KNOX SEASONLESS
1 OUTFIT, ALL RIDING CONDITIONS

The Urbane Pro Shirt is part of the Knox Seasonless collection. Knox seasonless is about adapting 1 outfit to every ride and every condition using timelessly styled equipment. Using the same outfit on every ride is more sustainable and means there is less need for endless amounts of barely worn riding gear, clogging up your wardrobe space and eventually ending up being thrown away.
PARTNER THE URBANE PRO
After launching the Urbane Pro, we were inundated with requests to make a trouser with the same principles.  The Urbane Pro Trousers are the most comfortable motorcycle trousers you'll ever wear, with a perfect blend of stretch Cordura and breathable tough mesh fabrics in a relaxed trouser fit.
To finish the Urbane Pro collection we have the Urbane Pro gloves. The Urbane Pro gloves combine the tactile feel and breathability of an off-road glove with the protection levels of an on-road glove. This makes them perfect for all types of riding from Enduro through to Adventure and Naked bikes.