'Busa's back!
Suzuki reveals new Hayabusa for 2021.
WRITTEN BY OLLY MILTON
There has been rumours of a new bike being released by #Suzuki over the last few weeks, but this morning the latest, 3rd iteration of the legendary #Hayabusa was announced.
When the Hayabusa was launched in 1999 its ultra-smooth, turbine-like power delivery yet wide useability made it a worldwide success. The now-iconic #aerodynamic styling of the #bike allowed for great poise at pretty much any speed which added to its popularity. Suzuki brought this bike out to rival the Honda Blackbird and tactfully named it 'Hayabusa' or 'Peregrine Falcon' in #Japanese (Blackbird killer). Since its launch 22 years ago the bike had only been through one large development in 2008, but now with almost 200,00 units sold a third generation bike takes centre stage with the latest technologies, greater control and improved comfort.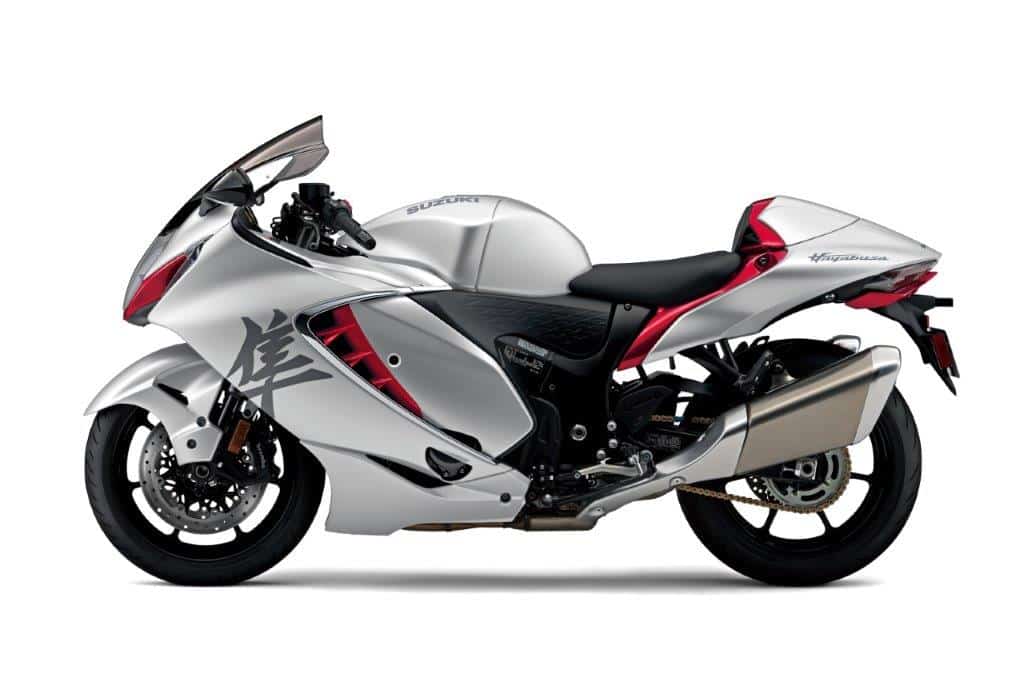 Suzuki decided to stay true to the iconic 'Busa design yet 'the redefined beast' brings a more #modern, muscular stance to the bike, we love it! Still low, long, and wide the new generation bike has inherited the DNA of its predecessors, but with sharper lines and a tough, modern look that oozes refinement and class. Both ends of the bike feature new LED lights, with the front lights positioned between new angular air intakes. Along with the overall design, the twin analogue dials have also been brought over to the new bike but with all-new TFT integrated dash that provides all the information you will ever need.
During the development of the engine, Suzuki tested many different prototypes including larger displacements, 6-pot options and also turbocharged versions, however again staying true to the DNA of the bike they opted to stick with a newly revised 4 cylinder EU5 engine. After extensive reworking the engine now produces more power and torque in the low and mid-range RPM, making for a even more rideable and flexible motor for everyday use.
Changed engine internals include:
new, lighter pistons
more rigid and lighter conrods
new camshaft with revised cam profiles to reduce valve lift overlap and new cam chain tensioner
revised crankshaft and crankcases
new gearshift stopper, cam, cam plate, and gears with revised bearing widths to improve shift feeling
new slipper clutch assembly, and new magneto
The setup also includes new revised throttle system which features altered throttle bodies, fuel injectors and new air intakes.
Suzuki have thrown a huge suite of new electronics at the bike aimed at improving everything from performance to rider comfort, and safety. The 2021 Hayabusa features the latest Suzuki Intelligent Ride System (SIRS) along with pretty much every electronical ride aid you could want on a bike; TC, rider modes, two-way quick shifter, anti-lift system, engine brake control system, active speed limiter, launch control, low RPM assist, cruise control, hill hold and slope control, just to name a few…
The Hayabusa has always been known for its remarkable combination of high-speed stability and its planted feel alongside surprising agility and nimbleness. Suzuki have further developed and reduced the weight of the existing tried and tested twin-spar aluminium chassis achieving a better overall balance. New fully adjustable suspension has been added to the bike, along with Stylema Brembo calipers and new seven-spoke wheels. Added to the list of alterations is the ergonomics of the bike, the bars have been moved 12mm closer to the rider for increased control and comfort.
Key figures:
1340cc engine
187.74bhp @9700rpm
110.6lb.ft @7000rpm
264kg kerb mass
800mm seat heigh
Overall, the new bike features a total of over 550 new parts, pretty impressive right?
We'd love to get our hands on one of these bikes as we are sure you do too!
The new bike will be arriving in dealers from March 2021, with a price point of £16,499.
We'd love to hear what you think of this bike, please leave a comment below!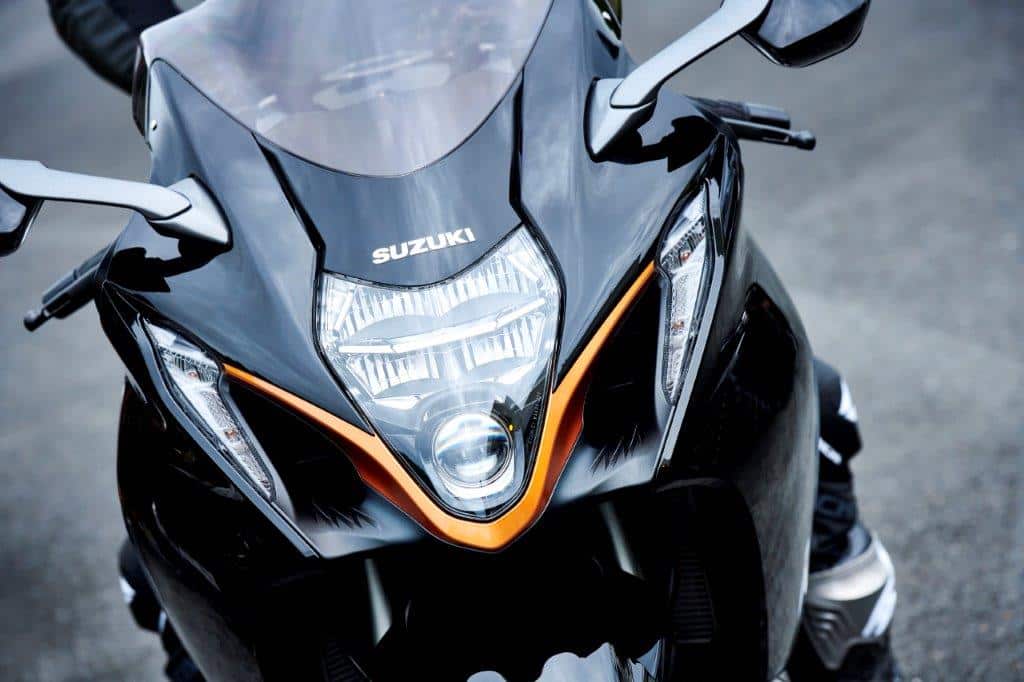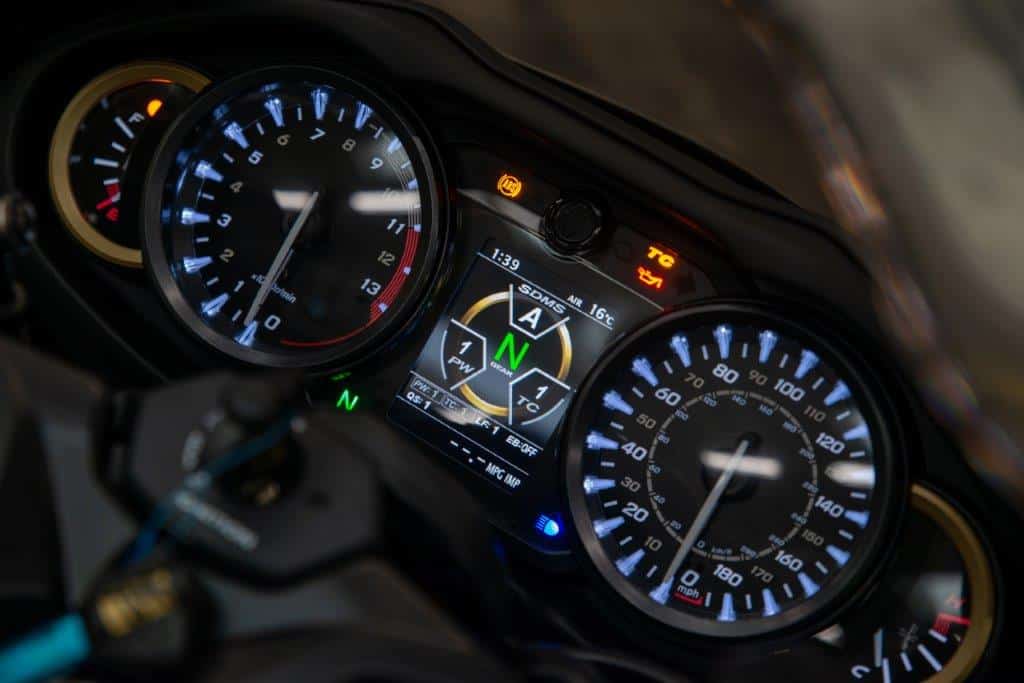 Suzuki Hayabusa – DASH – 2021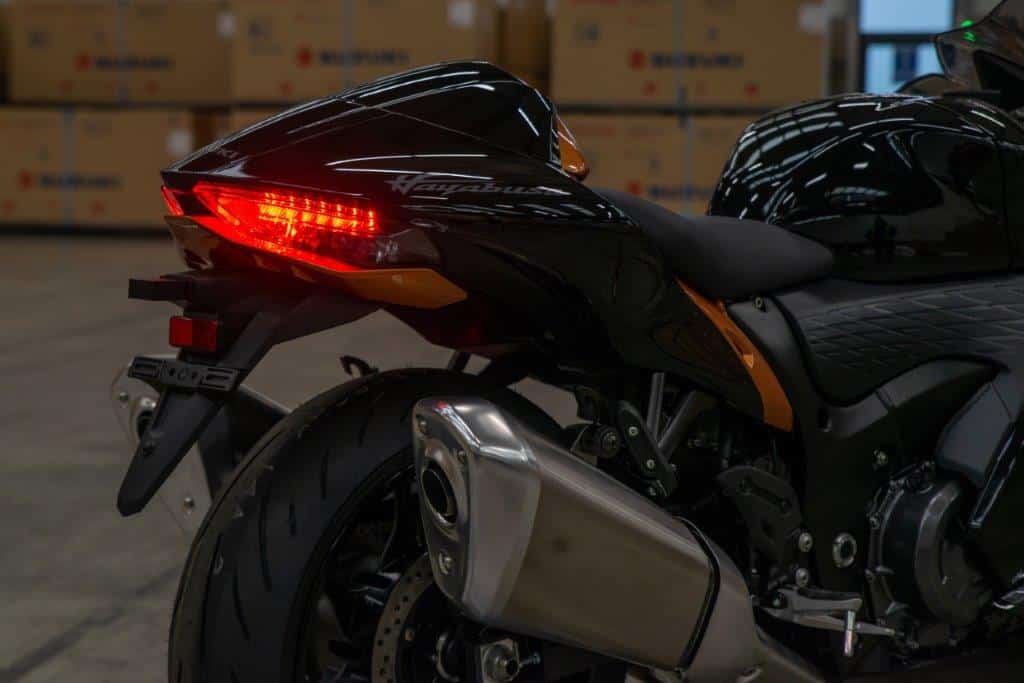 Suzuki Hayabusa – TAIL LIGHT- 2021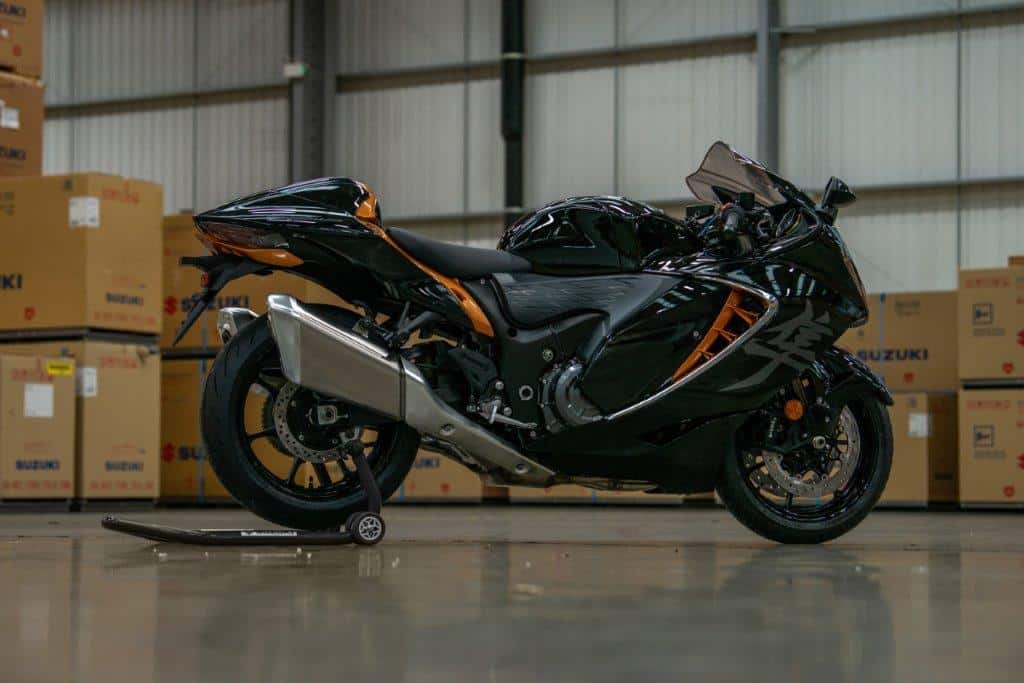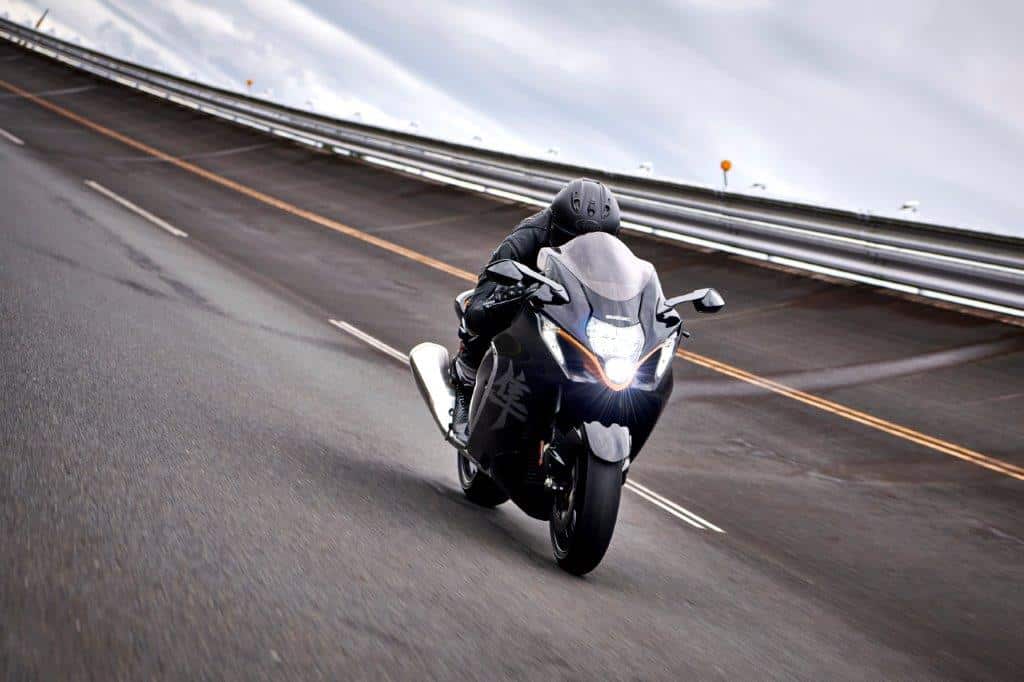 Suzuki Hayabusa – TRACK- 2021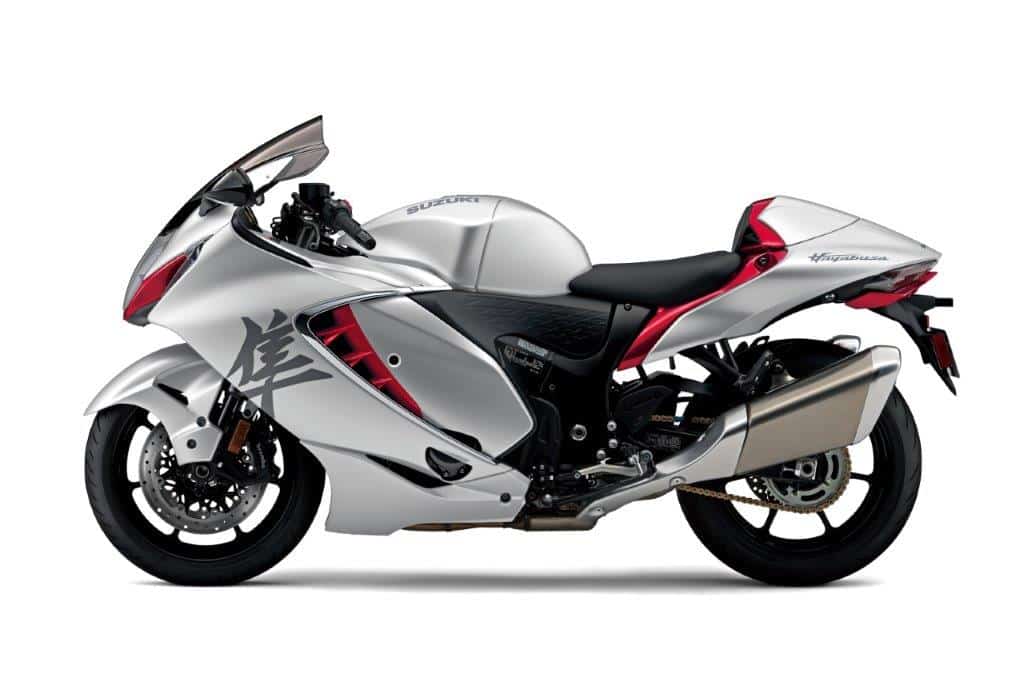 Knox Recommended Kit
We recommend the following Knox products for the best protection on the track for this bike
Knox Recommended Kit
We recommend the following Knox products for the best protection on the road for this bike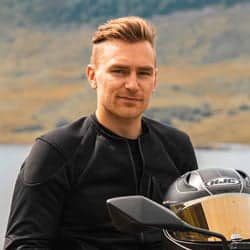 Related posts