Kawasaki ZH2 Acceleration test
0-140mph Rocket Ship 🚀
WRITTEN BY AARON TRAVELL
PUBLISHED: January 08, 2021
Kawasaki haven't given the ZH2 an official nickname, but with a 200hp supercharged inline 4 with more thrust than a Euro fighter, I'm labelling it a heat seeking missile!
We took it to the airfield to find out how quickly she takes flight!
The Zh2 is undoubtably the fastest bike I have ever ridden with some incredible figures here especially considering it's a naked bike, 0-60 in 3.3, 0-100 in 5.6 and then 0-140 in 9.2 seconds. The Zh2 has so much power and in this test, it overwhelms everything, the suspension is fighting to provide enough support, the handlebars are going everywhere and you have your heart in your mouth! It is an incredible experience, not one for the feint hearted and everyone should, at least once in their life, experience the power of a Kawasaki supercharged motorcycle.
What's more, the standing start acceleration of the bike is not even the most impressive thing about it, the in-gear performance of the ZH2 leaves pretty much everything for dead including KTM's SuperDuke R. And if you thought that the Zh2 is only capable of one thing, you'd be wrong.. the 1000cc inline 4 is about as flexible and easy to ride as any motorcycle engine can be, this bike is as happy at walking speed as it is warp speed!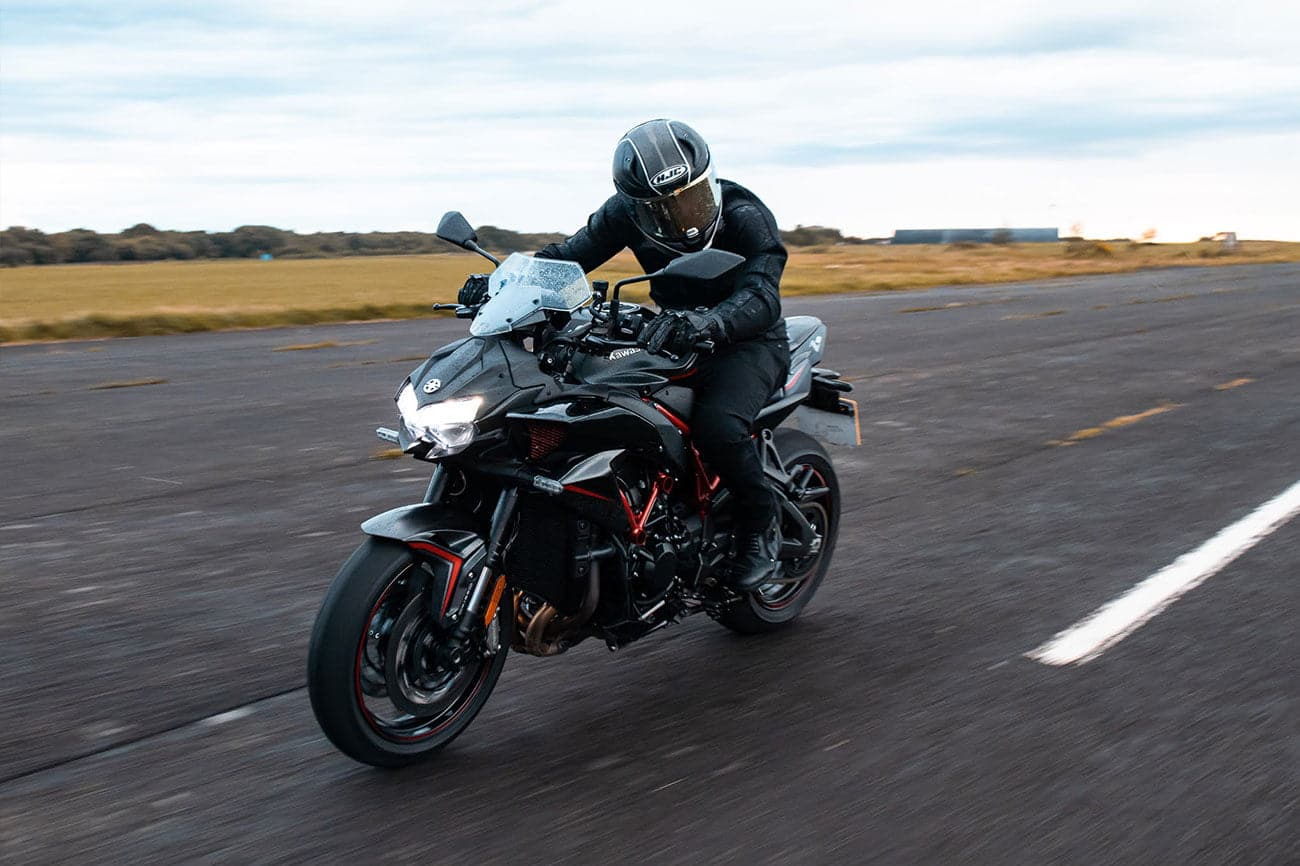 The ZH2 has fantastic electronics, and keeps everything in check for the whole run. The bike is also fitted with a quickshifter up and down which is helps as the gear ratios are quite close and your firing through them faster than John Wick goes through bullets. The ZH2 also has launch control but we didn't use it as at the time we were putting it up against the KTM and we couldn't get the launch control to work and therefore turned it off on both bikes… perhaps we could have saved a few tenths with it turned on.
Other than that, save having a gorilla sat over the front wheel, I couldn't imagine the ZH2 or any naked bike for that matter, being faster in a straight line! In summary, the ZH2 is an absolute rocket ship!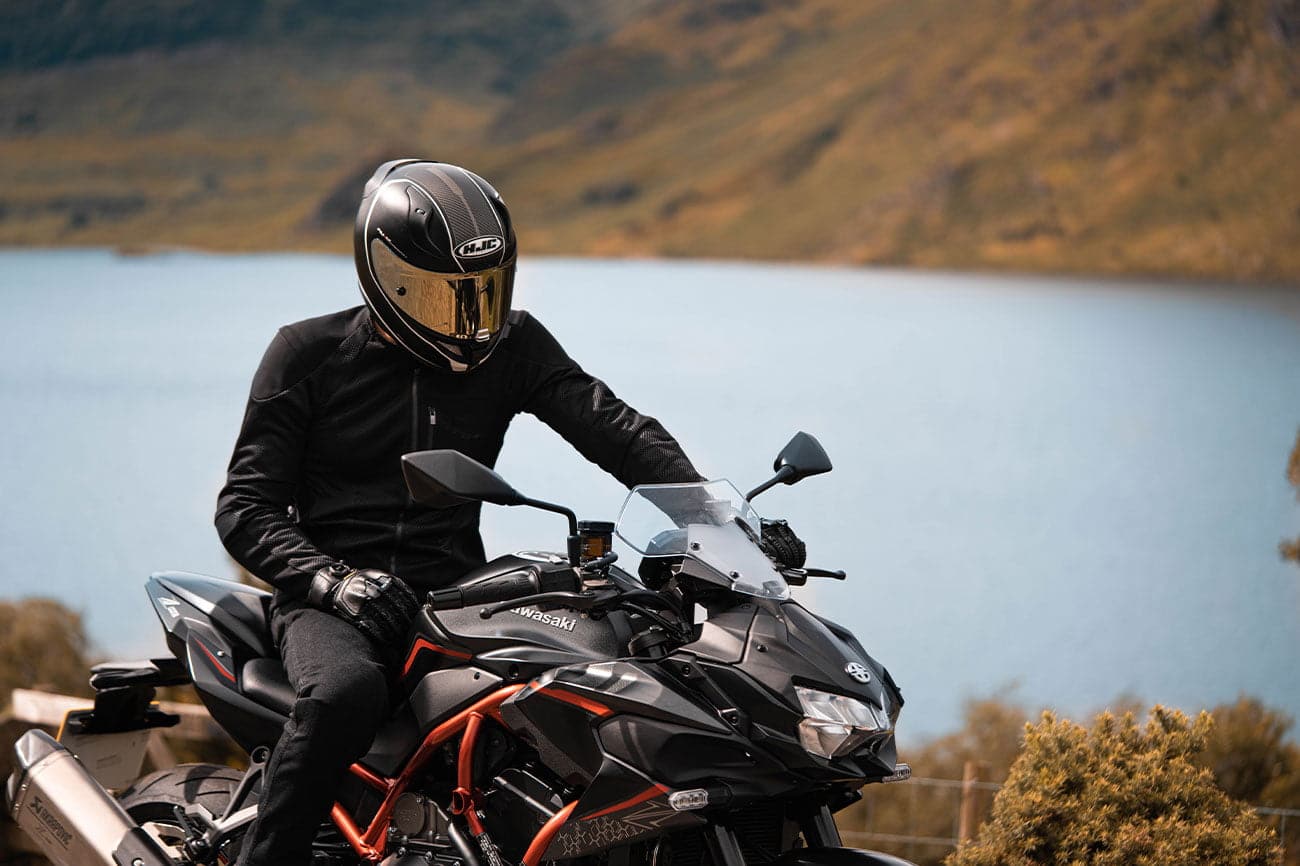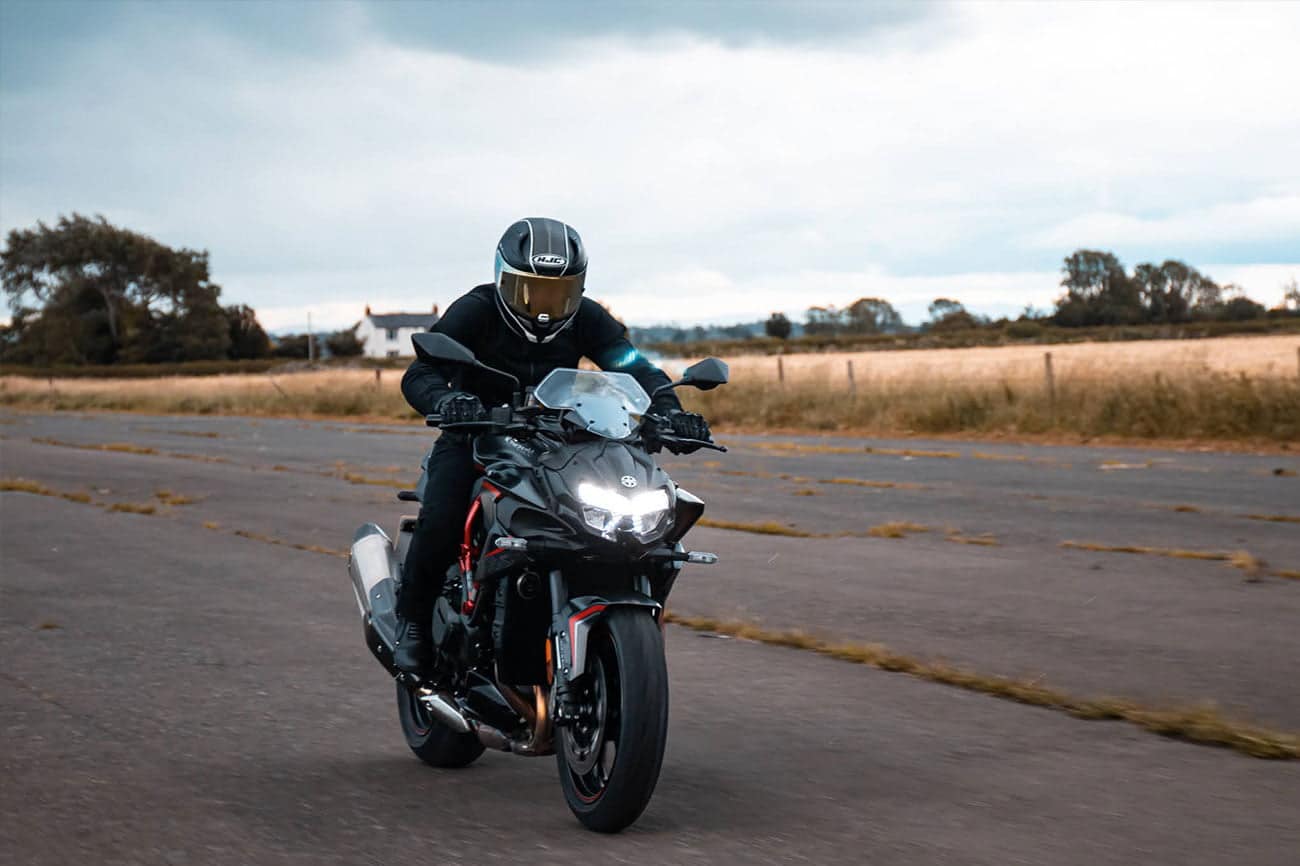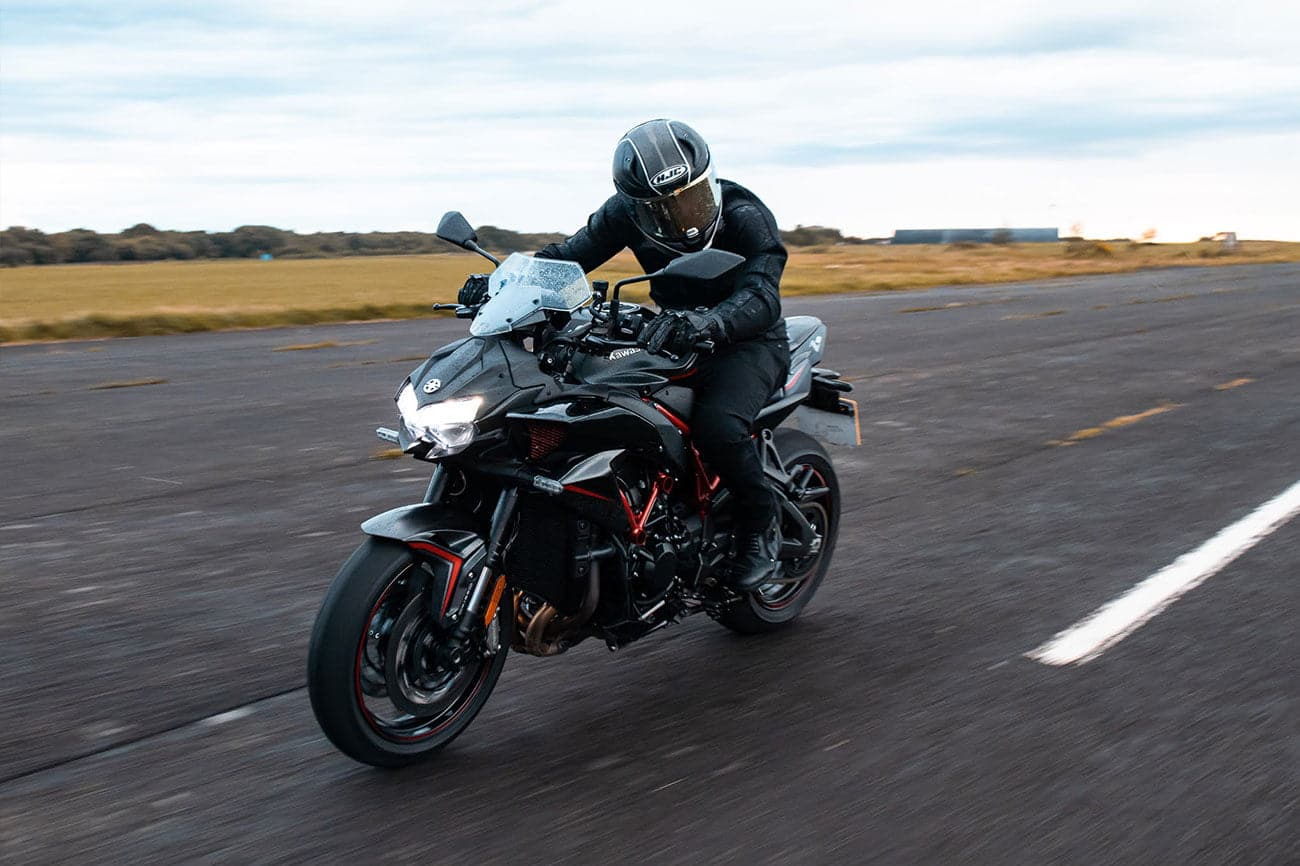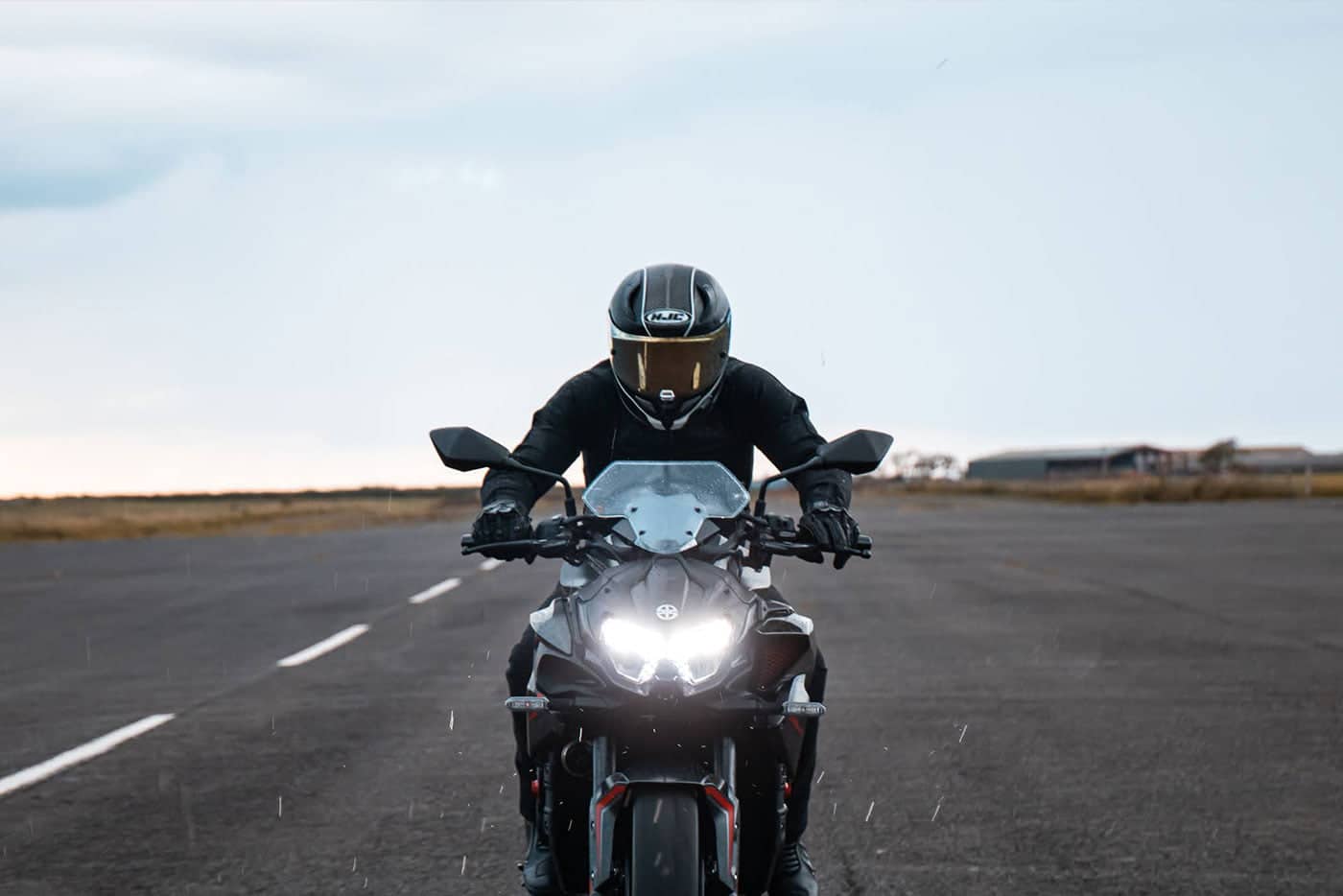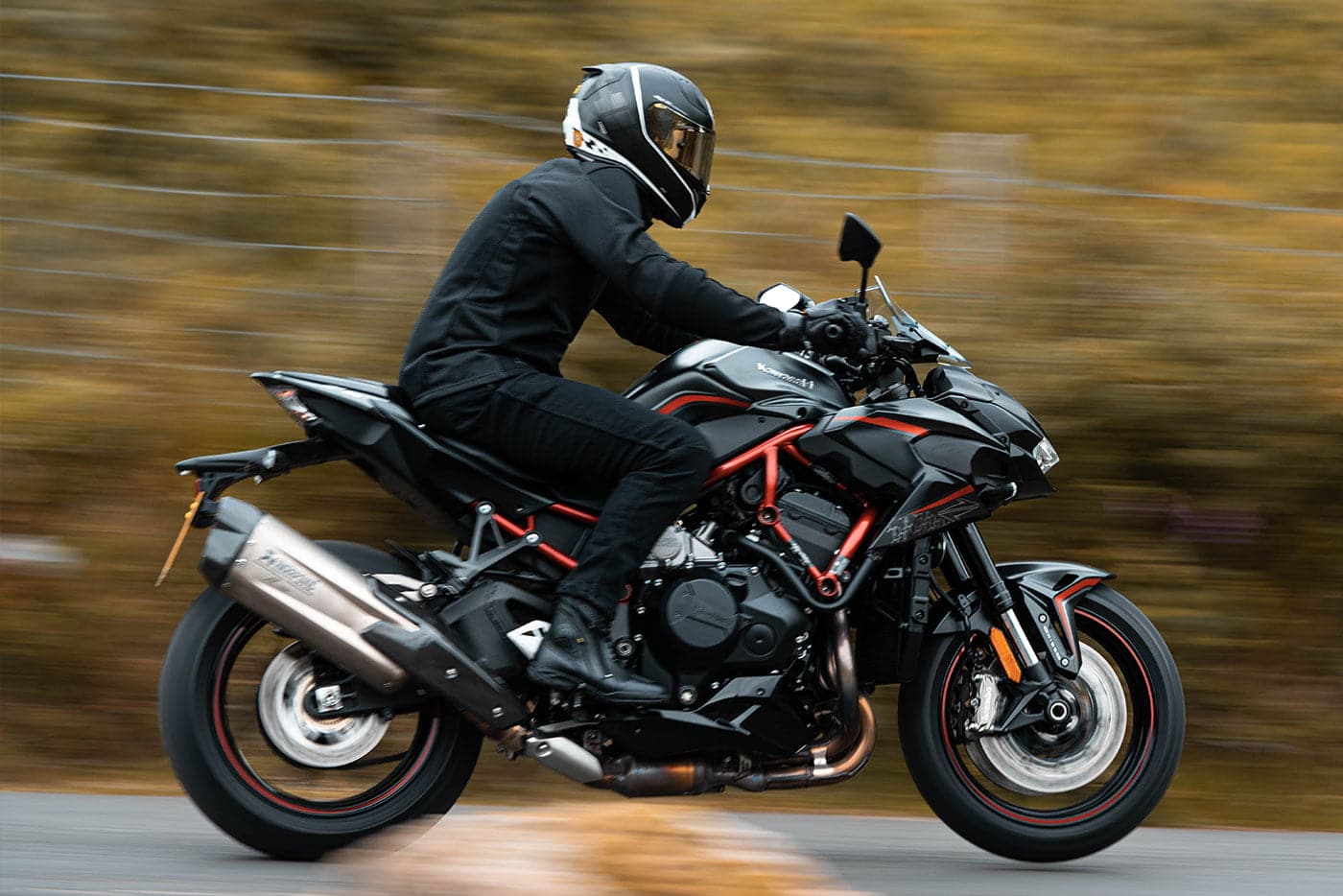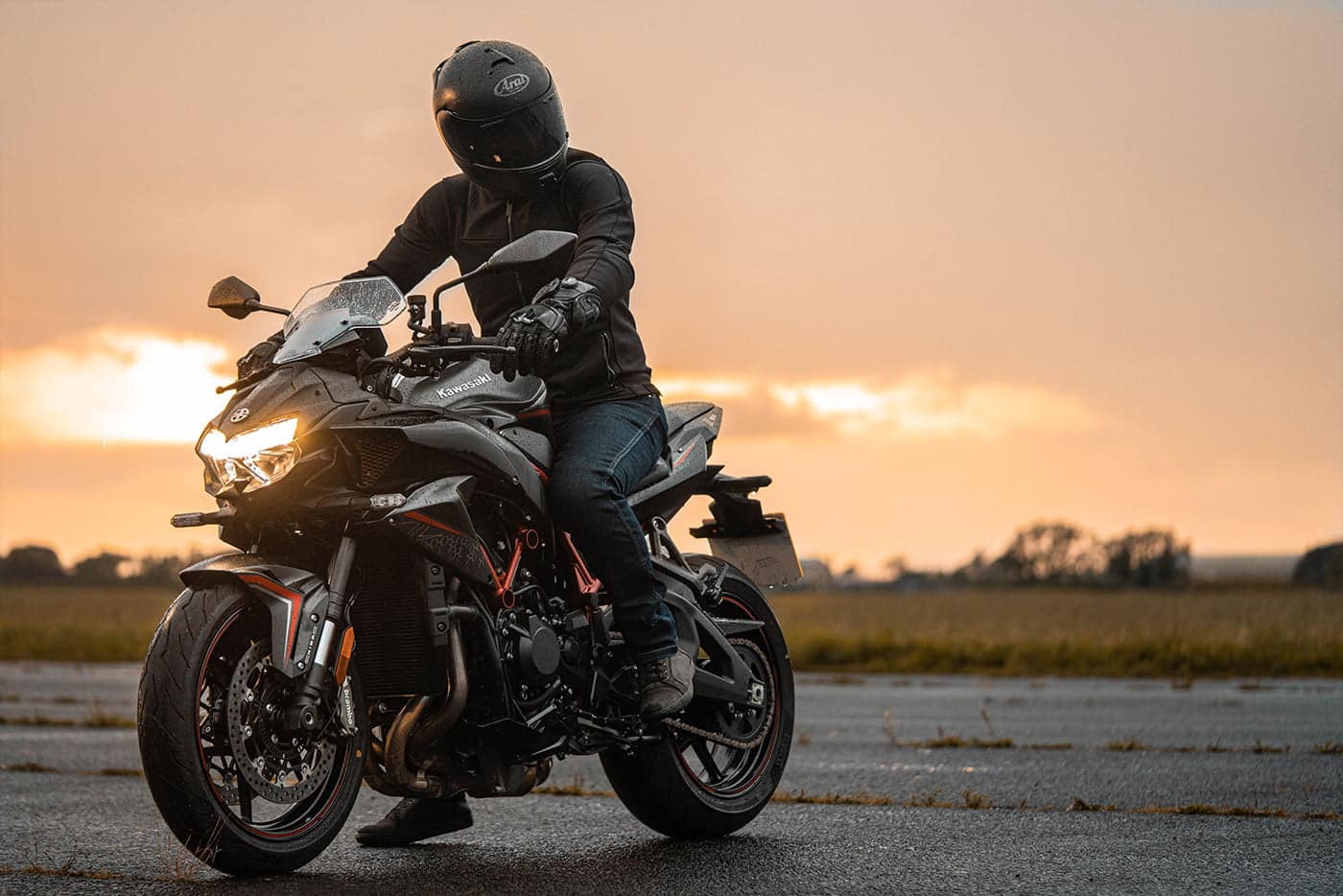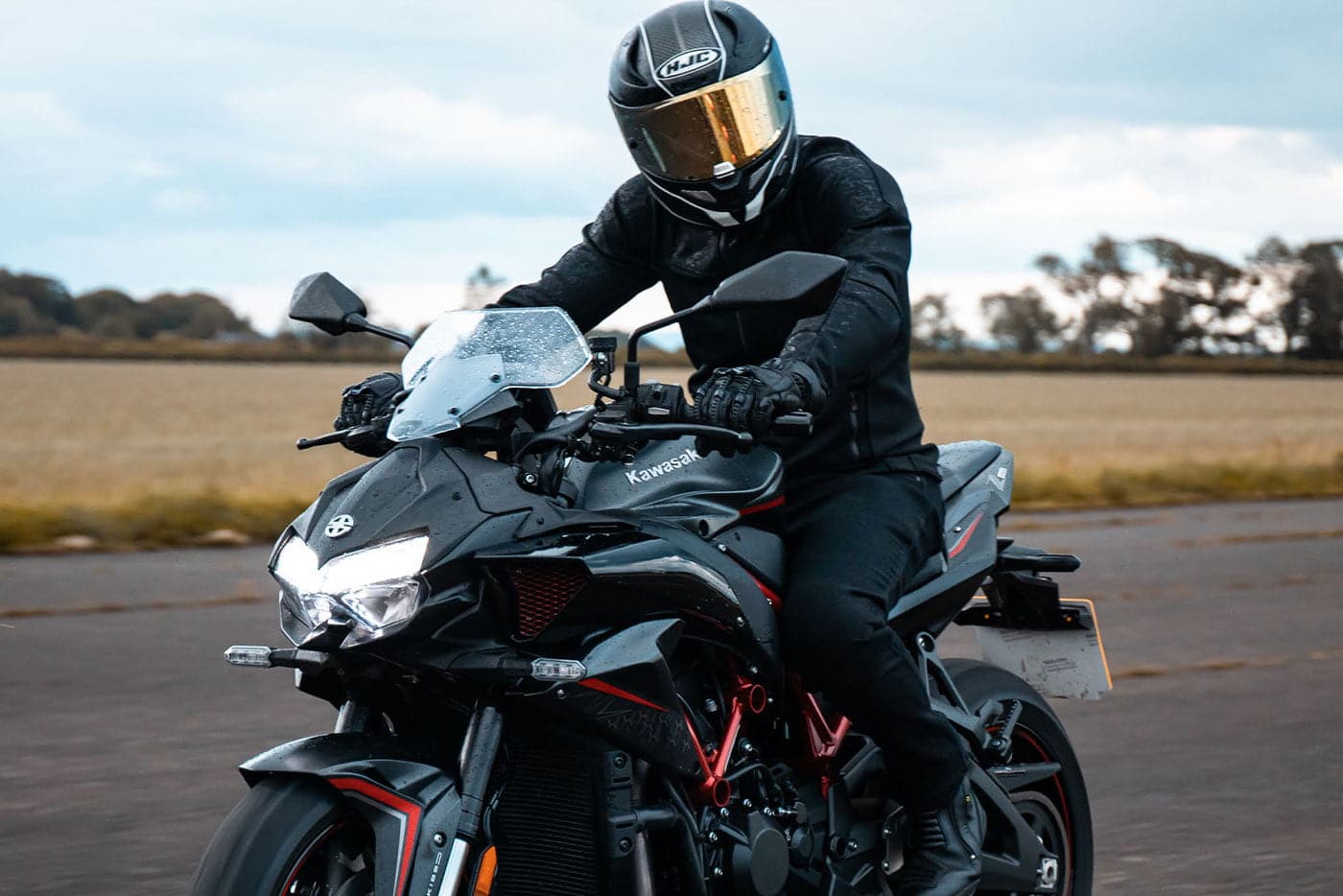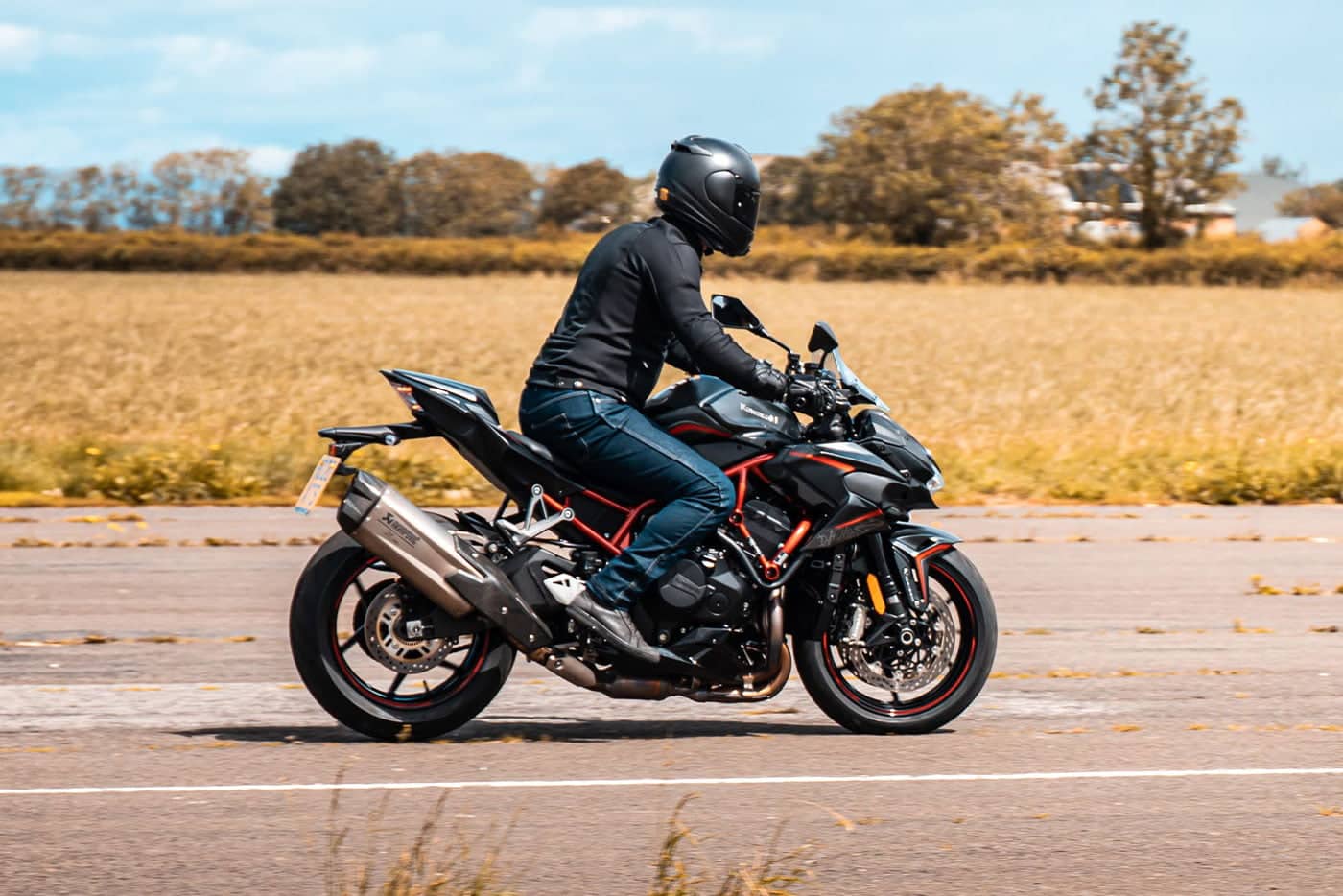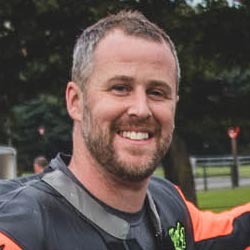 Related posts