Knox Suzuki GSXR1000r Race Bike Transformation
by Knox
PUBLISHED: April 17th, 2023
In this video we take our beautiful BSB Superstock Suzuki GSXR1000 bike and turn it into a fully fledged KNOX race bike.
We designed the livery ourselves to match our brand, our products and promote our partners. We worked with Sublime Design to finalise the design and print and apply the wrap.
Check them out on https://www.sublimemotowrap.com/
Let us know what you think of the design!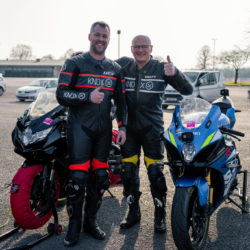 Related posts