Out of stock
Men's Ultimate Urban Look
Size Guide
WHAT IS KNOX SEASONLESS? HOW SEASONLESS WORKS WATERPROOF For wet conditions, add a Knox waterproof outer shell to protect from rain. These are seam sealed laminated garments which are light, packable, and quick drying. THERMAL To add warmth to a seasonless outfit, add the new Knox Dual Pro, a high...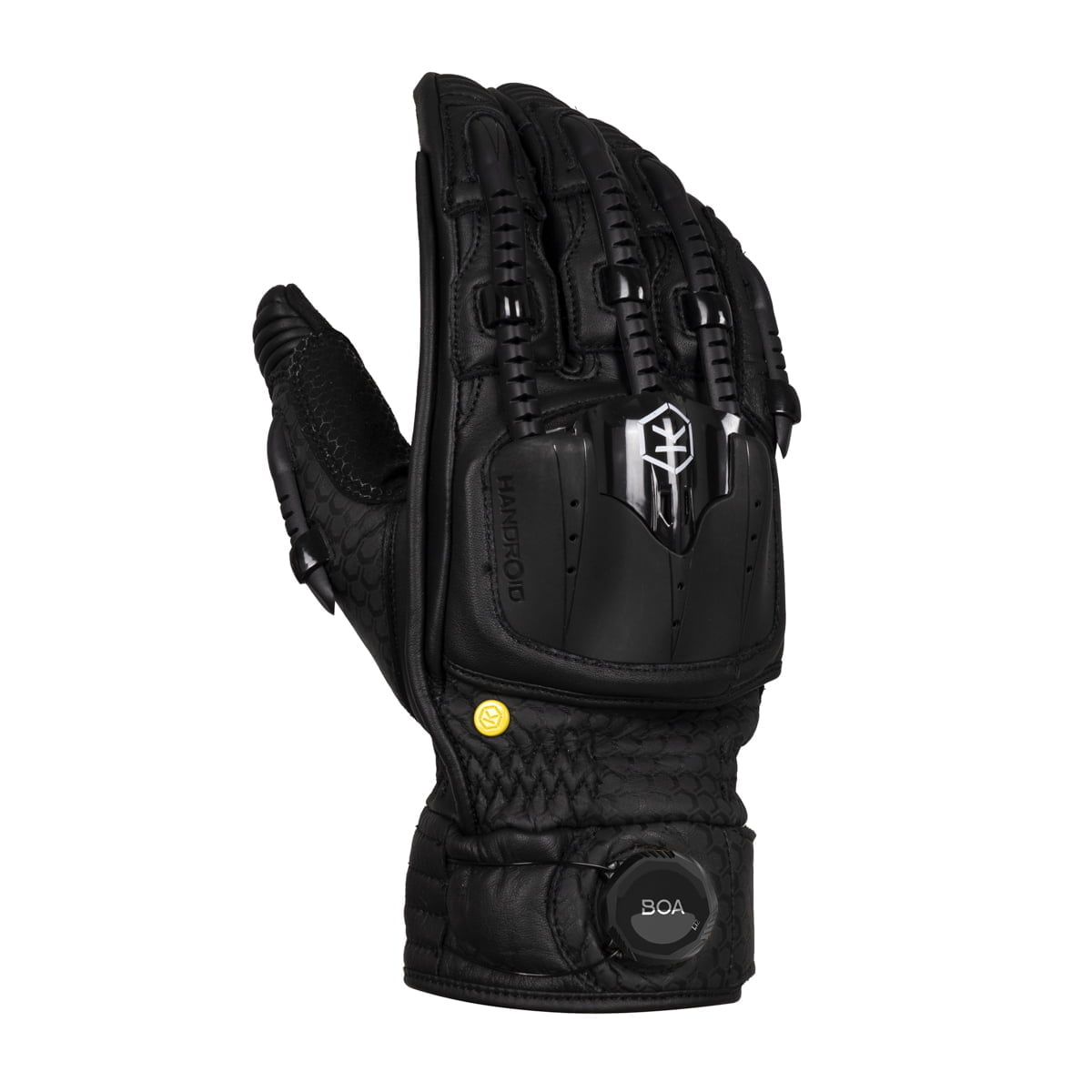 Handroid Pod Gloves MK5
£199.99
The long-awaited short cuff Handroid Pod Mk5 has arrived and it's moved up another gear! Due to its innovative futuristic look the award winning Handroid Pod is the most striking design of motorcycle glove ever made. The design includes features such as the scaphoid protection system as well as the eye catching exo skeleton finger spines which cover the tops of the fingers for impact protection as well as a unique Boa closing system which always ensures a perfect and secure fit.
Max Dual Active Base Layer
£44.99
The MAX is a men's long sleeve top and is part of the Knox Dry Inside Dual Active Base Layer Collection. It is a sports fit, cut for maximum performance. The Melange fabric is finished with HYDROCOOL® and SILVERPLUS® for enhanced wicking, drying and anti-bacterial properties.  The result is an extremely comfortable, close fitting base layer with impressive levels of breathability, moisture management, odour resistance and overall comfort for the active wearer.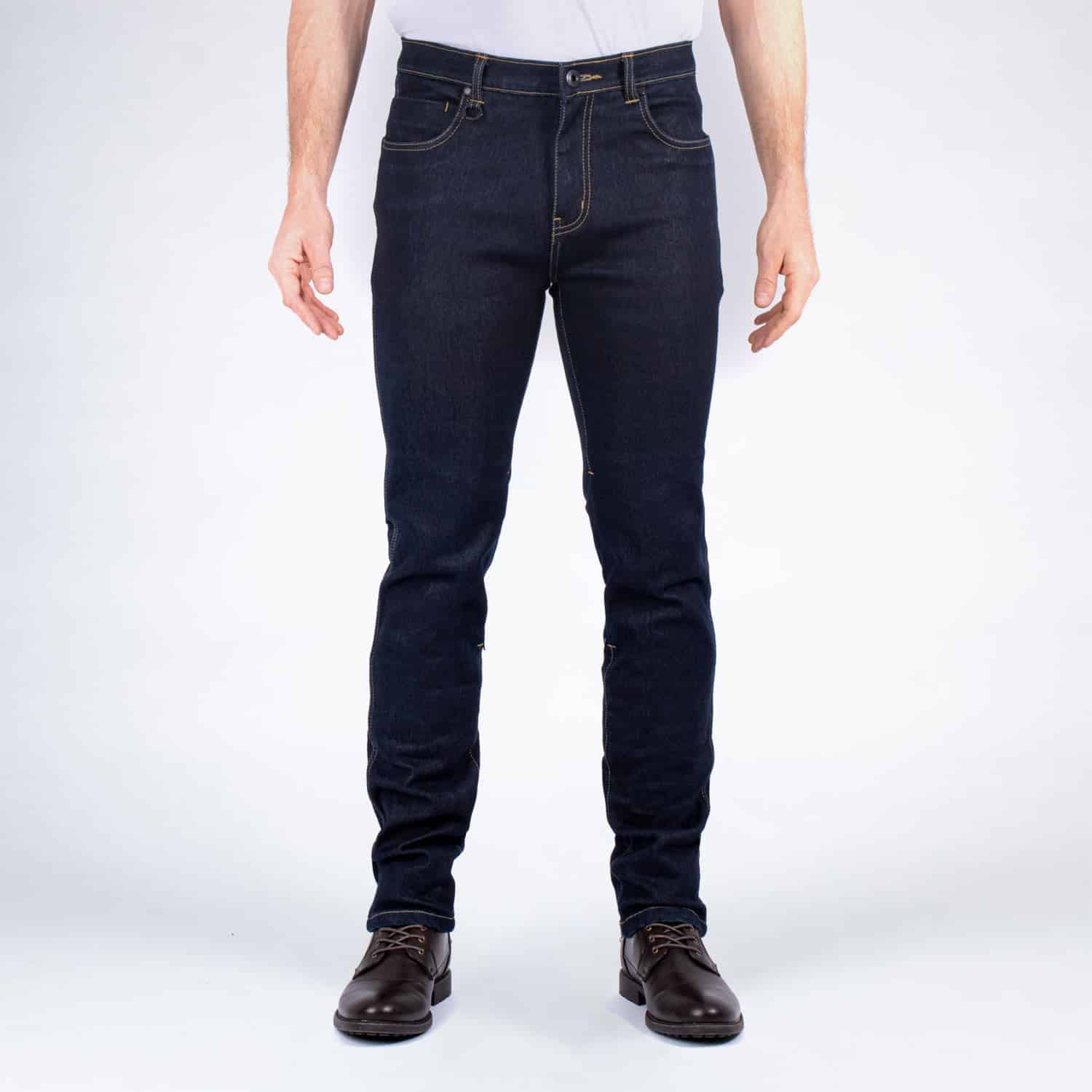 Men's Shield Single Layer Spectra® Denim Jeans - Regular Leg
£249.99
The pinnacle of the Knox jean collection due to their amazing strength and high-performance Class AAA rating, a class normally reserved for leather suits. The Shield Jeans are a true single layer jean with no extra mesh lining like most single layer jeans and are made with a newly developed Spectra® denim. They look exactly like regular jeans but with incredible strength and durability. Spectra ® is 40% stronger than aramid and fifteen times stronger than steel and is one of the world's strongest and lightest fibres. Knox, being a Spectra partner have the privilege of being the first company to work with this new denim. The weave of the denim is patent pending and is entirely unique and delivers unparalleled strength in like for like weights.
Men's Urbane Pro MK3 - Black
£249.99
Designed to be worn on its own in hot weather with No Jacket Required, the Urbane Pro Mk3 is the most versatile, CORE garment for any rider, no matter what motorcycle they ride.  Worn close to the body, the armour stays in place and won't move around.   The ultimate lightweight, breathable, impact and abrasion resistant motorcycle armoured shirt. The Mk3 has even more performance and is packed with extra features and pockets.  It is fitted with thinner, lighter and more flexible Level 2 Micro-Lock Compact in the back, shoulders and elbows. CE approved as a standalone "Class AA" garment with approved abrasion resistance built in, meaning an outer shell is no longer necessary unless you want to wear one.