The best sport bike gear
from Knox
WRITTEN BY OLLY MILTON
PUBLISHED: June 18th, 2021
You may have seen on our YouTube channel and our socials that we ride a huge range of different motorcycles, from naked to adventure and custom to off-road but seeing as a large proportion of the team here at Knox ride sport bikes we thought we would run you through the best sport bike gear we offer.
Rewind 10-15 years ago, sport bike riders were limited to wearing one or two piece leather suits, whether that is for riding socially on the road or commuting to work every day. Who wants to wriggle into leathers every day? No thanks! Fast forward to today, Knox offer a range of practical and comfortable solutions which protects you to a similar level as based motorcycle kit but makes more sense on an everyday basis.
Nowadays sports bikes are used much more widely than before, people are using them for touring, commuting, track days, social rides and racing so having protective solutions that cover more of these categories of ride is more important than ever. That's where Knox comes in and we've put together a our selection of products to keep you protected, comfortable and looking stylish!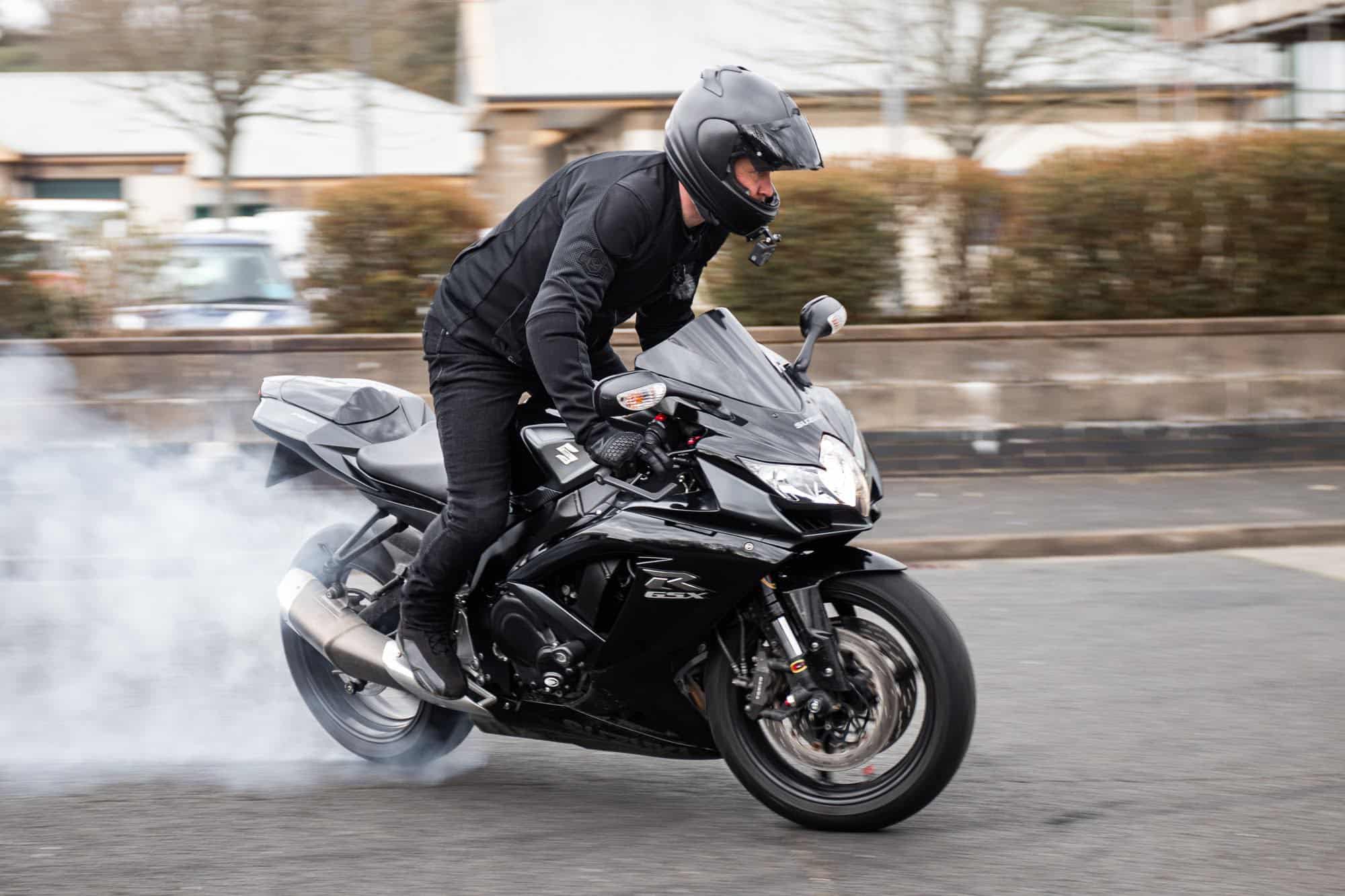 Upper-body protection solutions
Starting with the base layer solution – the Max Dual Active baselayer. This long sleeve top is made using Melange fabric finished with HYDROCOOL® and SILVERPLUS® for enhanced wicking, drying and anti-bacterial properties. This top is extremely comfortable and offers impressive levels of breathability, moisture management and odour resistance.
Next we have the game changing Urbane Pro Mk2 shirt, the ultimate armoured shirt designed to be used on its own with No Jacket Required. For 2021 the Urbane Pro's performance has been enhanced, with all-new materials we have managed to certify this product to CE EN17092 Level AA – a class normally reserved for heavier textiles or leather jackets. The Urbane Pro MK2 offers everything you could want in a motorcycle garment, it is breathable, comfortable, impact and abrasion resistant. Supplied with the product is market leading MicroLock level 1 armour for the elbows and shoulders and a level 2 back protector. The Urbane Pro is arguably the most versatile piece of motorcycle protective gear ever made, the shirt can be layered up depending on the riding conditions. I have been coupling it with either the Quilted jacket or lightweight wind/waterproof Welbeck jacket, these products keep the elements away but ensures you stay warm without making you uncomfortable when riding. Other sport bike riders like to wear hoodies over the Urbane Pro. Using this product as a foundation of protection whilst layering up allows for use all year round. A new and improved security belt loop system has been added to allow the rider to attach riding trousers to the shirt to prevent any separation. Ultimately, the Urbane Pro Shirt gives you the peace of mind when riding, because after all it is important to wear the right kit when riding a motorcycle.
Alternatively, we have the Zephyr Pro Jacket. A similar product to the Urbane Pro Mk2 shirt with a slightly different fit/feel. The Zephyr pro mirrors the same CE Level AA protection but fits more like a stand-alone jacket and is supplied with a chest protector and level 2 MicroLock armour all round.
Both armoured solutions are designed to be close fitting, this was implemented to ensure all the protective features stay in place without moving during an accident.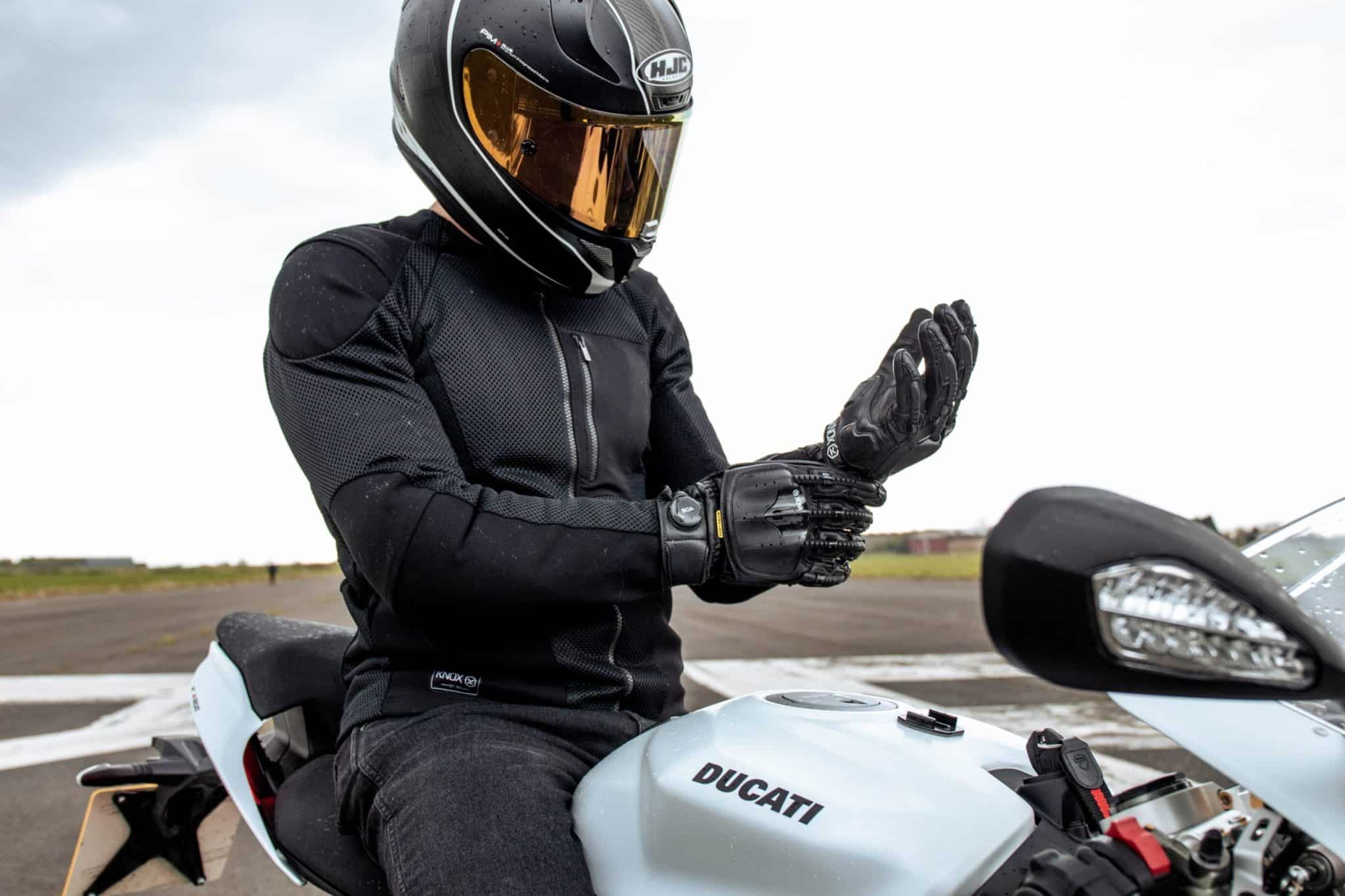 Lower-body protection solutions
We offer a range of riding trousers in both Men's and Women's fit. During the sports bike riding test we were wearing the Richmond Mk2 and the Shield jean, both great solutions in their own right.
Starting with the Richmond Mk2 jean, a modern tapered jean approved to CE Level AA. The Richmond is really all you would expect from your favourite pair of jeans but built for motorcycling. We have ensured top comfort both on and off the bike, incorporated stretch allows for all day comfort no matter what bike you are riding. Given the added input riders use when on sports bikes it is important such a product is comfortable. The hidden zip on the inside of the leg allows you to remove armour quickly and easily, making the jean instantly wearable off the bike for social activities.
The second option is our Shield jean, this is a true single layer riding trouser made from Spectra denim – The pinnacle of the Knox jean collection. The Shield offers incredible strength and durability with superior protection at CE Level AAA. Spectra itself is 40% stronger than aramid and fifteen times stronger than steel and is one of the world's strongest and lightest fibres. Like the Richmond, the Shield incorporates added stretch for additional comfort. This material also repels moisture, by pulling away heat from the body Spectra fibre helps you to stay cool.
It's worth adding, every riding trouser in the Knox collection comes with knee and hip armour as standard.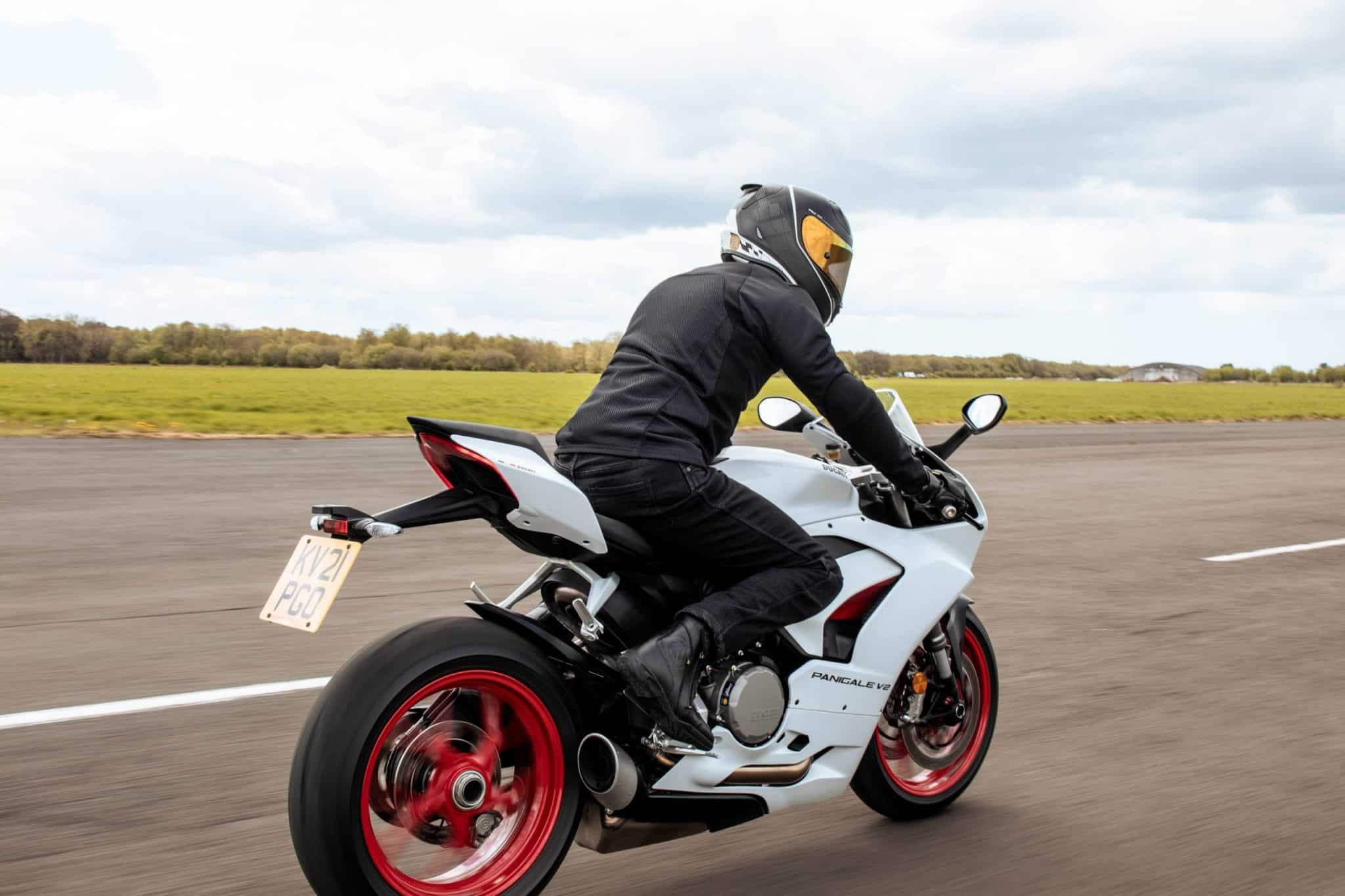 Riding a sports bike on the road, you want not only top protection, but you want practicality, feel and comfort as well, the CE approved short cuff Handroid Pod MK4 glove provides on all these fronts. The specification of the Handroid Pod MK4 glove is second to none, Exo-skeleton protection, Knox Scaphoid Protection System (SPS) and BOA lacing system but to name a few. This is one of our most popular gloves and is trusted by riders worldwide. The glove is very practical, with an easy and hassle-free BOA lacing system quickly securing the glove. We have also added touchscreen sensitive fingertips for this year.
Another CE approved short cuff glove hand armour solution is the Orsa Leather MK2 glove. This glove provides excellent protection, style and superior fit. As for protection, the glove features a 3 part knuckle guard and like all the gloves in the Knox range the Orsa Leather MK2 features SPS on the palms. The Orsa Leather MK2 glove goes well with any motorcycle kit you wear, simply secure the BOA system and you are away.
These options are primarily summer gloves, however for the all-weather riders we have some other solutions, such as the Covert Mk3 – A non- bulky 3 Season Soft Leather 100% Waterproof Motorcycle glove. This is a perfect spring/summer/autumn glove without adding bulk.
So there you have it, the list of gear we wear on sports bikes. The beauty with this gear is that it is transferable, you can ride any bike you want with our kit. All the gear we produce is designed to be adaptable to the conditions and to the motorcycles you ride and perform at such a high level you can be assured that protection is always available.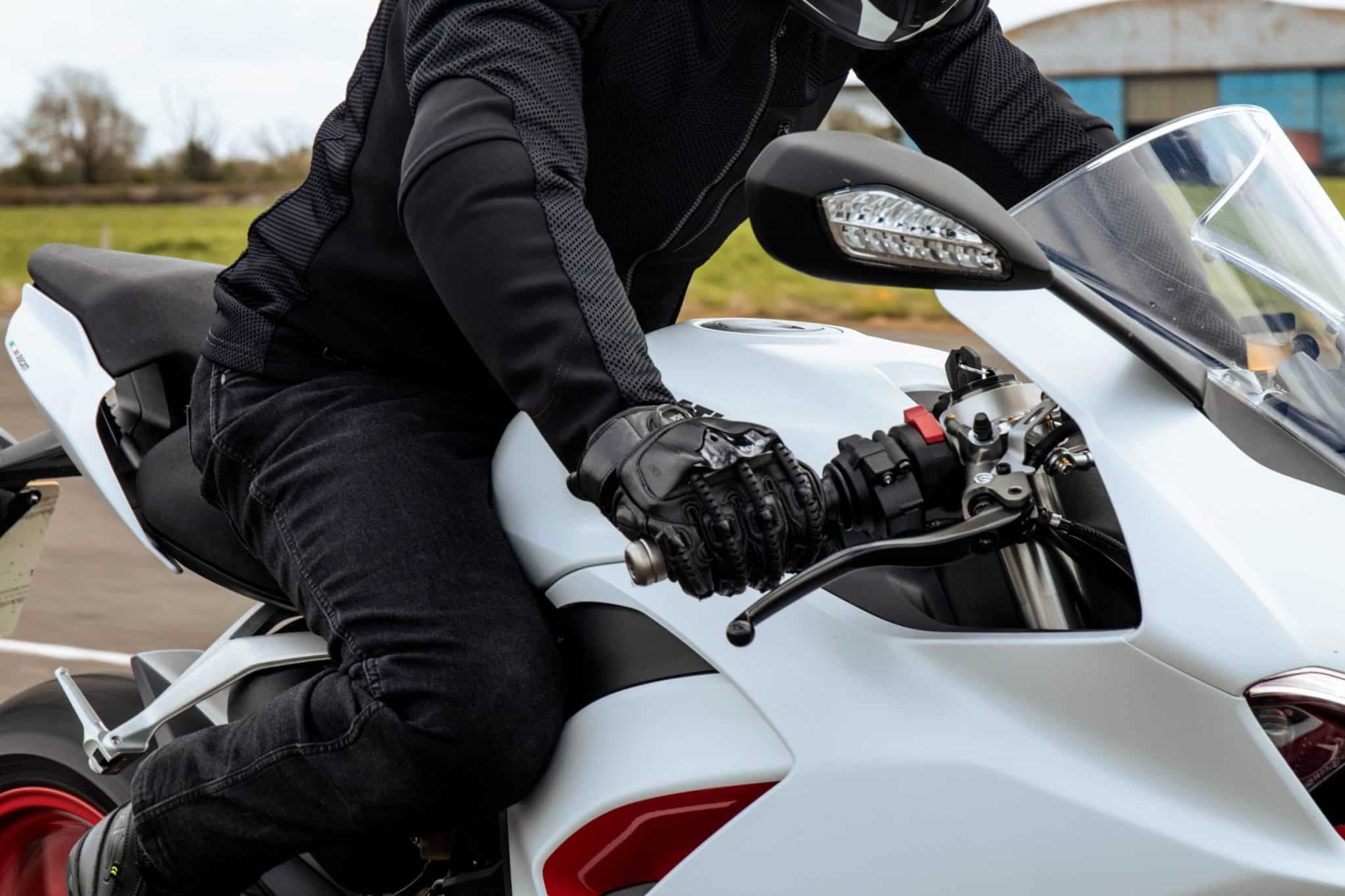 Check out the links to all the products below, if you have any questions be sure to leave them in the comments box and we'll get back to you!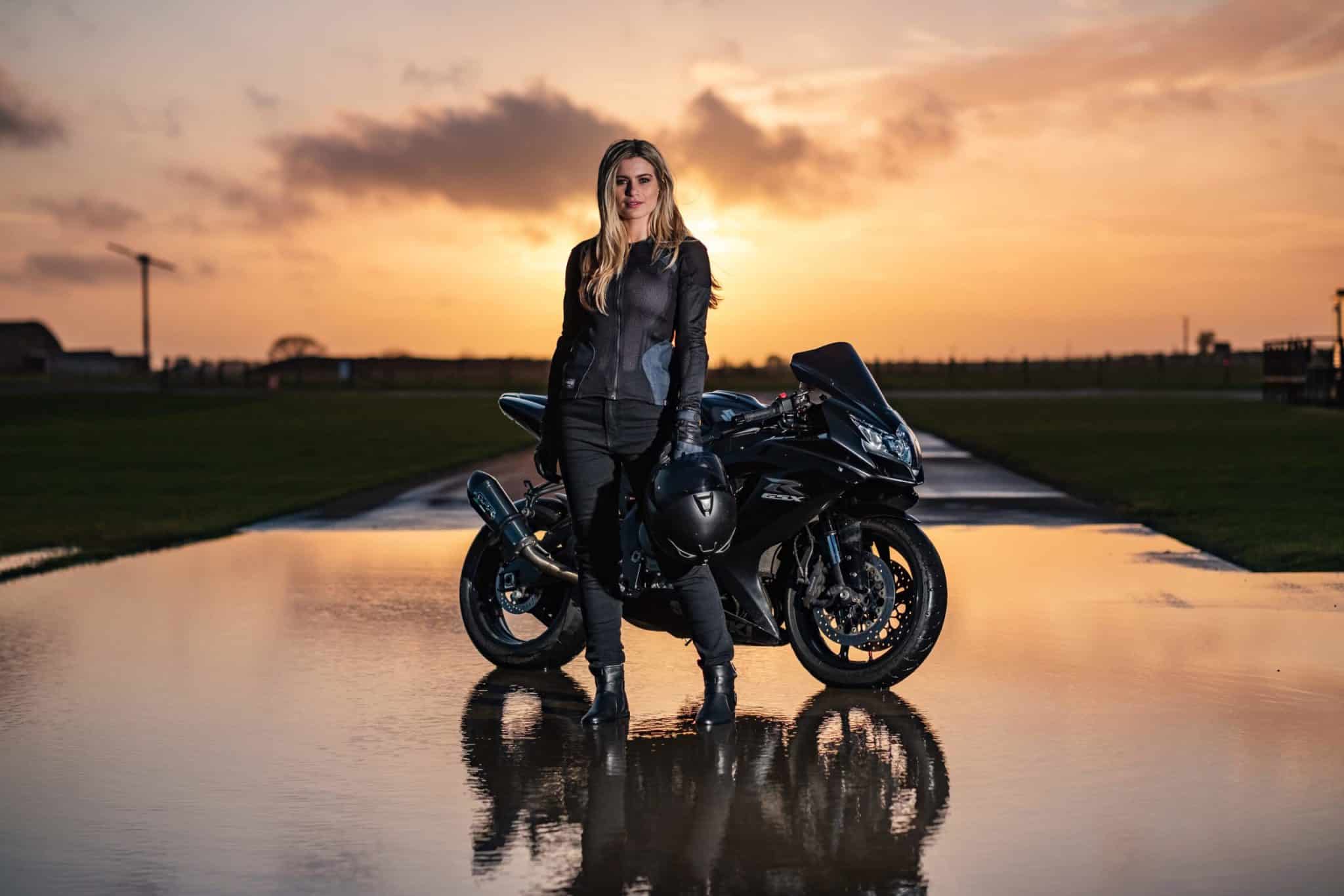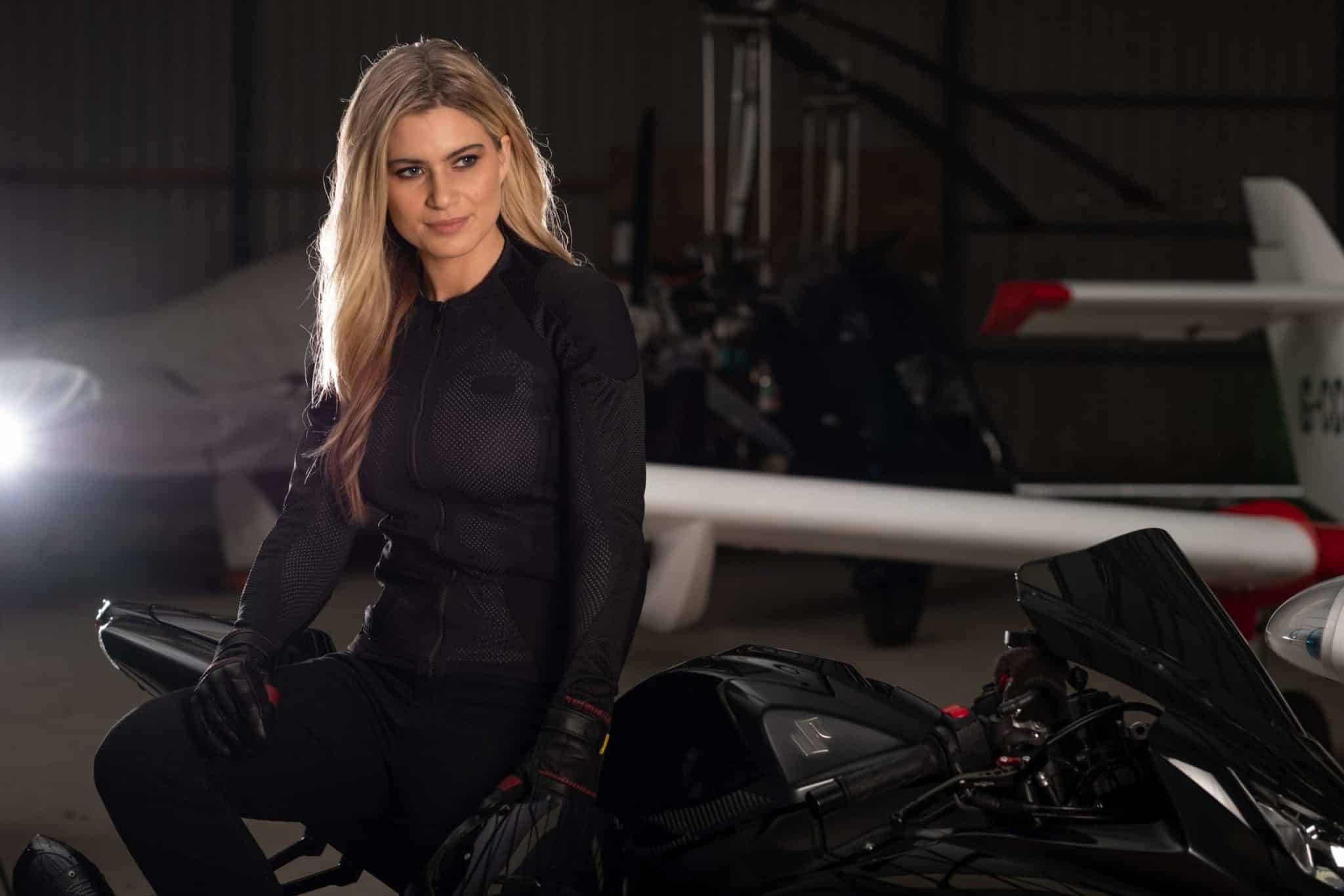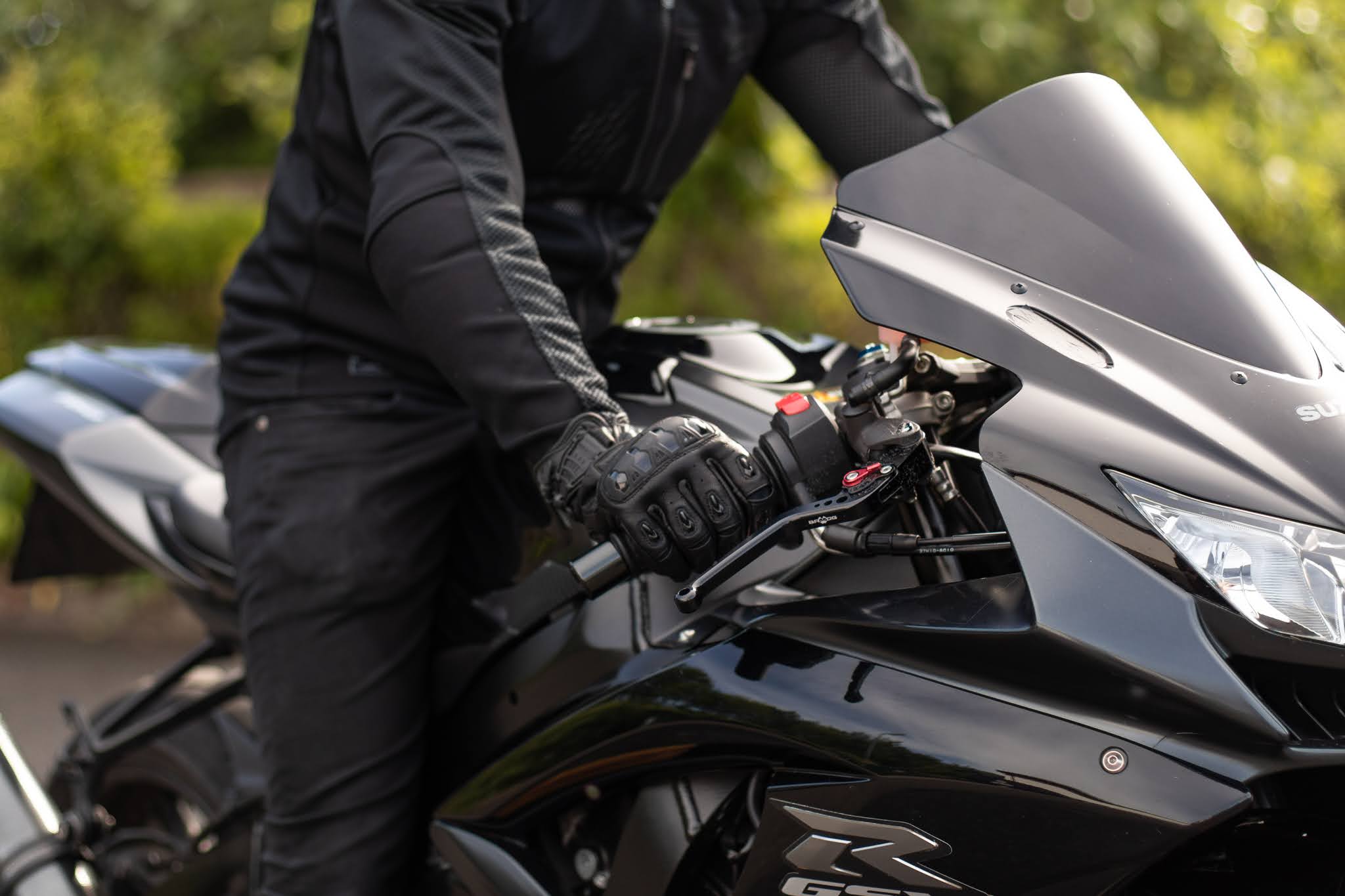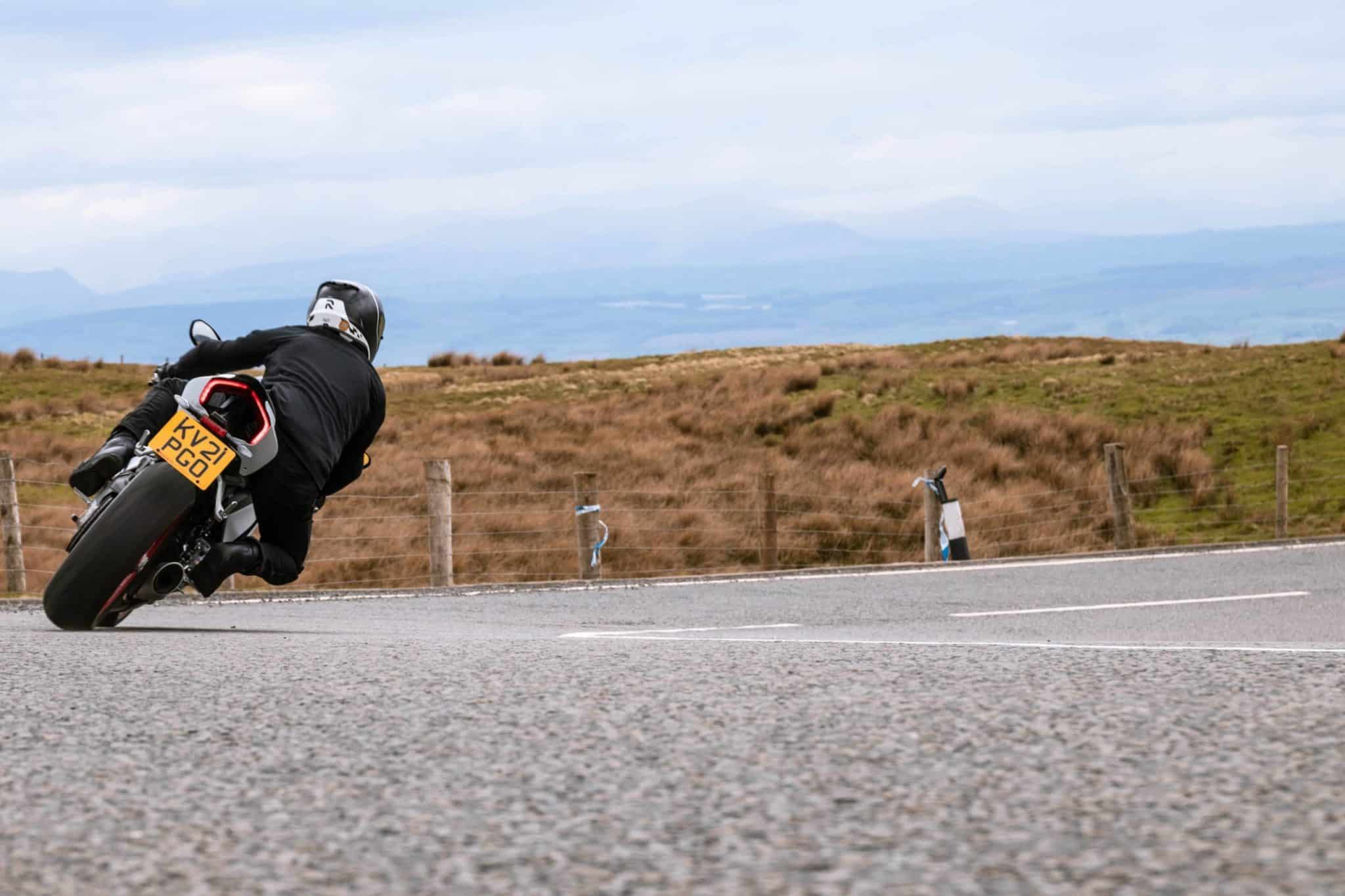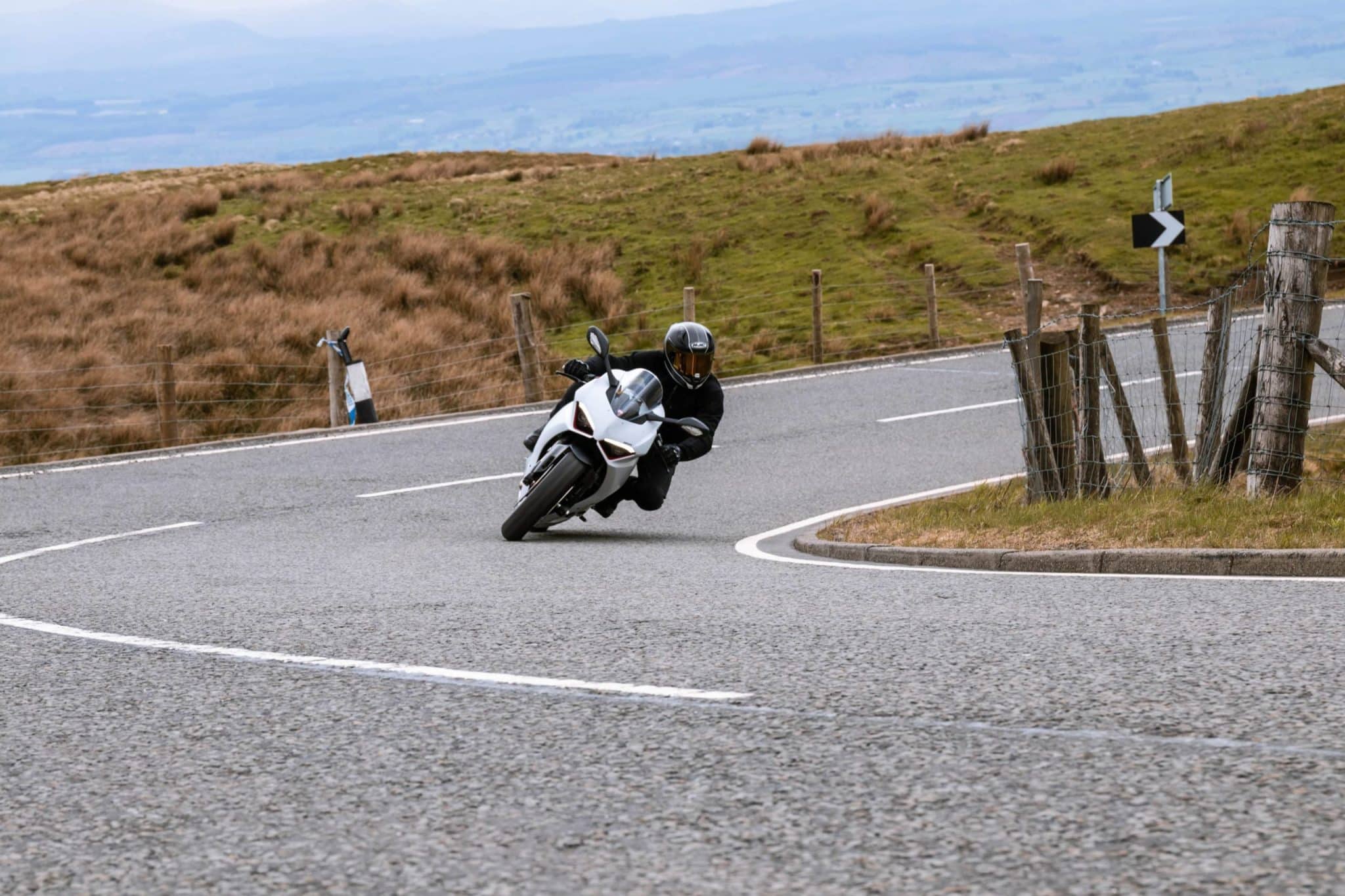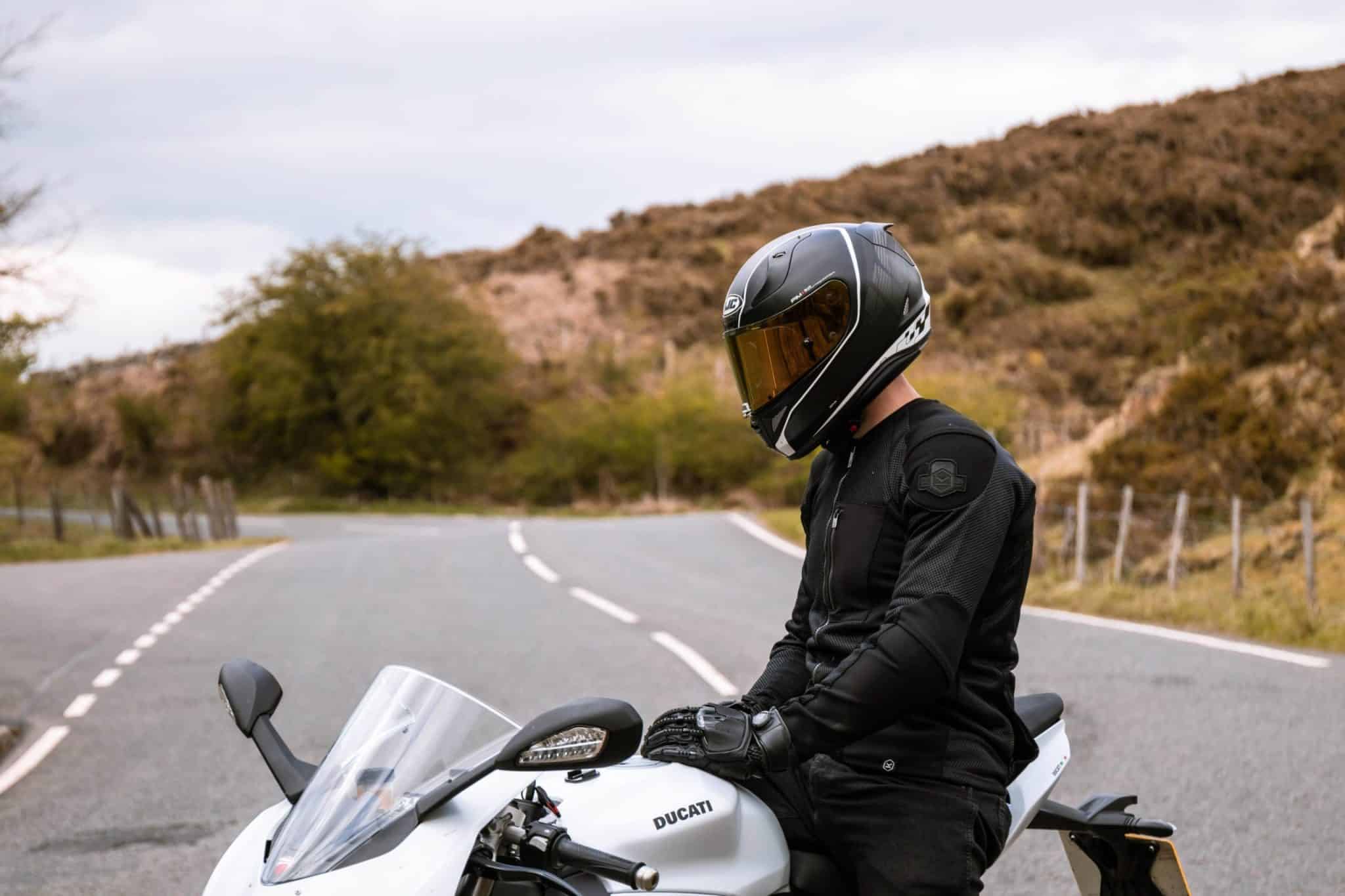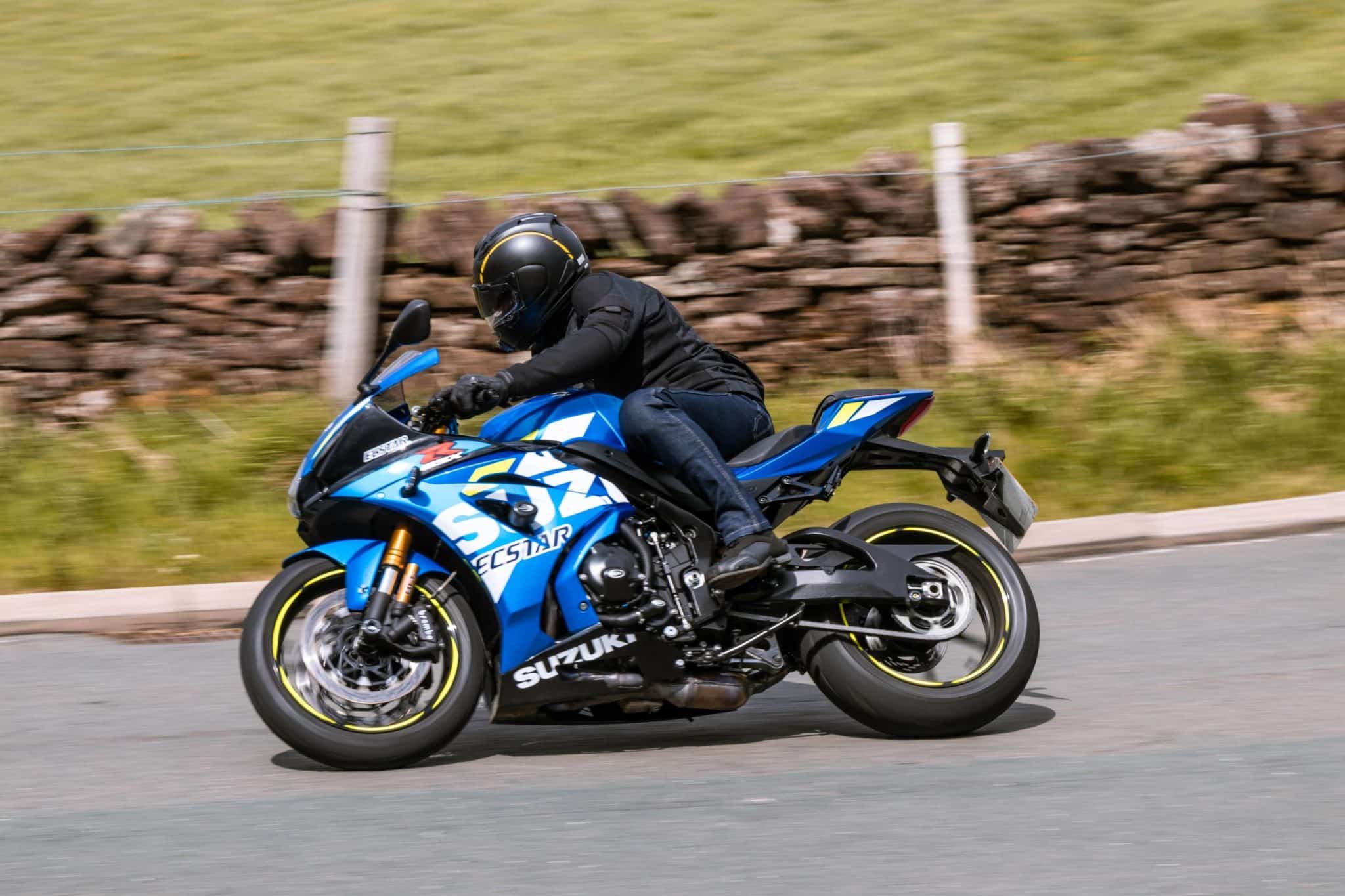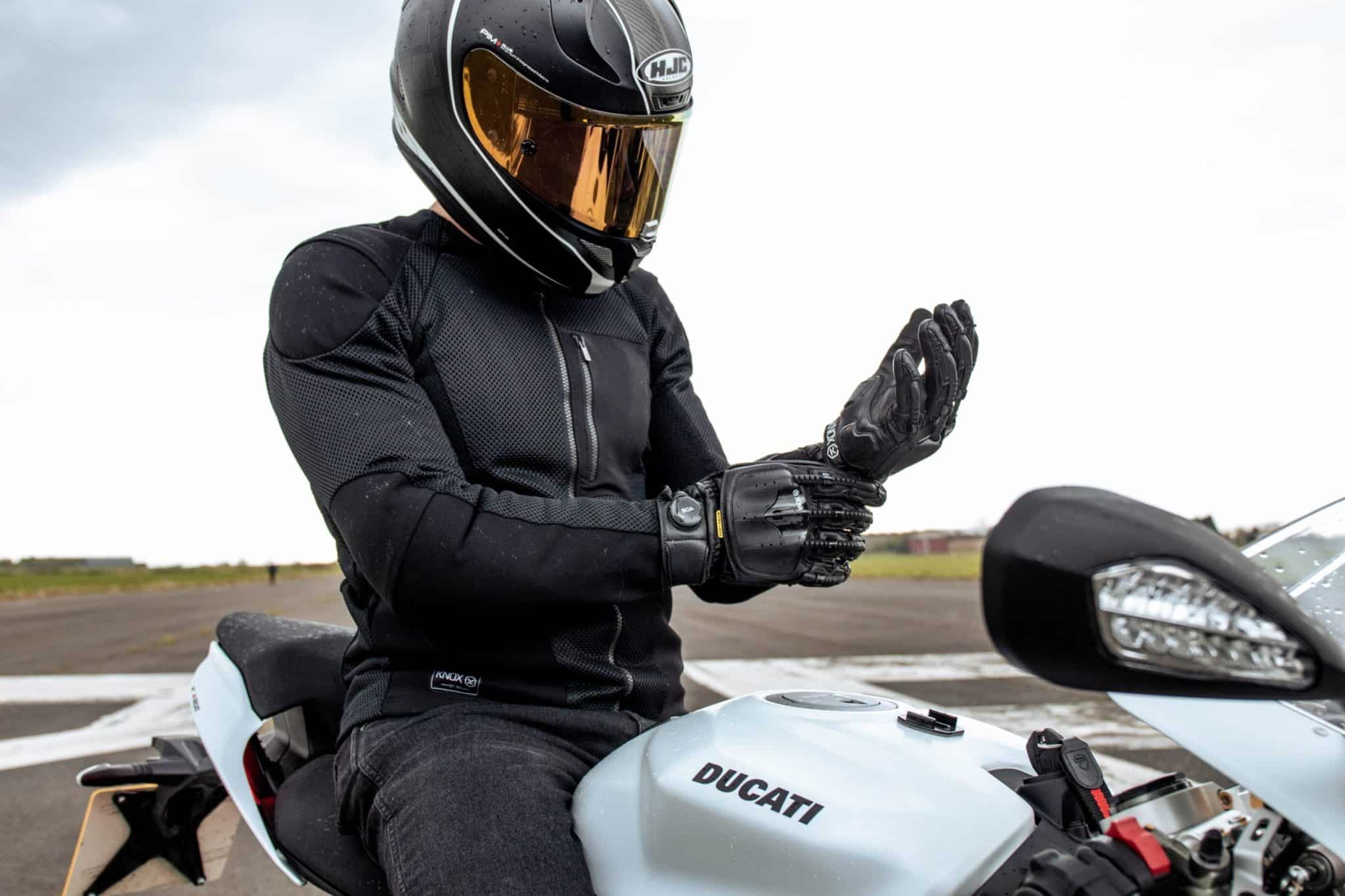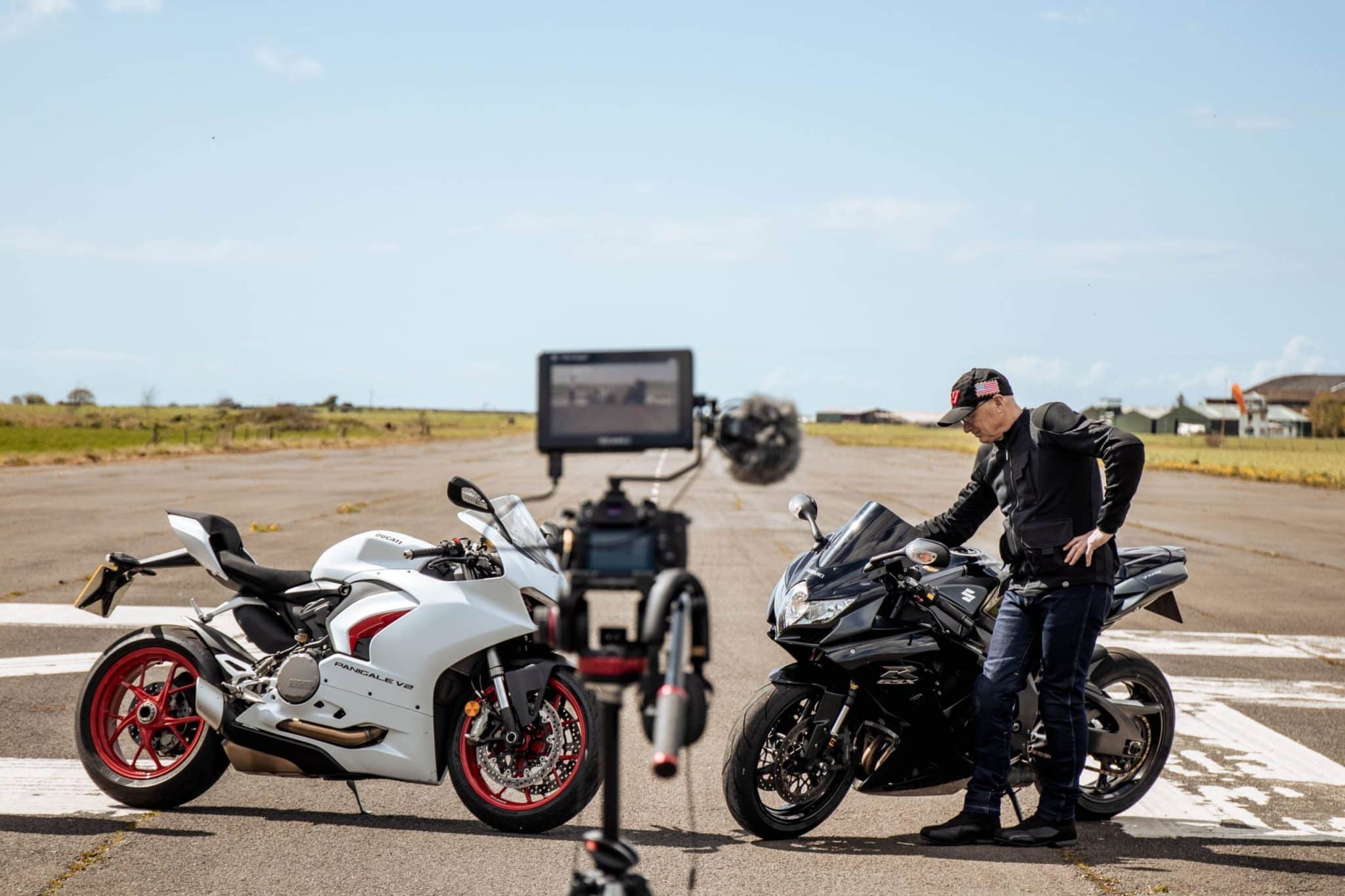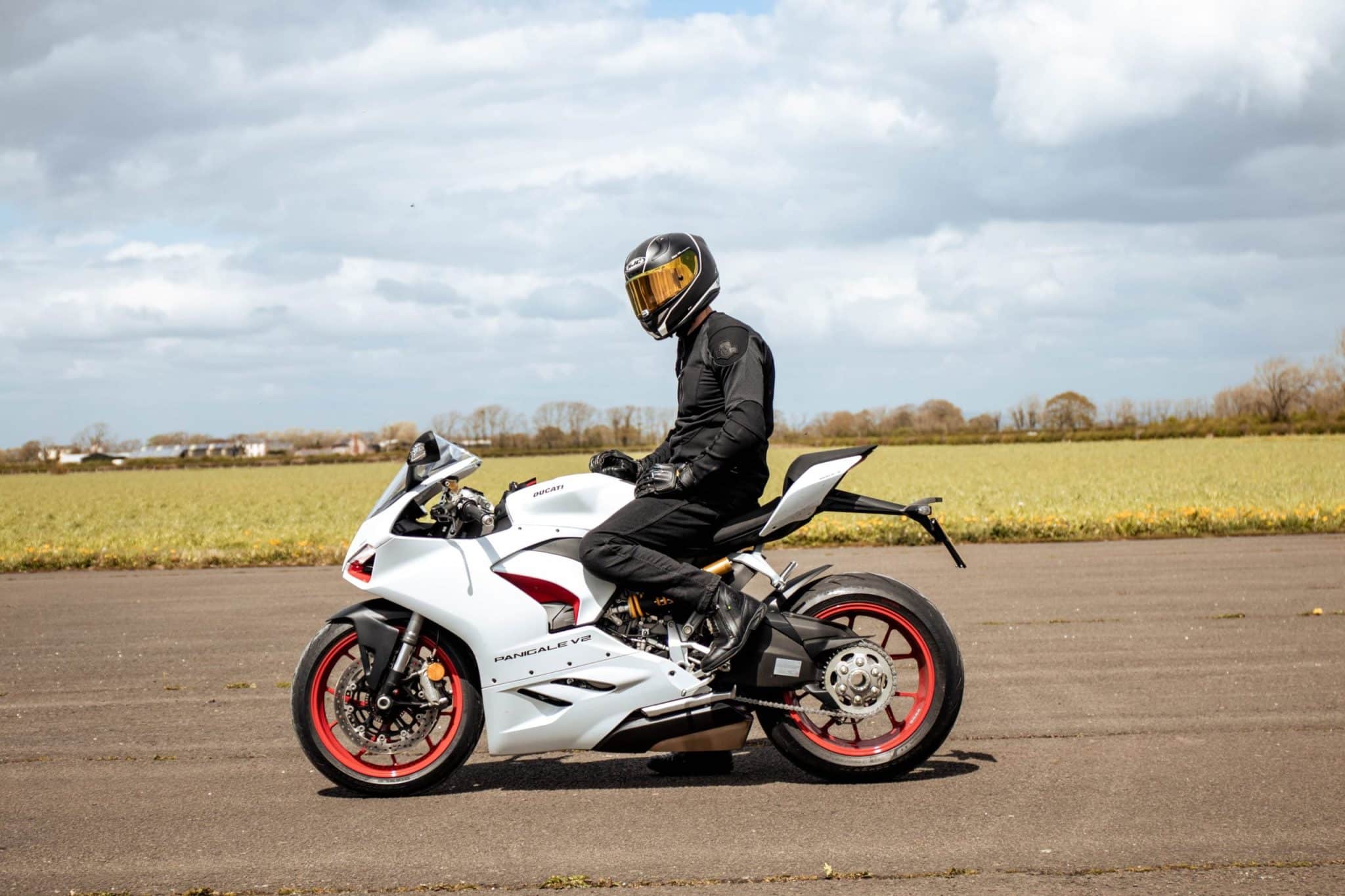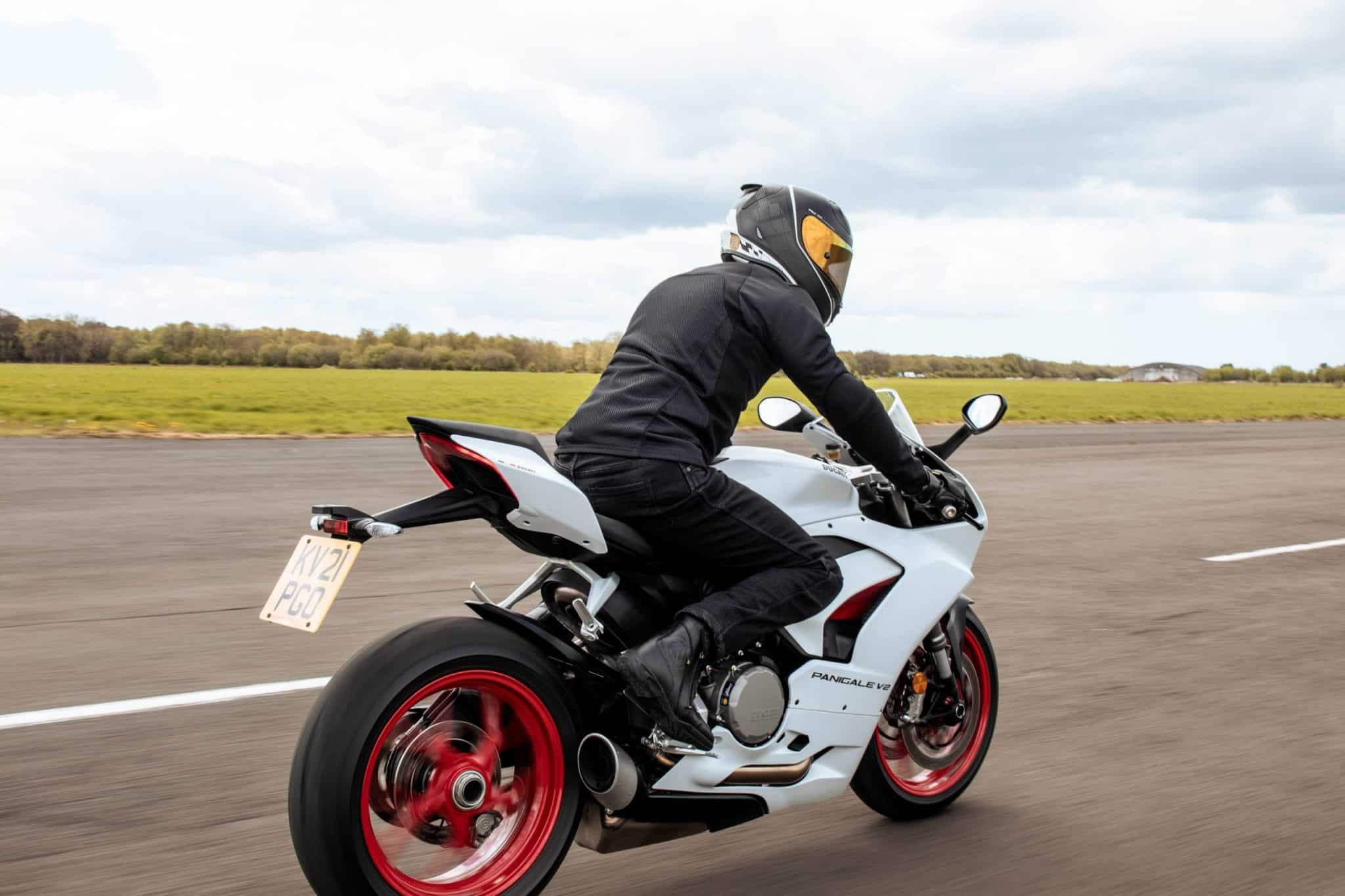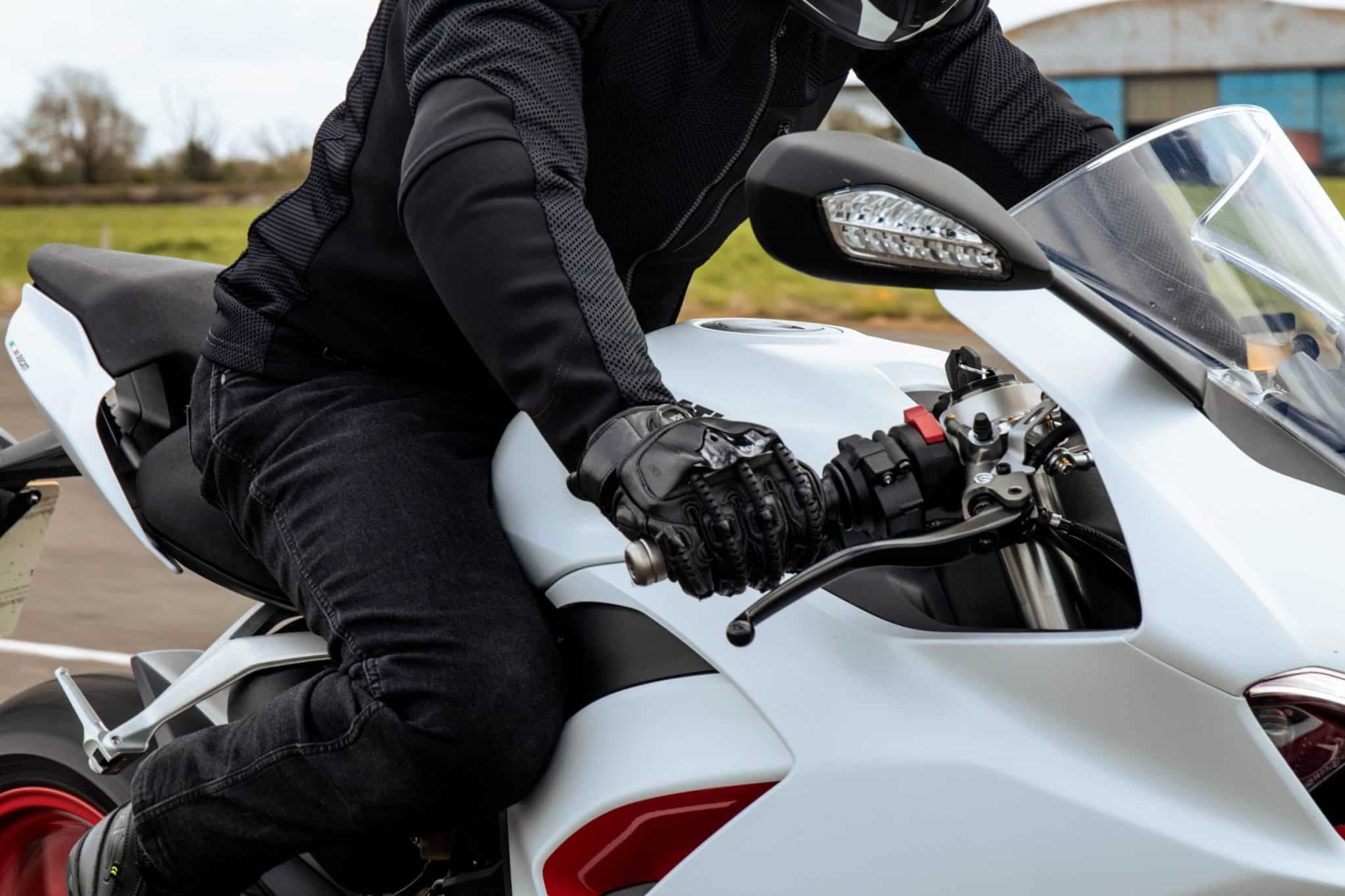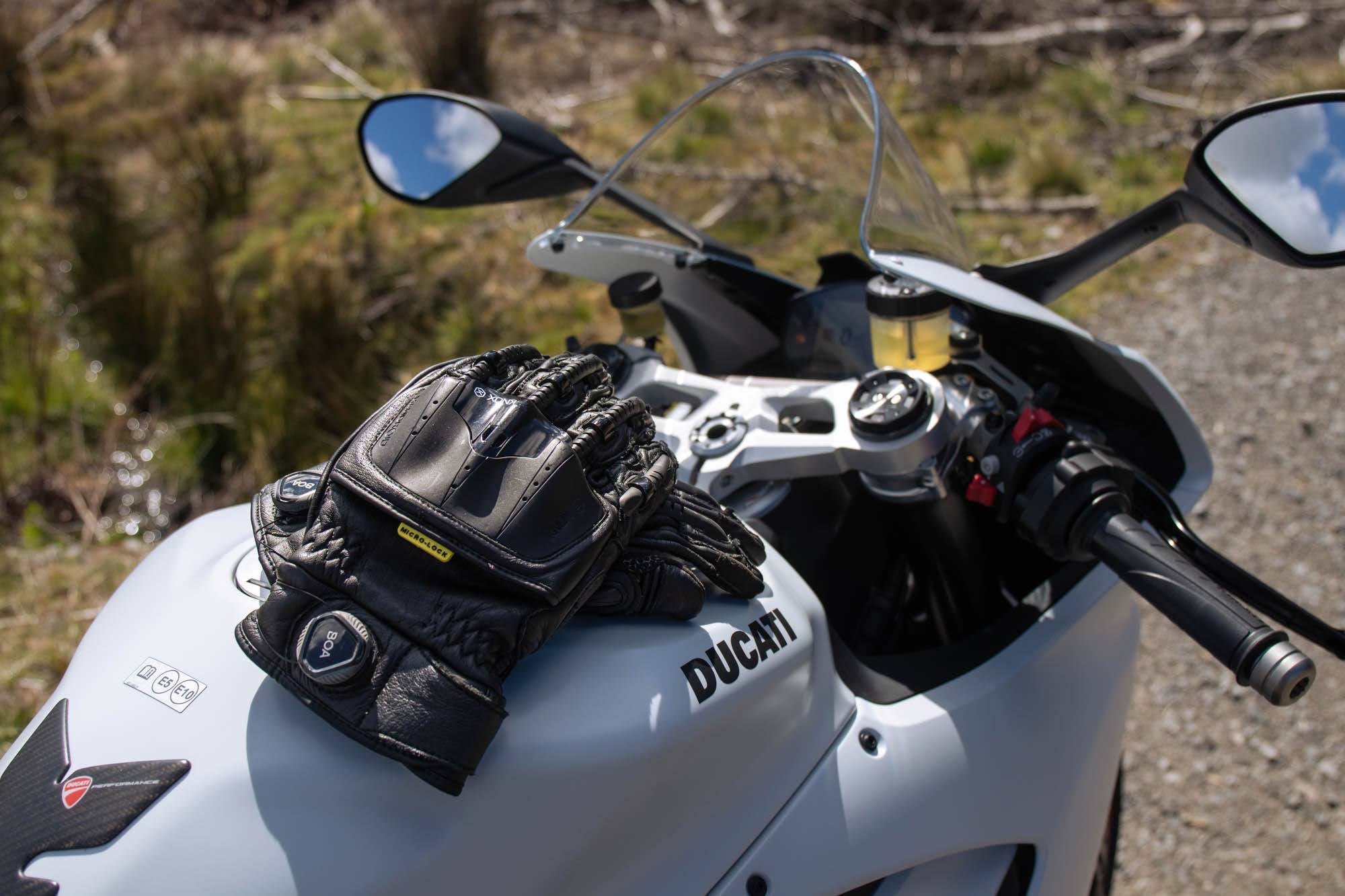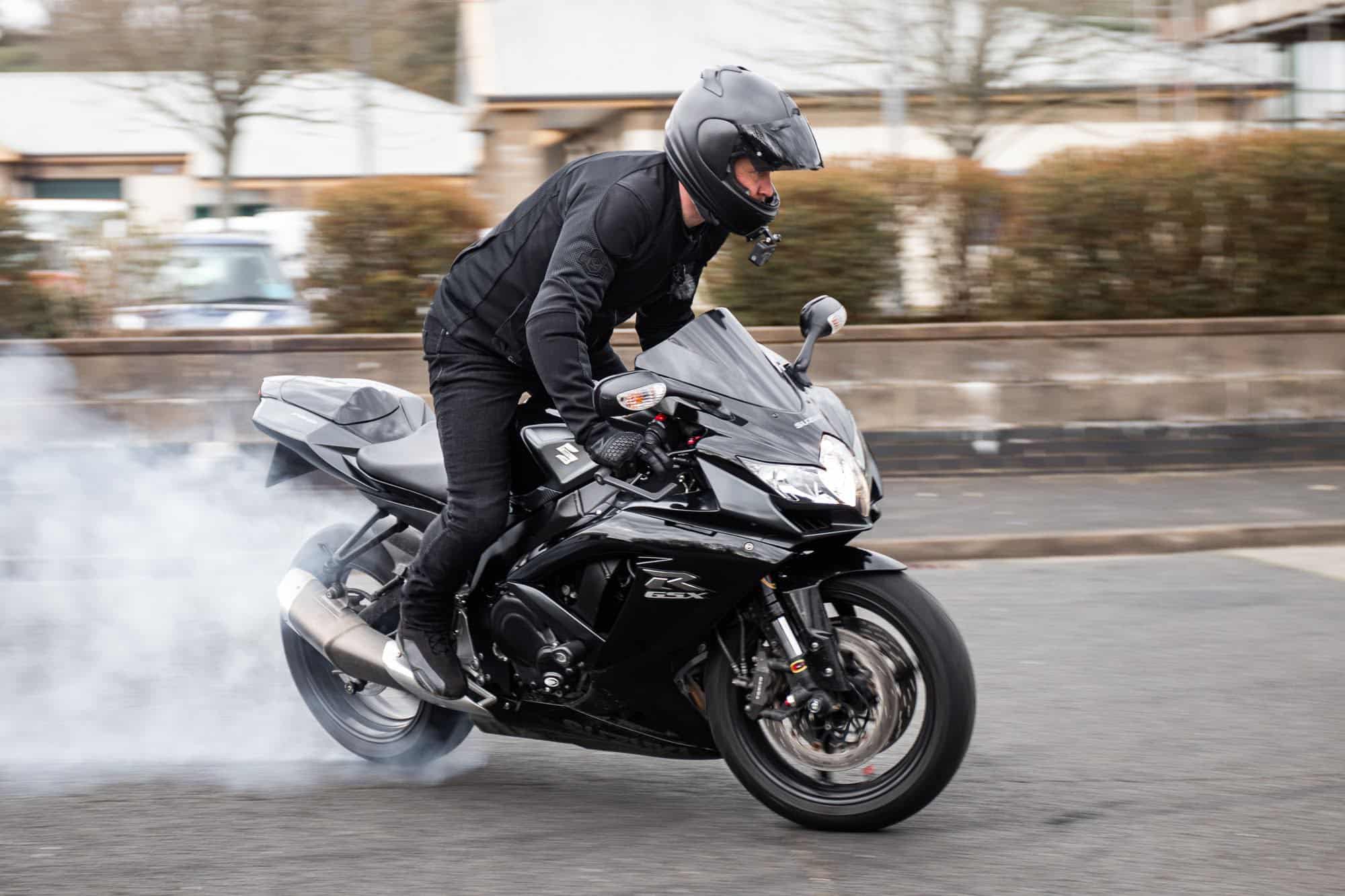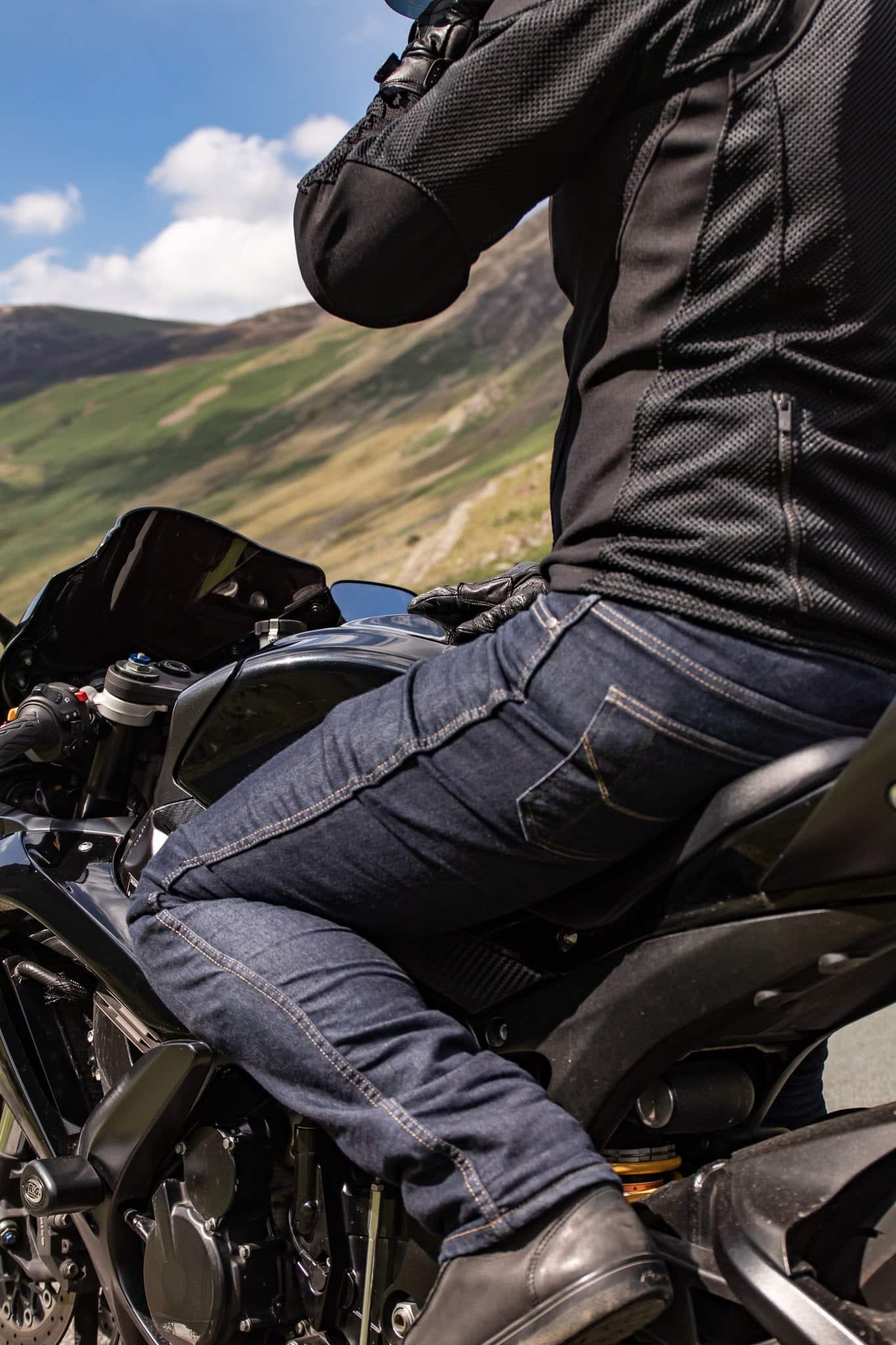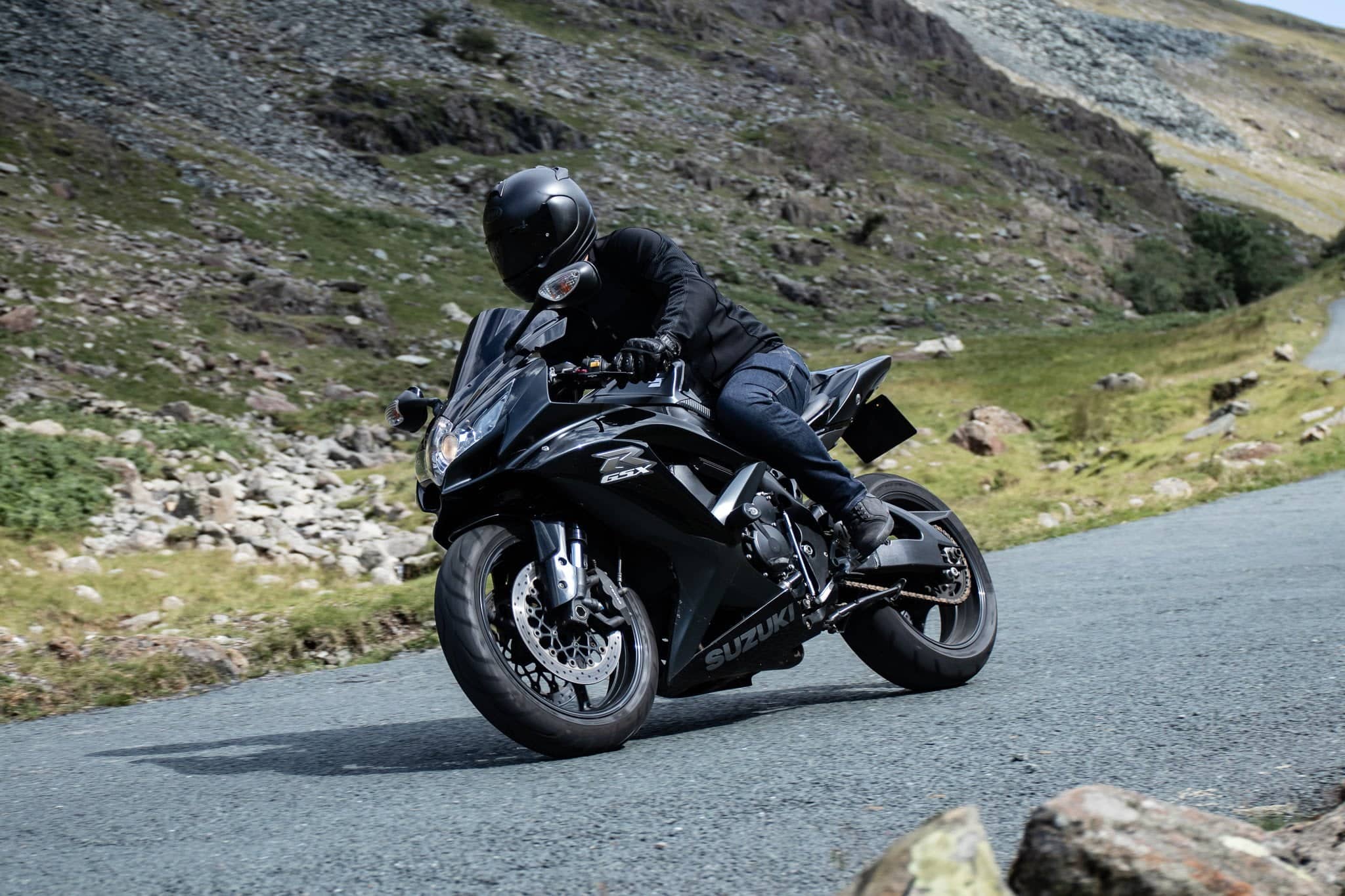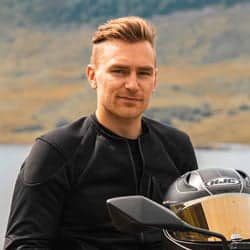 Related posts