Best adventure bike gear
the guide from Knox
WRITTEN BY OLLY MILTON
PUBLISHED: June 30th, 2021
Here in the Lake District we have a wide range of different environments to ride and test bikes, recently we have been exploring the Cumbrian countryside on the 2021 KTM Super Adventure S along with our Husqvarna 701 Enduro and Yamaha WR250f. Riding in suitable protective gear is very important and Knox offer the right innovative and durable solutions for this [and practically any] style of motorcycle.
Given that Adventure bikes make up a massive proportion of the market, we wanted to run you through the best riding gear for adventure bikes from Knox.
'Adventure riding' covers pretty much any type of riding as enabled by the latest Adventure bikes, whether that is mile-munching on A roads or motorways, exploring tight and twisty B roads or even tackling wet, muddy and rocky public byways. True Adventure riding often includes the blend of all of the above and creates a unique set of circumstances and challenges that you and your kit need to operate in. On the one hand, on road, you are mostly inactive and relaxed with a lot of wind blast keeping you cool, then on the other, when you ride off road your concentration levels and rider input are huge, much higher to that of road riding. Add in the physical nature of this type of riding and the weight of modern adventure bikes, your body temperatures can rise very quickly, often leaving you hot, sweaty and uncomfortable, meaning when you get back on the open road, you are dripping wet and start to get cold! In our mind, this blend of disciplines enabled by Adventure bikes calls for a different approach to your riding gear, but don't worry, Knox has the right solution and its called Knox Layering and allows you to remain warm, dry and protected during all of your Adventure.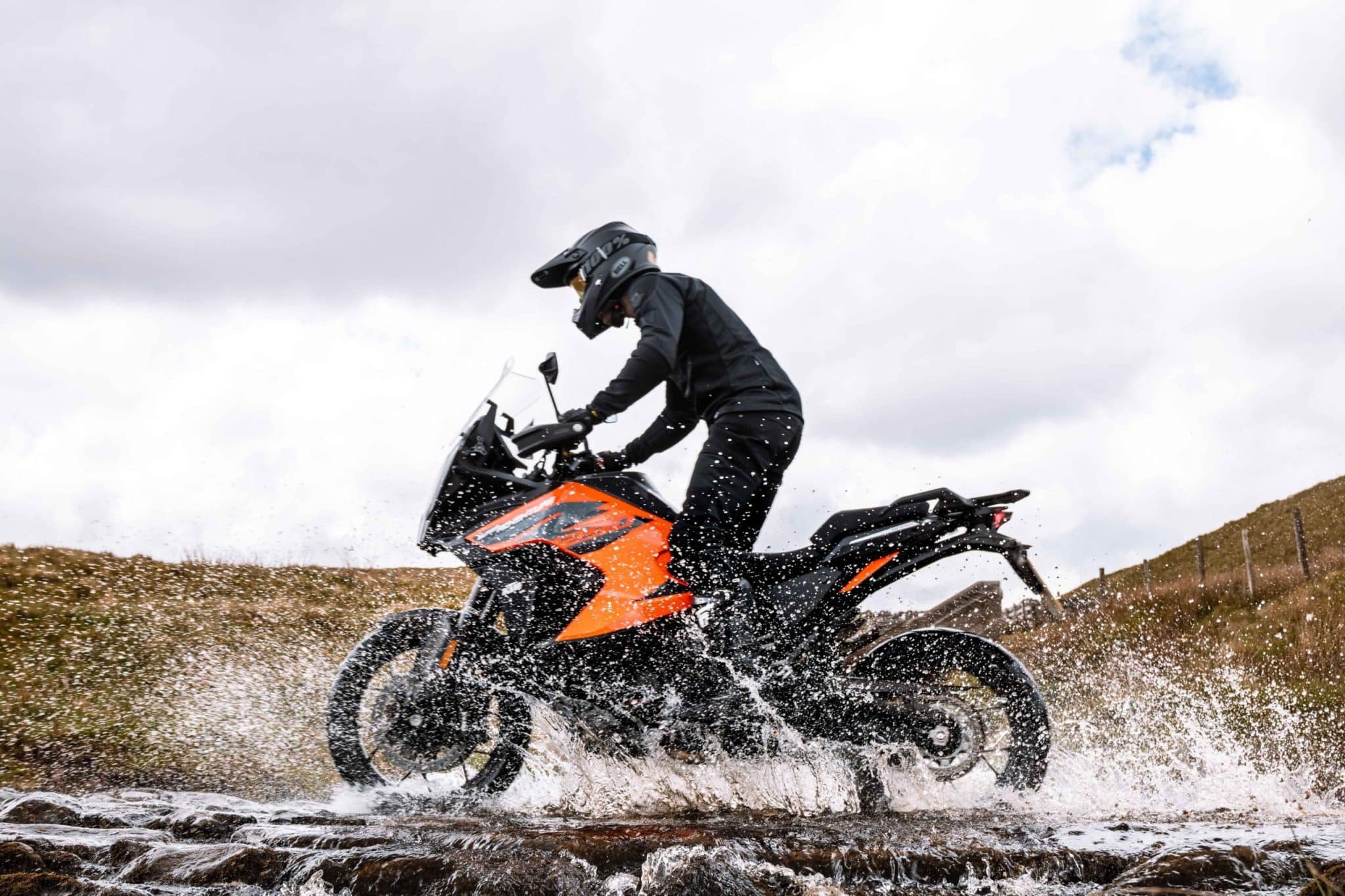 Upper-body protection solutions
As the foundation of our top and bottom half, we wear Dual active base layers, these provide huge levels of comfort and breathability, enabling moisture transfer and always keep you within the right operating temperatures. The Dual Active fabric is finished with HYDROCOOL® and SILVERPLUS® for enhanced wicking, drying and anti-bacterial properties meaning moisture management and odour resistance are achieved. The Knox protective layers will, of course, work without a Base Layer, but the Dual Active Base Layers provide the right foundation and in practice, they make a huge difference in performance and comfort.
Next, we have the Urbane Pro mk2 or Urbane Pro MK2 Utility Shirt. This is all new for 2021 and is now certified to CE level AA, a class normally reserved for heavier textiles. Impact protection is achieved with our class leading smart and innovative Micro-lock level 1 elbow and shoulder armour, and level 2 back protector. Micro-lock uses SMART technology and properties to keep the armour super soft to touch but it locks when impacted. The locking action increases the amount of impact absorbed by the protector and reduces the energy passed through to your body. All-new materials are used for 2021 certified to CE standard EN17092. Knox exclusive materials allow us to achieve game changing levels of abrasion resistance whilst maintaining a light, comfortable garment. Strong yet durable Arrownet mesh fabric coupled with high tenacity stretch nylon provide unbeatable airflow and abrasion, cut and tear resistance.
The Urbane Pro MK2 allows you to ride pretty much anything you want, anywhere! During our shoot with the KTM 1290 Super Adventure S, we layered up using our Quilted Jacket and Welbeck waterproof jacket for the long (and fairly chilly!) commute to the Lake District trails we had planned. Once we arrived at the trails, we simply removed the outer layers, rolled them up and packed them away so we were just wearing the Urbane Pro MK2. #nojacketrequired. The Urbane Pro Mk2 shirt bridges the huge gap between heavy, cumbersome textile garments and lightweight, breathable, and basically unprotective motocross gear. With products from the Urbane Pro collection you get the same protection level as heavier  textiles and the same breathability and comfort as MX gear. Riding off road with adventure bikes obviously comes with its risks, a lot of the time you are tackling tough, uneven terrain so the chances are you are going to have a spill at some stage and this why you need the right protection.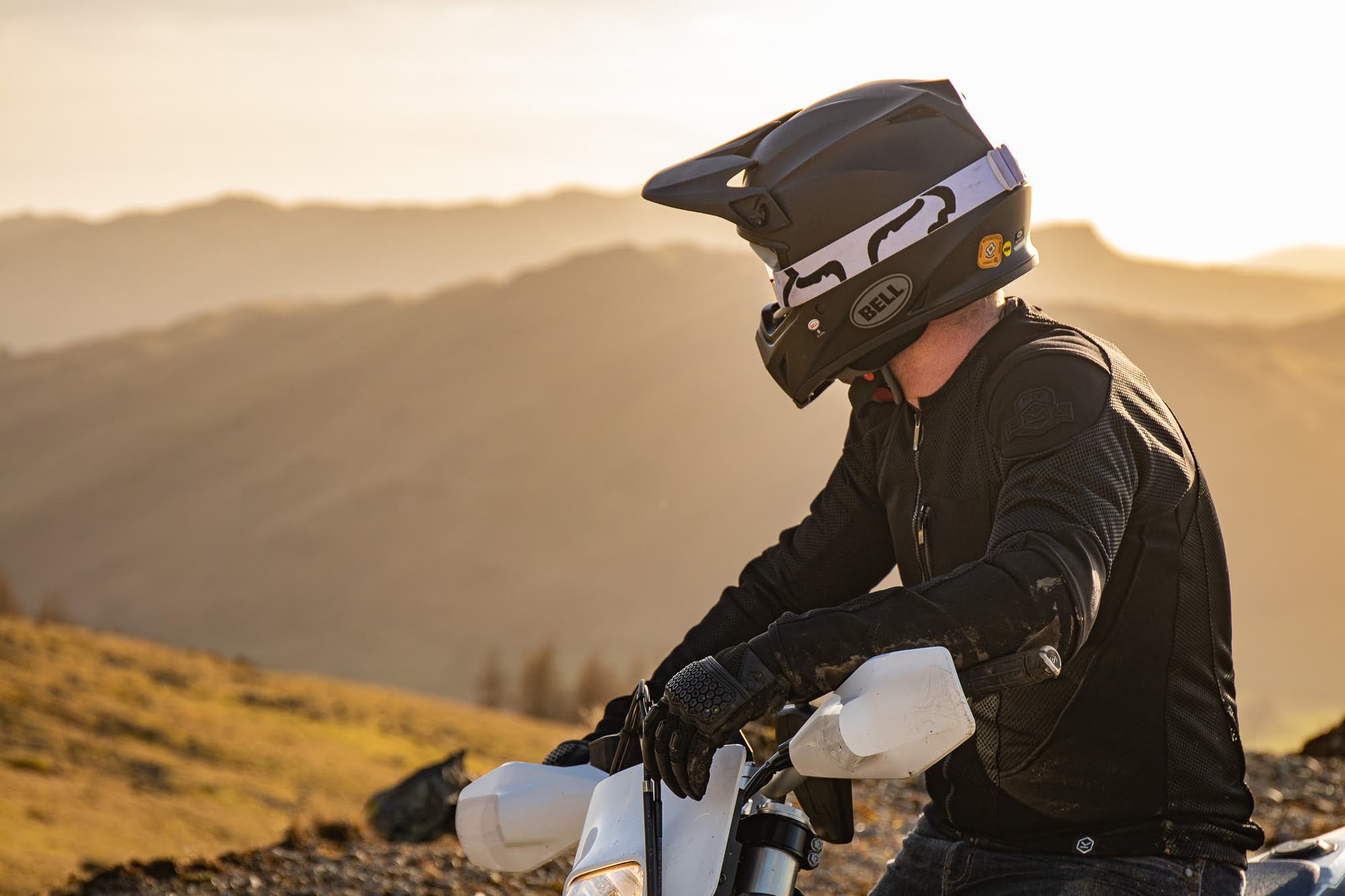 Lower-body protection solutions
Brand new for 2021 are the Knox Urbane Pro trousers. Providing all the features from the Urbane Pro MK2 shirt but constructed into a trouser. The Urbane Pro trouser offers the same great level of protection – CE Level AA. This product offers massive amounts of ventilation whilst riding, this is achieved with the integrated mesh panels discreetly positioned front and back, these panels prove very effective especially when riding in the stand-up position. The Trousers also feature deep pockets on the front and back and a discreet, smart zipped side pocket for storage of items that could otherwise tend to fall out of standard back pocket. The Urbane Pro trousers share the same Knox exclusive materials used in the Urbane Pro Mk2shirt, this means the same great level of comfort, breathability as well as impact and abrasion resistance.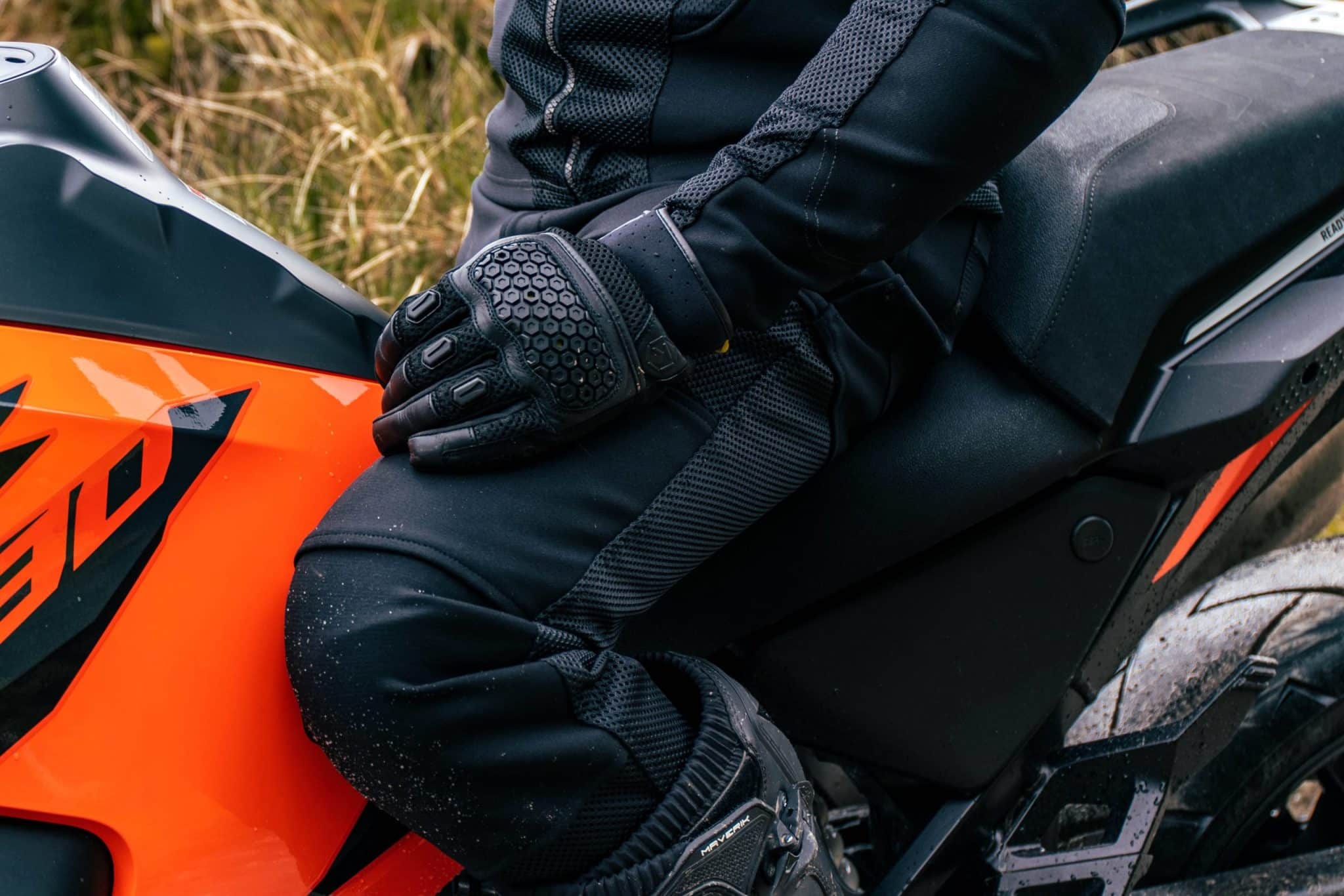 Finally, we move to the hand armour, new for this year is our Urbane Pro Glove, this lightweight, short cuff summer riding glove offers off road feel with on road protection – CE approved to EN13594. Our new glove is constructed using a highly breathable, abrasion resistant mix of textile and leather fabrics with no compromise in performance. Feel in this glove is exceptional, the perforated cow hide palm combined with the Amara grip pad makes for easy movement and control adjustment whilst riding, Amara finger tips also allow for touch screen compatibility. In terms of protection on the glove, we have added newly developed thermoplastic breathable knuckle guard combined with Knox Micro-lock technology for superior impact absorption, the glove also features our patented Scaphoid Protection System (SPS) added to the palms. SPS eliminates the grab effect that occurs when a leather palm makes contact with the road, reducing the risk of hyper extension which can be the cause of a broken scaphoid.
The versatility of Knox products allow you to wear the gear in a huge range of different applications; whether it is riding to the shops on a naked bike, going for a Sunday blast on a sports bike or just meeting up with friends on a custom chopper, the kit will keep you comfortable and protected no matter where or what you ride.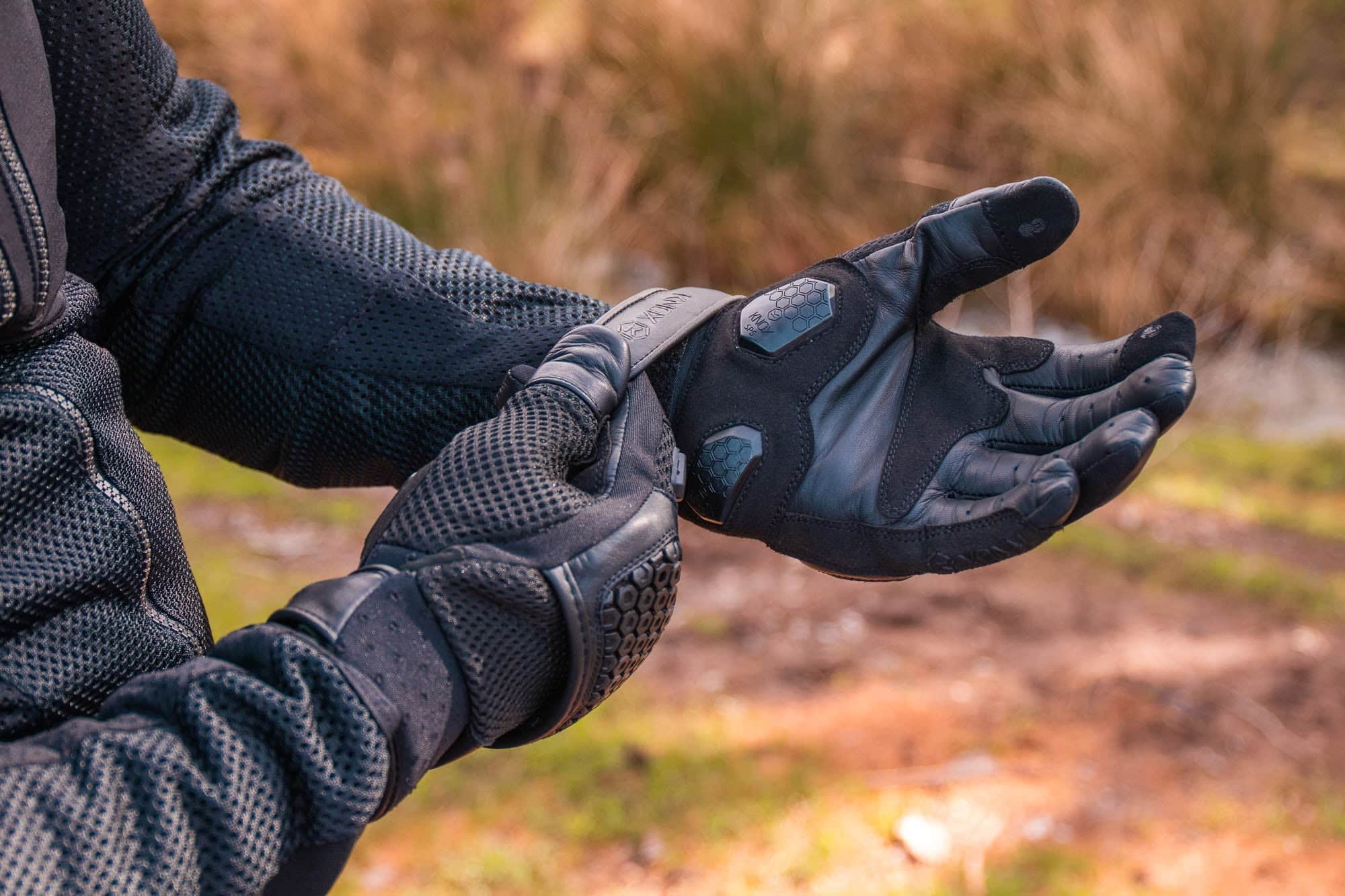 So there we have it, the best riding gear for Adventure bikes from Knox Armour!
If you have any questions regarding any of the kit don't hesitate to get in touch or leave a comment below.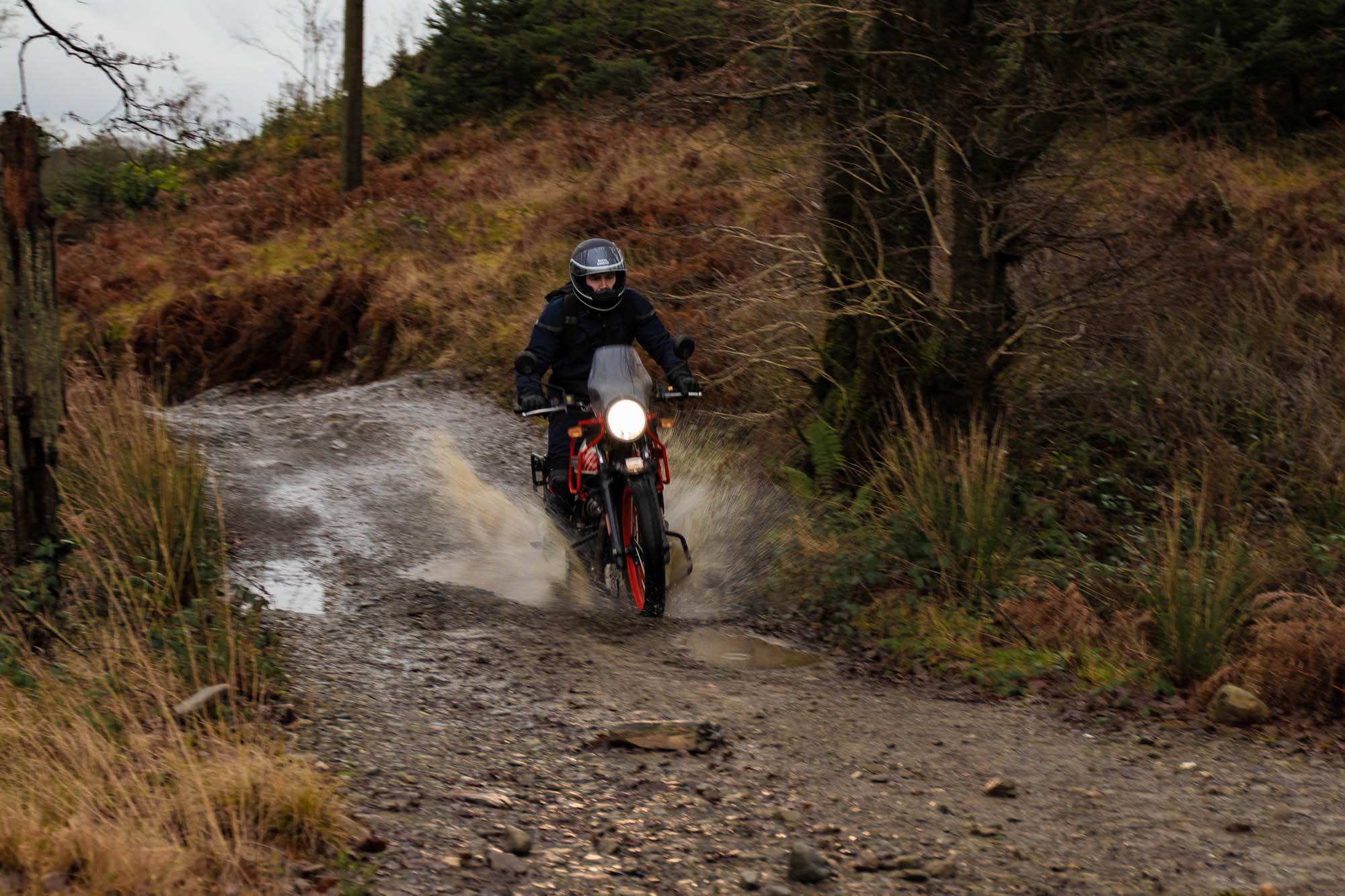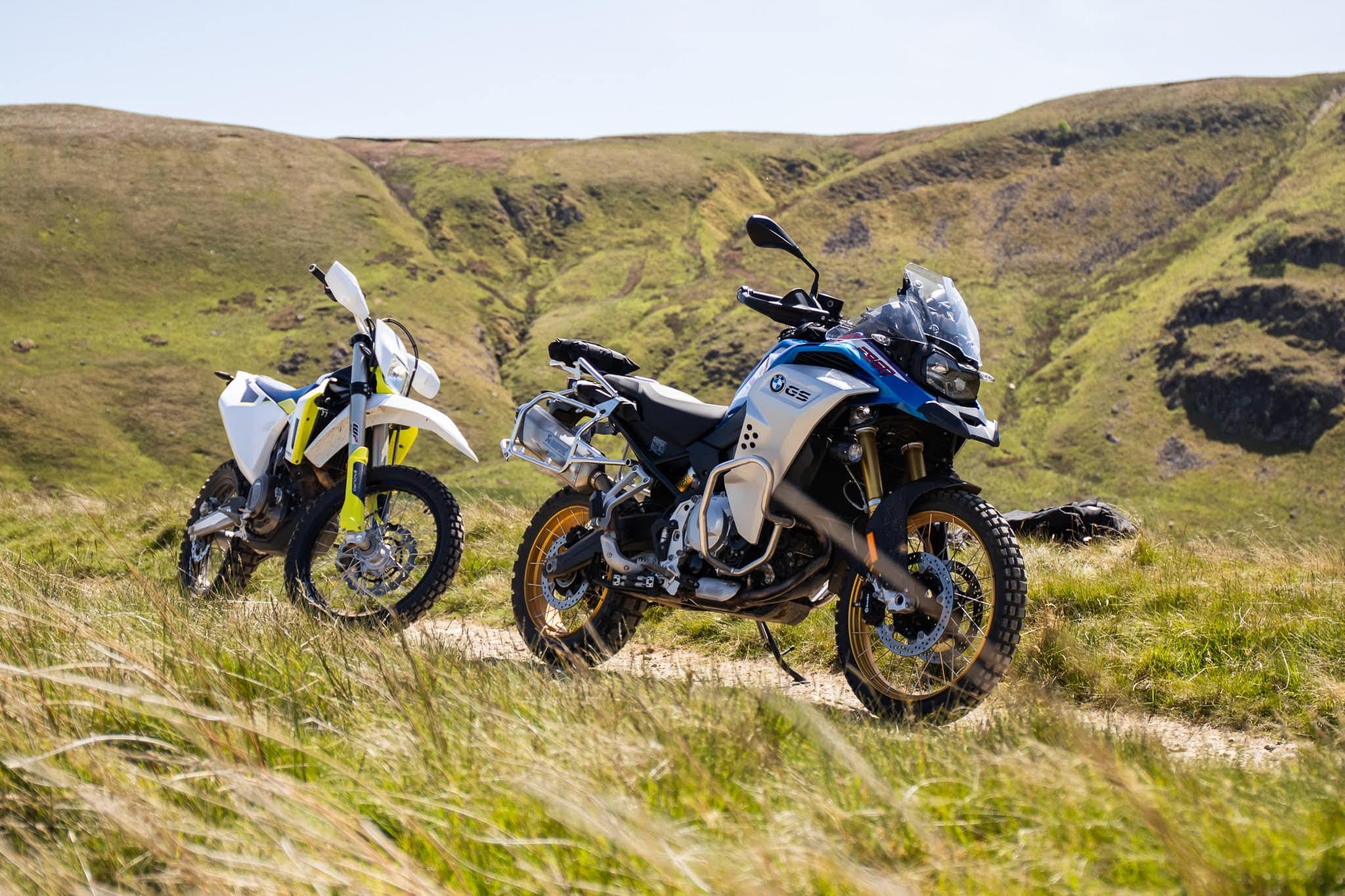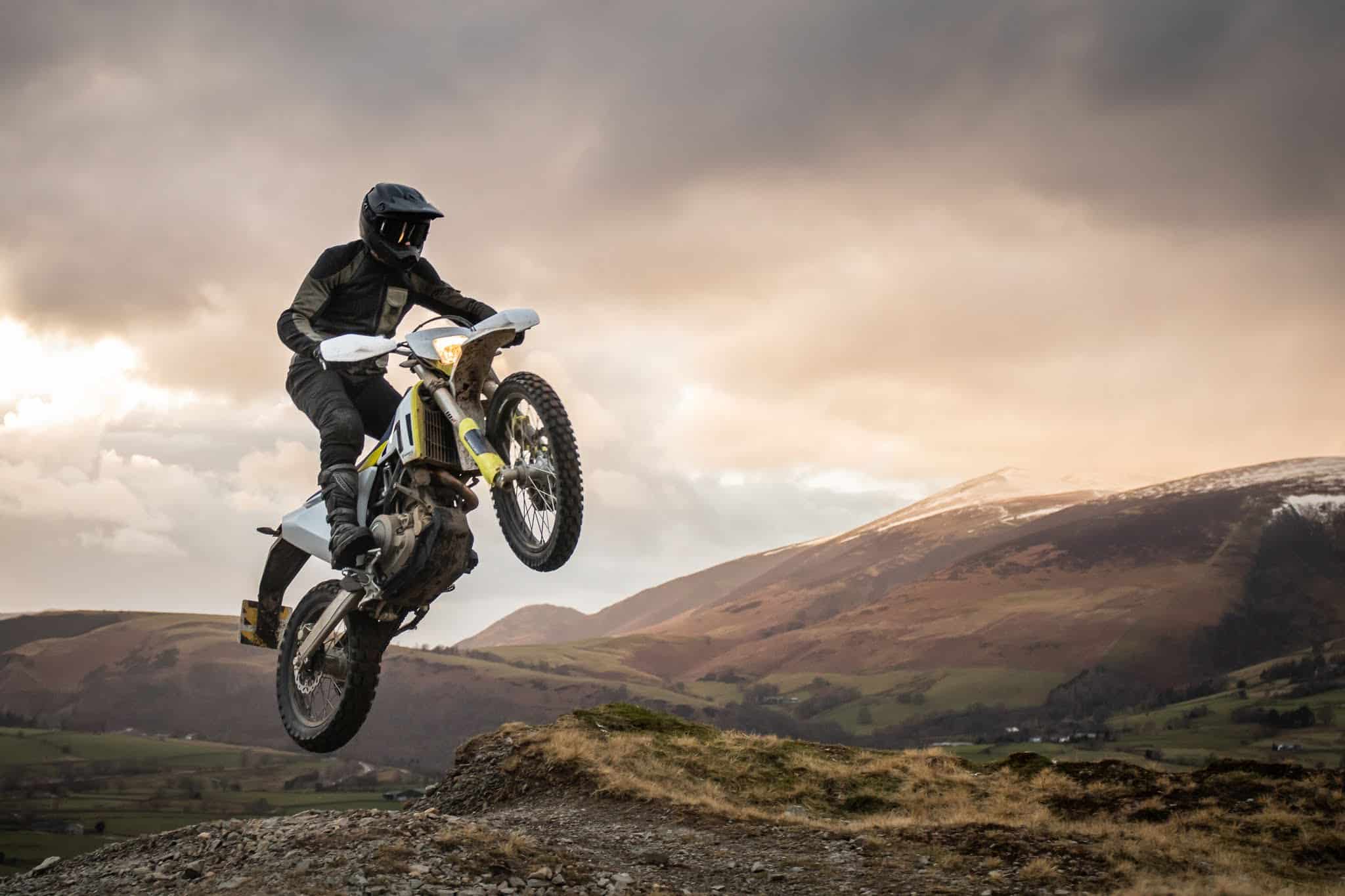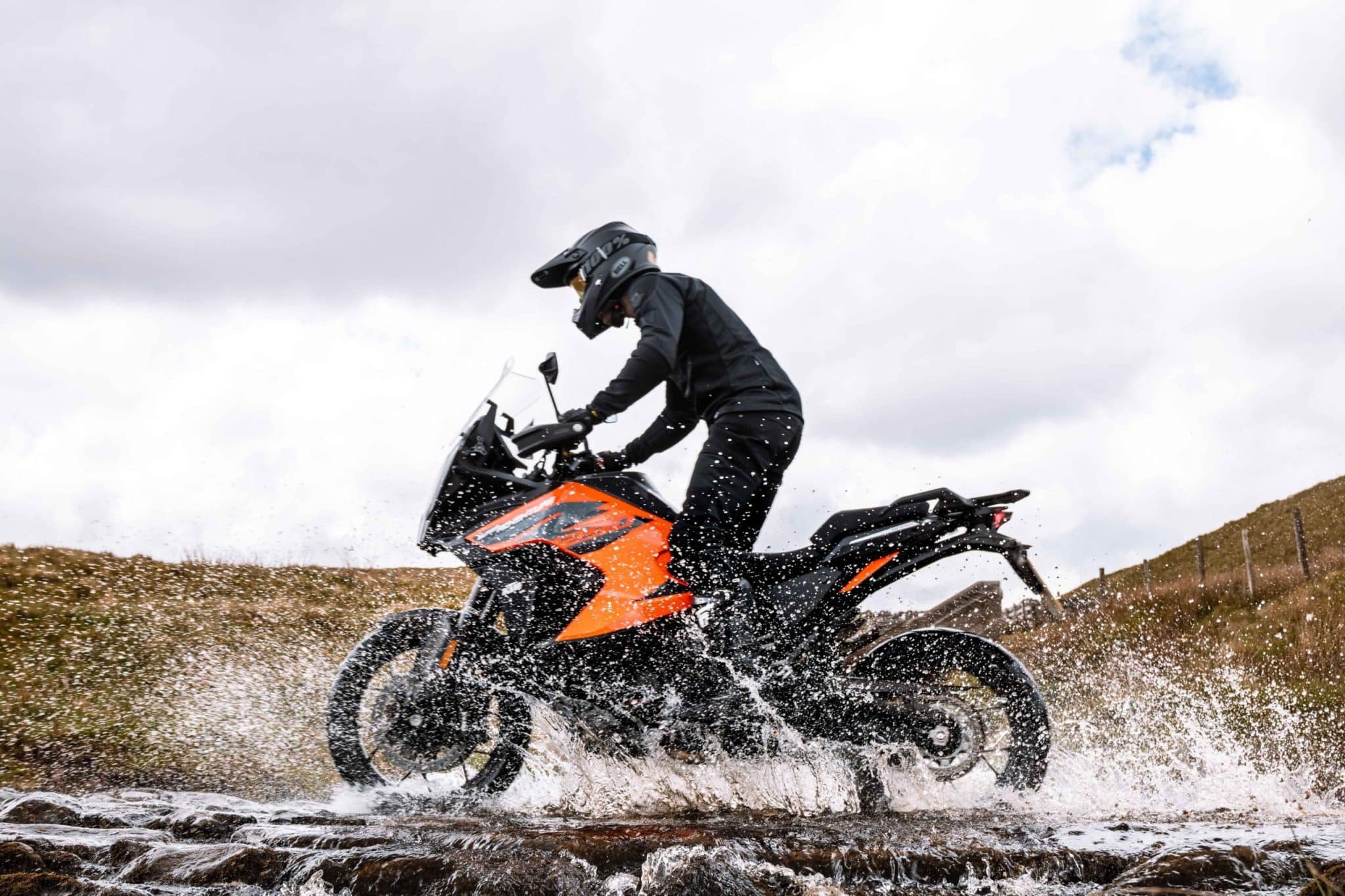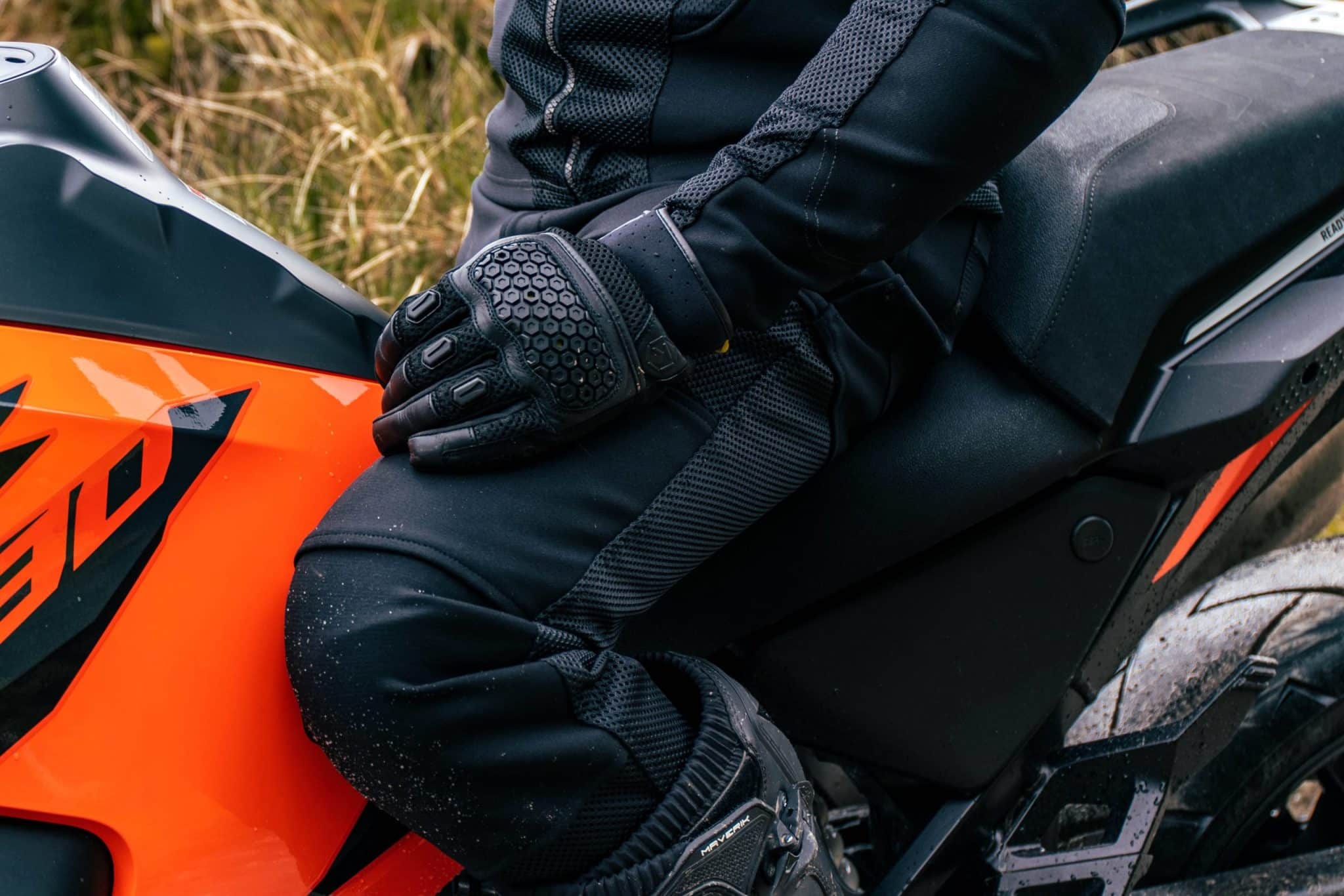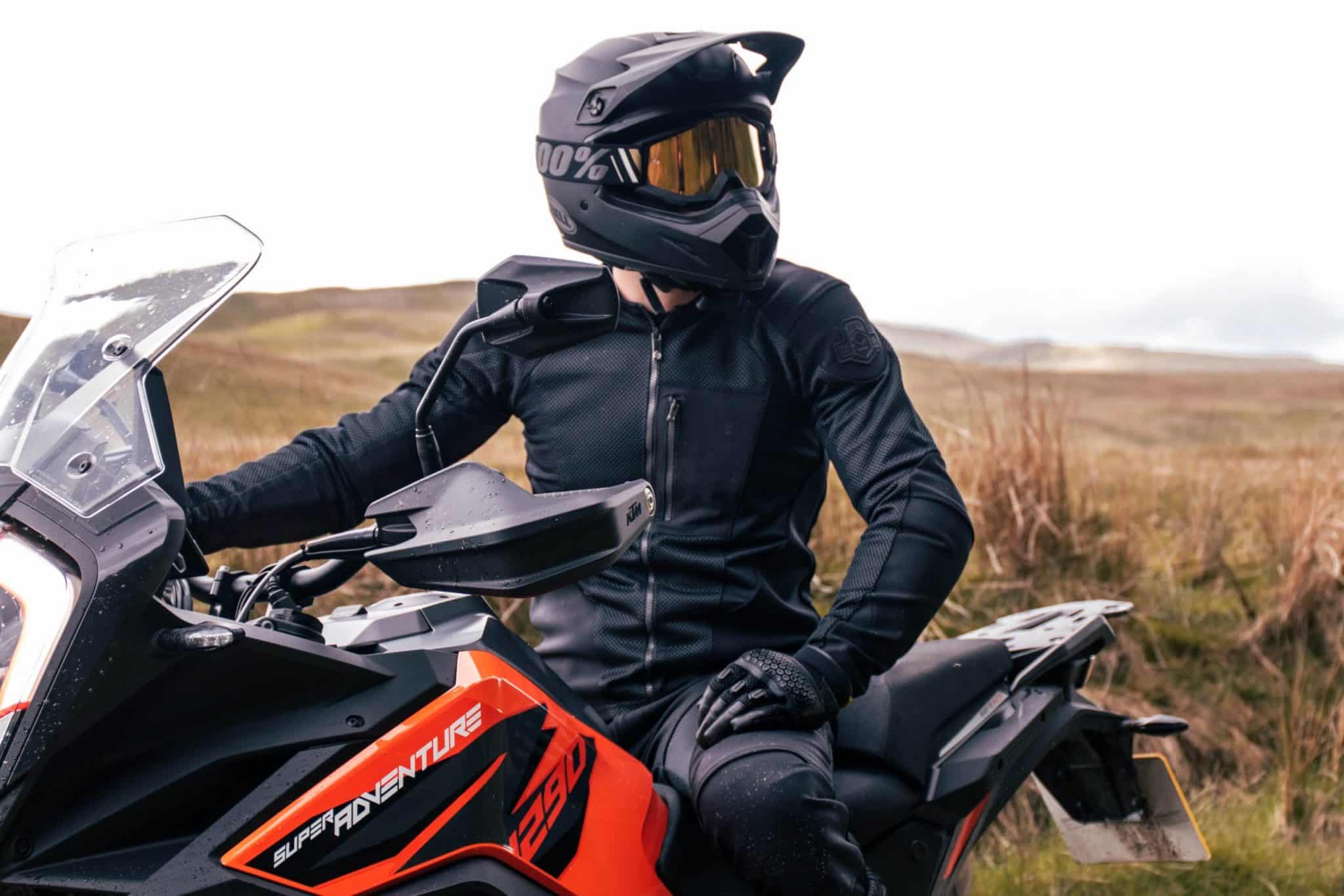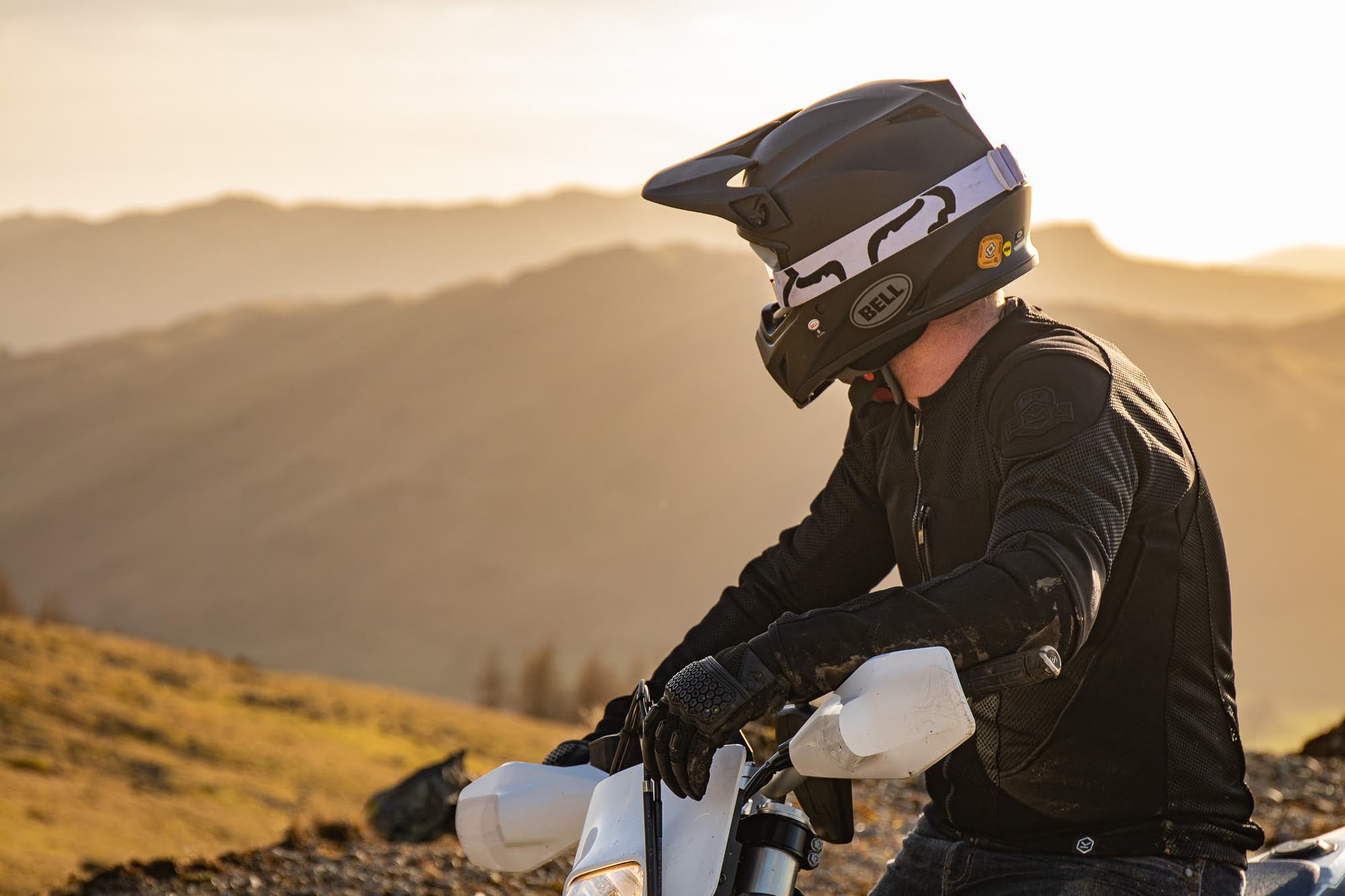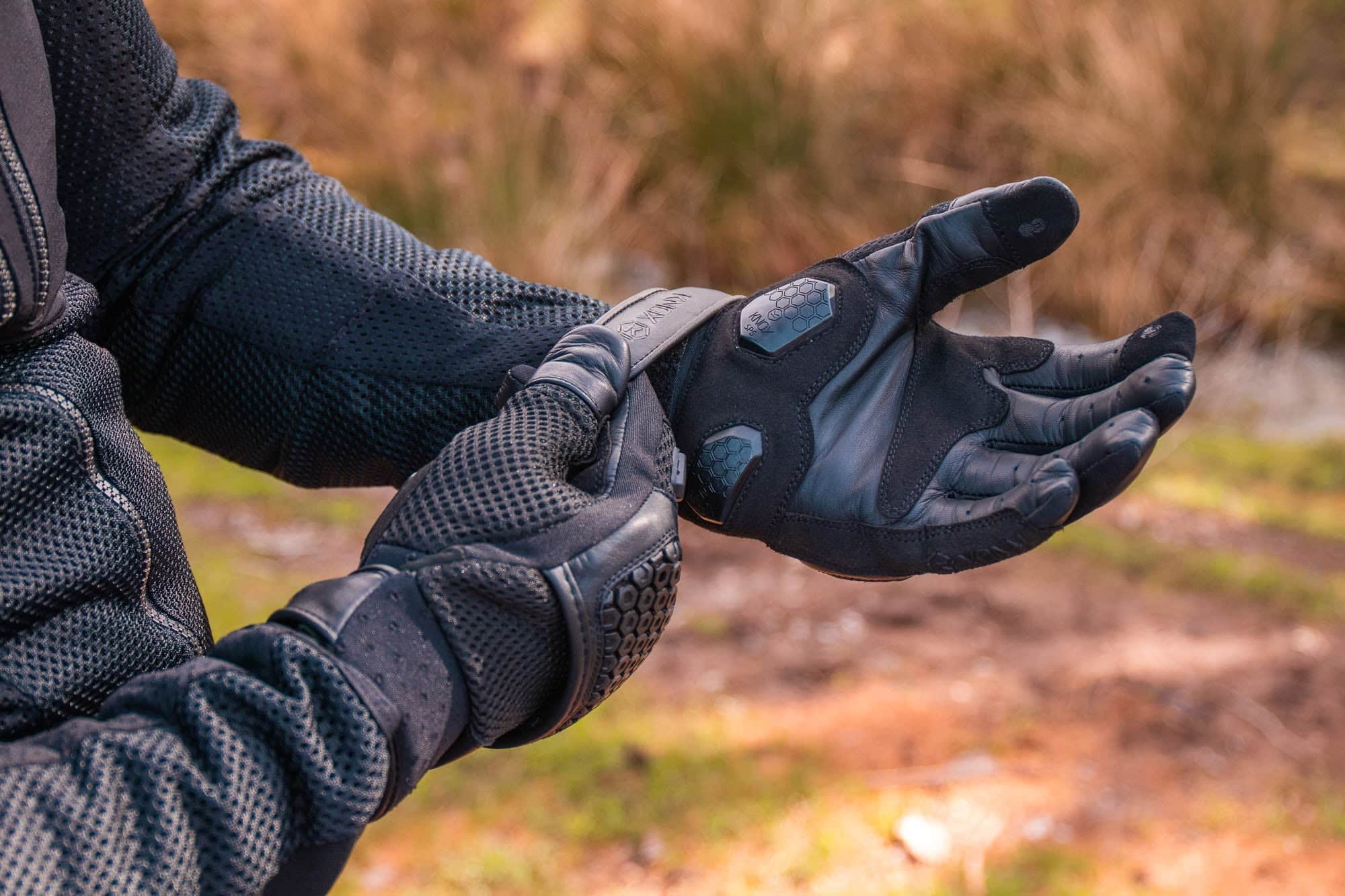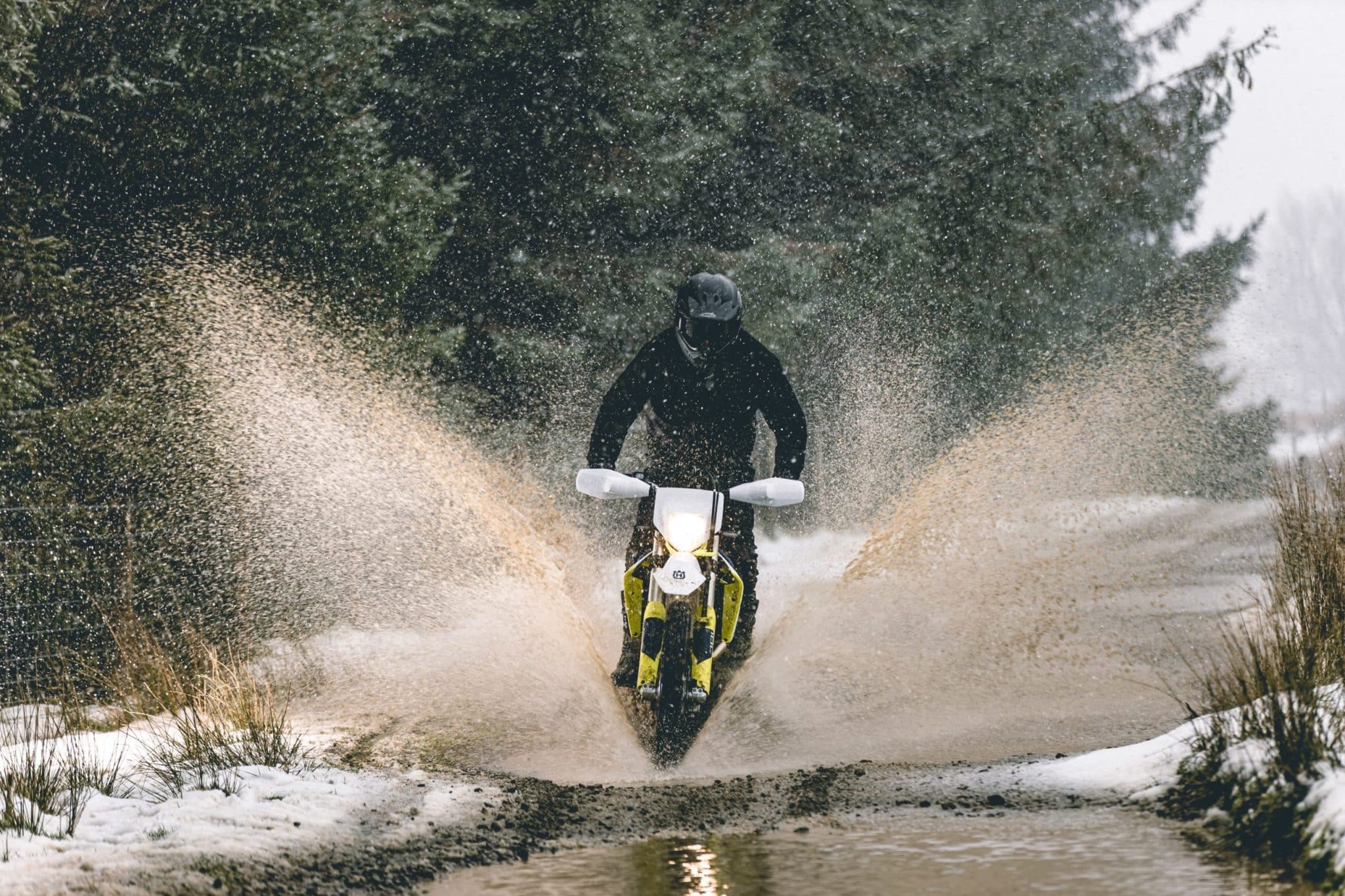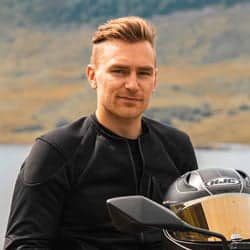 Related posts